Garlic-Butter Backstrap and Mushrooms
Whenever we trim up an entire backstrap (sometimes we freeze them whole) for a recipe like these competition-style backstrap steaks, there are always a few bits and pieces left that are too small for steaks. We save these for quick and easy recipes like this backstrap with mushrooms in garlic butter. It tastes great served over noodles or rice.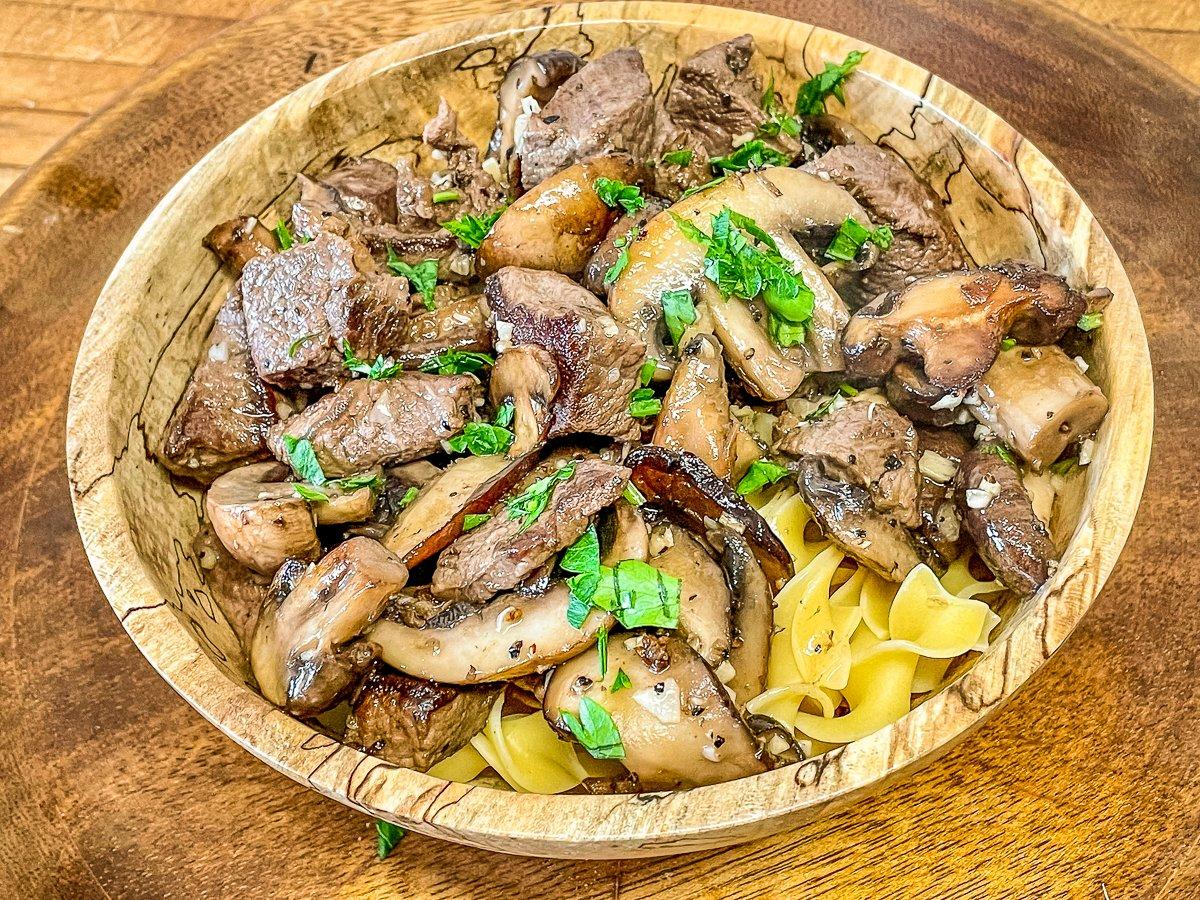 A couple of tricks for browning the backstrap is to get your skillet nice and hot before adding the meat, and cook in batches if you need to. Don't overcrowd the skillet. For this one, we browned the meat in ghee (clarified butter that has all the milk solids filtered out so it has a higher smoke point), then finished with regular butter for a creamy texture.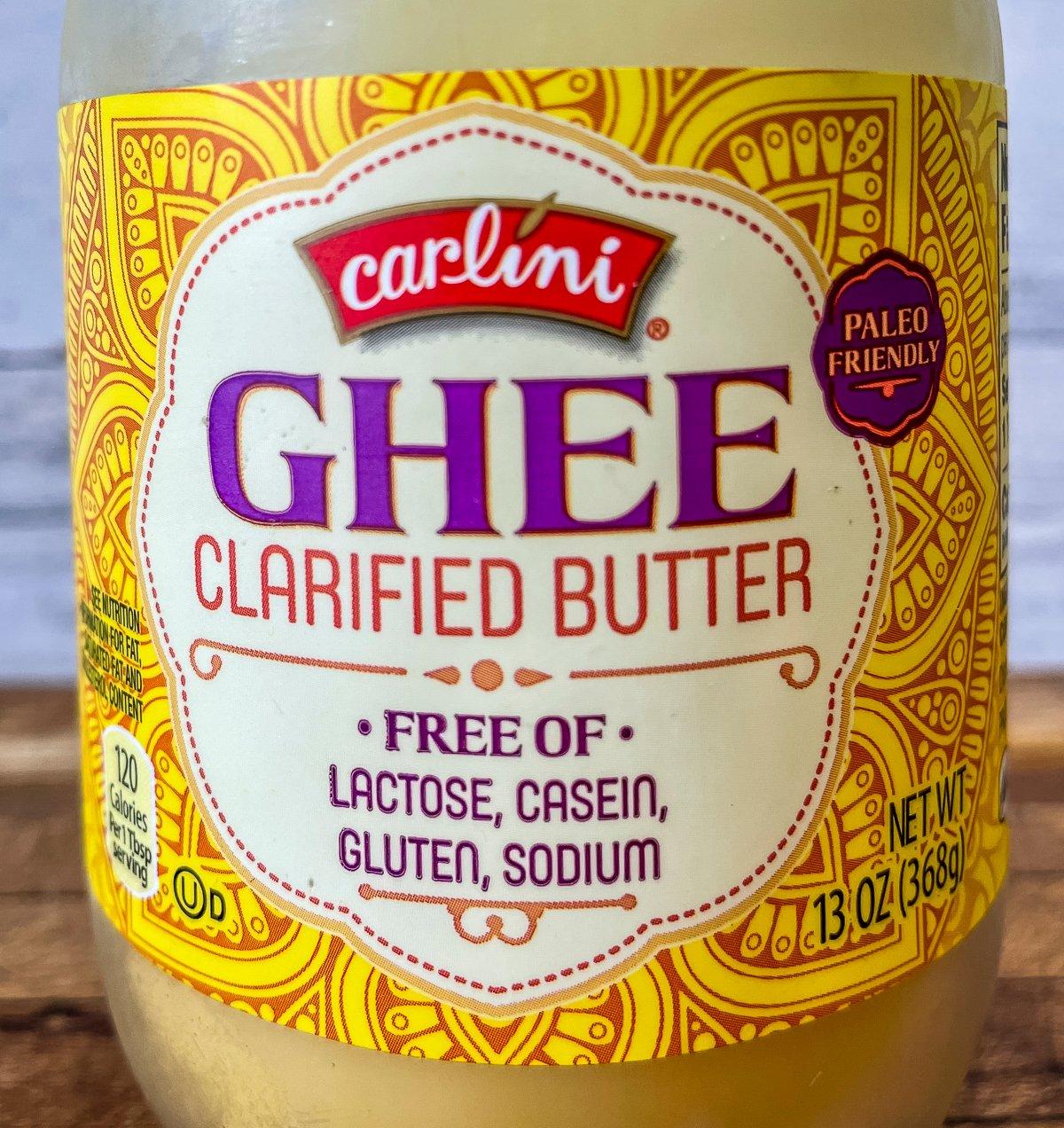 Another handy tip is to reduce the heat before you add the garlic so that it doesn't burn and get bitter.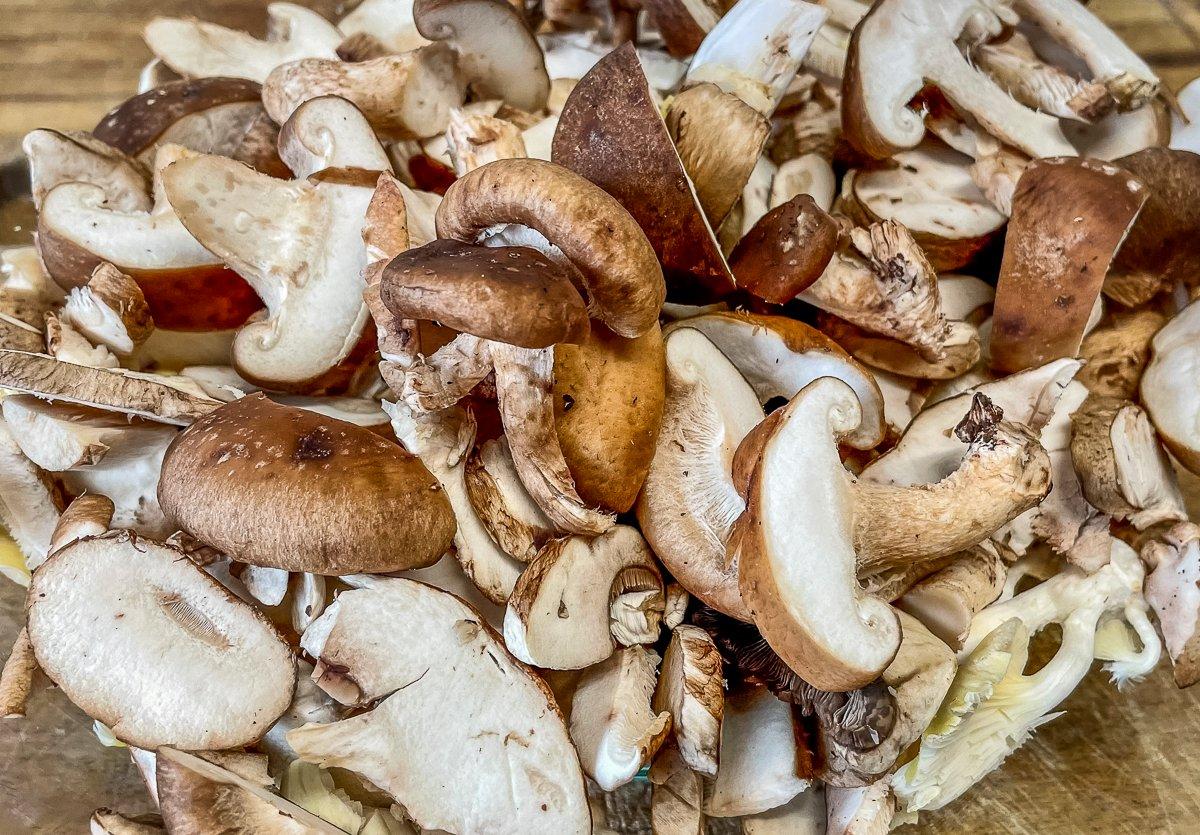 When it comes to mushrooms, use what you like. For this batch, we used a combination of shiitake and portobello, but you could use morels or whatever your favorite mushroom happens to be.

Ingredients
1 pound of backstrap cut into 1-inch pieces
1 pound mushrooms, sliced
3 tablespoons ghee
2 tablespoons salted butter
4 garlic cloves, minced
Salt and pepper to taste
Parsley for garnish
Rice or noodles for serving
Cooking Instructions
Start with a large skillet over medium-high heat. Add the ghee. Season the meat.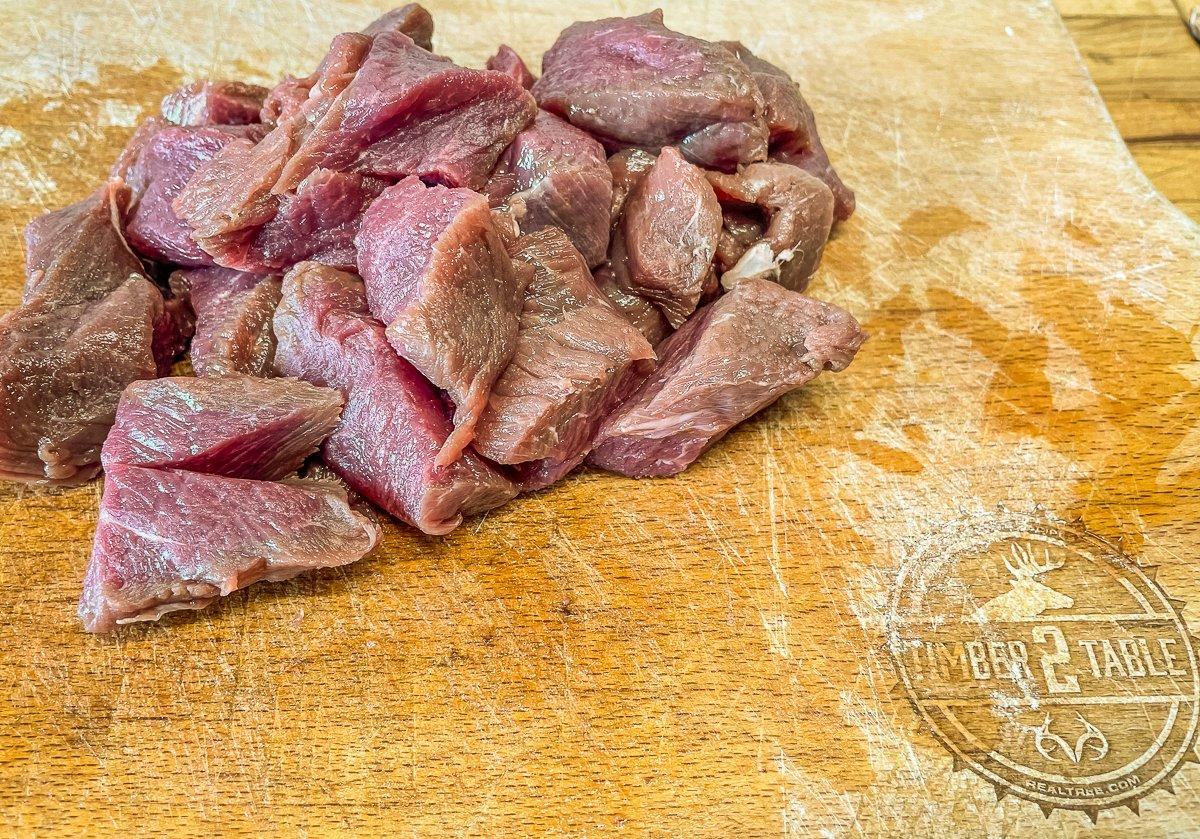 Once the ghee is up to temperature, add the seasoned meat, taking care not to overcrowd the pan. Brown well on all sides, repeating with additional batches if needed.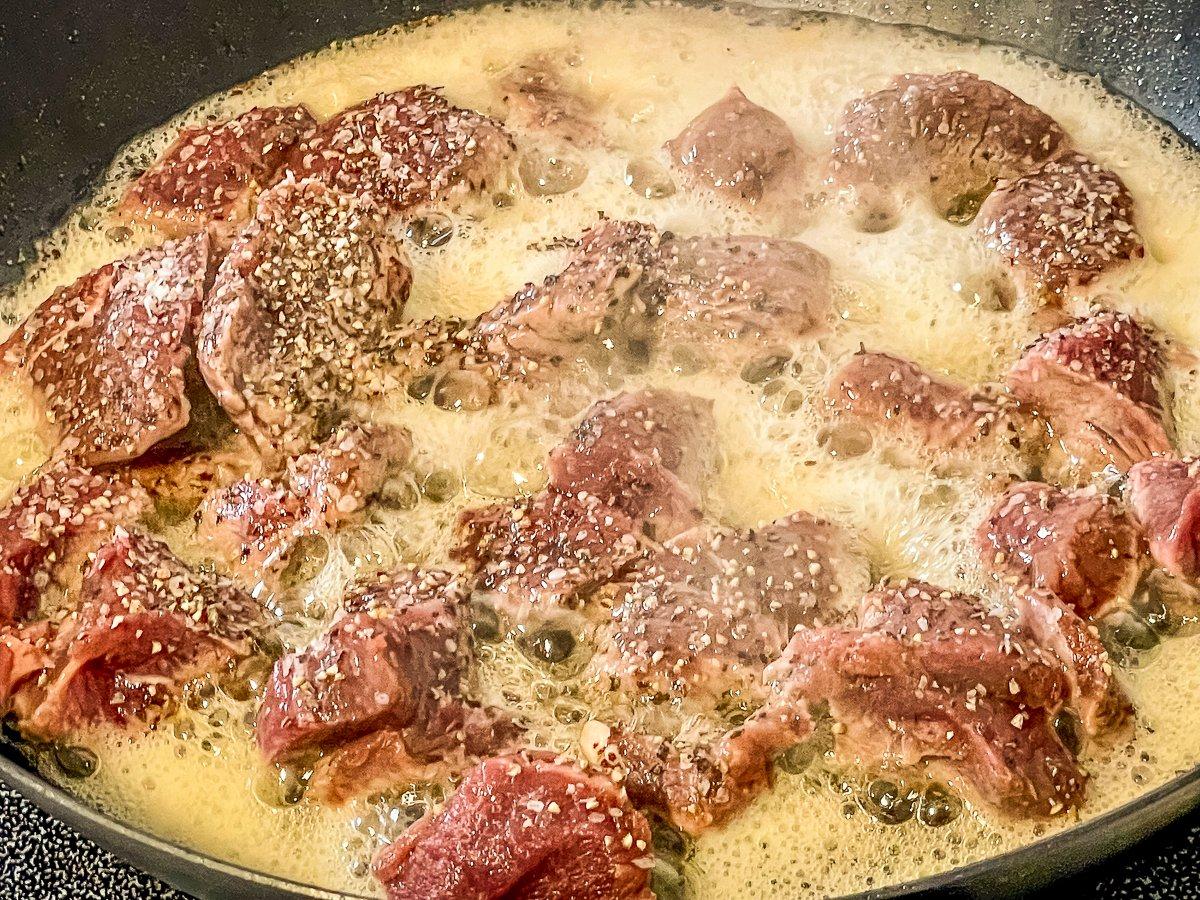 Once all of the meat has browned, remove it from the pan and reduce the heat to medium. Add the sliced mushrooms. Season well with salt. Cook the mushrooms, stirring often, until they have released their moisture and the liquid has evaporated away, about 20 minutes for this batch.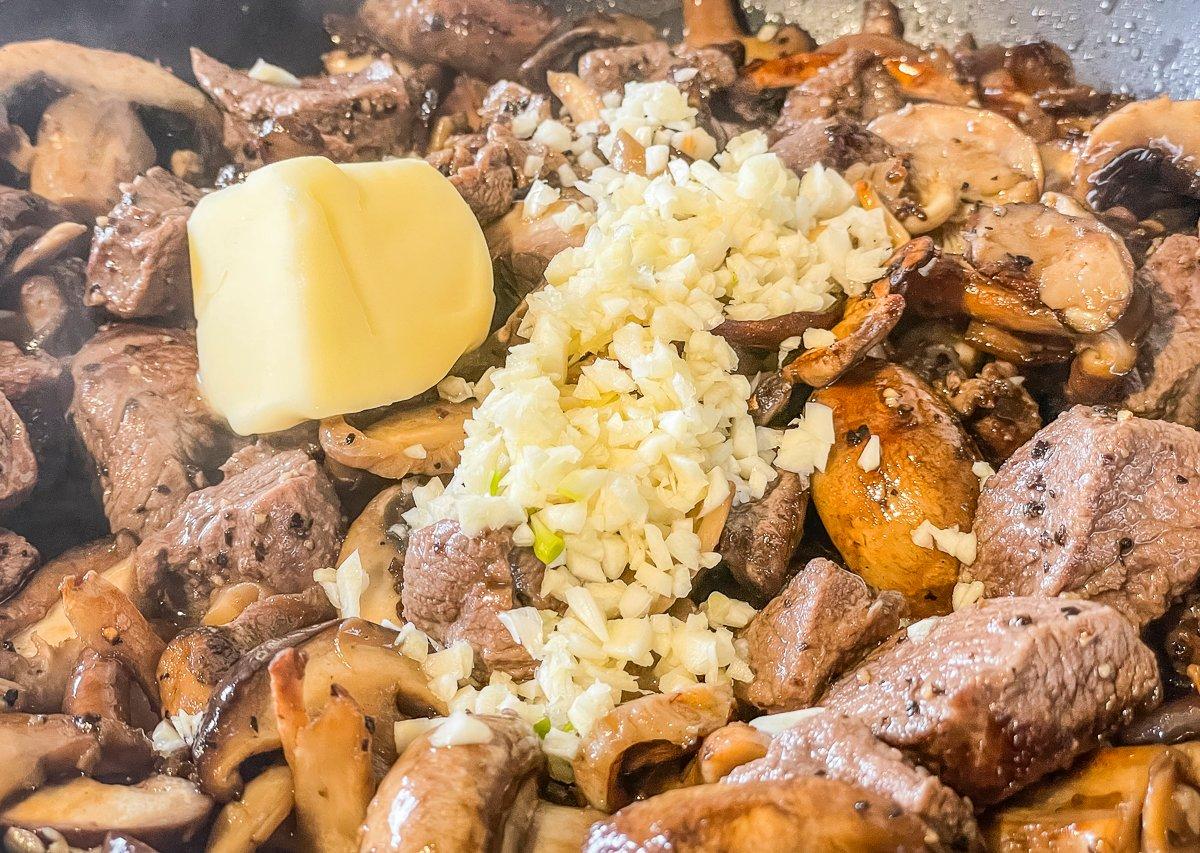 Return the meat to the pan with the mushrooms and add the butter and garlic. Stir to combine and coat well with garlic butter. Cook for another 5 minutes, then serve over noodles or rice. Garnish with chopped parsley, if desired.