Competition-Style Grilled Backstrap
I'm a big steak fan. From hunting camps to roadside diners to fancy restaurants with wine lists longer than my camp kitchen packing list, I've had some great steaks over the years. But some of the best steak I've ever eaten was standing in the White Bread BBQ team's driveway as they prepped and practiced for this year's SCA World Championship steak cookoff held in Fort Worth, Texas.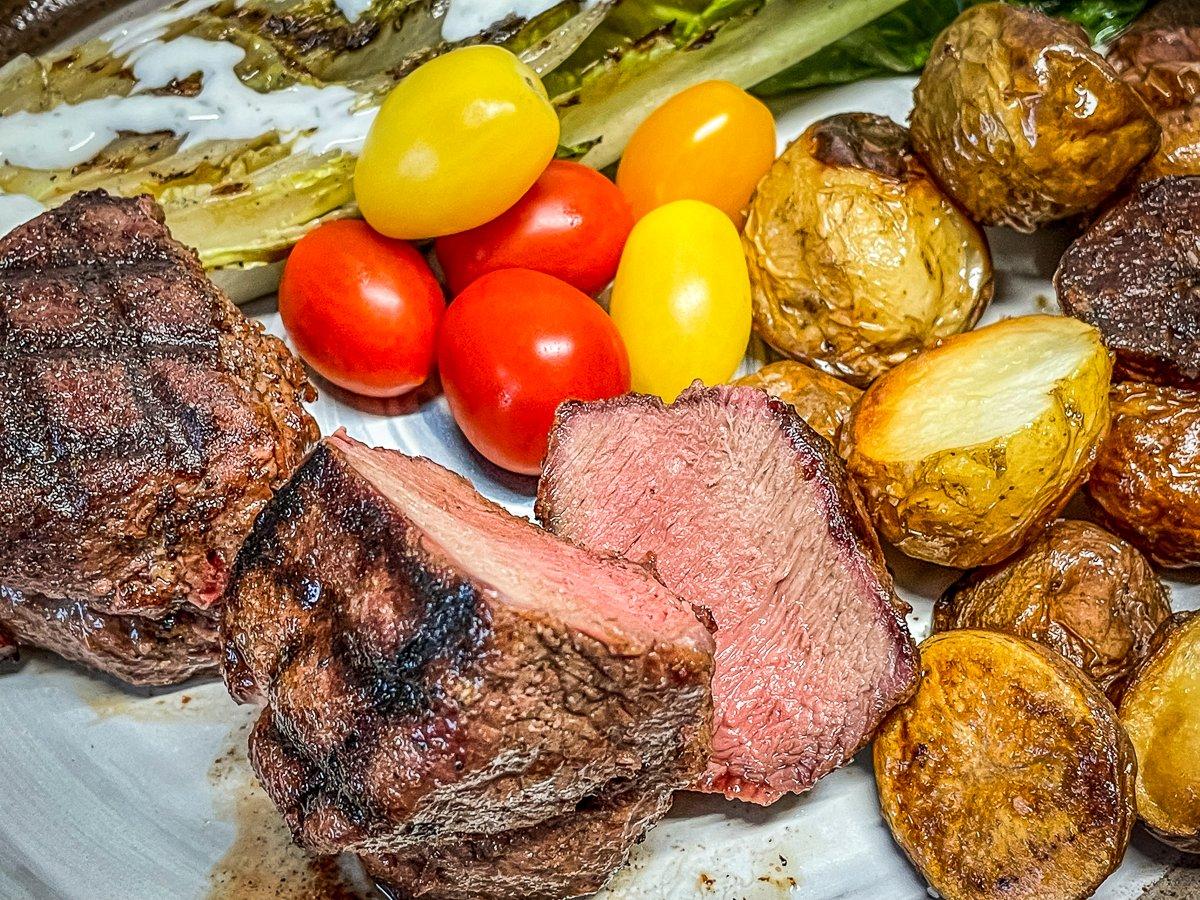 I cut my backstrap into 2-inch-thick medallions so I could get a good sear on the outside and not overcook the center. I followed their lead and used butcher's twine to tie the steaks so that they held their shape on the grill for crisp grill marks. To get those grill marks, we used a timer and cooked the backstrap for 3 minutes on one side before turning it 90 degrees to cook for 3 more minutes for that pretty crosshatch pattern.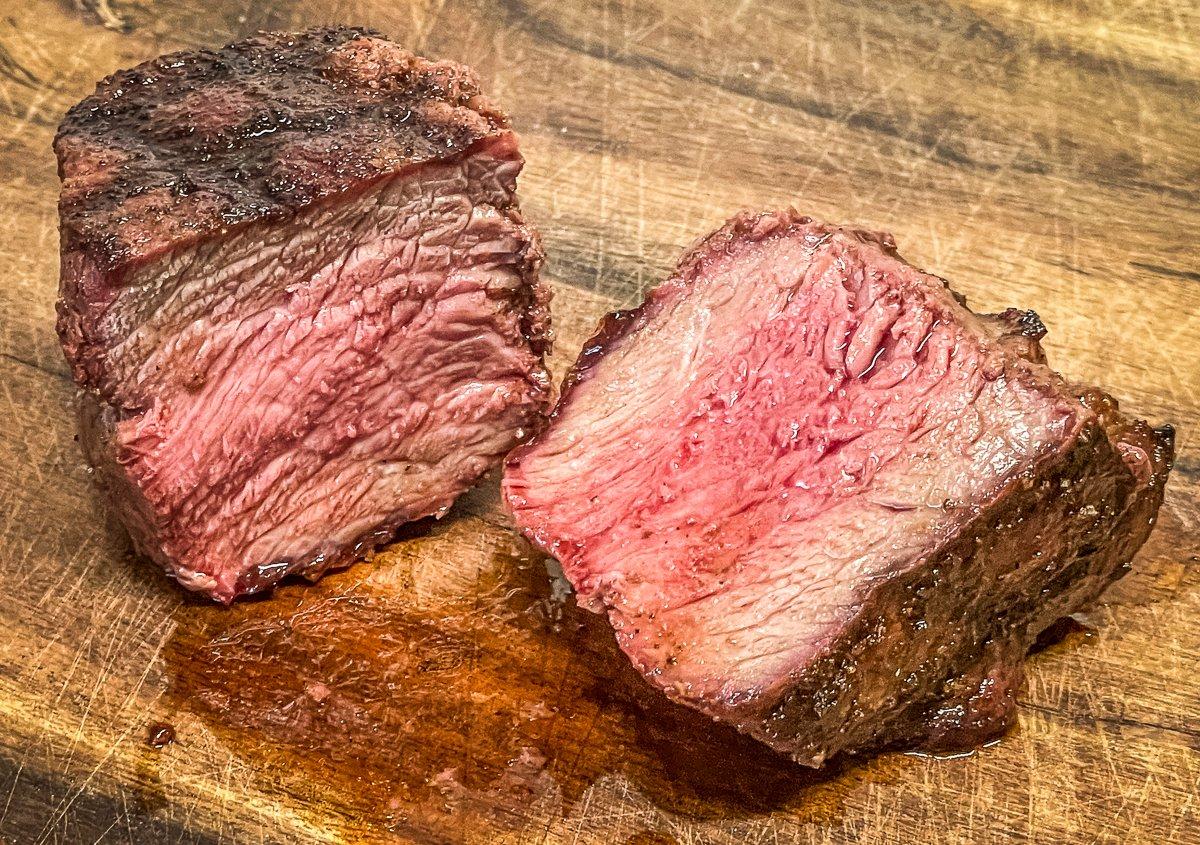 Ingredients
5 backstrap steaks about 1 1/2 to 2 inches thick
Pit O' Heaven Kickin' Pitgrit Ribeye Ranch seasoning
1/4 cup Flaps 20 Sauces & Rubs Moo Magic marinade dissolved in 12 ounces beef stock
1/2 cup melted butter seasoned with a tablespoon of Kickin' Pitgrit
Spray butter
Butcher's twine
Cooking Instructions
Start by cutting the backstrap into steaks. Trim away any fat or connective tissue. Tie the steaks with butcher's twine to hold a round shape while cooking.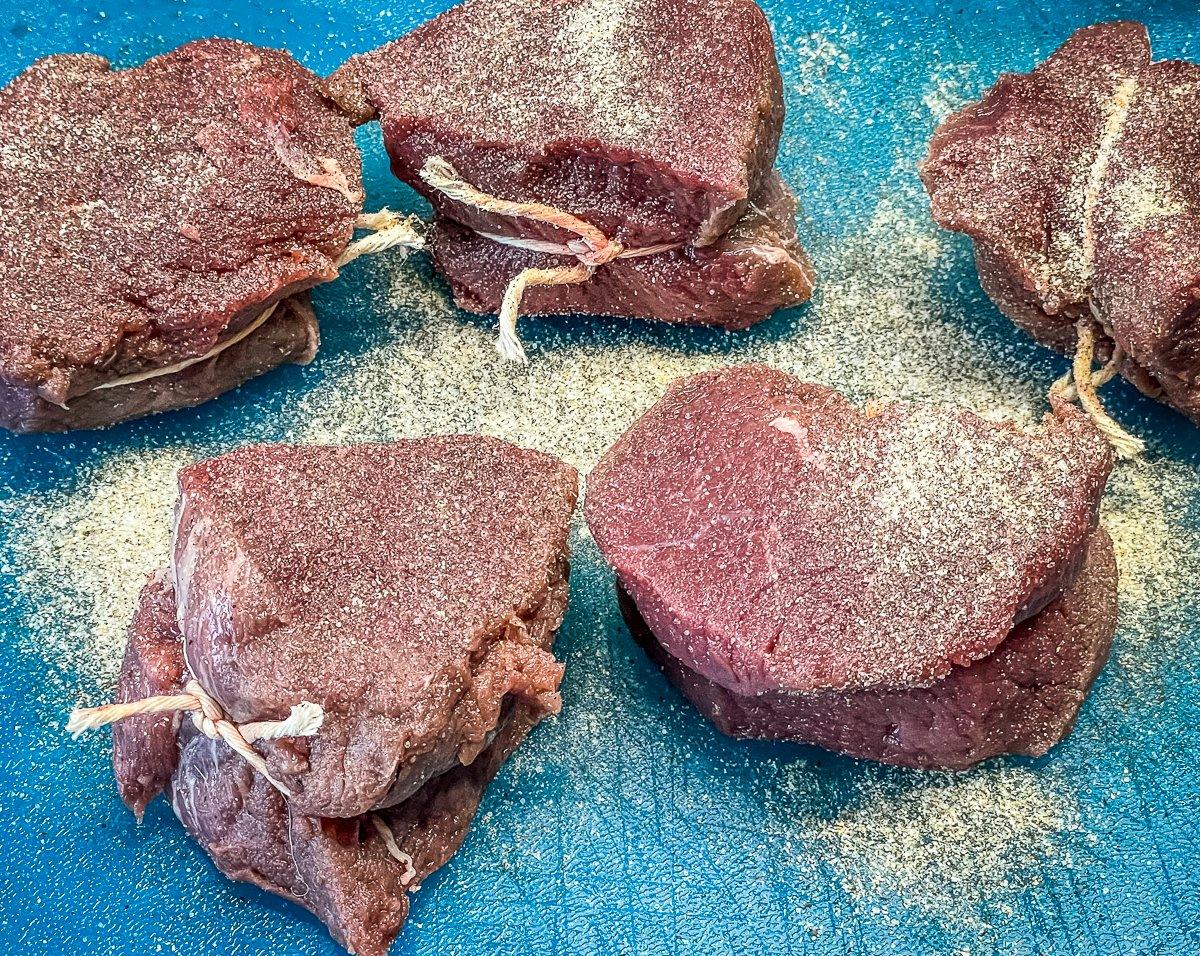 Repeat with remaining steaks. Set a timer for 3 minutes, then lift the steak, spray lightly again with clarified butter, turn it 90 degrees, and place it back down on the grate so that the grill marks will be in a crosshatch pattern. Cook for 3 more minutes.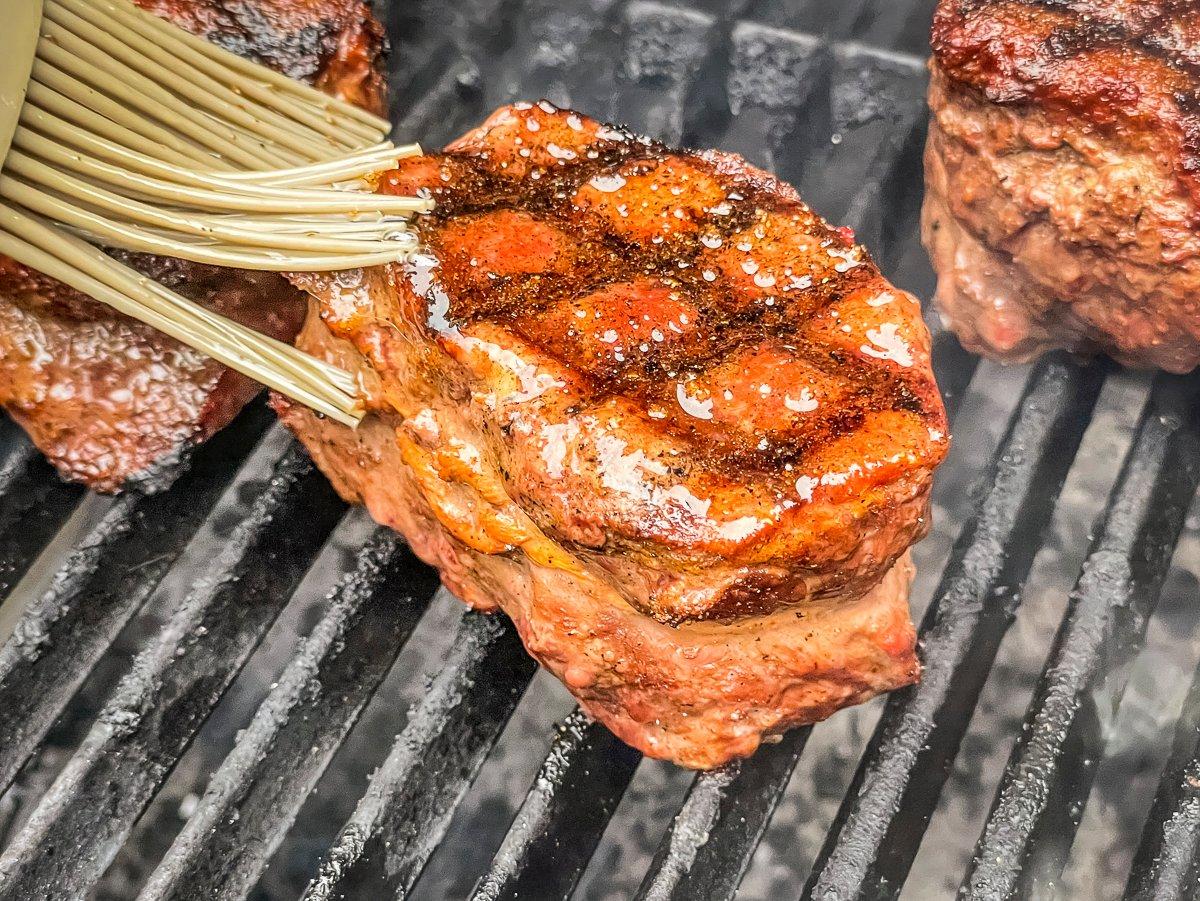 Repeat the process with the other side of the steaks. Once the backstrap has grilled for 6 minutes per side, move them up to an upper grill rack and continue cooking until the steak centers reach 130 degrees for medium-rare. Rest the steaks for 5 minutes before serving.