Grandma's Old Fashioned Blackberry Dumplings Recipe
When my brother and I were young, we would pick wild blackberries for my grandmothers and my mom in hopes of our favorite dessert, blackberry dumplings. Back then, I hated picking the berries, but I loved the results.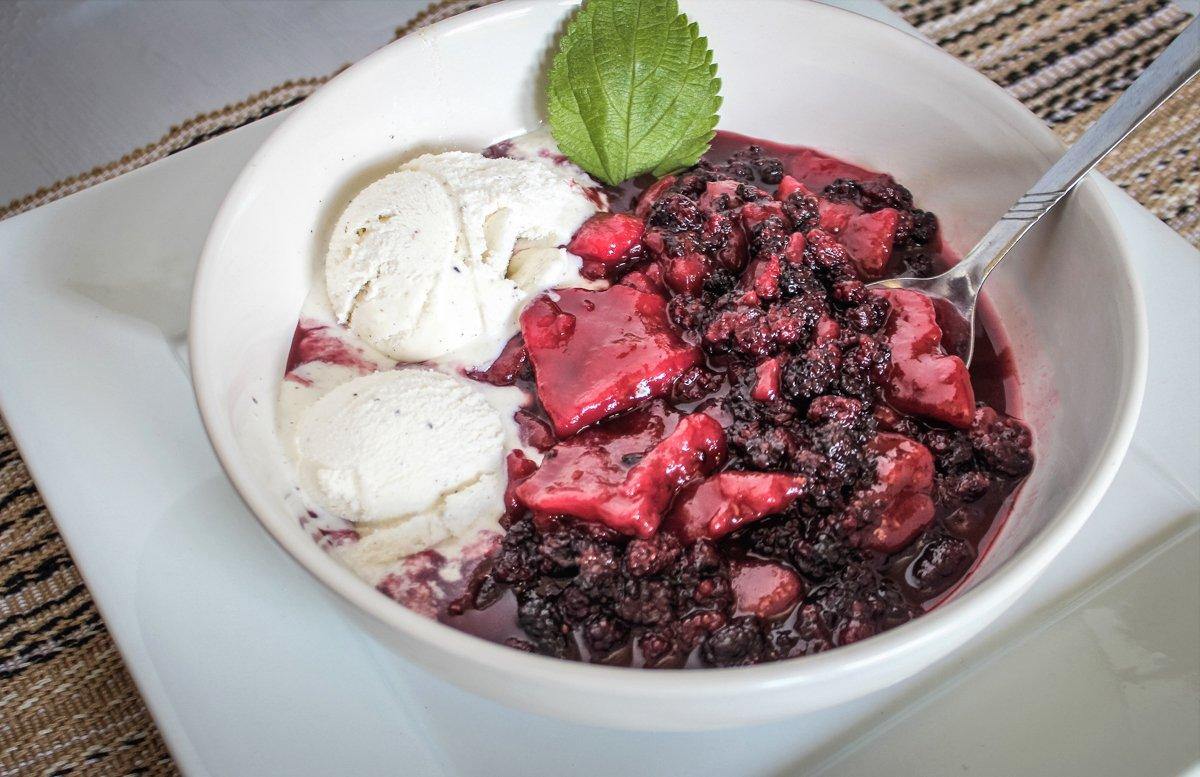 These days, I don't mind picking a few gallons of fresh blackberries. It helps that all three of our kids love blackberry recipes as much as I did back then. A bowl of these blackberry dumplings with a scoop or two of vanilla ice cream, preferably homemade, instantly transports me back in time.
This dumpling recipe stays firm and holds its shape. Almost like a fat, sweet noodle.
Ingredients
2 quarts blackberries
1 quart water
1.5 cups white sugar
1/2 cup brown sugar
2 tablespoons fresh lemon juice
1/2 teaspoon salt
Dumplings
2 cups all purpose flour
1/2 cup water
Egg-sized ball of vegetable shortening (this is directly from my Granny's dumpling recipe, if I had to put a measurement to it, I would guess about 1/3 to 1/2 cup)
1/2 cup white sugar
1 teaspoon salt
Cooking Instructions
Pour berries, water, brown and white sugar, salt, and lemon juice into a large pot. Heat over medium-high heat till they come to a light boil. Maintain boil for 15 to 20 minutes.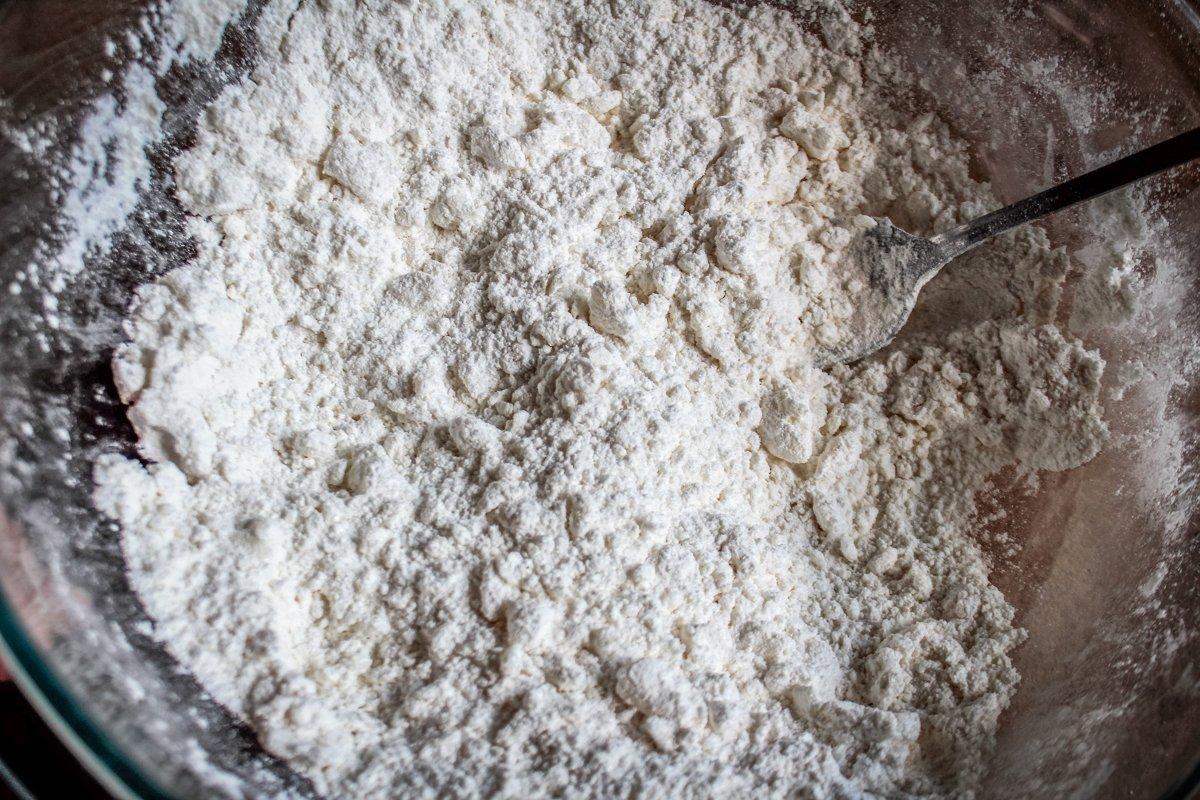 Turn the dough out onto a floured surface and roll out flat to about a 1/4-inch thickness. Cut the dumplings with a knife or pizza cutter.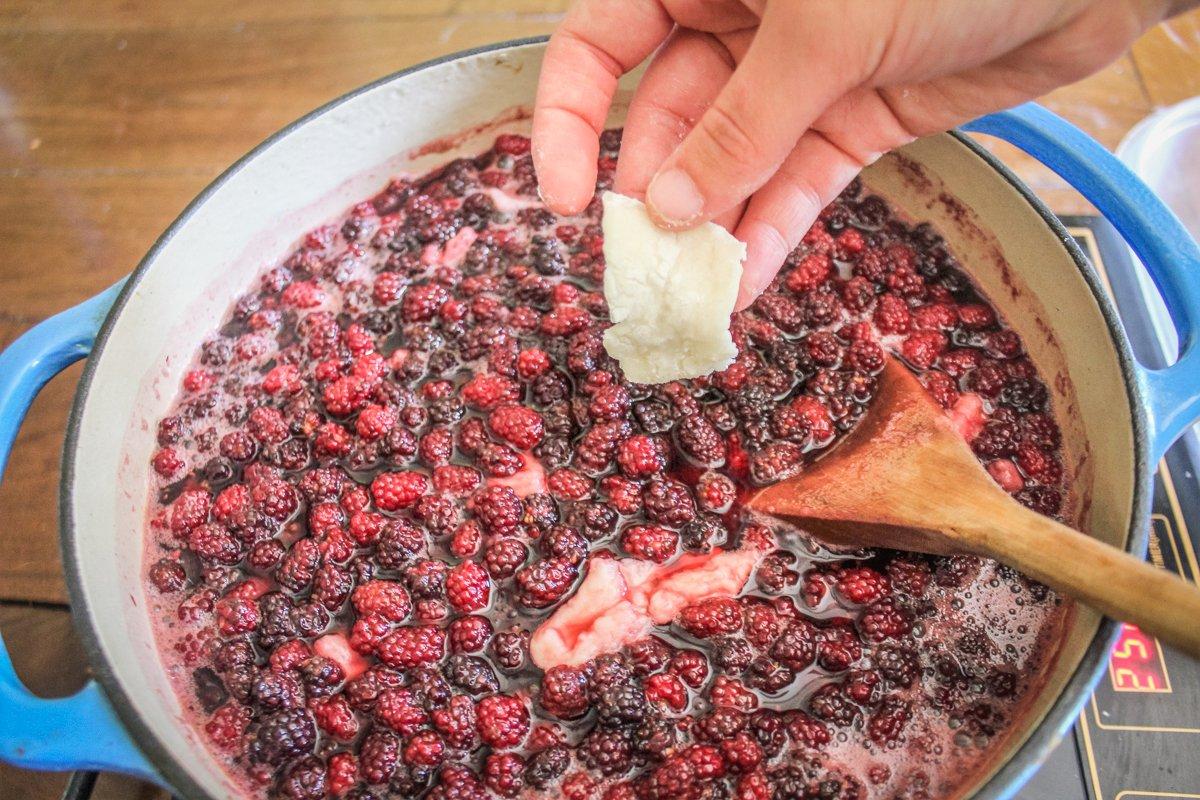 Drop the dumplings one at a time into the boiling berry mixture. Stir from time to time to incorporate the dumplings as you continue to drop in the rest of the dumplings. Cover and simmer for 30 to 40 more minutes until the dumplings are cooked through.