Grilled Backstrap with Romesco Sauce Recipe
Romesco is a popular sauce in Northern Spain. Made from roasted peppers, a bit of tomato, nuts, spices and olive oil, it is perfect on everything from fish to red meat. It even makes a good dip for toast squares or roasted vegetables.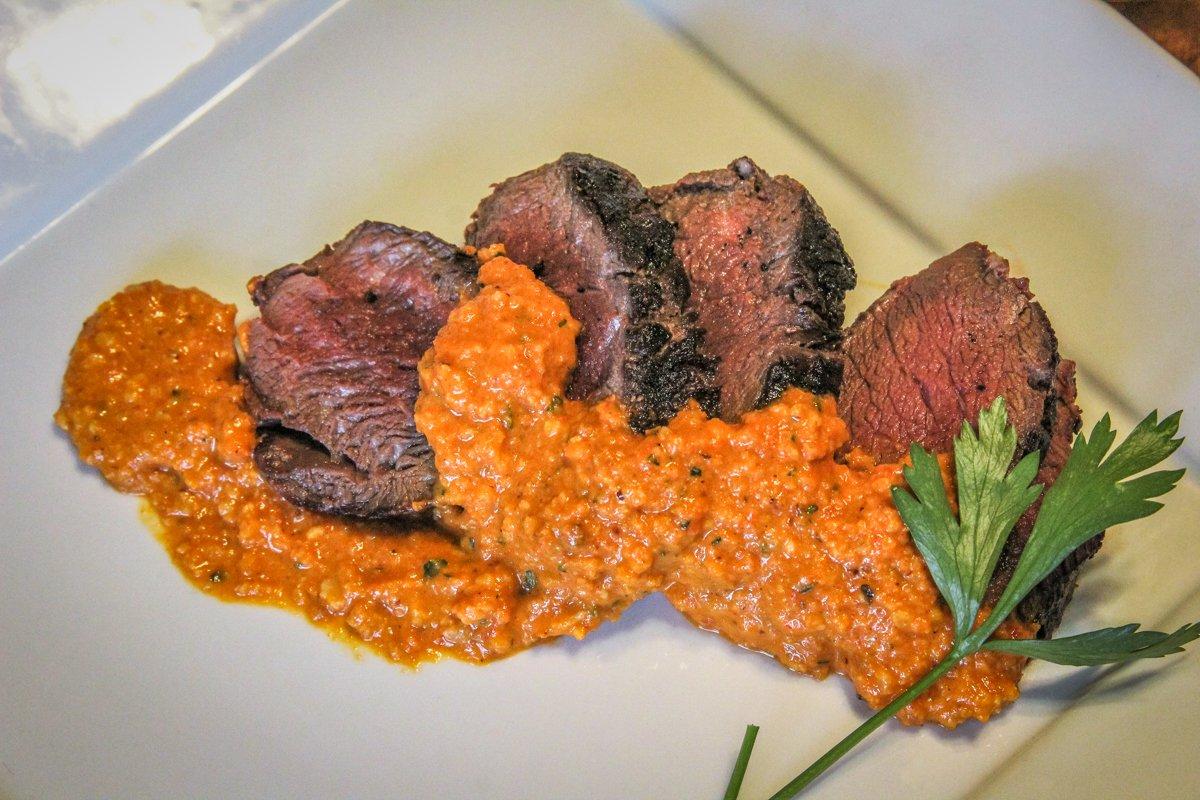 Since grilled backstrap doesn't need much in the way of added flavor, I simply season with salt and cracked black pepper. Sear it over hot coals for a few minutes per side until it reaches your desired doneness.
Ingredients
2-3 pounds venison backstrap
1 large roasted red bell pepper from a jar
2 garlic cloves, smashed
1/2 cup slivered almonds, toasted
1/2 cup hazelnuts, toasted
1/2 cup fire-roasted tomatoes
2 tablespoons chopped flat-leaf parsley
2 tablespoons red wine vinegar
1 tablespoon fresh rosemary, chopped
1 1/2 teaspoons smoked paprika
1/2 teaspoon cayenne pepper
1/2 cup extra-virgin olive oil
Sea salt and freshly ground black pepper
Cooking Instructions
Add all sauce ingredients except olive oil and salt and pepper to food processor. Pulse several times until everything is well blended.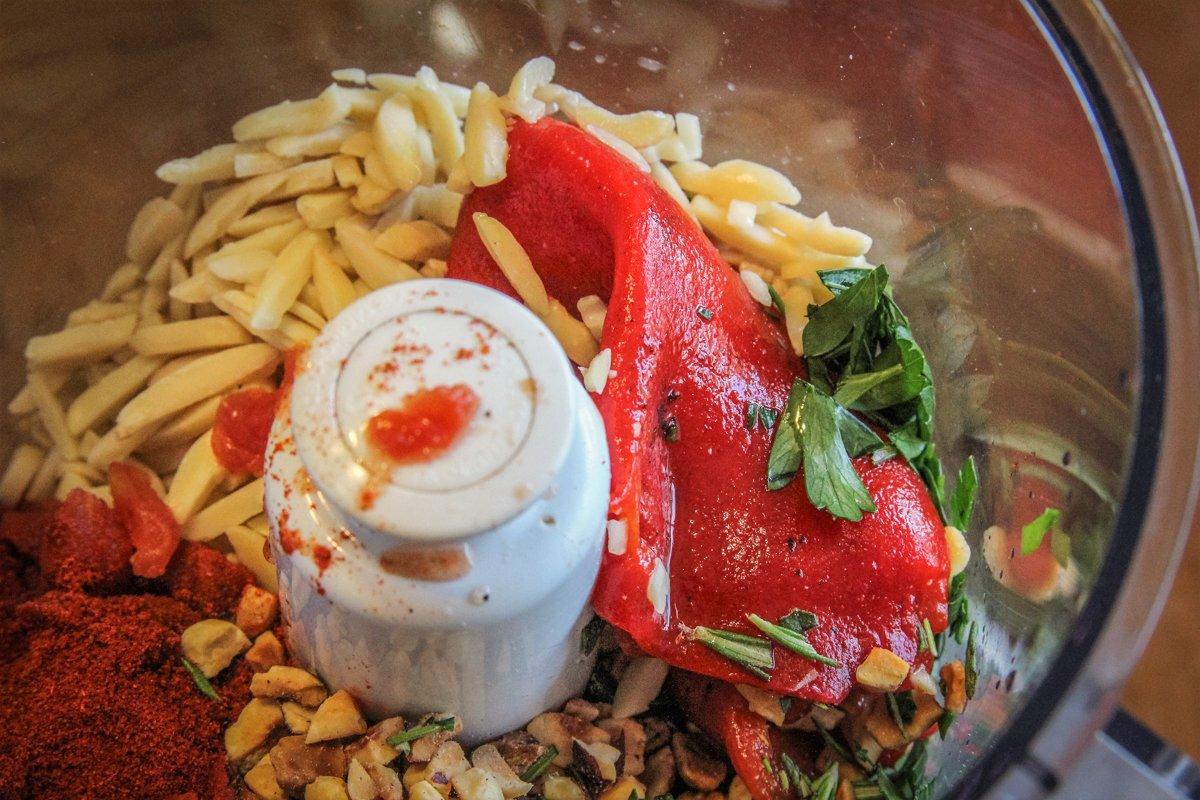 Grill the backstrap for 4 to 5 minutes per side over hot coals to the desired doneness. Rest the backstrap for 10 minutes and slice.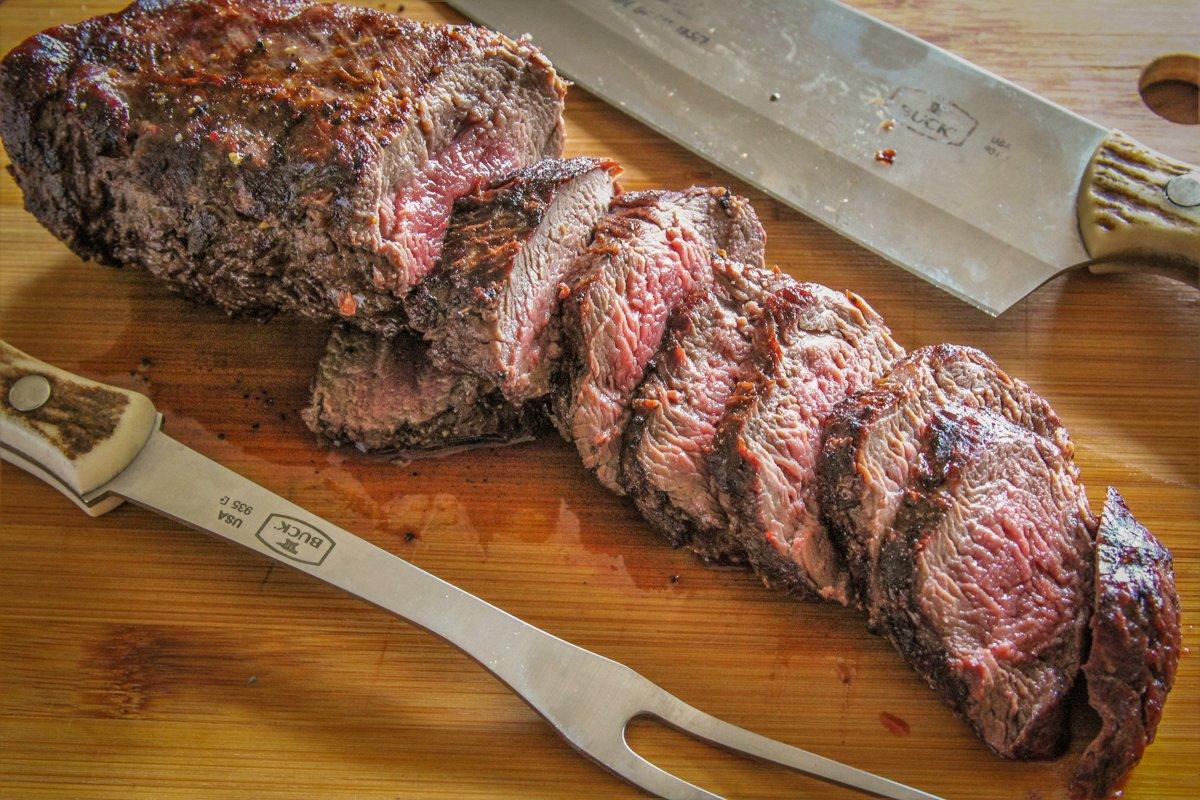 I like to warm the Romesco before spooning it over the backstrap.