Grilled Braised Elk Shanks
While elk shanks often get boned out for the burger pile, try saving them for slow braising — like traditional Osso Buco. Cooking them on the Traeger Grill adds even more flavor. We braise the shanks in a mixture of red wine and beef stock, along with aromatic vegetables such as onion, carrots, and celery.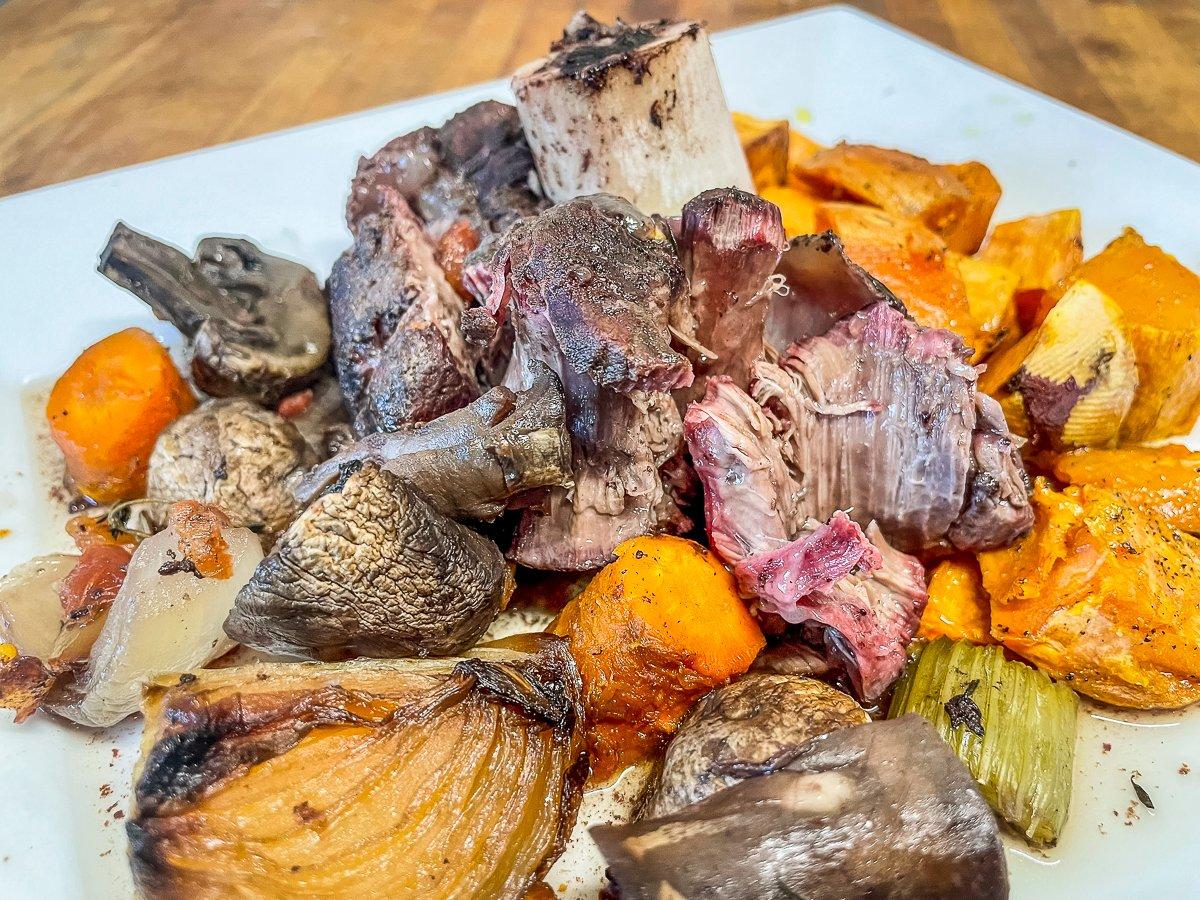 For richer flavor, we first season and grill the shanks to brown them well on all sides before adding to a pan with the liquid and other braising ingredients for a long cook.

Ingredients
2 elk shanks, either whole or cross cut
4 cups beef or elk stock
2 cups red wine
2 onions, quartered
1 pound button mushrooms, whole
4 whole carrots, chopped
2 stalks celery, chopped
1 can Original RO*TEL Tomatoes with Green Chiles (10 ounces)
4 cloves garlic
2 bay leaves
2 stalks fresh rosemary
2 stalks fresh thyme
Salt and pepper
Cooking Instructions
Pat the shanks dry. If using cross-cut rounds, wrap the meat with butcher's twine and tie to secure the meat to the bone.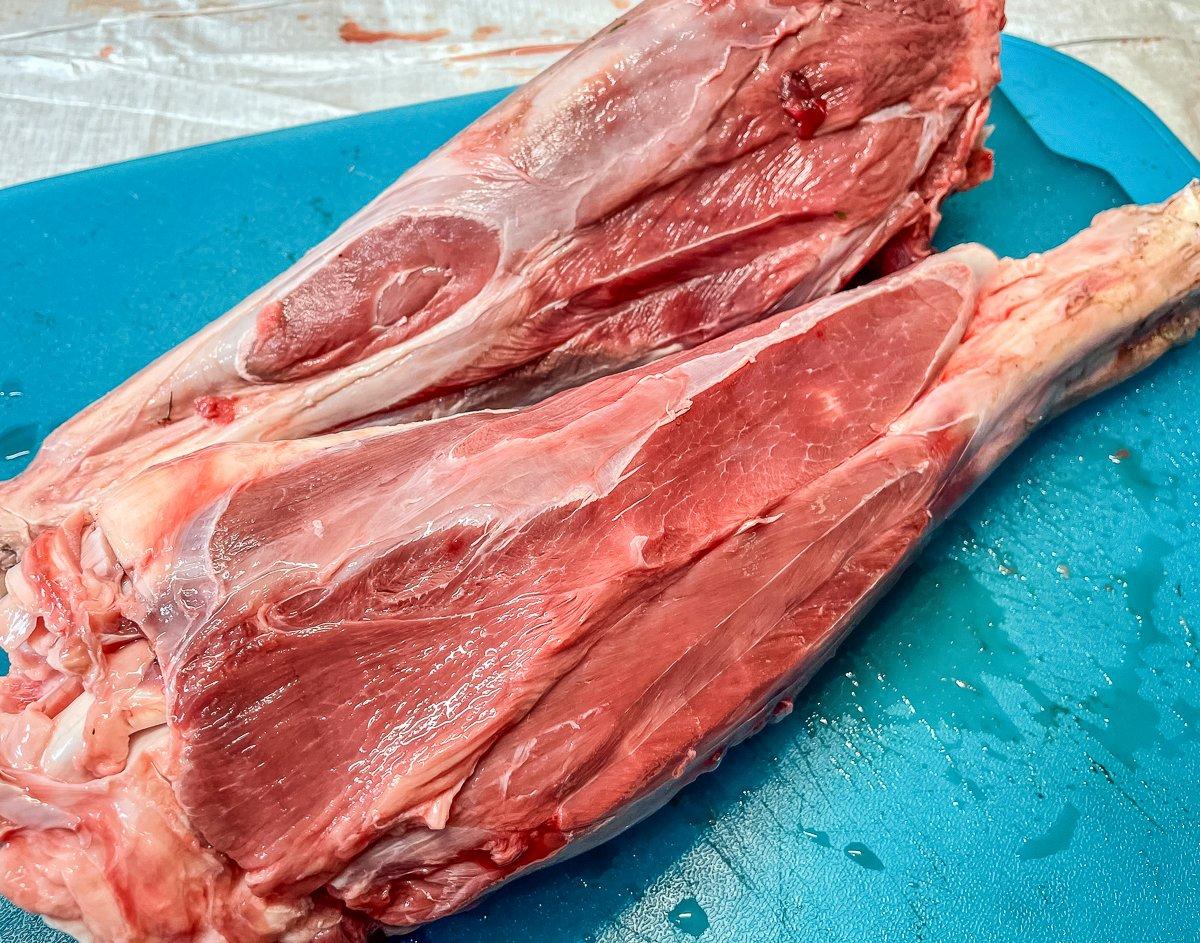 Place the browned shanks in a large aluminum grill pan. Add the stock and wine. Add remaining ingredients. Season with an additional teaspoon each of salt and pepper.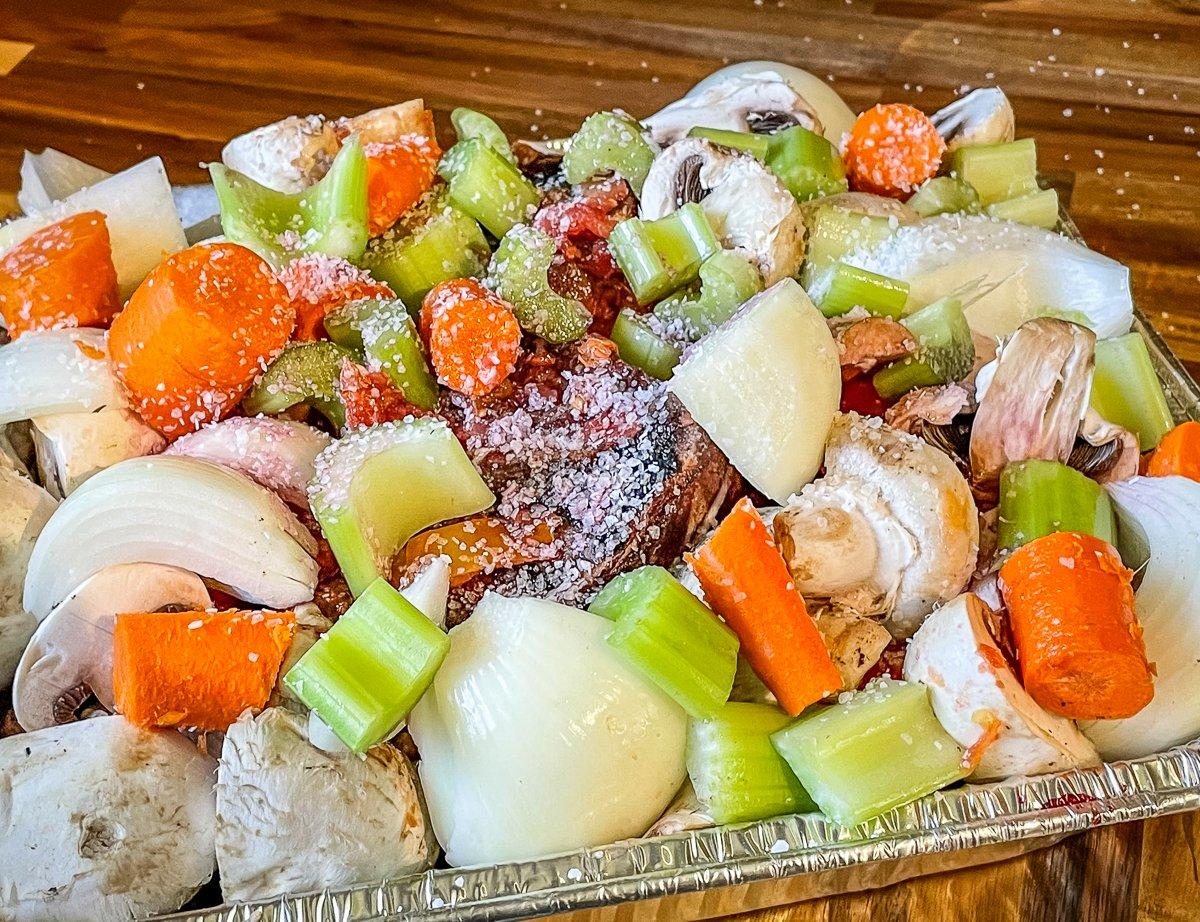 Check seasoning for braising liquid and add additional salt, if needed. Serve shanks topped with braised vegetables over rice, grits, or potatoes.