Grilled Elk Steaks with Caramelized Onion Bacon Bourbon Jam
We eat a lot of wild game steaks around here. There is absolutely nothing wrong with a well-grilled steak on its own. But when you eat them on a regular basis, it's always nice to find different sauces and toppings to change up the flavor from time to time.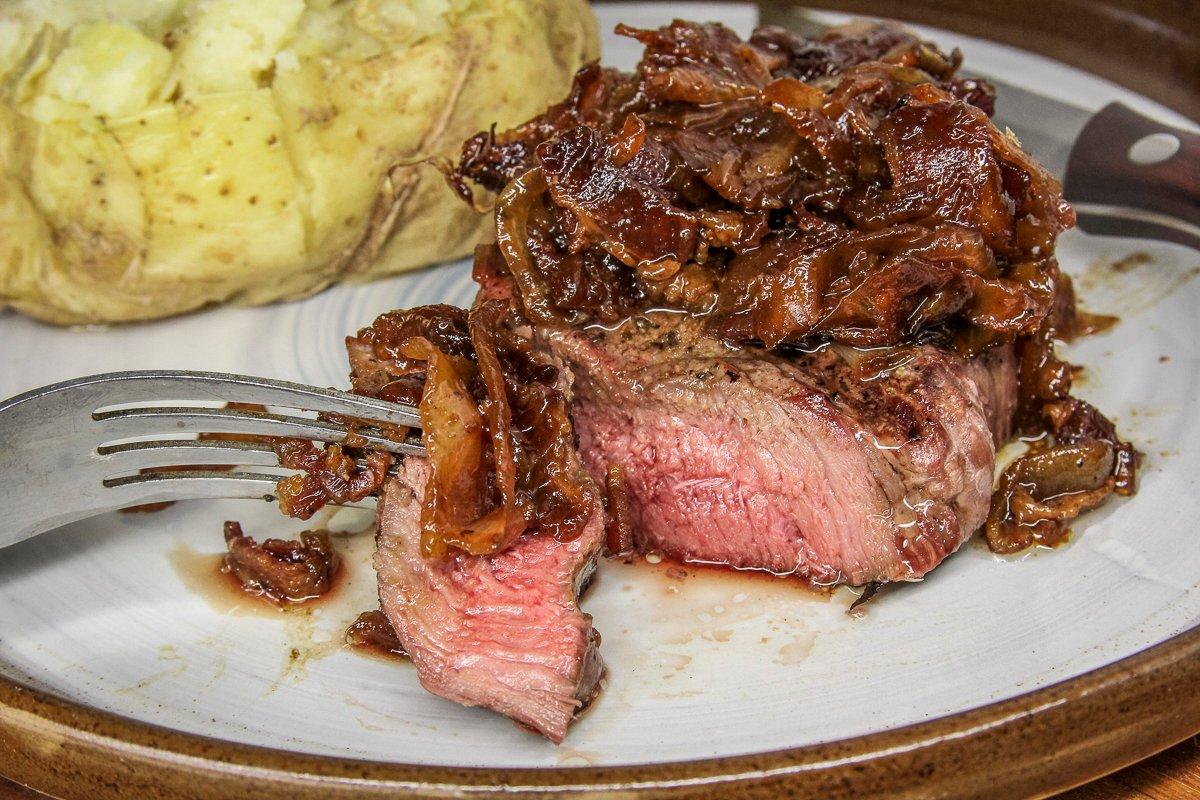 Ingredients
2 pounds of elk steaks, about 1 inch thick
1 tablespoon kosher salt
1 tablespoon ground black pepper
1 teaspoon garlic powder
1/2 teaspoon cumin
Bacon Bourbon Onion Jam
1 pound bacon, cut into 1-inch pieces
2 large yellow onions, sliced
1 jalapeño pepper, seeded and diced (optional)
1/4 cup Evan Williams bourbon, plus 1 tablespoon
1/4 cup apple cider vinegar
1/4 cup honey
1 tablespoon heavy cream
1 teaspoon salt
1/4 teaspoon black pepper
Pinch red pepper flakes
Cooking Instructions
Since the onion jam takes longer to prepare than the elk steaks, I prefer to make it first. In fact, I'll often make it a day or two in advance if I know time will be tight. It will keep for a week or so in the refrigerator.
Start by rendering the bacon in a large skillet until crisp. Move the cooked bacon to a paper-lined plate, leaving the drippings in the skillet.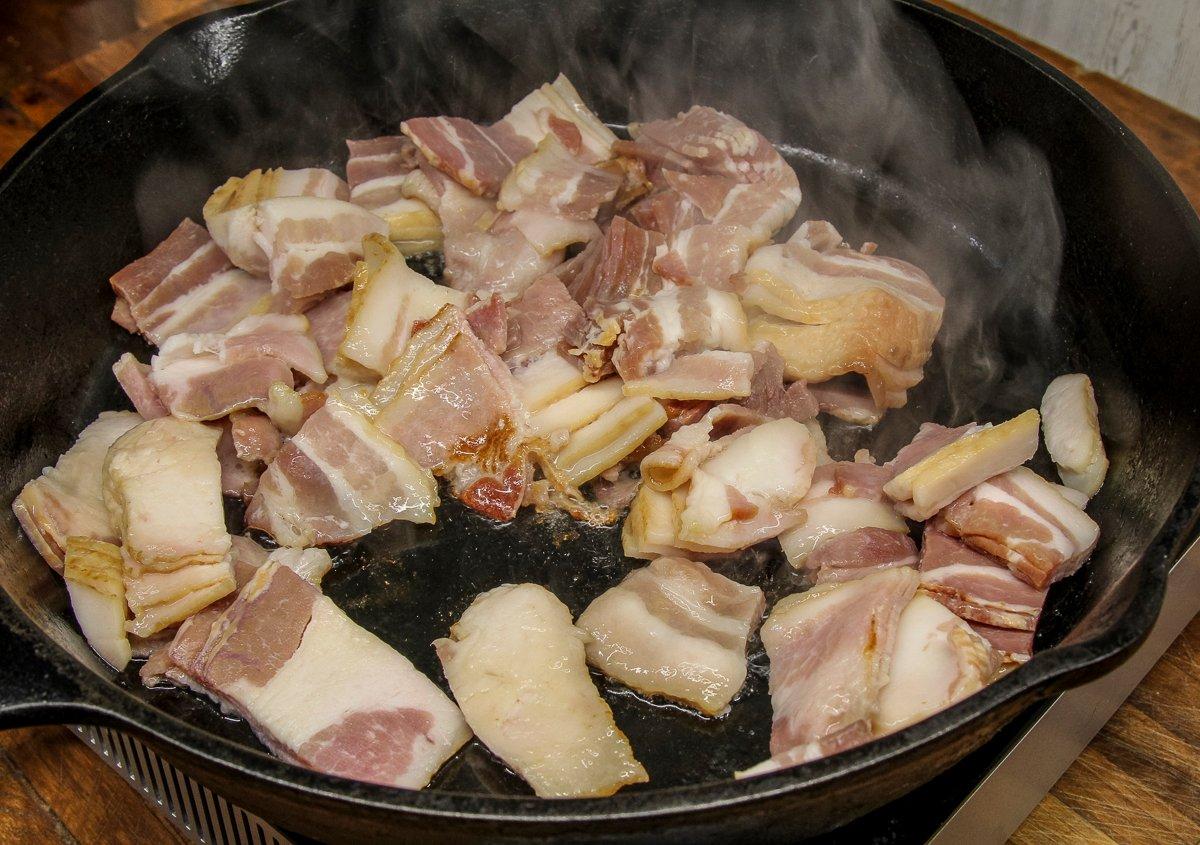 Add the bourbon, apple cider vinegar, and honey. Bring the mixture to a light boil. Stir in the heavy cream, black pepper, and red pepper flakes. Return the bacon to the skillet and stir to blend. Reduce heat to a simmer and cook, stirring often, for another 20 to 25 minutes, or until the jam is a deep mahogany color and the onions have broken down into a paste.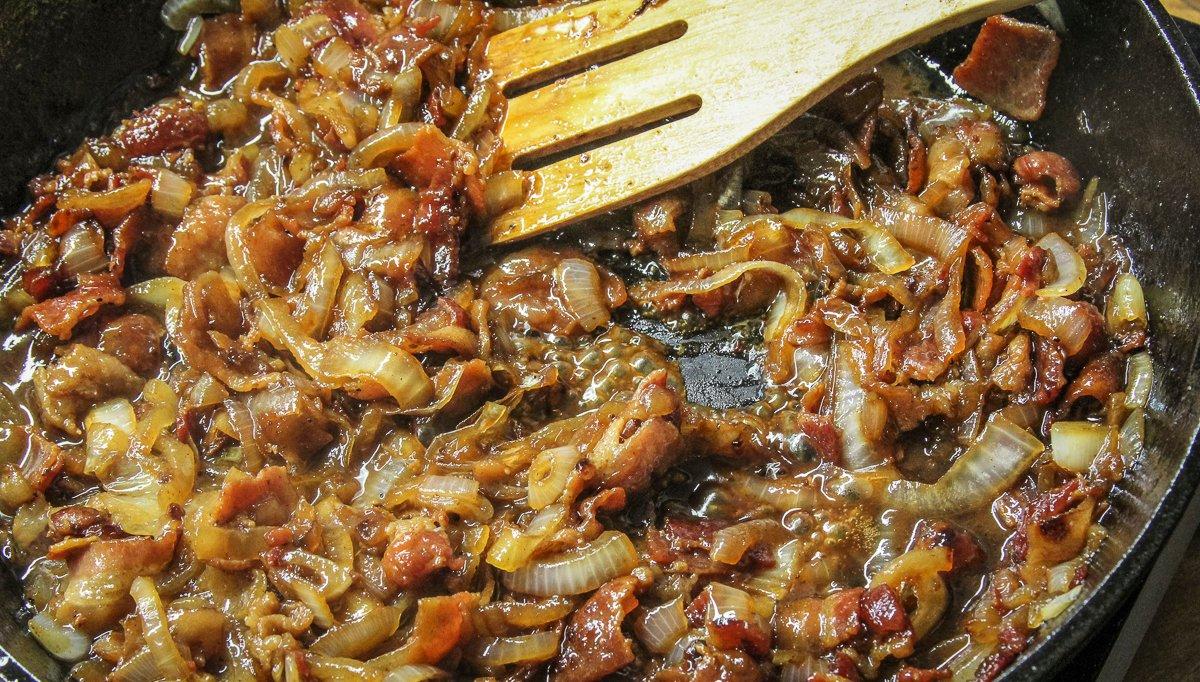 Turn off the heat and stir in the reserved tablespoon of Evan Williams bourbon. Cover to keep warm while the elk steaks grill.
Preheat your Traeger grill to 350 degrees. Season both sides of the steaks well with a mixture of salt, black pepper, garlic powder, and cumin. Grill the steaks for 3 to 5 minutes per side or to desired doneness. Top each steak with a generous spoonful of bourbon bacon onion jam just before serving.