I love tomato pie. Slices of vine-ripened tomatoes usually topped with a cheese blend of some kind and baked to a golden perfection, the tomato pie is a classic summertime dish. Our version is based on one of the best pies I've ever tasted. The Wildflower Cafe in Mentone, Alabama, counts tomato pies among their specialties. It's a good one.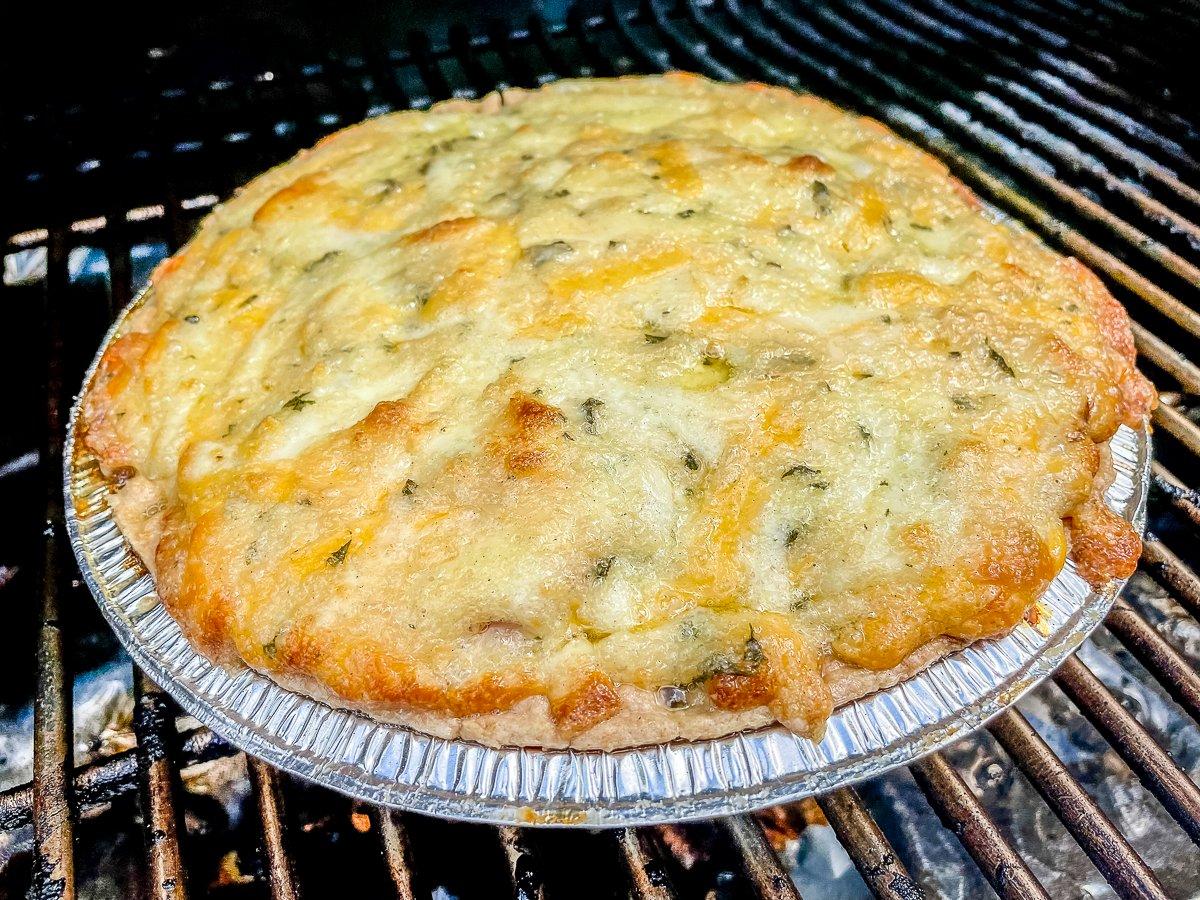 For extra wood-fired flavor, we cook the pies on our Traeger Grill instead of in the oven. Besides adding incredible flavor, using the Traeger cuts down on extra heat in the kitchen.

Ingredients
1 deep-dish ready made pie crust
2-4 heirloom tomatoes, sliced
2 cups balsamic vinaigrette dressing
1 cup Duke's mayonnaise
¾ cup cheddar cheese, shredded
¾ cup mozzarella cheese, shredded
½ cup parmesan cheese, shaved or grated
1-2 tablespoons fresh basil, chopped
Salt
Cooking Instructions
Start by slicing the tomatoes and placing them on a paper-towel-lined sheet pan.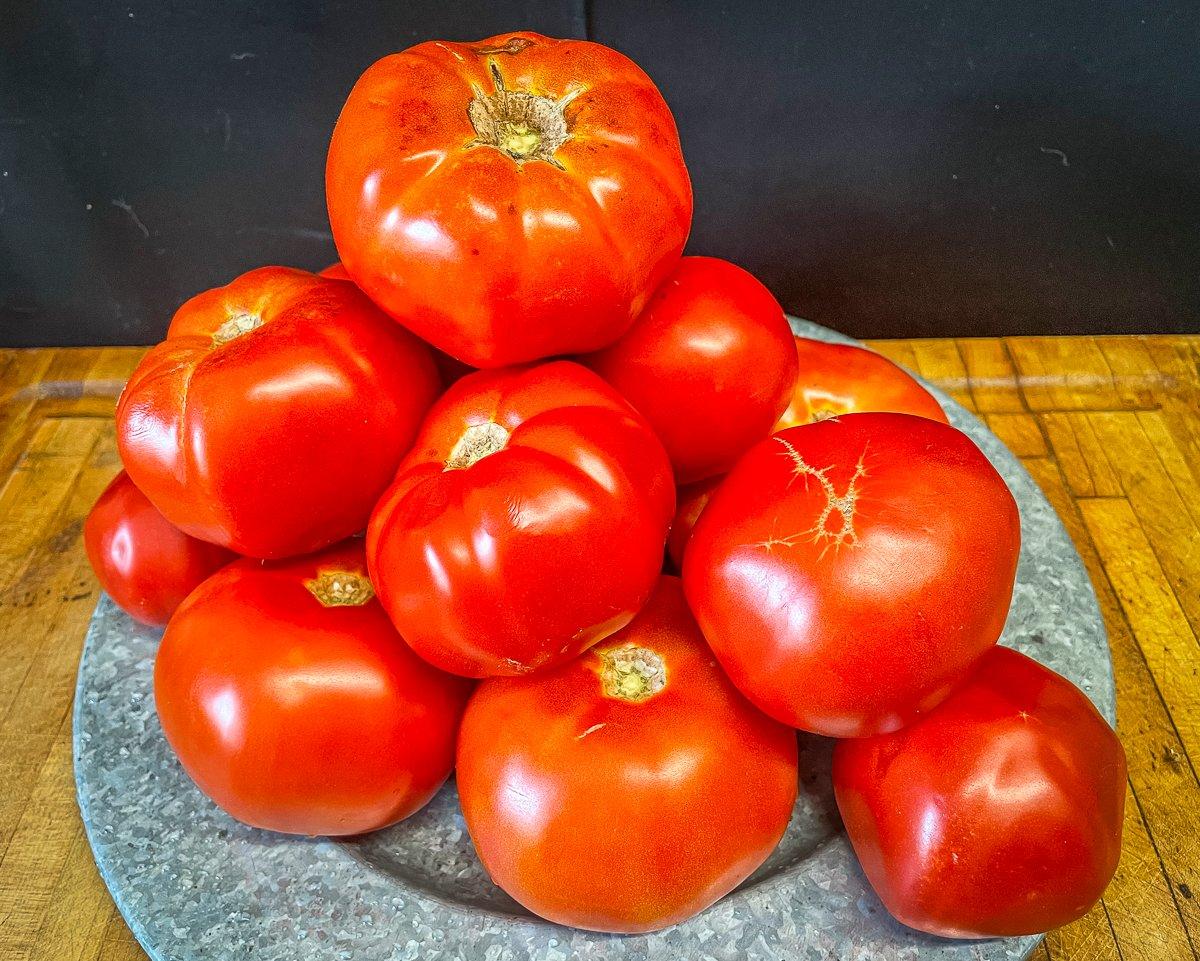 In a separate bowl, combine the three cheeses, mayo, chopped basil, and a teaspoon of salt.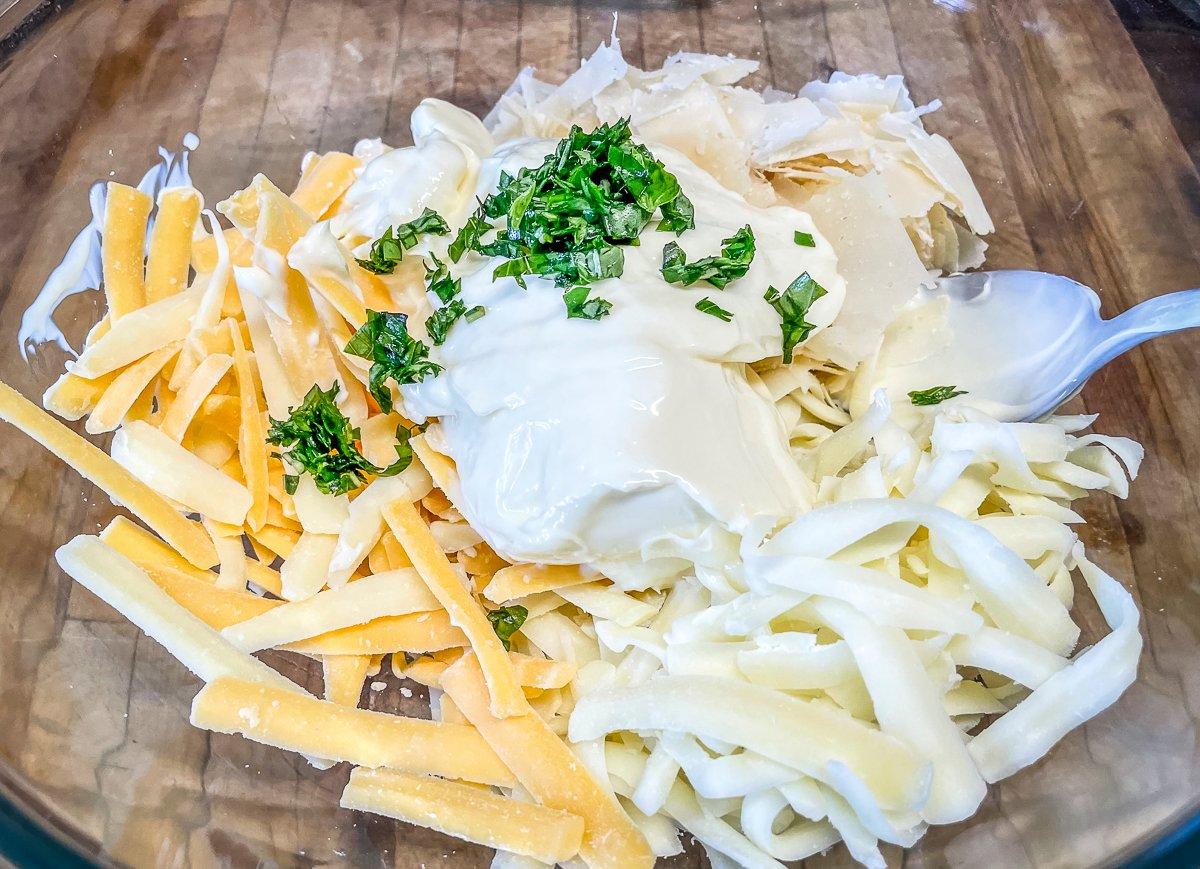 Spread the cheese mixture over the tomatoes.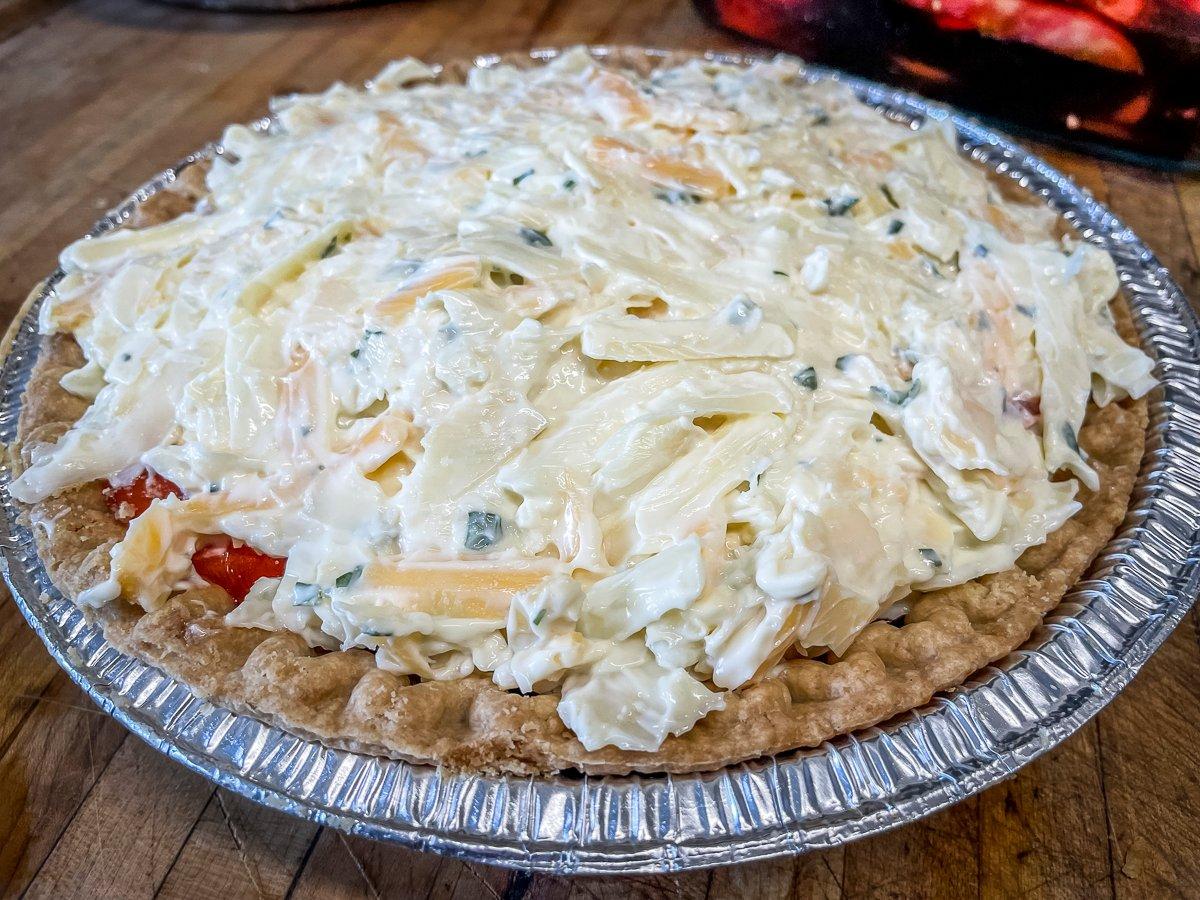 Place the pie on your preheated Traeger Grill at 350 degrees. Cook for 30-40 minutes or until the top is a light golden brown. Rest for a few minutes before slicing.