Grilled Tomatoes with Feta Cheese
That very first vine-ripened summer tomato from our garden is a magical thing. We check those early vines each day, watching the tomatoes on them go from vibrant green, to yellow, to light orange, and, finally, to bright red. That first tomato, and the next several that come after, usually get eaten sliced with a sprinkle of salt. Maybe the next few go on bacon and tomato sandwiches with slices of homemade bacon.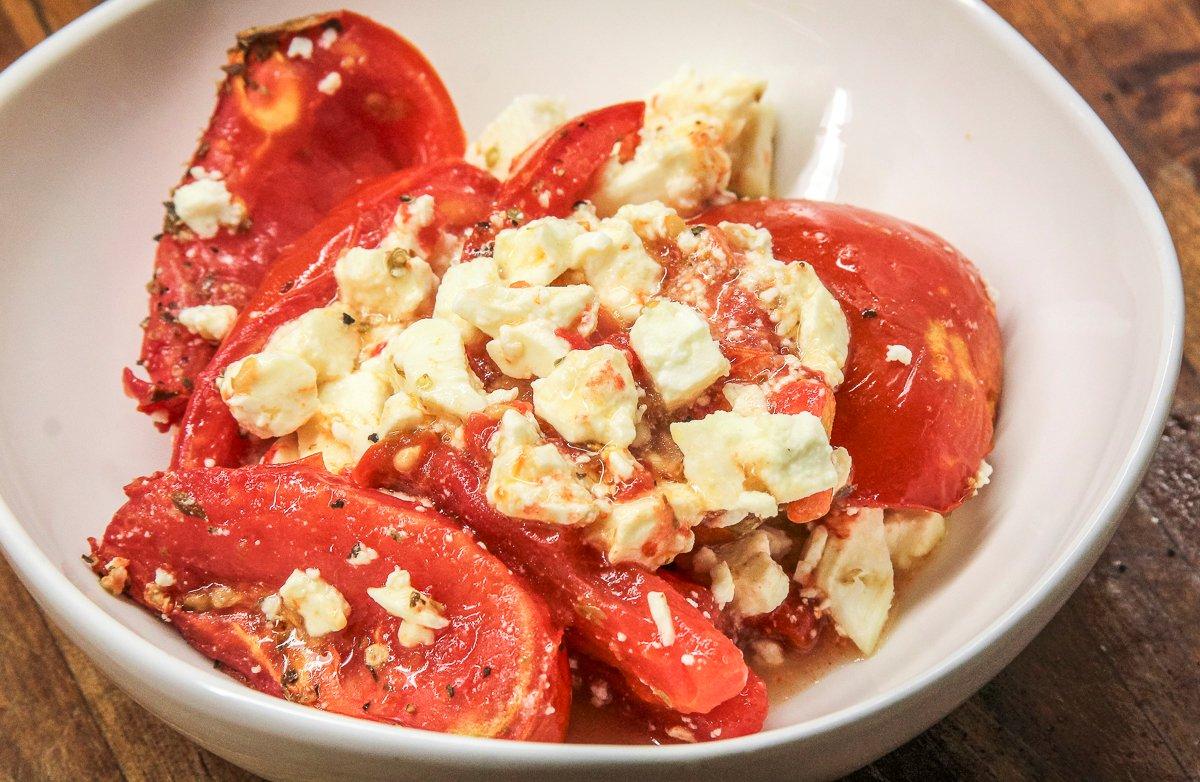 Inevitably, there comes a day when the tomato supply outstrips the demand, and we find ourselves with more tomatoes than we can eat. At that point, we start using them in recipes like these grilled tomatoes. Cooking the tomatoes on the Traeger grill gives them an extra layer of smoky flavor. We add salty feta cheese that pairs nicely with the sweet tomatoes.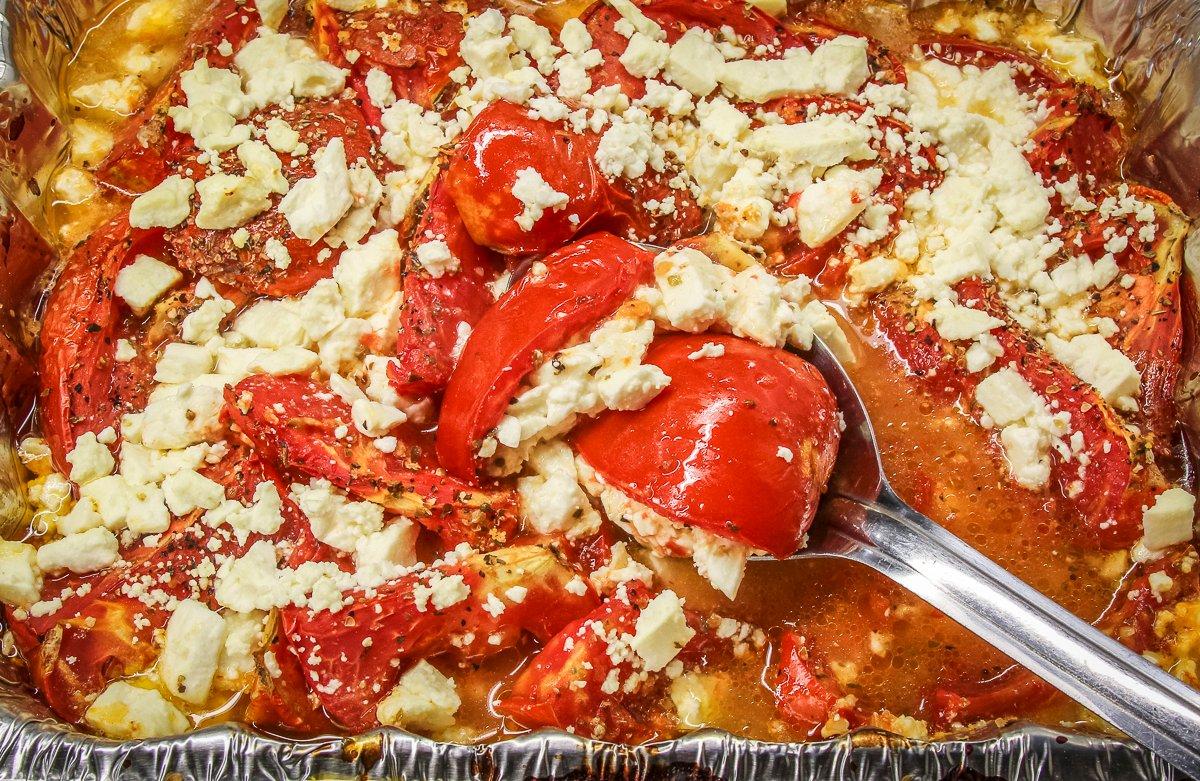 Ingredients
4 to 5 large ripe tomatoes, cut in wedges, most of the seeds removed
10 ounces crumbled feta cheese
1/2 cup extra-virgin olive oil
1/2 cup Italian dressing
5 cloves garlic, minced
1 tablespoon dried oregano
1 tablespoon kosher salt
1 teaspoon black pepper
Cooking Instructions
Wedge the tomatoes and remove most of the seeds. A few leftover seeds won't hurt the dish, but removing the bulk of the seeds and pulp helps prevent the finished dish from being too watery.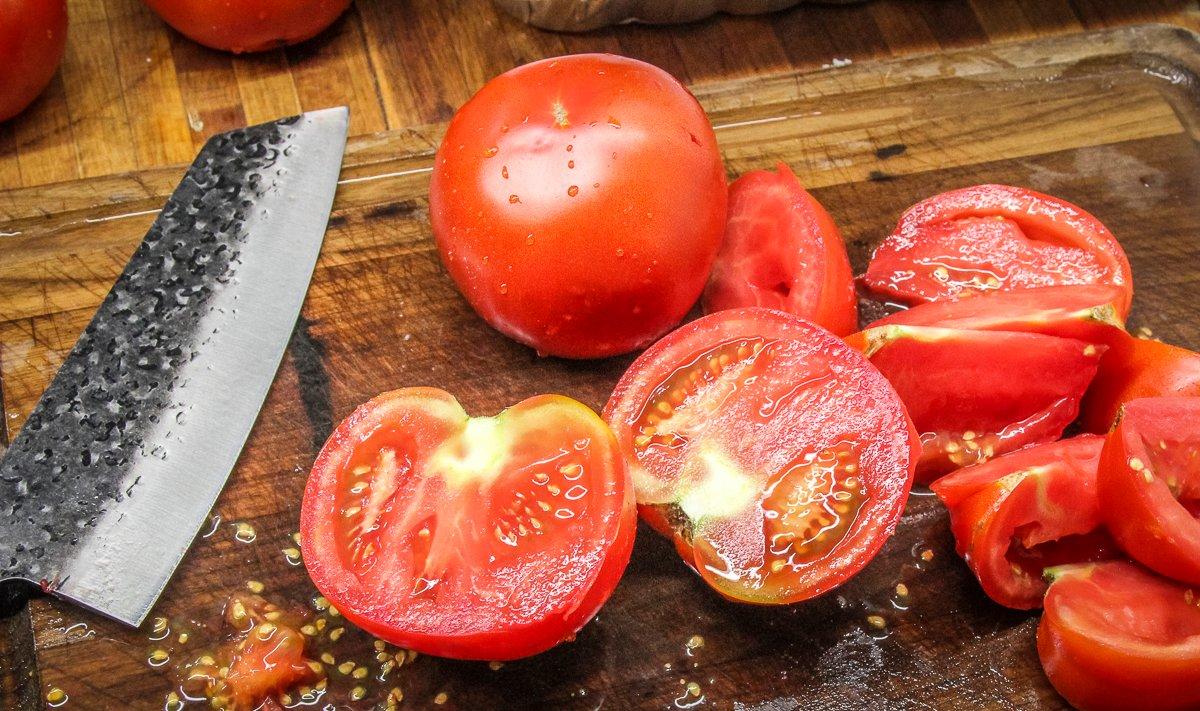 Add the tomatoes to a disposable aluminum pan. Drizzle over the olive oil and Italian dressing. Add the diced garlic. Stir gently to coat the garlic and tomatoes in oil. Sprinkle on the oregano, salt, and pepper. Place the uncovered pan in a preheated Traeger grill set at 350 degrees. Grill for 45 minutes.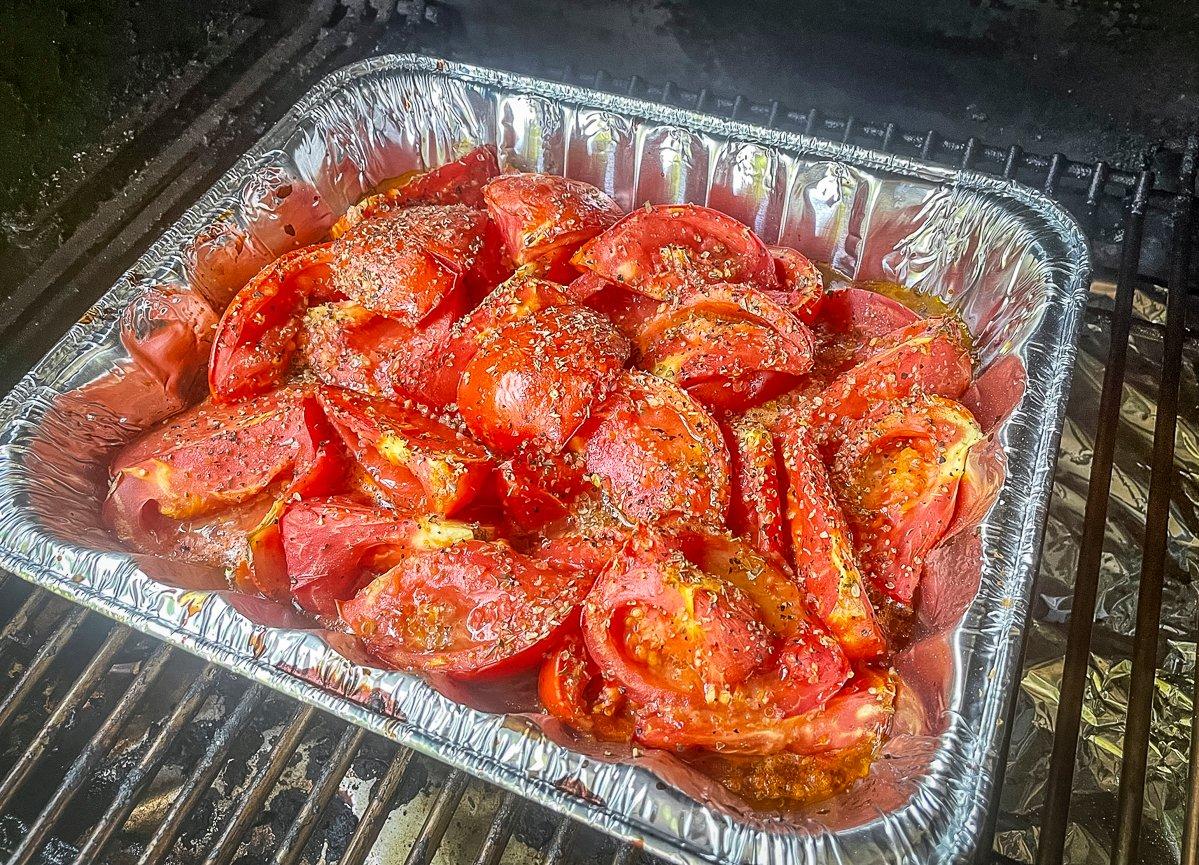 Sprinkle on the crumbled feta cheese and continue to grill, uncovered, for another 15 minutes.
This dish makes an outstanding side for steaks, burgers, or any grilled wild game dish.