Grilled Wild Pork Chops With Apple and Gorgonzola Cheese Sauce
A while back, we butchered a couple of wild hogs. Since they were on the small side, we cut one into double loin chops, leaving both sections of backstrap attached at the backbone. We grilled a few up last night, coated with our favorite BBQ rub and topped with a sauce made from caramel fried apples and melted Gorgonzola blue cheese.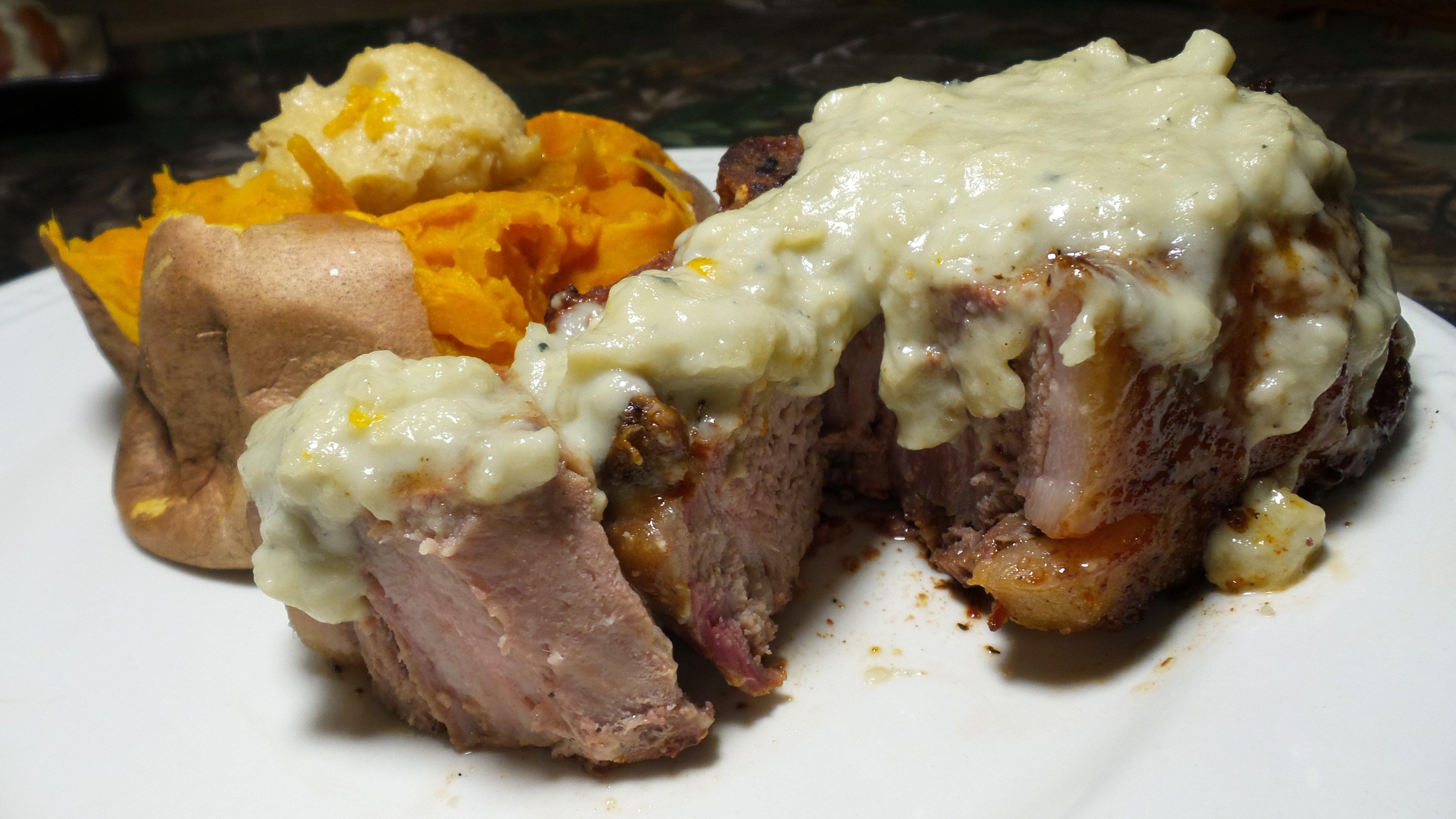 Ingredients
Brine
3 quarts of water
2 cups apple cider
¾ cup of salt
½ cup of brown sugar
mixed all ingredients to dissolve sugar and salt
All Purpose BBQ Rub
1 cup turbinado raw cane sugar
½ cup paprika
3 tablespoons kosher salt
2 tablespoons coarsely ground black pepper
2 tablespoons chili powder
2 tablespoons garlic powder
2 tablespoons onion powder
1 tablespoon Ancho chili powder
Sauce
4 Granny Smith or other tart apples, peeled, cored and cubed
½ stick of butter
3 tablespoons brown sugar
8 ounces gorgonzola blue cheese crumbles
2 tablespoons bourbon or brandy
Cooking Instructions
Brine the chops then rinse and pat dry. Coat the pork well with the All Purpose Rub and grill over a charcoal and wood chip fire.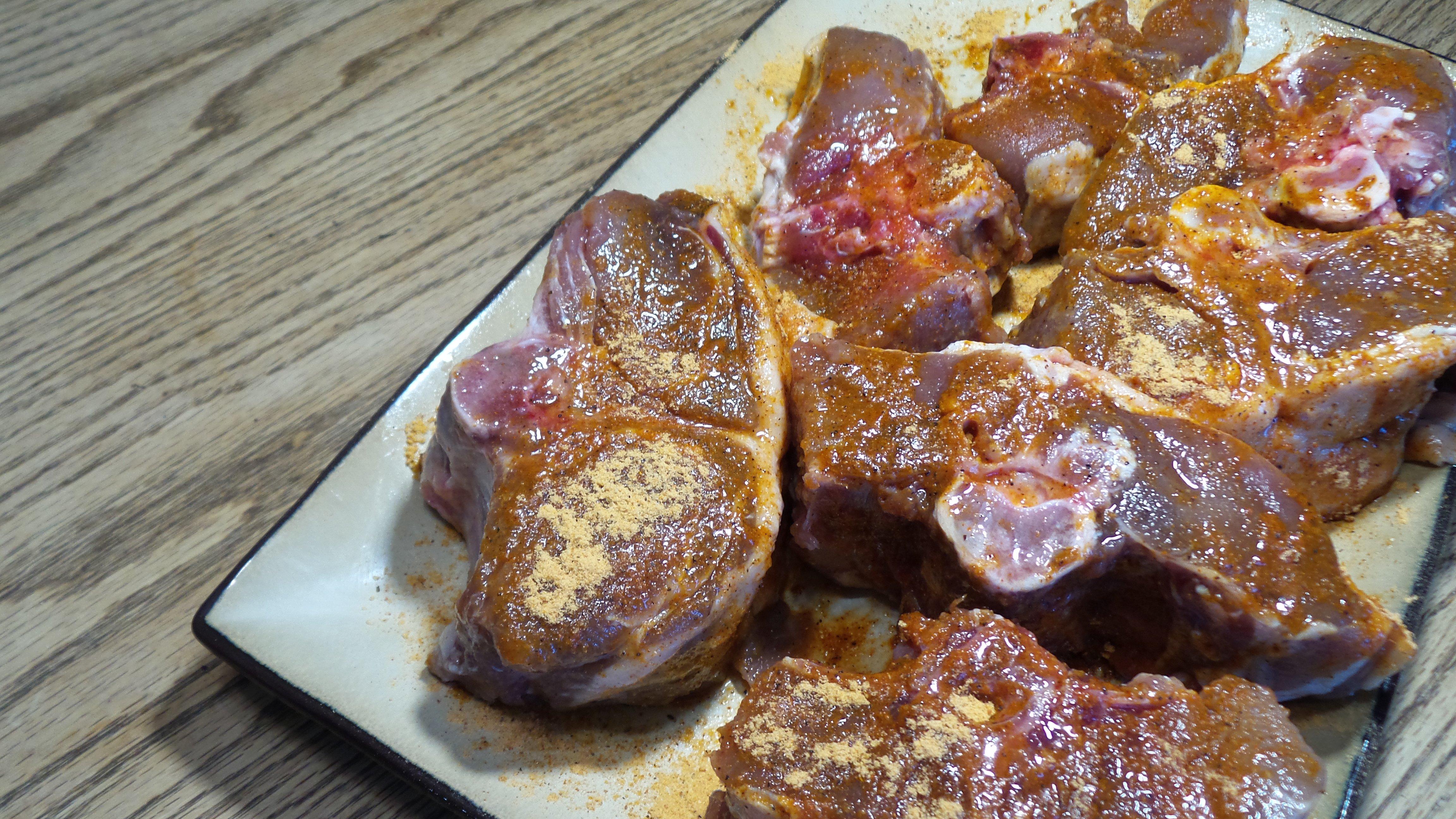 Just before serving time, add the brandy or bourbon and the gorgonzola. Stir until the cheese has melted and the sauce is bubbly and smooth. Just before plating, spoon the sauce over the chops.