This is a favorite winter meal around here. The secret to the rich, meaty flavor is to start it on the stove top and brown the venison well in bacon grease, then finish the cooking process low and slow in the oven. A Dutch oven or enameled casserole pan with a lid are the perfect cooking vessels for this meal, allowing it to be a true one-pot meal.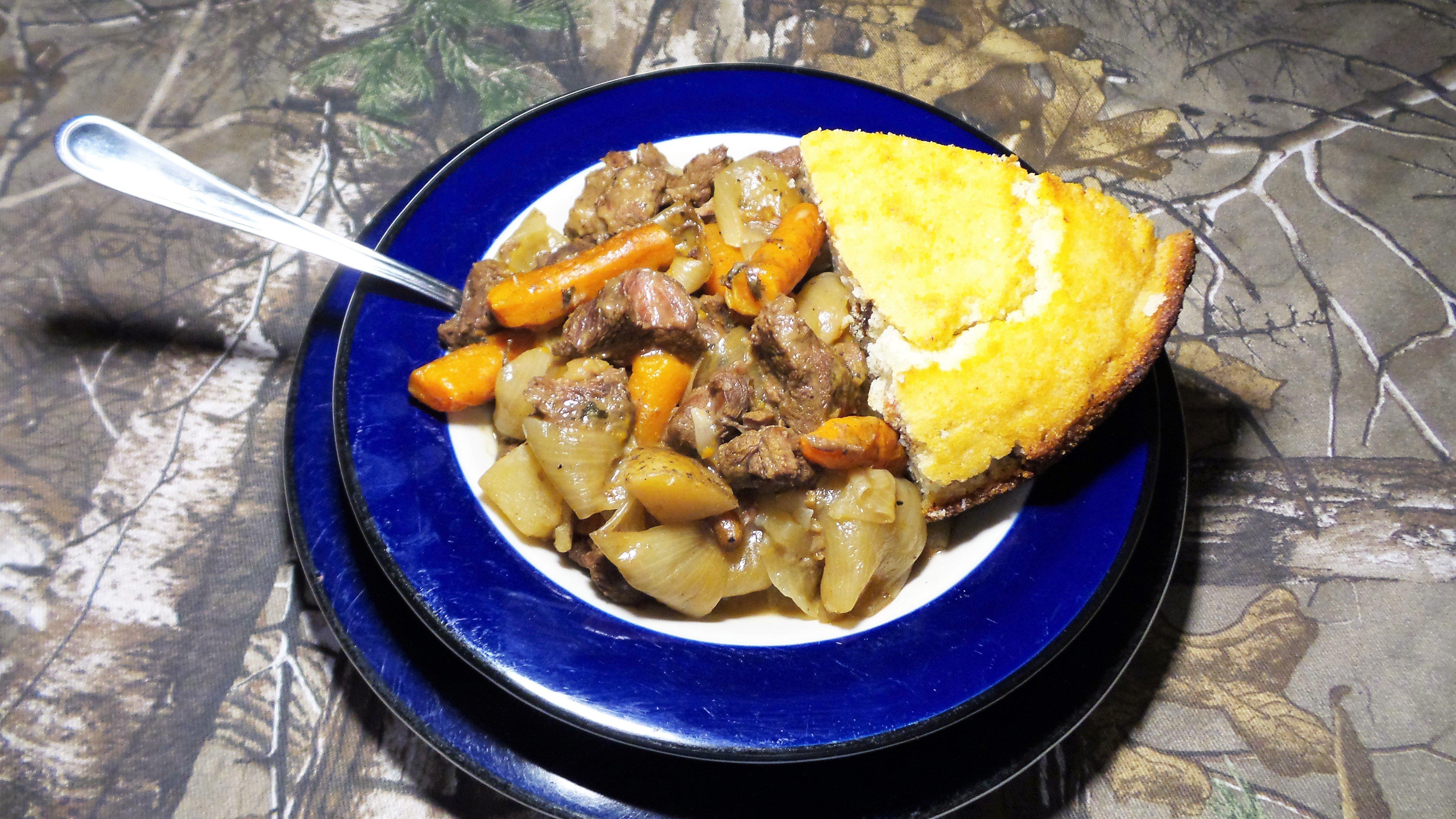 Prep your potatoes, carrots and onions in advance so that you can simply dump them in the pot when the time comes.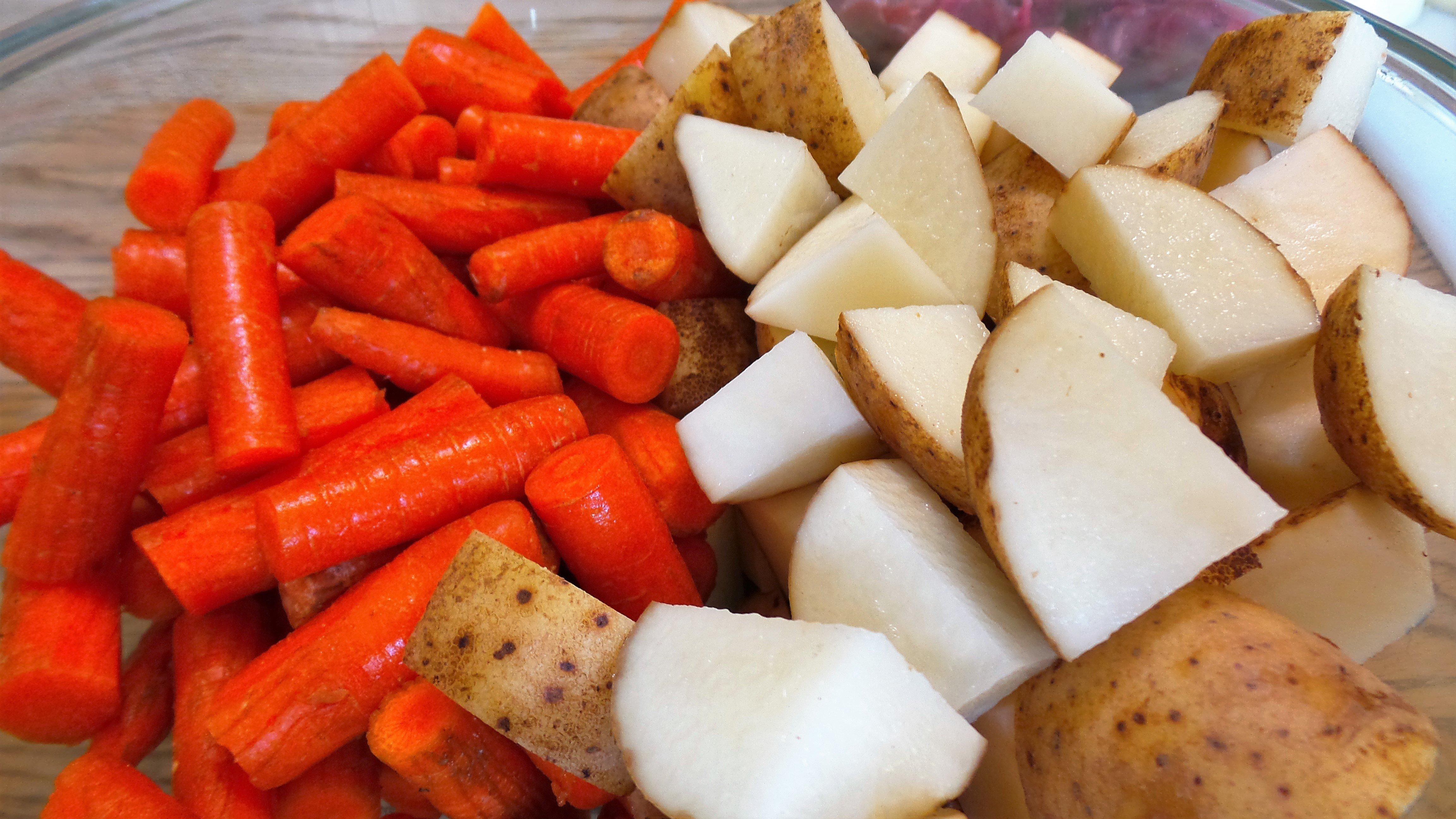 We always serve the dish with a pan of fresh cornbread, save a bit of the bacon grease from the stew to coat your cast iron skillet before pouring in the cornbread batter, it really does kick up the flavor. If you really want good cornbread, add the cooked bacon pieces to the batter as well.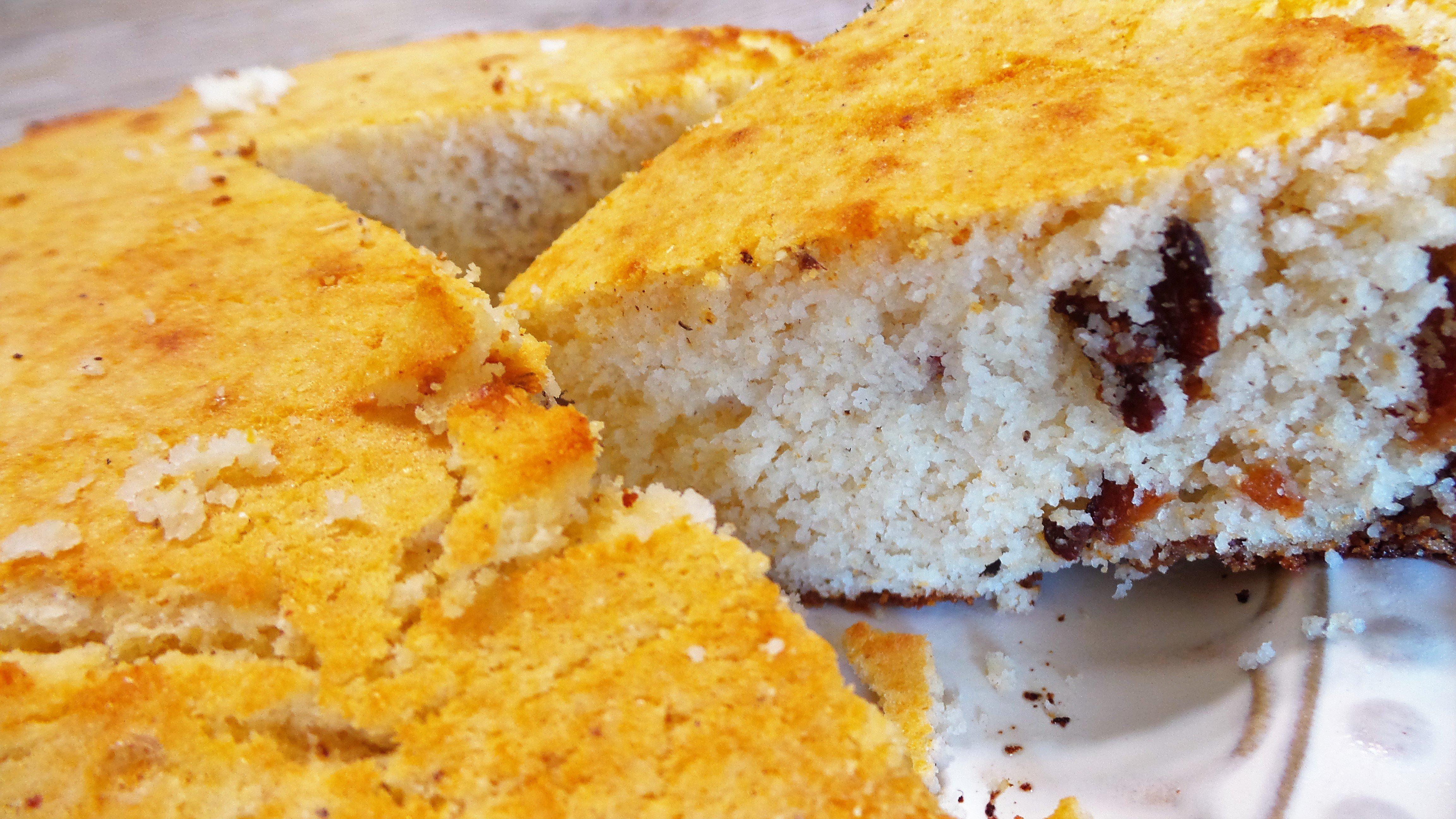 A big bowl of venison stew and a wedge of cornbread just might be the perfect meal on a cold winter day.
Ingredients
2.5 pounds venison, cut into 2 inch chunks
4 slices of bacon, diced
6 tablespoons of flour, divided into equal portions
1.5 pounds potatoes, skin on, cut into 1 inch cubes
1 pound carrots, cut into 2 inch sections
3 medium yellow onions, quartered
4 cloves garlic, lightly chopped
6 cups beef or venison broth
1.5 tablespoons salt
1 tablespoon black pepper
1 teaspoon dried rosemary
½ teaspoon dried sage
Cooking Instructions
Begin by prepping the venison, vegetables and bacon, having everything ready to go speeds the stove top cooking part of the dish. Brown the bacon in the Dutch oven, remove with a slotted spoon and reserve the bacon, you can add it back to the stew when it is finished, or add it to the cornbread. Remove all but two tablespoons or so of the bacon grease and reserve the extra for the cornbread skillet.
Dust the venison in three tablespoons of the flour. Brown the venison in the bacon grease, remove and set aside. Add vegetables to pan and stir to lightly brown the exterior, about 10 to 15 minutes.
Pour in the stock, add the salt, pepper and other seasonings. Bring the liquid to a boil and sprinkle over the remaining flour. Stir well.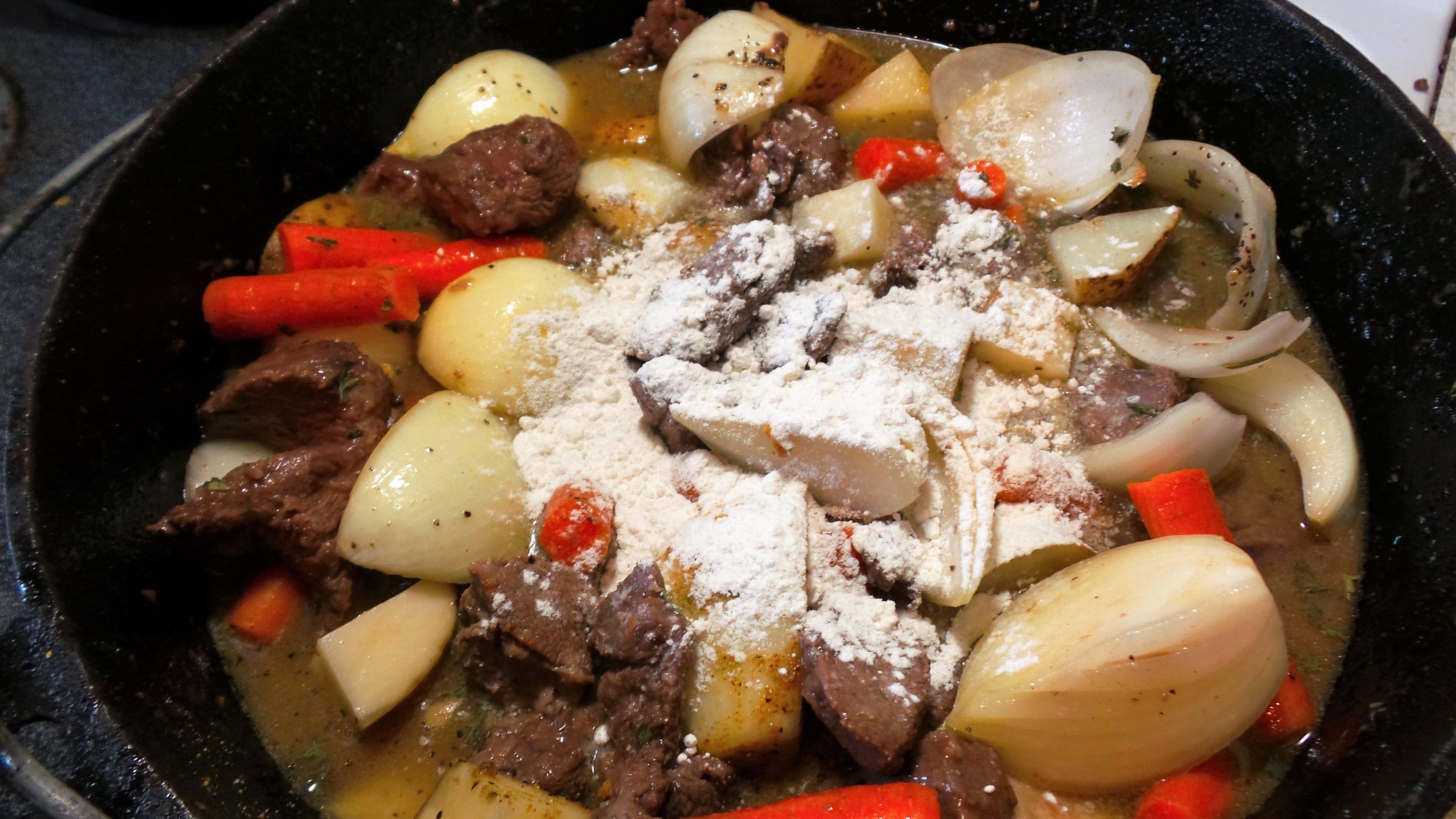 Cover the pot and place the pan into a preheated oven for three to four hours.