High Temperature Pepper Jack Cheese Venison Burgers
If you've ever made or eaten venison summer sausage, you are probably familiar with high temperature cheese. Made by heating the milk to higher temperatures before curdling the cheese, then drying to a lower moisture content, high temperature cheese holds its shape during the cooking process and doesn't melt into the meat the way regular cheese does. You can find it at some butcher shops or order it online here.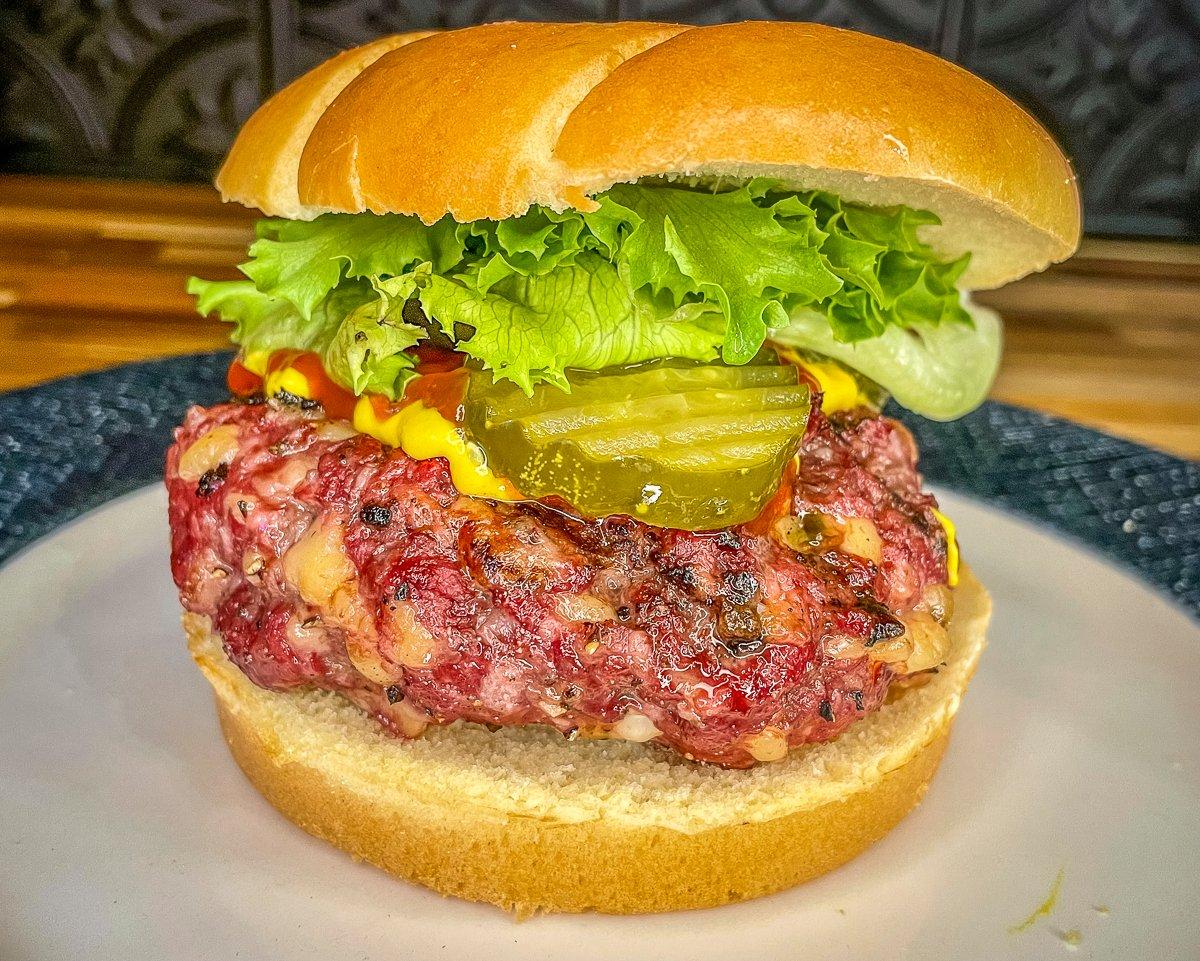 Since I had a bit of pepper jack leftover from a recent batch of summer sausage, I headed home to give it a try. I mixed a cup of high temperature pepper jack kernels into two pounds of 80/20 ground venison and bacon, my favorite blend for grilled burgers. The results were amazing. I may never top a burger with sliced cheese again.

Ingredients
2 pounds of your favorite ground venison or venison/fat mixture
1 cup pepper jack cheese
Burger fixins
Cooking Instructions
This one is simple. Use your hands or a wooden spoon to blend the high temperature cheese into the ground venison.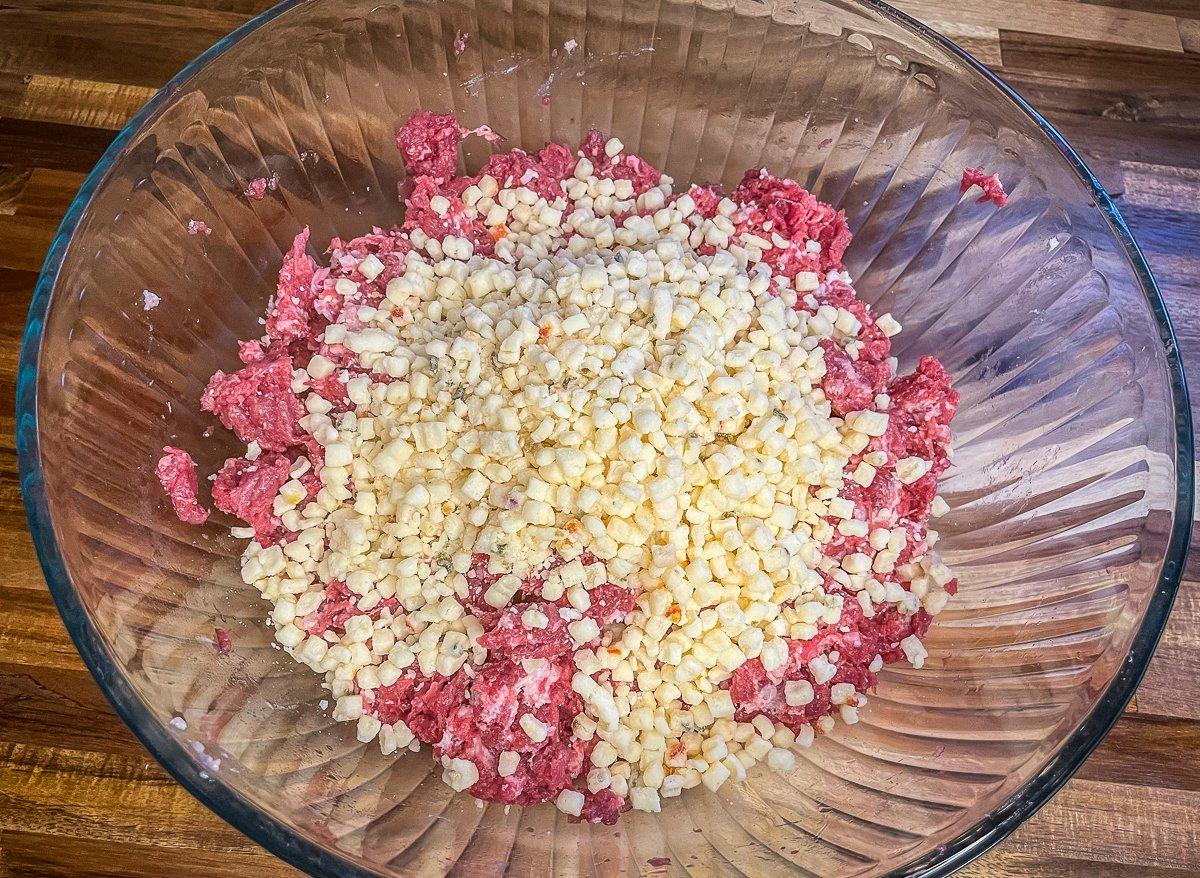 Grill to your desired doneness. Serve with your favorite burger toppings.