Honey Garlic Grilled Duck Breast
Dinner recipes don't get any simpler than grilled waterfowl breasts over a bed of rice. But just because its simple doesn't mean it isn't good. One of my favorite ways to cook waterfowl of any kind is skin-on with this sweet and salty glaze.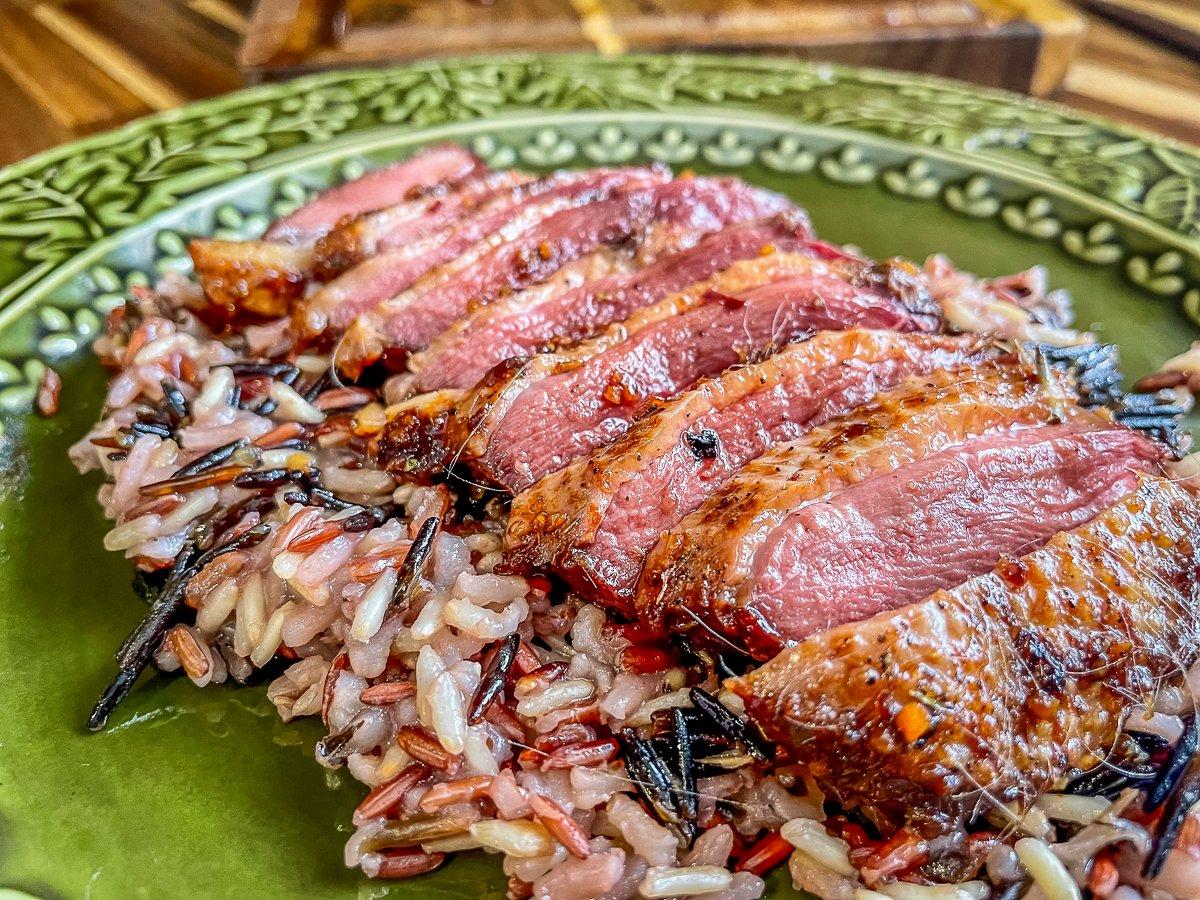 Make the glaze beforehand on the stove top; then brush it on as the waterfowl cooks. Duck breasts, especially small ducks like teal or woodies, only take a few minutes per side to cook, so have the glaze ready to go when you put them on the grill.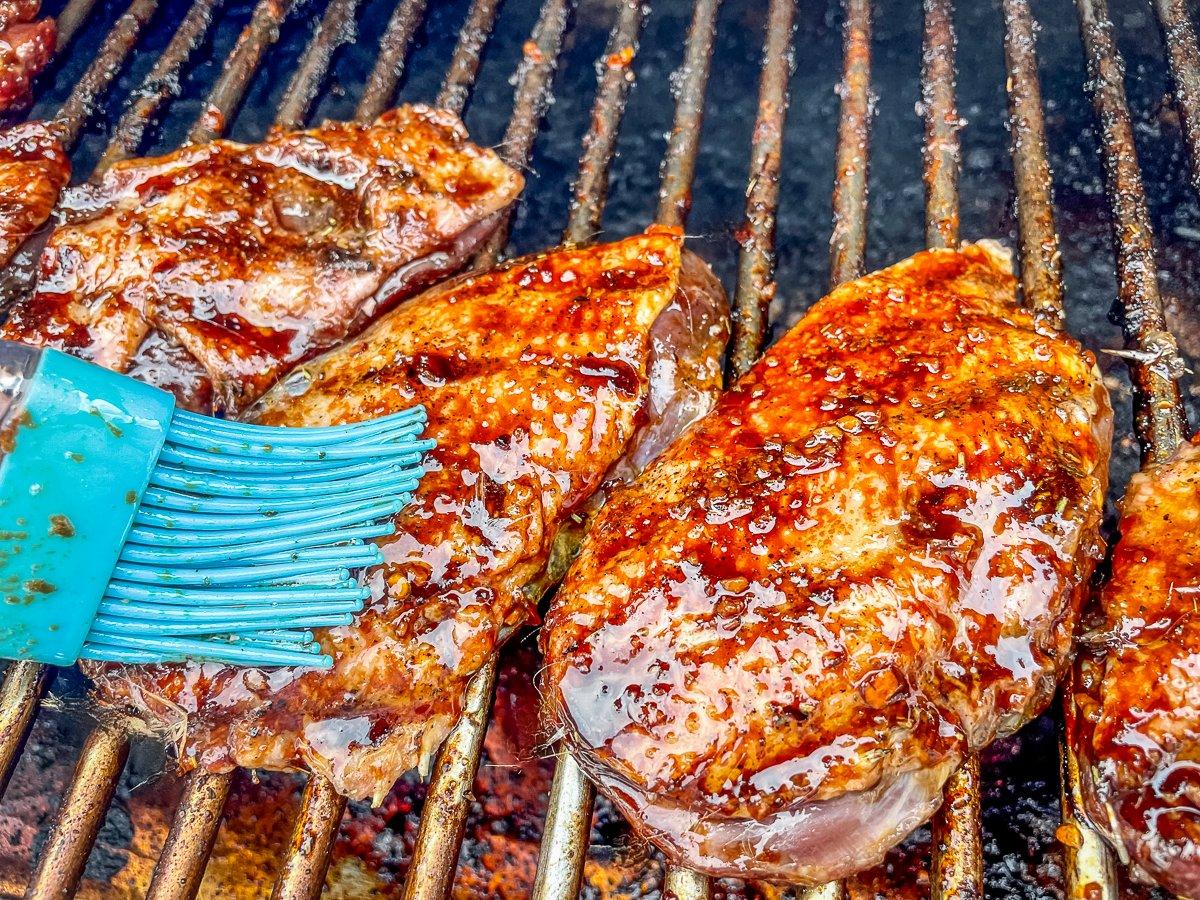 Ingredients
6-8 duck or goose breasts, skin on
1 ½ teaspoons salt
1 teaspoon black pepper
½ teaspoon garlic powder
½ teaspoon dried rosemary
Glaze
2 tablespoons butter
6 cloves garlic, finely minced
½ cup honey
2 tablespoons apple cider vinegar
3 tablespoons soy sauce
1 teaspoon red pepper flakes (optional)
Cooking Instructions
To make the glaze, simply melt the butter in a saucepan over medium heat. Once the butter starts to bubble, add the garlic. Cook for 3-4 minutes. Add the honey, soy sauce, and apple cider vinegar. Bring the mixture to a boil; then reduce heat to simmer. Add the red pepper flakes and simmer until the glaze thickens just a bit, about 3-4 additional minutes.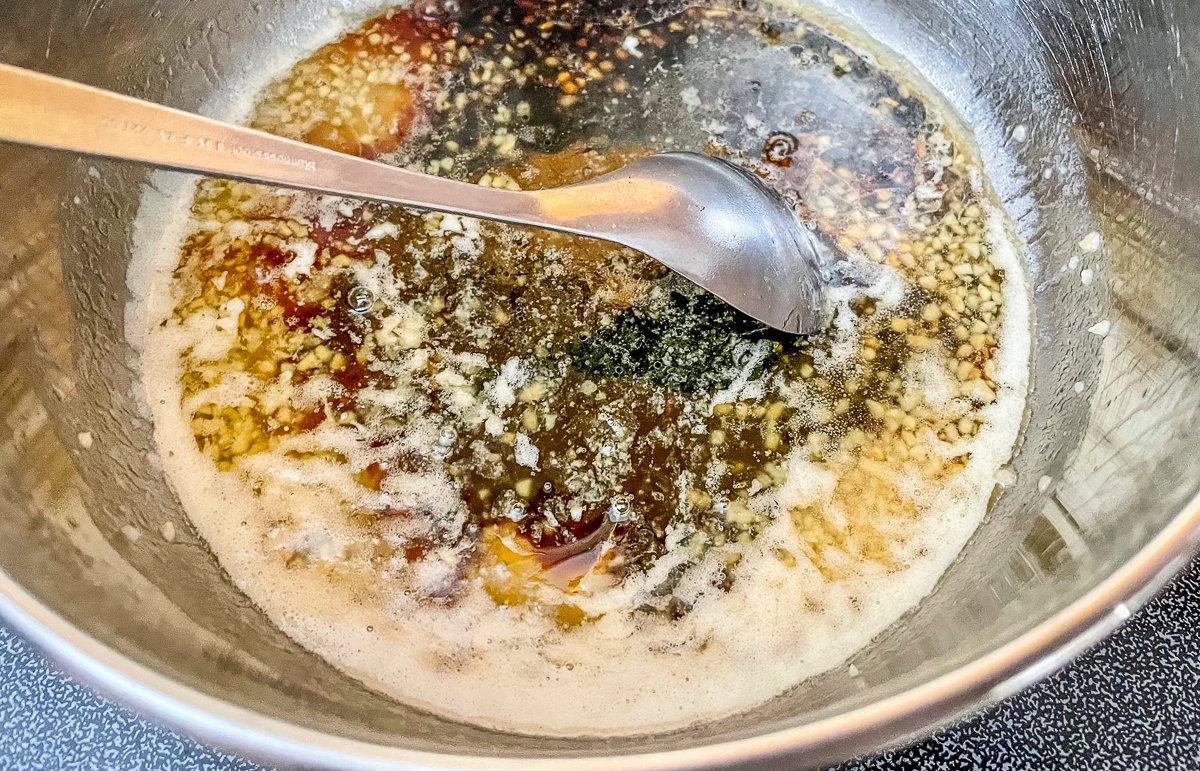 Season the waterfowl well on both sides.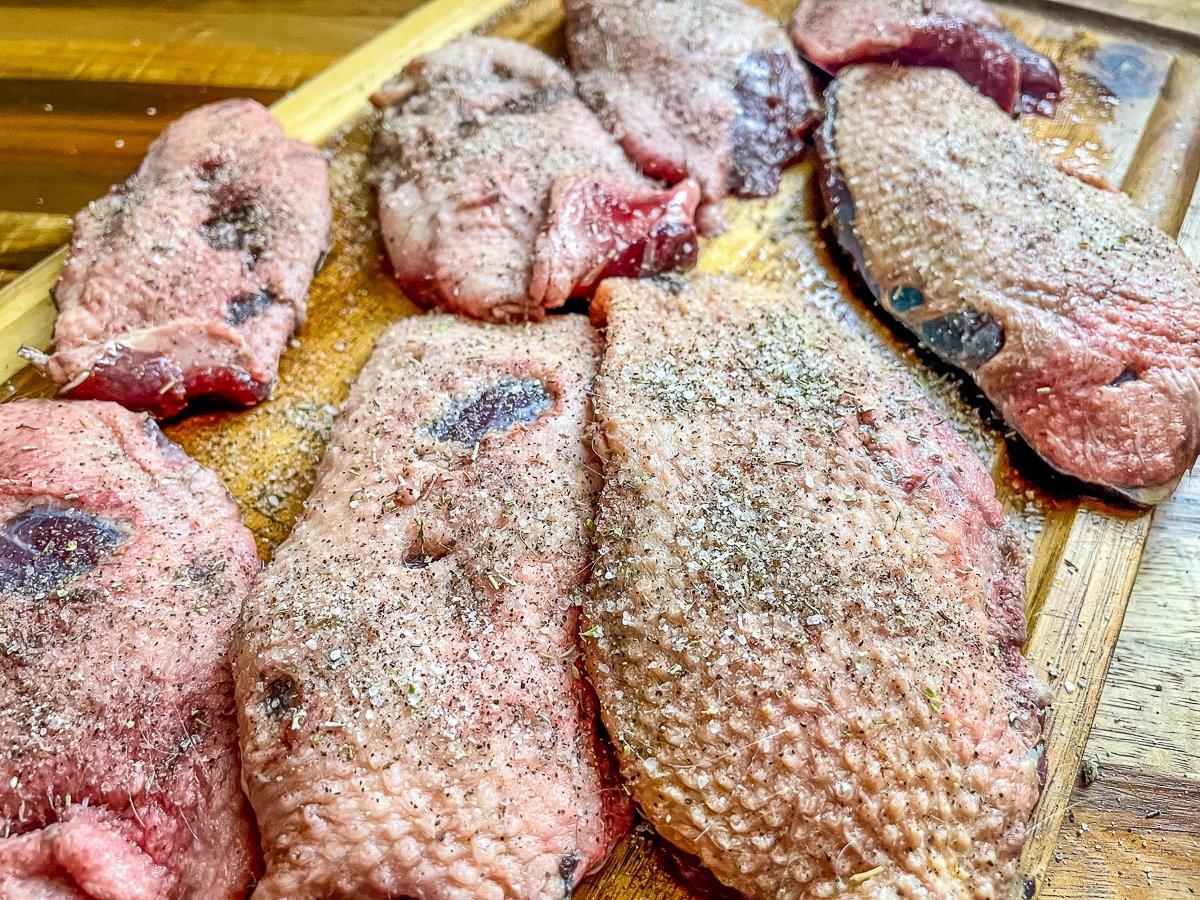 Place the breasts, skin side down, on the grill at 350 degrees. Brush the meat side with the glaze. Cook for 3-4 minutes. Flip, then brush on another layer of glaze. Grill for an additional 3-4 minutes. Glaze once more. Grill the waterfowl until the thickest portion reaches 125-130 degrees for medium-rare. Rest before slicing. Serve over rice.