Hot and Spicy Grilled Turkey Hearts on Avocado Toast Recipe
I live in the heart of bourbon country. Right at 95 percent of the world's bourbon is distilled and aged within a 40-mile radius of my house, including the Evan Williams Outdoorsman Edition featuring a Realtree EDGE camo label.
Living this close to the world's best whiskey (take that, Scotland) has its benefits. The industry has spawned a number of spinoffs, including one of my favorites, Bourbon Barrel Foods. Matt Jamie and crew make gourmet food products that are handcrafted in small batches in Louisville, Kentucky. They use reclaimed barrels straight from Kentucky's finest bourbon distilleries as both a smoking and aging agent. Their signature product, Bluegrass Soy Sauce, is the only microbrewed soy sauce made in the United States and the only soy sauce in the world fermented and aged in bourbon barrels.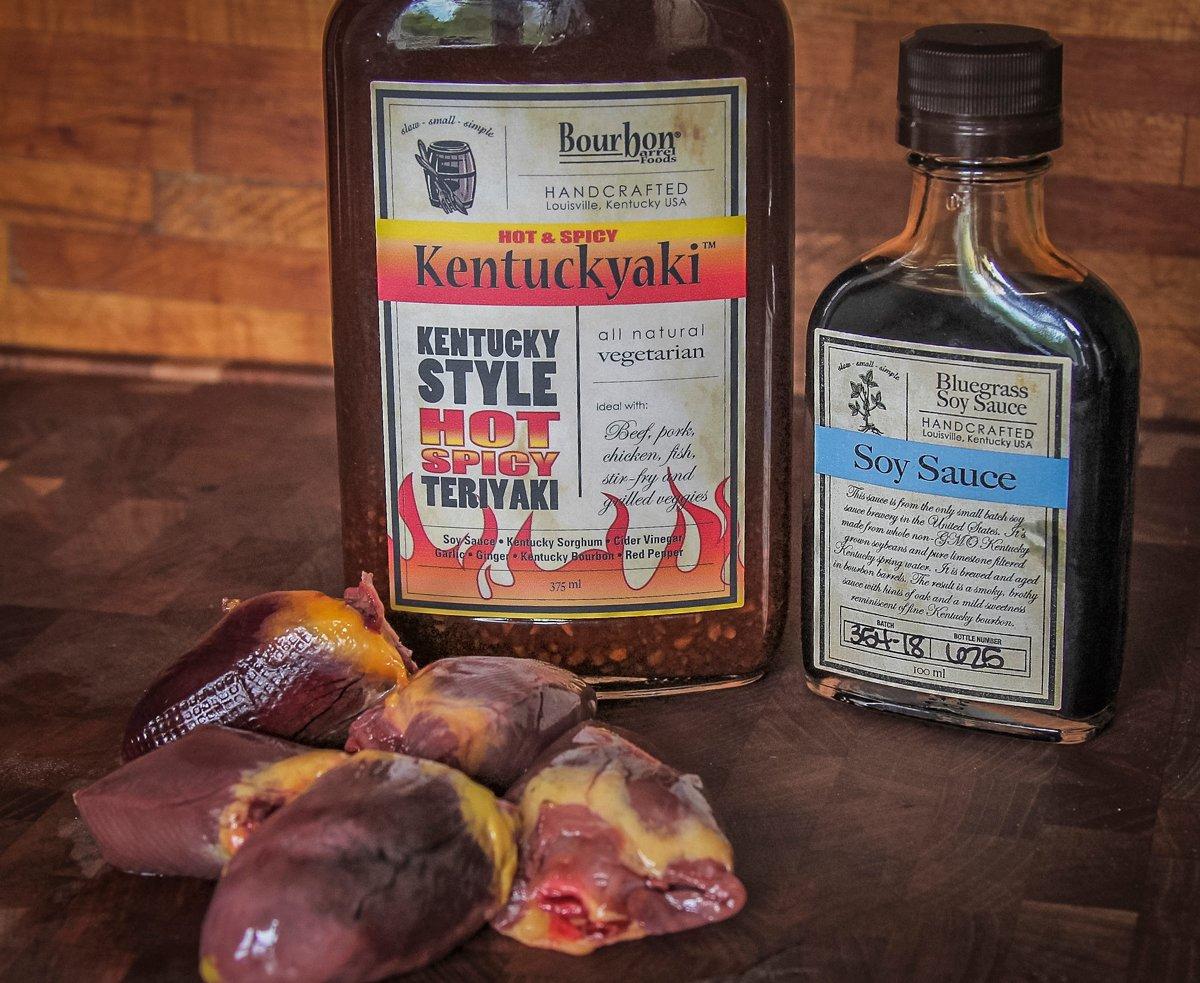 For this recipe, we used that award-winning soy sauce along with another of their signature products, Hot and Spicy Kentuckyaki. Flavored with fresh garlic and ginger, sweetened with pure-cane Kentucky sorghum, the original Kentuckyaki includes red pepper to give this sauce some heat.
The Hot and Spicy Kentuckyaki makes the perfect marinade for a part of the wild turkey that often gets left in the woods, the heart. Once we have several hearts saved, we'll use them for a recipe like Marinated Wild Turkey Hearts on Avocado Toast.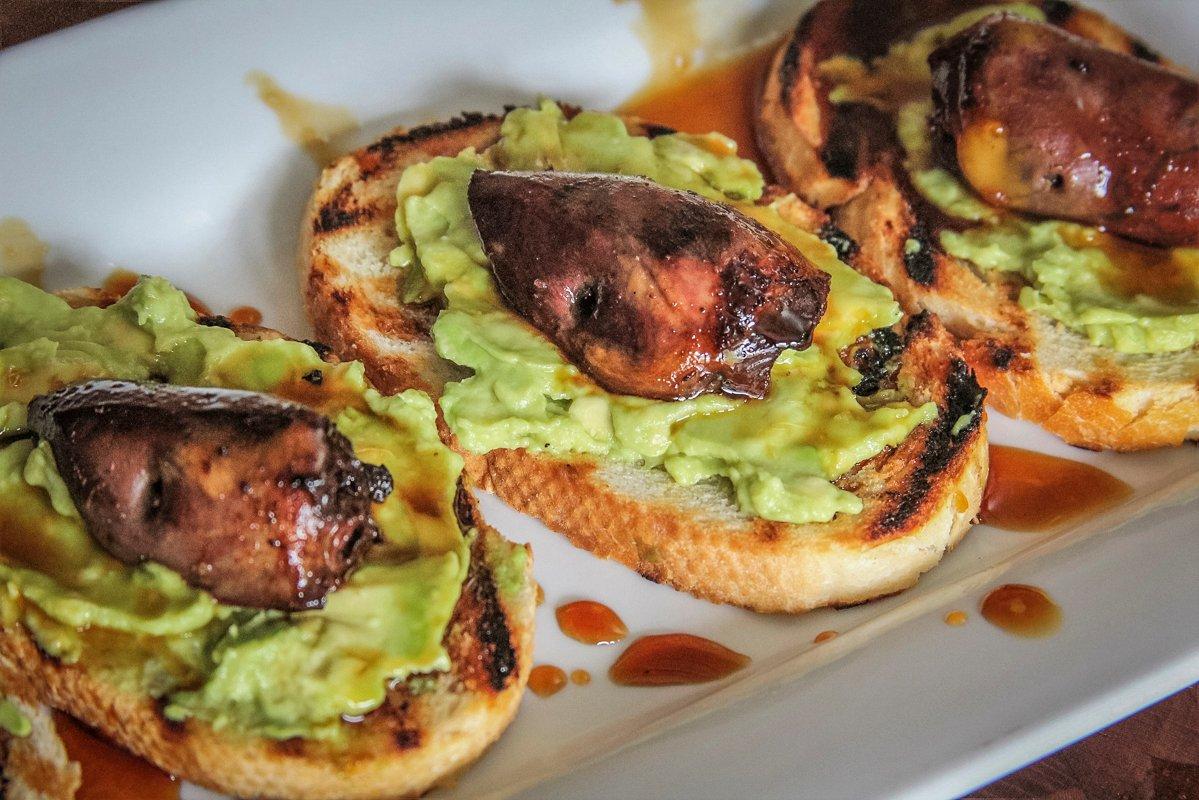 You can do as many or as few as you have hearts. You'll get two appetizers from each heart.
Ingredients
5 turkey hearts, halved and trimmed of connective tissue at top of heart
1 cup Hot and Spicy Kentuckyaki sauce
10 thin slices rustic Italian bread
10 slices from half an avocado
3 tablespoons Bourbon Barrel Foods Soy Sauce
3 tablespoons honey
Cooking Instructions
Start by slicing the hearts in half and trimming any connective tissue away from the top of the heart halves. Place the halved hearts in a bowl and pour over the Hot and Spicy Kentuckyaki. Cover and refrigerate overnight to marinate.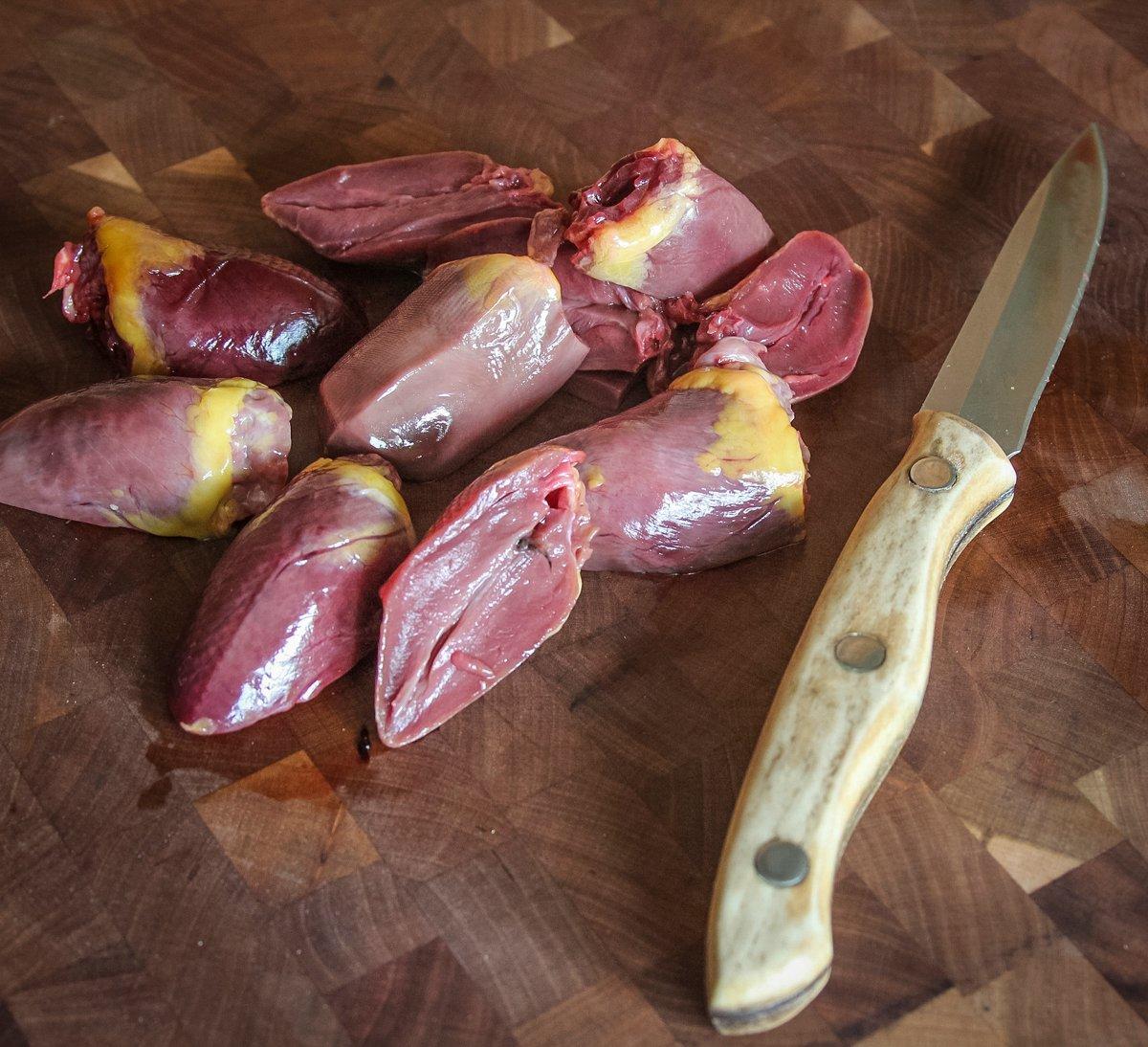 When you're ready, Pre-heat your Traeger Grill to 350 degrees. Place five heart halves on a metal or bamboo skewer. Repeat until all hearts are skewered. Grill the hearts for 10 to 15 minutes.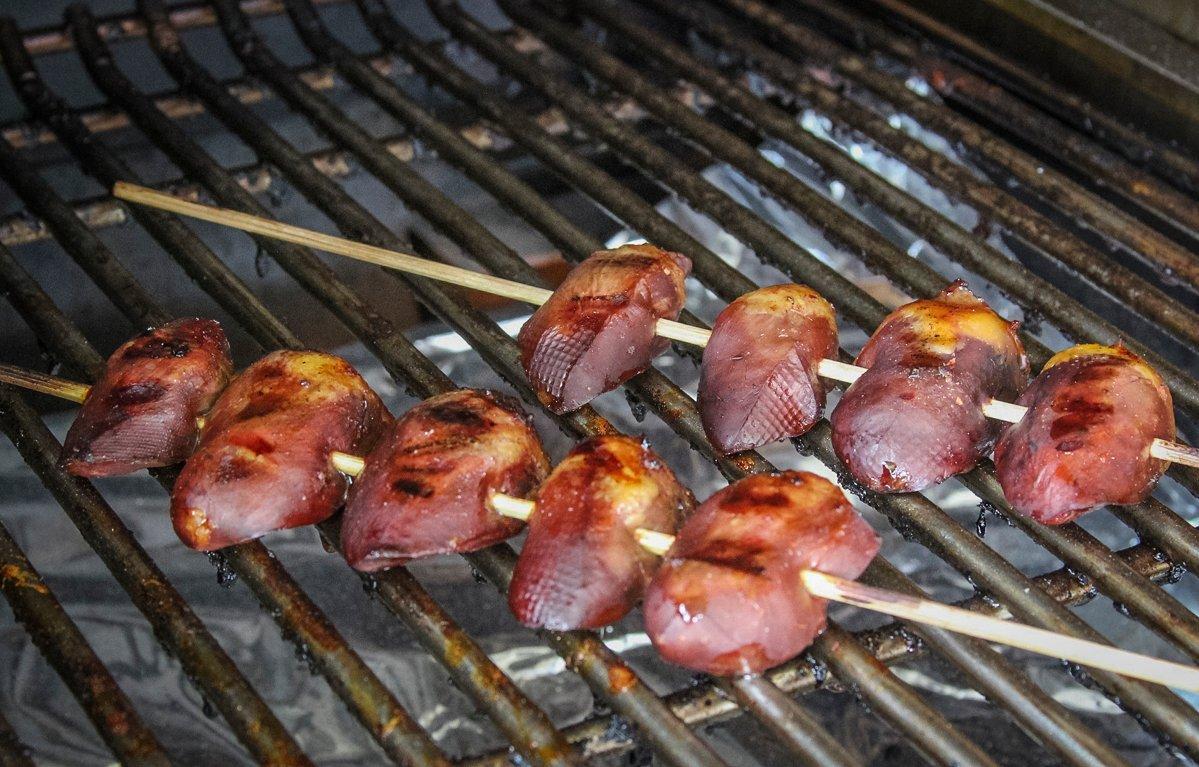 While the hearts grill, toast 10 thin slices of Italian or French bread. Slice half an avocado into thin slices.
Mix the glaze by stirring the soy sauce into the honey with a fork.
To plate, lay a slice of avocado onto a slice of toasted bread. Place a heart half onto the avocado. Once all the toast slices are filled, drizzle over the honey/soy dressing before serving.