Jamaican Jerk Squirrel Recipe
Squirrel doesn't get the respect it deserves when it comes to wild game meats. Mild, nutty, flavorful, squirrel meat can be the featured protein in any number of recipes. For this dish, we substitute squirrel for chicken in the classic Jamaican Jerk-style dish.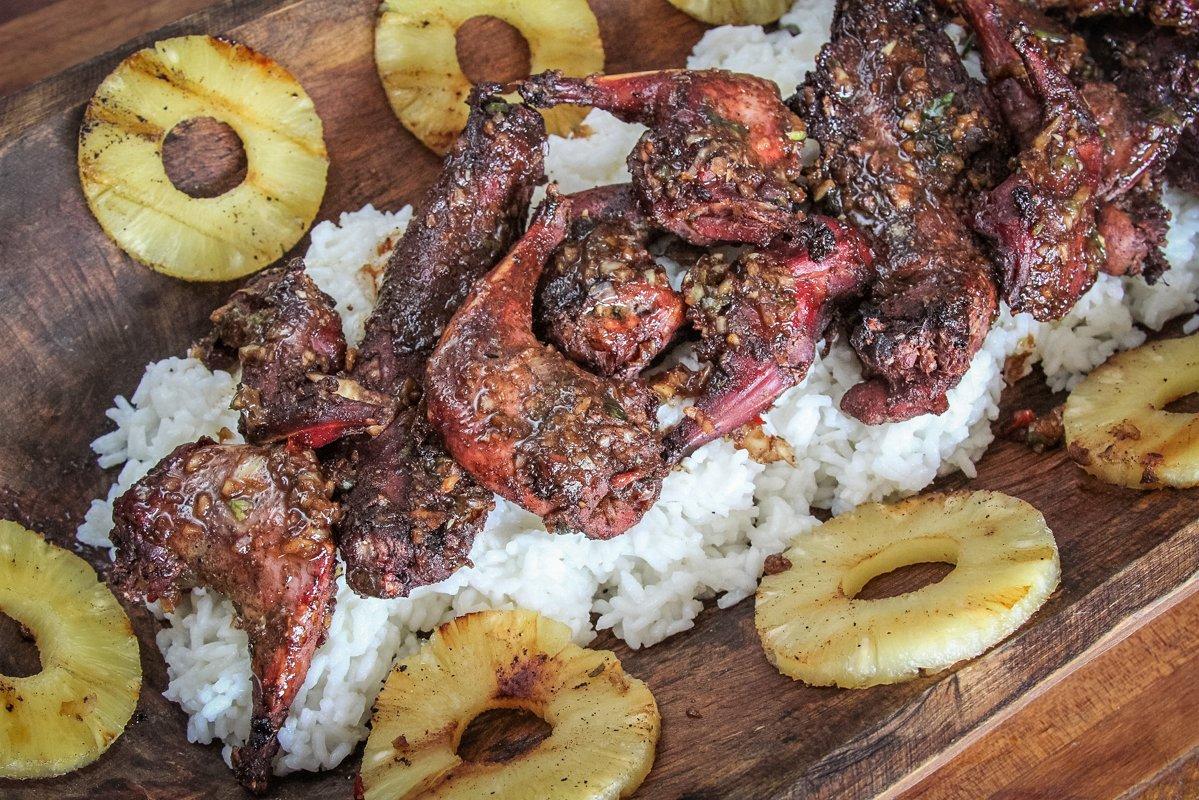 Full of spice and heat and with just a hint of sweetness, jerk rubs and marinades go great on just about any grilled meat. The classic recipe calls for Scotch Bonnet peppers, but you can cut the heat and keep all the flavor by substituting seeded and stemmed jalapenos if the Scotch Bonnets are too hot for your family's liking.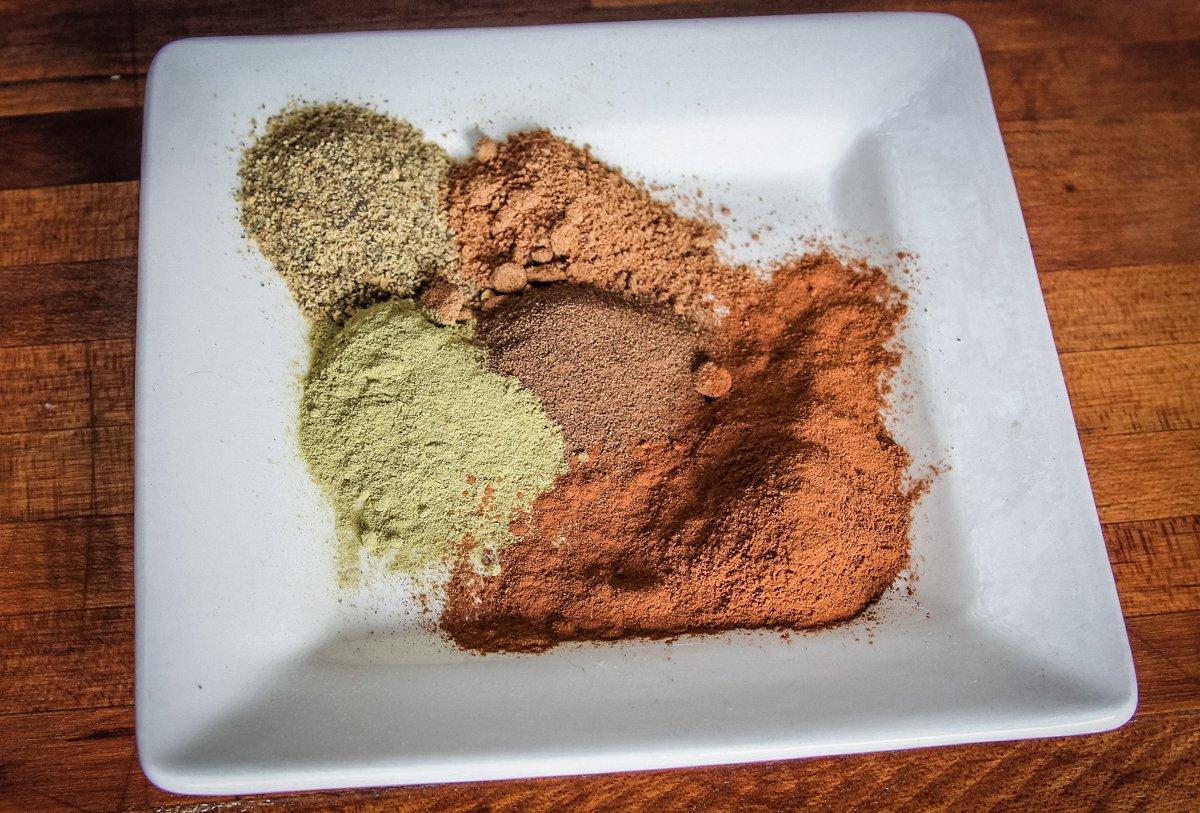 We grill the marinated squirrel on our Traeger Grill and serve it with white rice and grilled pineapple slices. The pineapple adds a bit more sweetness to the dish. Serve some sliced limes alongside the jerk squirrel so your guests can squeeze a bit of lime juice over their squirrel just before eating.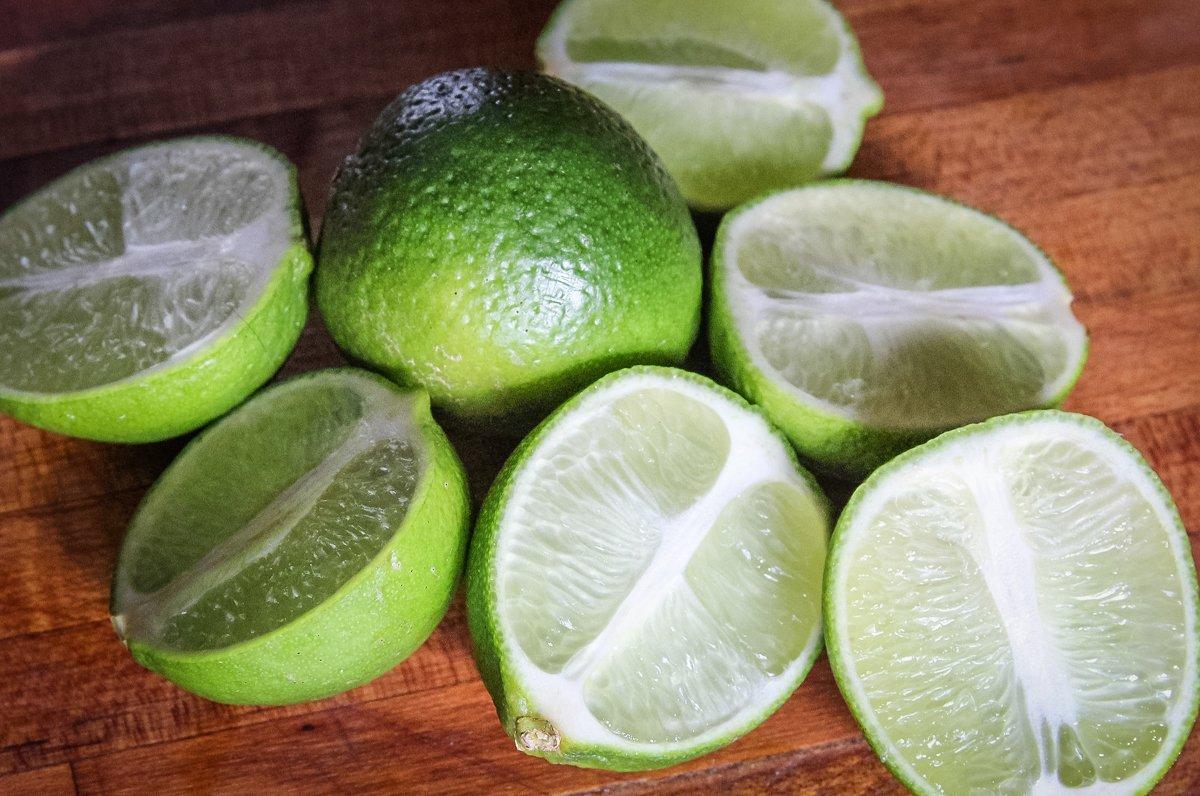 Ingredients
3-4 squirrels, skinned and quartered
1 medium onion, coarsely chopped
3 medium scallions, chopped
2 Scotch bonnet chiles, chopped, or, to lower heat levels, 2 stemmed and seeded jalapeno peppers
2 garlic cloves, minced
2 tablespoons cinnamon
1 tablespoon fresh ginger, minced
1 tablespoon five-spice powder
1 tablespoon allspice berries, coarsely ground
1 tablespoon coarsely ground pepper
1 teaspoon dried thyme, crumbled
1 teaspoon freshly grated nutmeg
1 teaspoon salt
1/2 cup soy sauce
½ cup brown sugar
½ cup water
Juice of four limes
1 tablespoon vegetable oil
Cooking Instructions
Combine all ingredients except the squirrel in a food processor and process until nearly smooth. Place the cleaned squirrel in a large zip-style plastic bag or a large bowl with lid.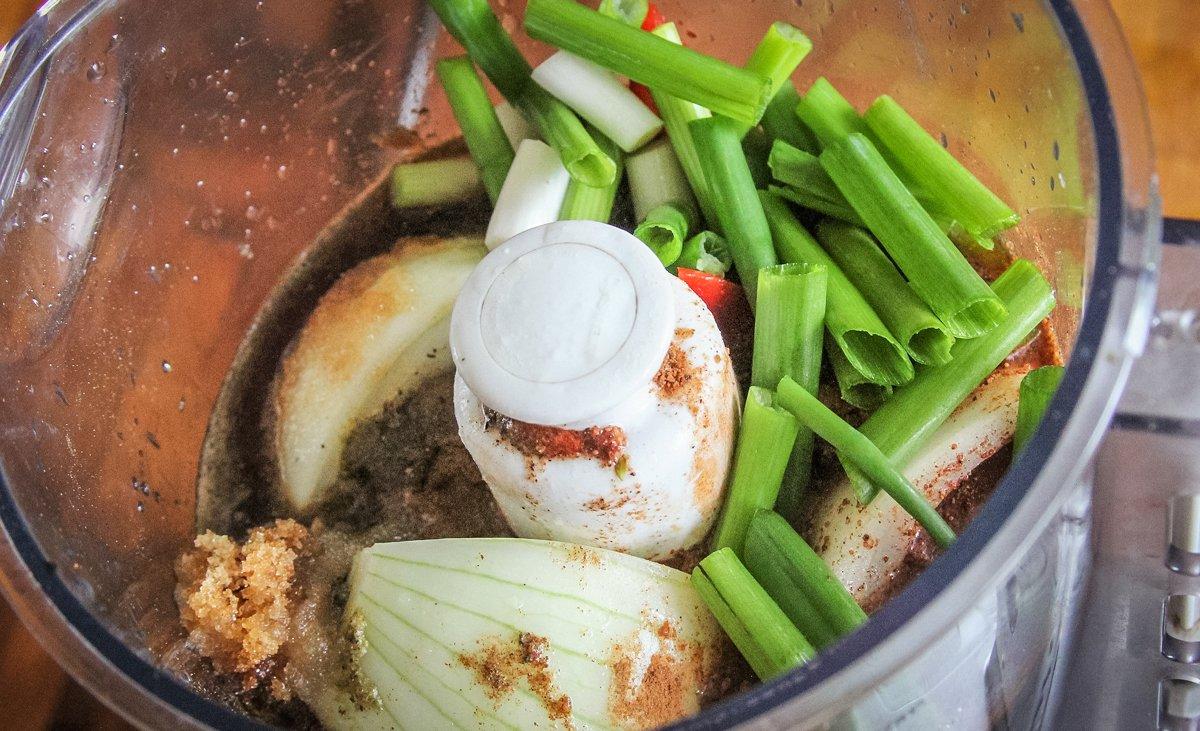 Reserve 1 cup of the processed marinade. Pour remaining marinade over squirrel and toss well to evenly coat all of the meat. Marinate the squirrel in the refrigerator for 2-4 hours.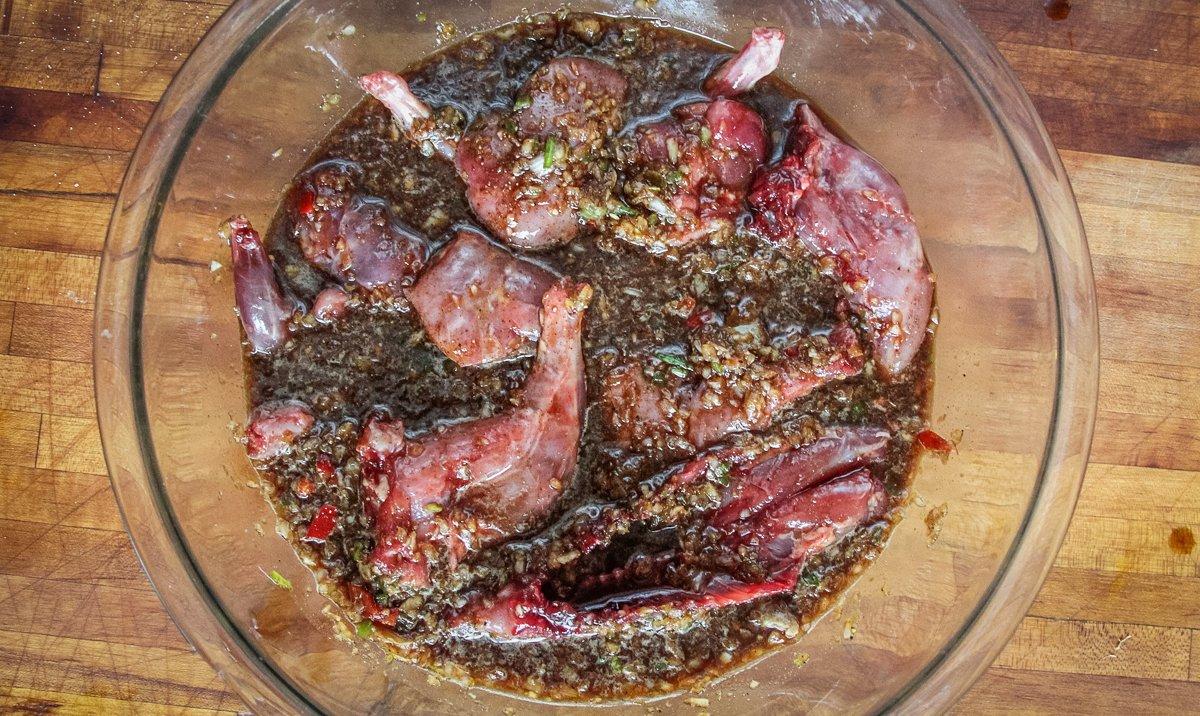 Transfer the squirrel to a medium-hot grill (we set our Traeger Grill at 350 degrees) and grill the squirrel for 30-40 minutes or until the thickest pieces are just cooked through. Brush the squirrel with reserved marinade occasionally as it grills.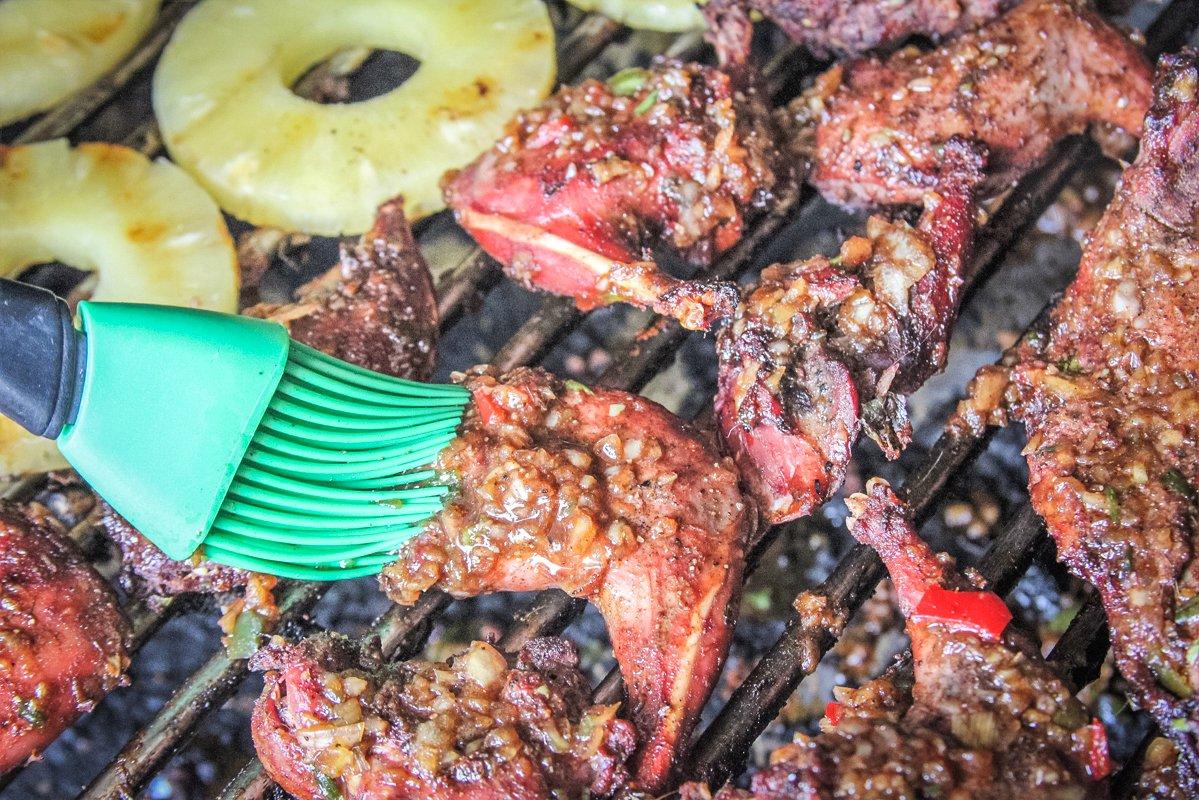 We like to serve jerk squirrel over white rice and with grilled pineapple slices to help cut the heat.