King Ranch Smoked Wild Turkey Casserole
I'm not sure if King Ranch chicken casserole really originated on the King Ranch down in Texas or not, but I know the dish has been a staple of church potlucks and picnics all over the South for years. The recipe has been featured in church cookbooks, on television, and even in magazines like Southern Living.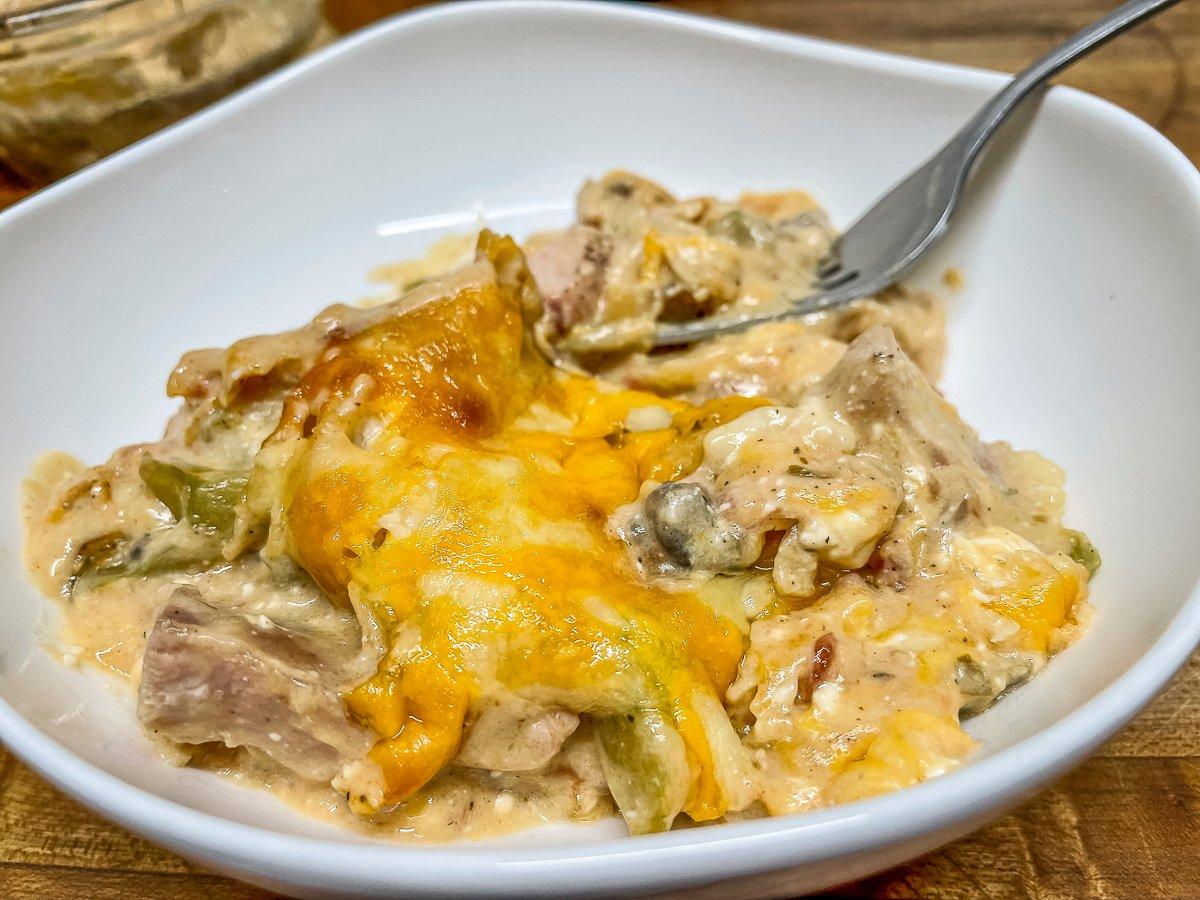 We start the dish by seasoning one side of a wild turkey breast well with salt, pepper, and a bit of garlic powder.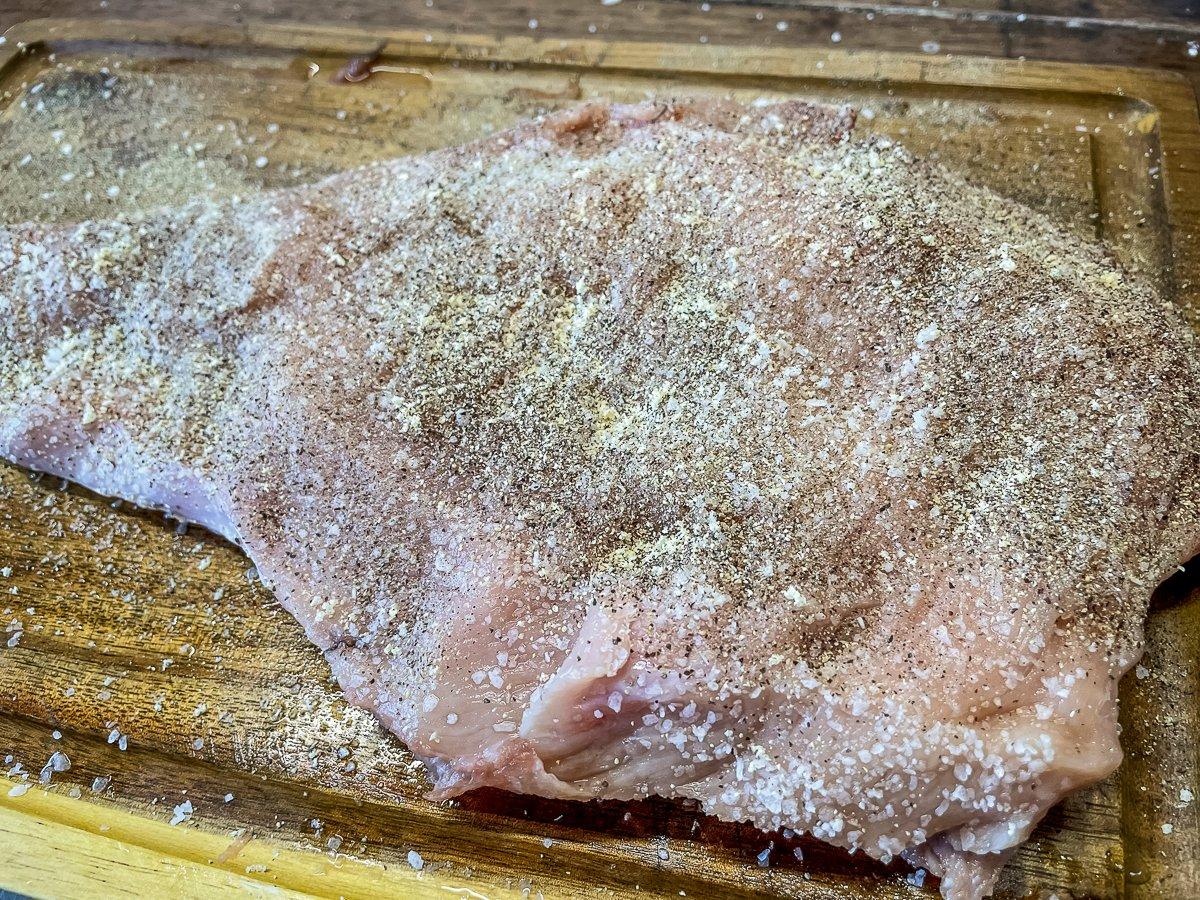 The extra step on the grill gives the finished casserole a bit of smoky flavor, and the wild turkey is way tastier than chicken.
Ingredients
1 side of a wild turkey breast, seasoned, smoked, rested, and cut into cubes
2 tablespoons vegetable oil
1 chopped green bell pepper
1 chopped onion
One 8-ounce block of cream cheese cut into pieces
1 can cream of chicken soup
1 can cream of mushroom soup
1 can Rotel diced tomato and green chilies
1 teaspoon chili powder
1 teaspoon salt
1/2 teaspoon garlic powder
1/2 teaspoon black pepper
12 corn tortillas, torn into pieces
3 cups grated cheddar cheese
Cooking Instructions
In a large skillet over medium-high heat, sauté bell pepper and onion 5 minutes or until tender. Stir in smoked turkey and next 8 ingredients. Remove from heat.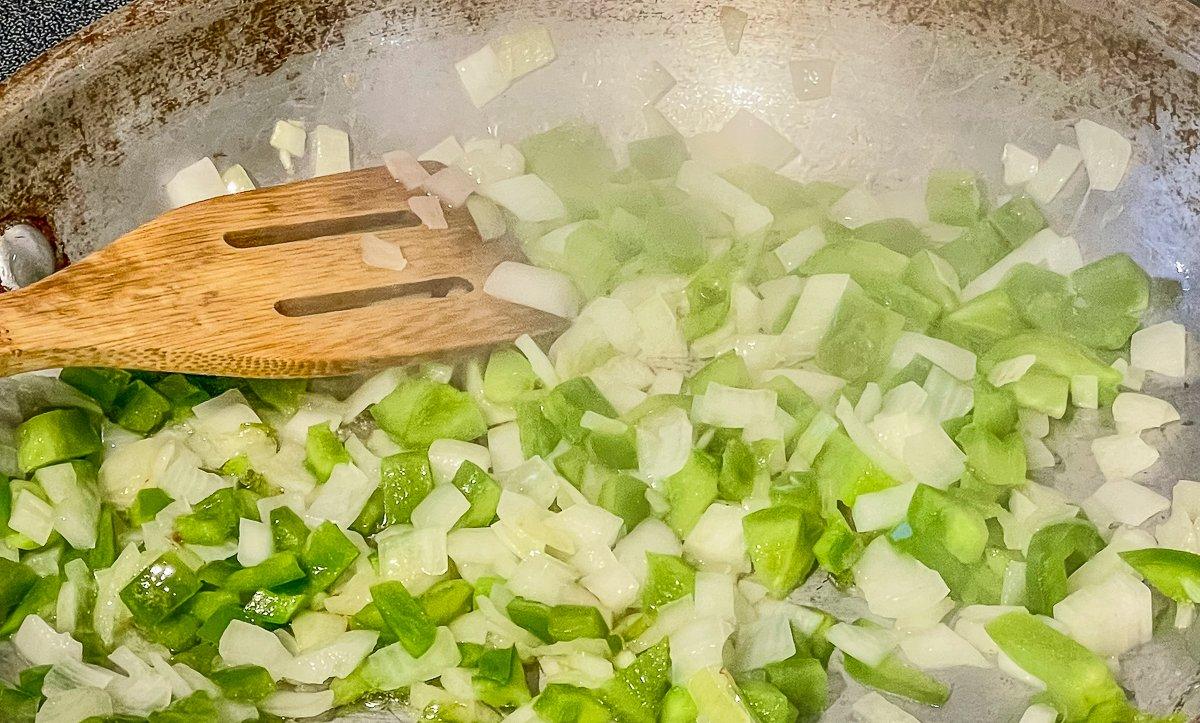 Top with one-third of turkey mixture and 2/3 cup of shredded cheese. Repeat layers twice or until pan is full. Top with remaining cheese.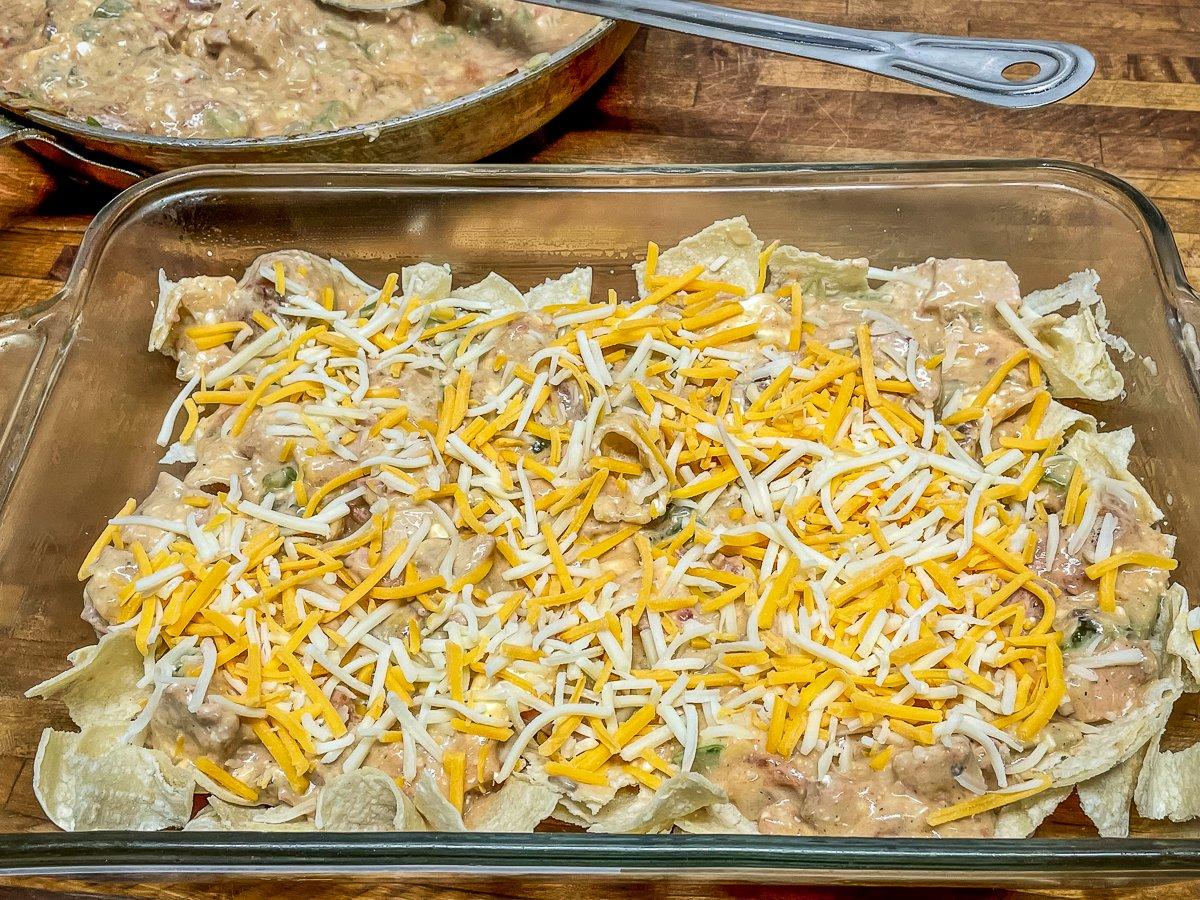 Bake at 350 degrees for 30 to 35 minutes.