Korean Barbecue Marinated Venison
Korean BBQ is traditionally salty, a little sweet, a little spicy, and extremely flavorful. Those same characteristics work just as well with venison. I prefer backstrap or inside loins, and I leave them whole or at least in large sections.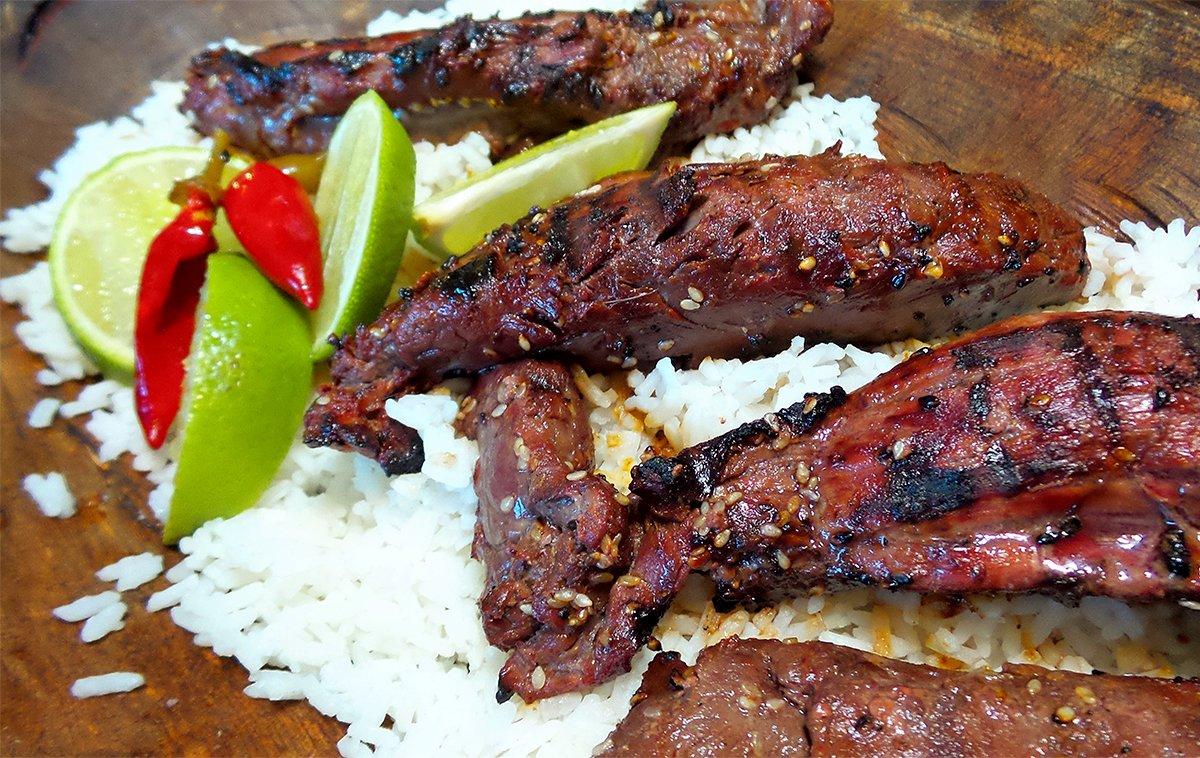 To complement the sweetness of the ginger ale, we use soy sauce for a salty savory accent, roasted sesame seeds, garlic, lime juice to brighten everything up and a few other seasonings. Marinade the meat at least four hours and up to overnight.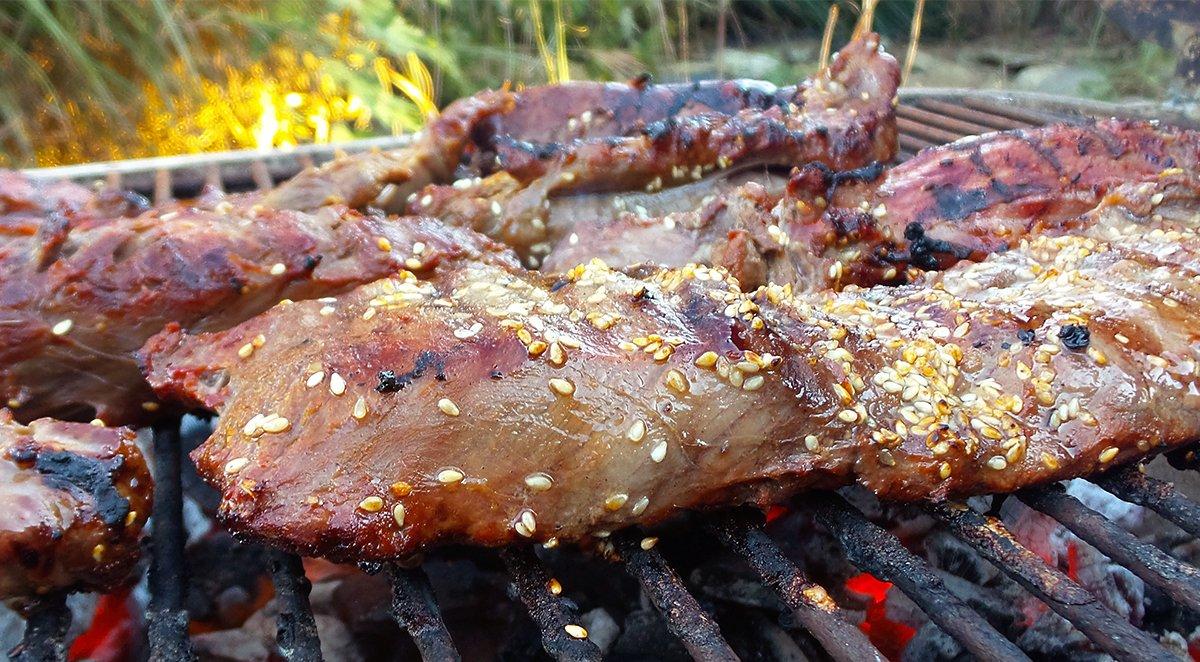 Grill the meat over a hot bed of coals or medium-high on a gasser. Serve it over rice and add a slice of lime and a chili pepper or two to the plate.
Ingredients
2.5 pounds venison backstrap or inside loin
Marinade
1 cup ginger ale
1 cup soy sauce
2 tablespoons sesame seeds, lightly toasted
2 tablespoons brown sugar
2 tablespoons rice wine vinegar
1 tablespoon sesame oil
2 cloves of garlic, minced
1 tablespoon Chef of the Future Honey-Garlic Bourbon Seasoning
1 chili pepper, diced (or ½ teaspoon crushed red pepper) (optional)
Additional sliced limes and chili peppers for garnish
White rice prepared according to package directions
Cooking Instructions
Toast the sesame seeds over medium-high heat in a dry pan. When they are nutty brown and you can smell their toasty flavor, they are done. Remove from heat. Mix all marinade ingredients including the toasted sesame seeds.
Place the venison in a deep dish or one gallon zip-style bag and pour over the marinade. Refrigerate for at least four hours and up to overnight.
Grill the venison to desired doneness, about 10 to 12 minutes total for medium-rare, depending on thickness.
Serve the grilled venison over white rice. Add a chili pepper and a slice of lime to each plate for garnish. Squeeze the lime over the dish just before eating.