Mexican Style Venison Bacon Explosion
The bacon explosion, known affectionately in barbecue circles as a bacon fatty, has been popular for years now. Think of them as a stuffed and bacon-wrapped meatloaf. I like to do mine on a smoker, but a grill with hot and cool zones will work as well.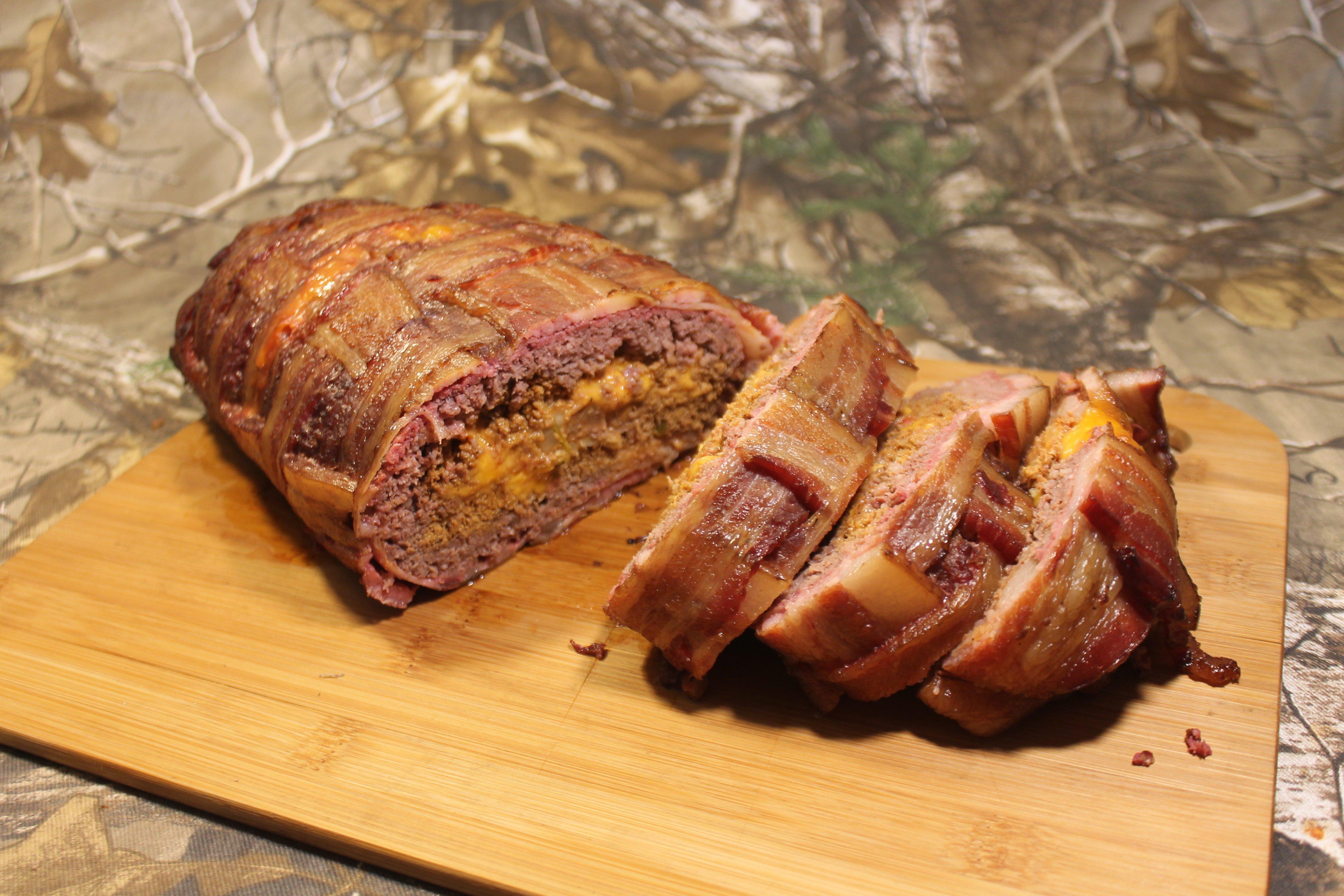 Onto the bacon goes a layer of ground meat, in this case, venison from a whitetail buck, and a layer of wild pork chorizo sausage. From there, the toppings are up to you. For this one, we used refried beans, sharp cheddar cheese, onions, salsa and sliced jalapenos. Add whatever you like on a taco.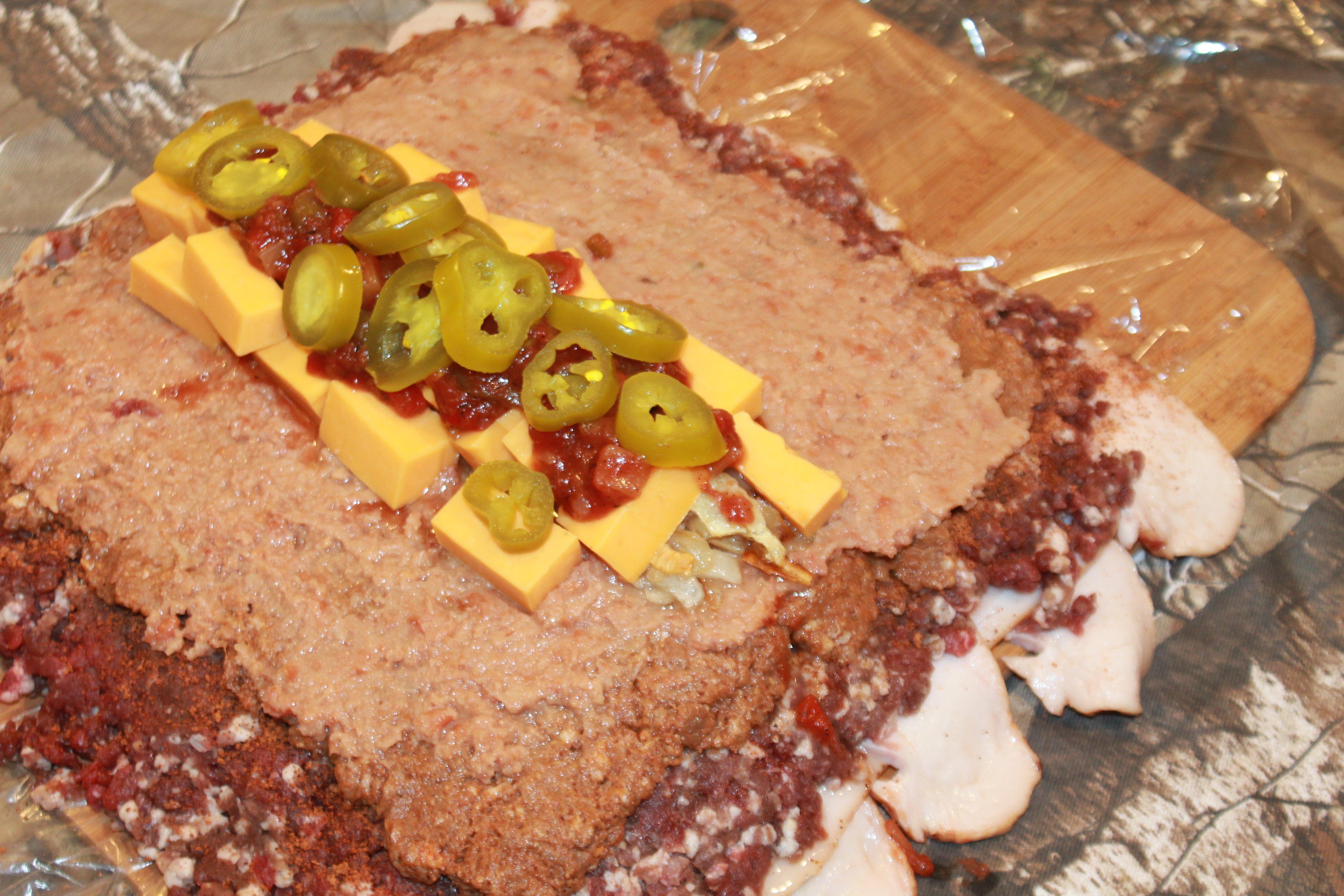 The bacon explosion doesn't have to be Mexican style. Mushrooms and swiss cheese work well, as does barbecue and cheddar. Explosions made of ground venison, bulk Italian sausage and traditional pizza toppings are favorites with our kids. Having a party? Make up several varieties and let your guests choose their favorites.
A few tips picked up over countless bacon explosions. Keep your ingredients cold and lay out a sheet of plastic wrap or wax paper to build your explosion on. As you begin to roll the loaf, the plastic layer makes it easier to keep everything tight until it is nice and round. Simply peel the plastic away before you stick the loaf on the smoker.
Ingredients
1 pound of bacon. It doesn't have to be thick, but it should be high quality so that it can hold together during the weaving and wrapping process.
1.5 pounds of ground venison. I like to add a bit of beef or pork fat to the grind to help it hold together as it cooks
1 pound bulk chorizo sausage
8 ounces of sharp cheddar cheese
1 tablespoon southwestern or taco seasoning
1 cup refried beans
1 yellow onion, diced and lightly sauted
1 small jar of sliced jalapeno peppers
A jar of your favorite salsa
Cooking Instructions
Begin by weaving the bacon, basket style, into a sheet. Press the ground venison into a ½ layer over the bacon, much larger and you will need to add an additional bacon weave to cover the entire roll. Season the meat well with southwestern or taco seasoning. Next, spread the chorizo over the ground venison, then spread a thin layer of refried beans over the meat.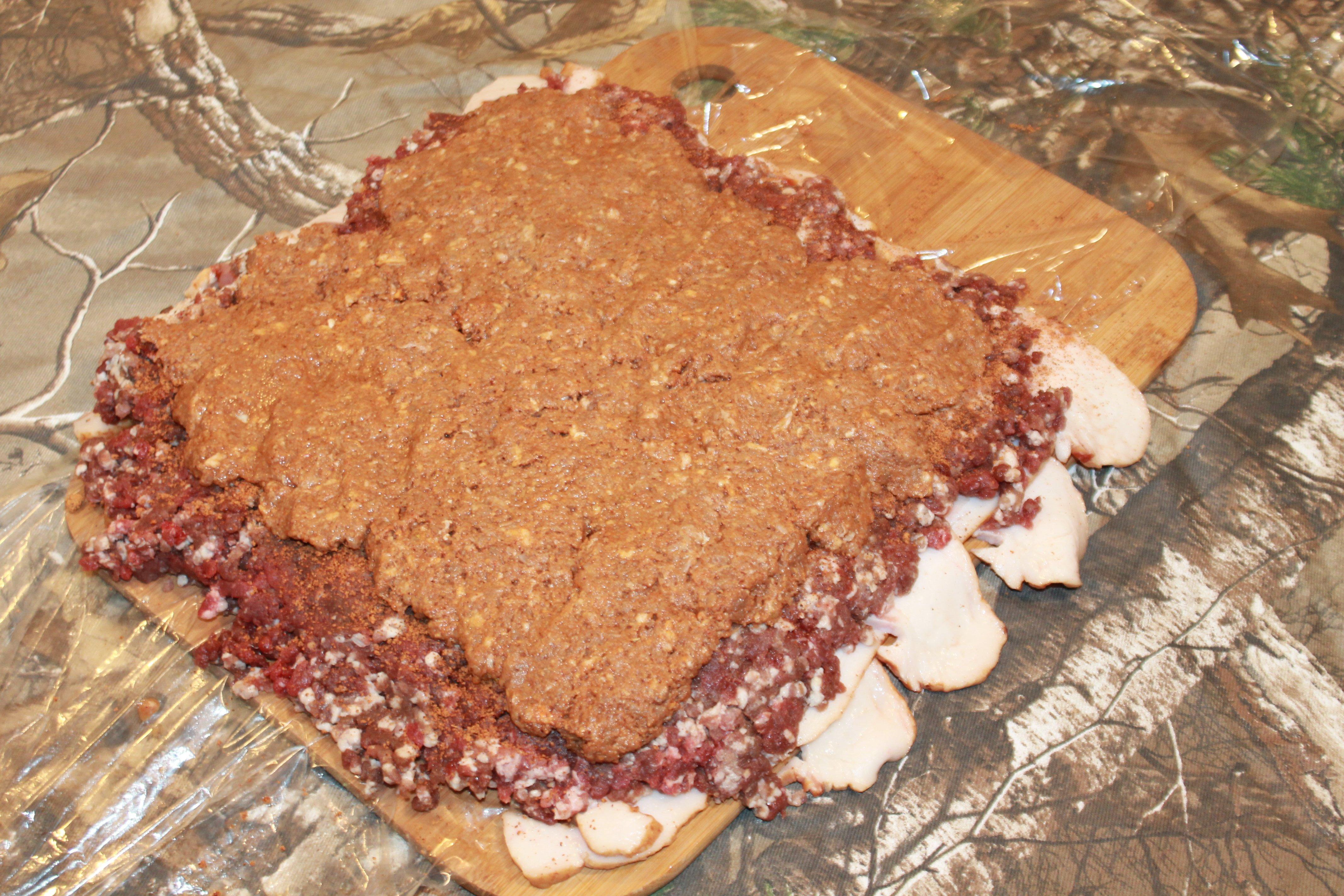 Finally, layer the rest of the ingredients down the center of the meat mixture. .Lift one edge of the plastic and roll the meat toward the center into a tight bundle. Lay the Explosion on the smoker or grill rack, seam side down. Cook to an internal temperature of 150 degrees at the center of the roll, about 3 to 4 hours on a 250- degree smoker, about half that on a grill.