Mother's Day Venison Backstrap Steak Tips With Red Wine Mushroom Sauce
This year, we'll be celebrating Mother's Day with one of my wife's favorite wild game meals. And we'll make it from the backstrap of a buck she shot on our family farm last fall. These tender backstrap bites get pan-seared then simmered in a flavorful sauce made with red wine and mushrooms.
Even if the mom in your life has tried venison before and didn't care for it, this recipe might change her mind. Unlike some of the tougher cuts, the backstrap is melt-in-your-mouth tender when cooked like this. We like to serve it with rice or pasta and a green vegetable like asparagus or sautéed green beans.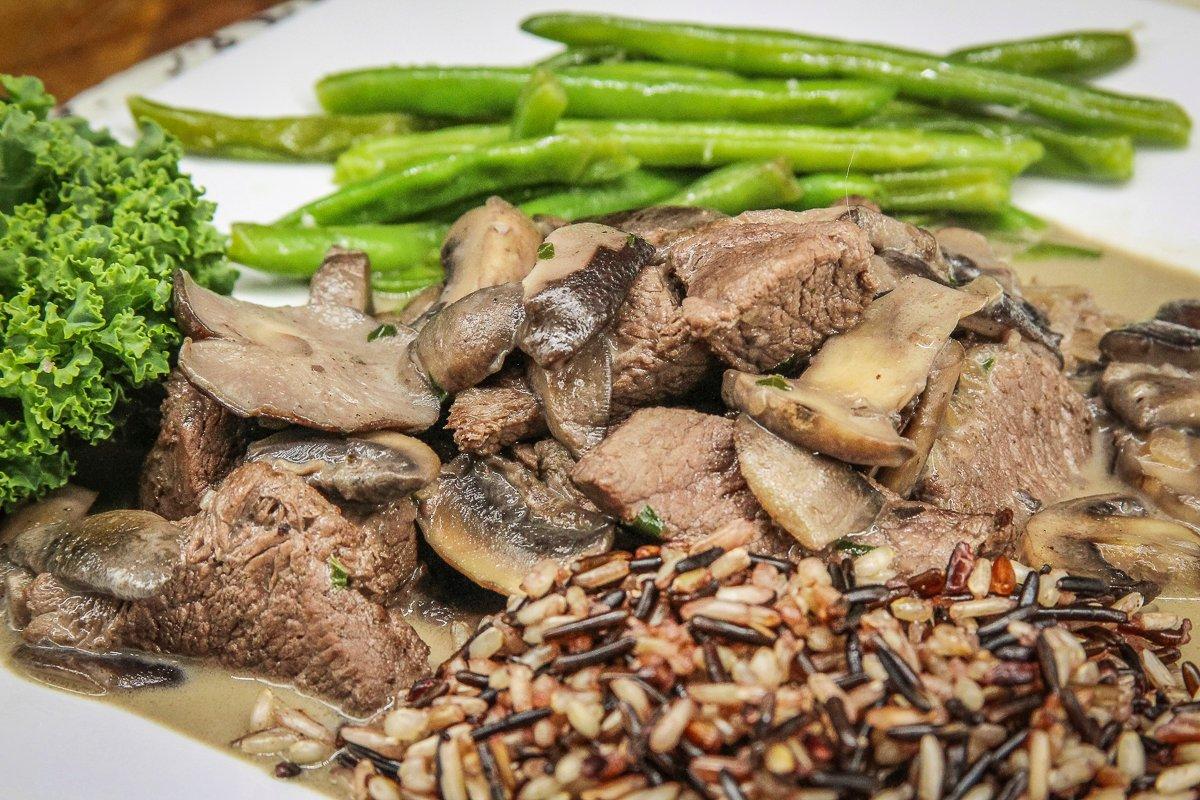 Use your choice of mushrooms. We've gone with morels, chanterelles, and even standard button mushrooms from the grocery with great results, or a mixture of wild and farm-raised mushroom varieties. I like a full-bodied, oaky cabernet sauvignon for the sauce. Use a good one and serve the rest of it with dinner, if desired. If the moms in your life are like the moms in ours, a nice glass of wine always seems to help with all they deal with on a daily basis.
Ingredients
2 pounds venison backstrap, cut into 1-inch cubes
Salt and pepper to taste
2 tablespoons olive oil
Sauce:
4 tablespoons unsalted butter, divided
2 shallots, minced
1 1/2 pounds mushrooms, sliced
3/4 cup cabernet sauvignon
2 or 3 sprigs fresh thyme
1/3 cup beef broth
1/2 cup heavy cream
2 tablespoons fresh flat-leaf parsley, finely chopped
Salt and pepper to taste
Cooking Instructions
Start by heating the olive oil in a large skillet over medium-high heat. Season the backstrap well with salt and pepper. Brown the meat in the skillet in batches, taking care not to overcrowd the pan. You want the venison golden brown on the surface but not overdone, so 3 to 4 minutes per batch, turning often, should be about right. Move the browned venison to a warm platter and loosely tent with foil while you continue cooking the remaining backstrap.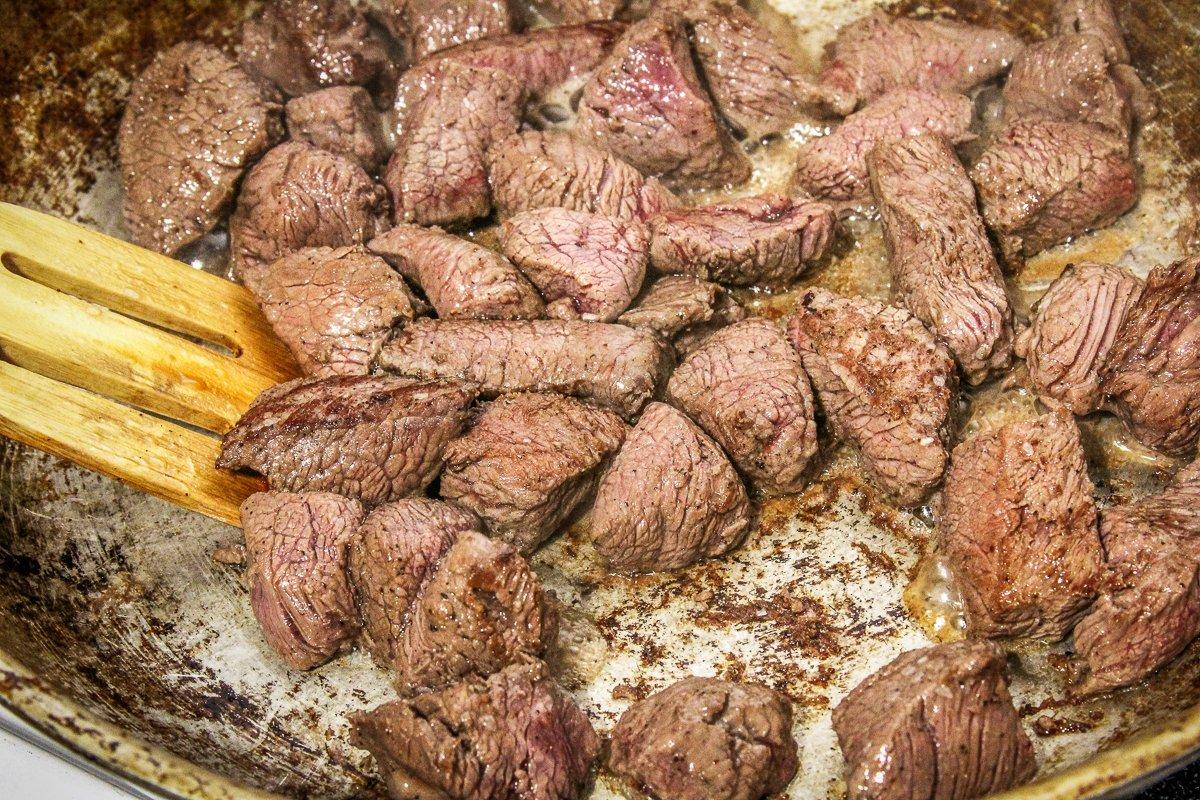 Once all the backstrap is done, reduce the heat to medium. Add 1 tablespoon of the unsalted butter. Once the butter has melted and started to lightly brown, add the diced shallots. Cook until soft and translucent, about 2 to 3 minutes. Add another tablespoon of butter, then the mushrooms. Season with salt and pepper and cook for 5 to 7 minutes or until the mushrooms are soft and cooked through.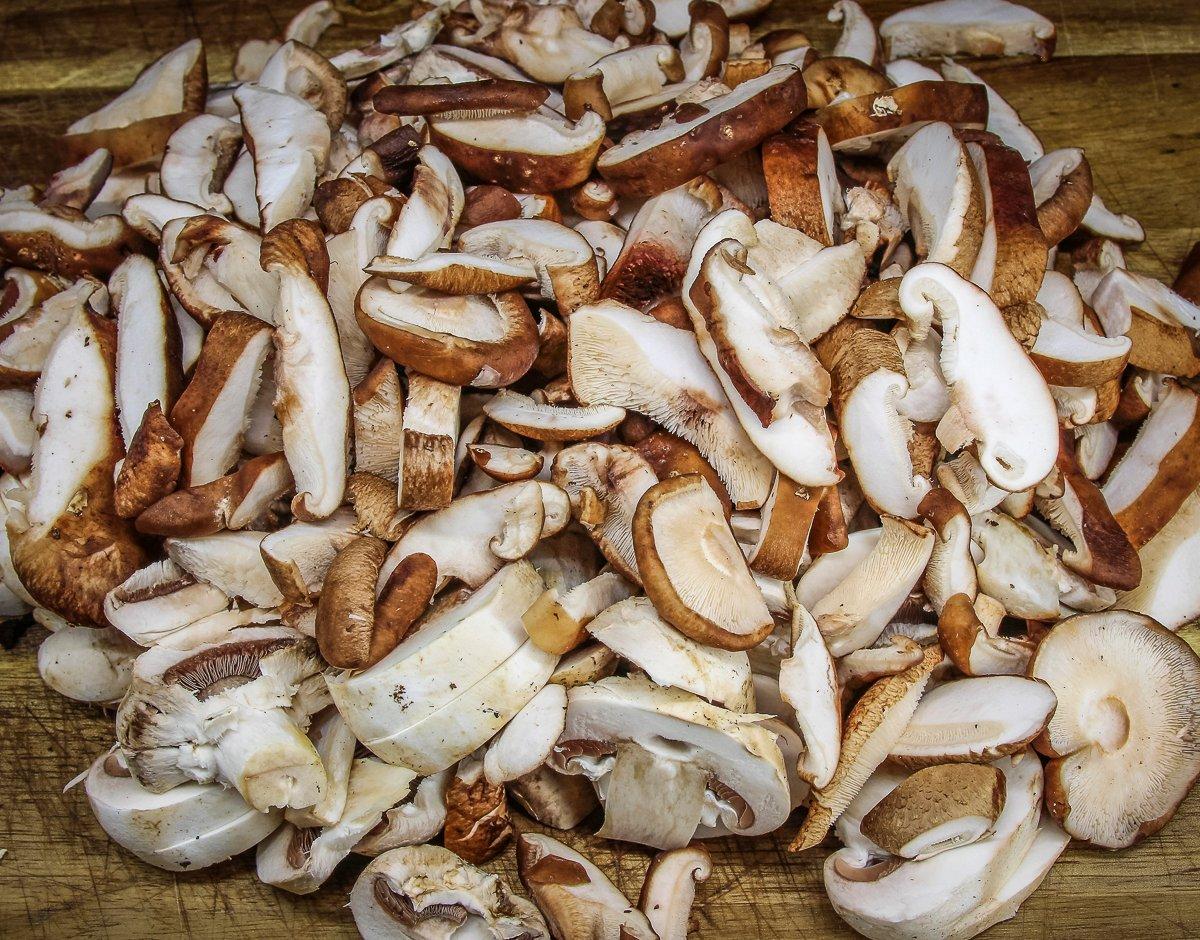 Add the red wine and scrape the pan to remove any cooked-on bits. Add the fresh thyme. Bring the mixture to a light boil and cook until the liquid is reduced by about half. Add the beef stock and bring to a boil again.
Remove the pan from the heat and stir in the heavy cream and chopped parsley, then add the remaining 2 tablespoons of butter, one at a time, and stir gently to blend it into the sauce as it melts.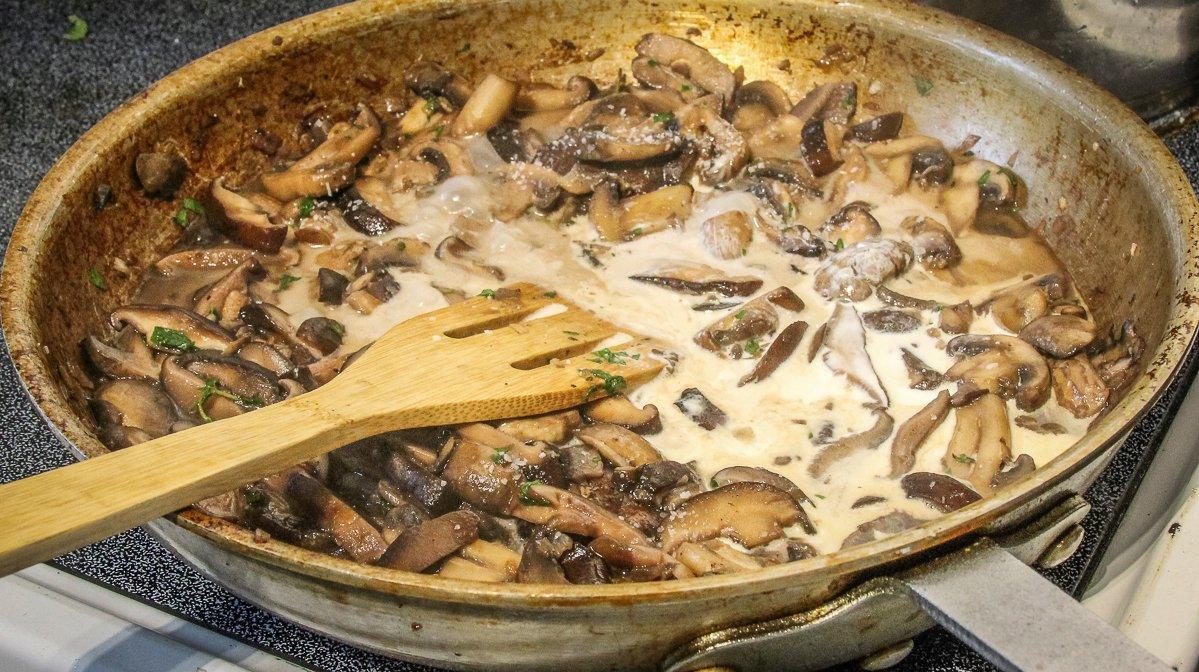 Return the backstrap to the skillet and toss the meat to coat with sauce. Serve with rice or pasta and vegetables.