Mushroom and Country Ham Quiche
When you grow your own mushrooms or forage for wild specimens on a regular basis, you often find yourself in need of new mushroom recipes.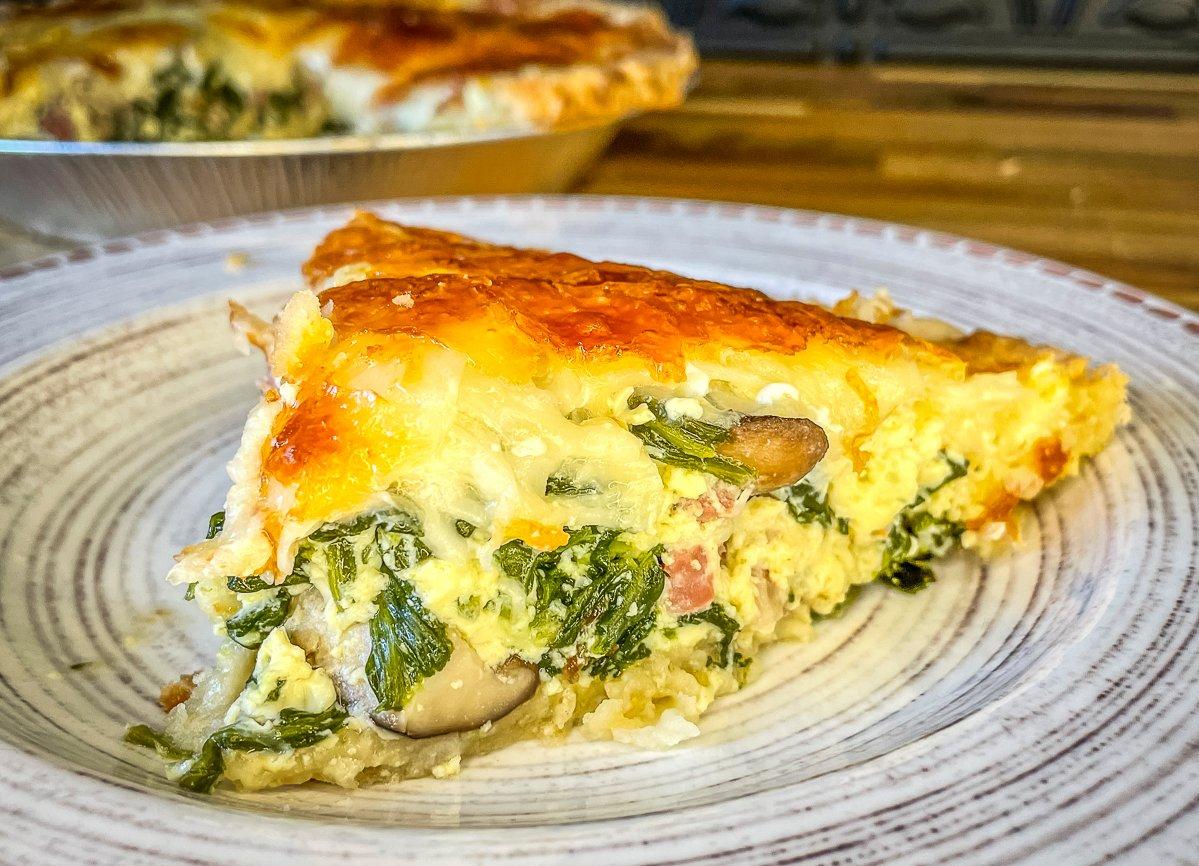 We used a blend of homegrown shiitake and oyster mushrooms for this one, but any edible mushroom you have on hand will work well.

Ingredients
2 frozen deep pie crusts, 9-inch
2 tablespoons butter
2 cups mushrooms, sliced (I used a mixture of oyster and shiitake that we grew)
5 cups fresh spinach
8 large eggs
1 teaspoon salt
2 cups milk
2 cups shredded Swiss cheese
12 ounces diced country ham
Cooking Instructions
Start by baking the empty pie shells in a 325 degree oven for 10 minutes. While the crusts bake, heat the butter in a large skillet. Remove the pie crusts from the oven after 10 minutes and allow to cool. Slice the mushrooms.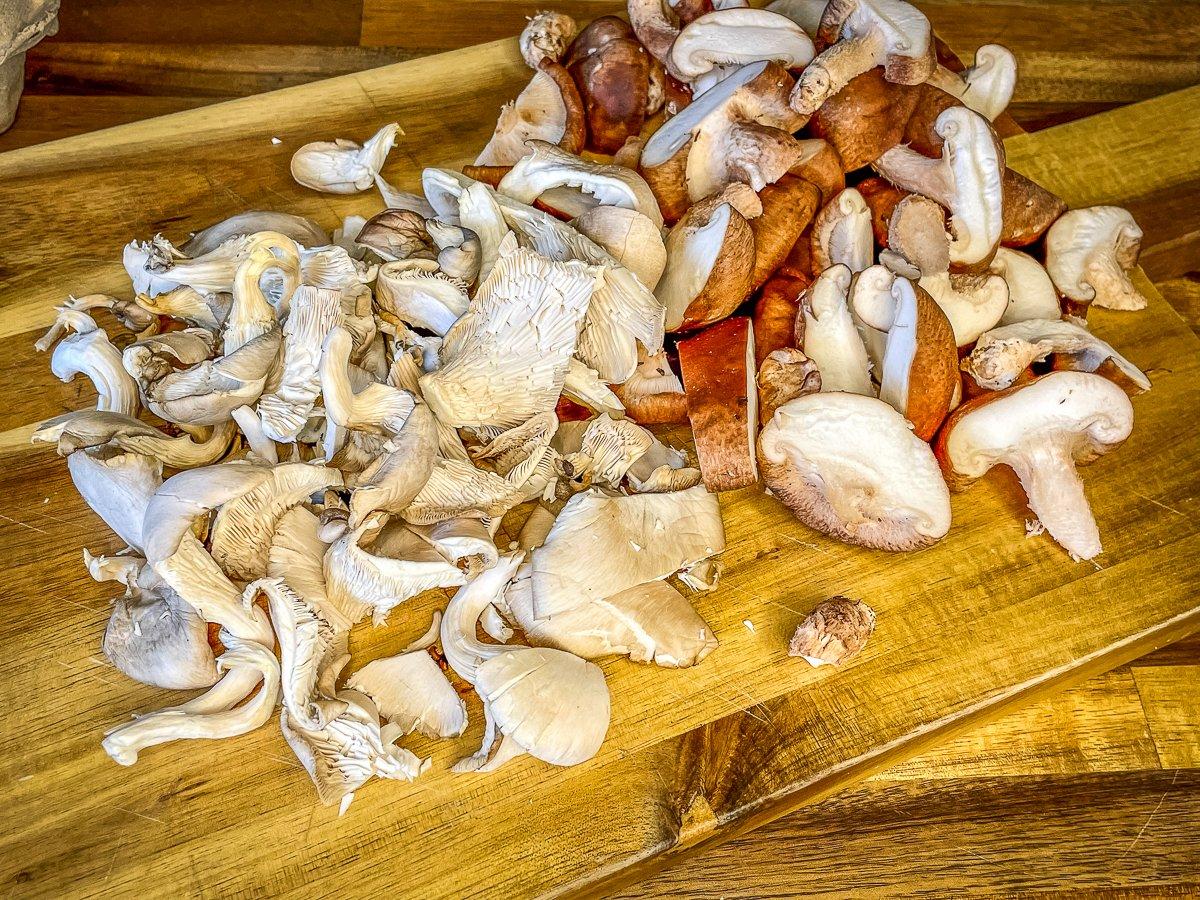 Add the mushrooms to the melted butter in the skillet and and cook for 8-10 minutes or until the mushrooms start to soften. Add ham. Add the spinach. Cook, stirring frequently, until the spinach wilts. Remove the pan from the heat.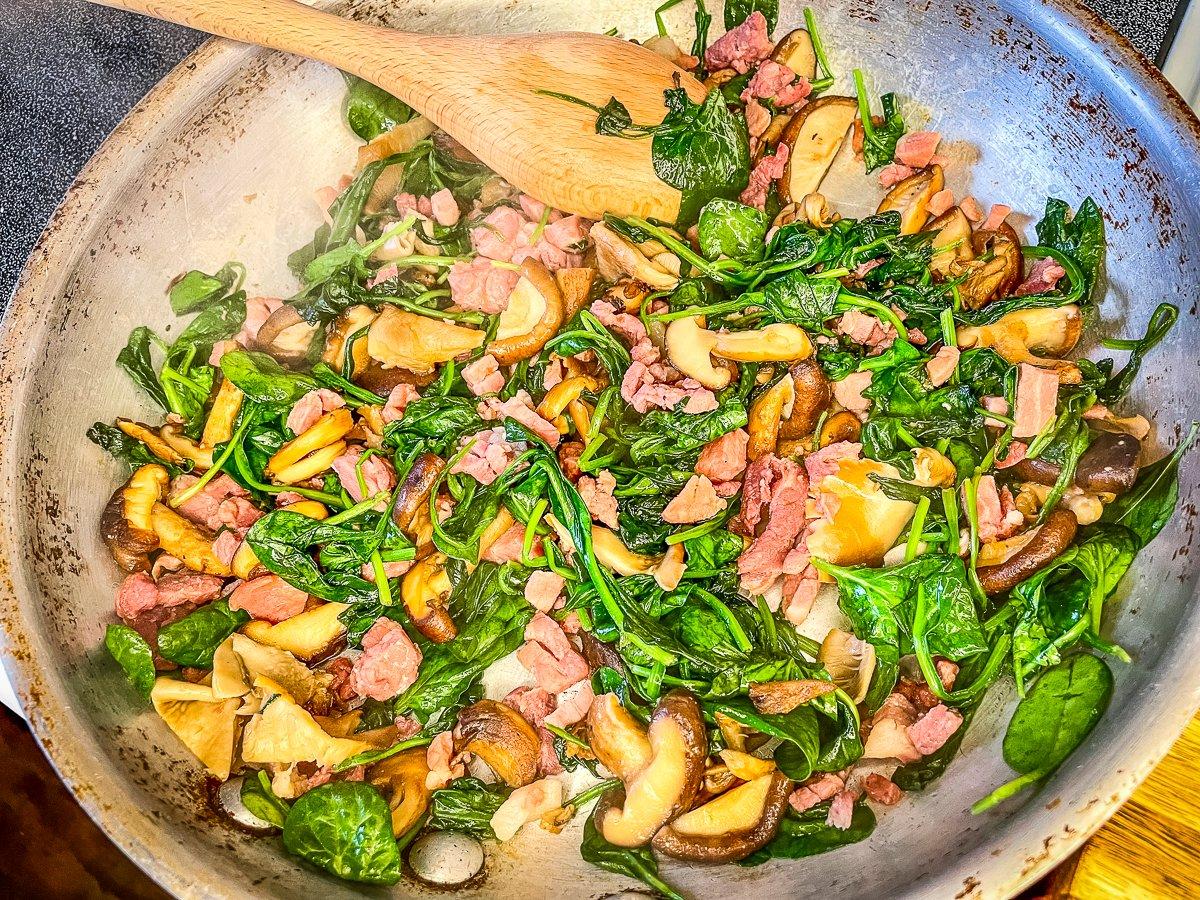 Split the cooled mushroom, spinach, and ham mixture between the two pie crusts.