Mushroom and Spinach Stuffed Grilled Wild Turkey Breast
It's cold outside my house right now. The trees in my yard have a heavy coating of ice that is making them droop to the ground. But turkey season is just around the corner. I can feel it. With the season comes wild turkey dishes, and this turkey breast stuffed with mushrooms and spinach is a good one.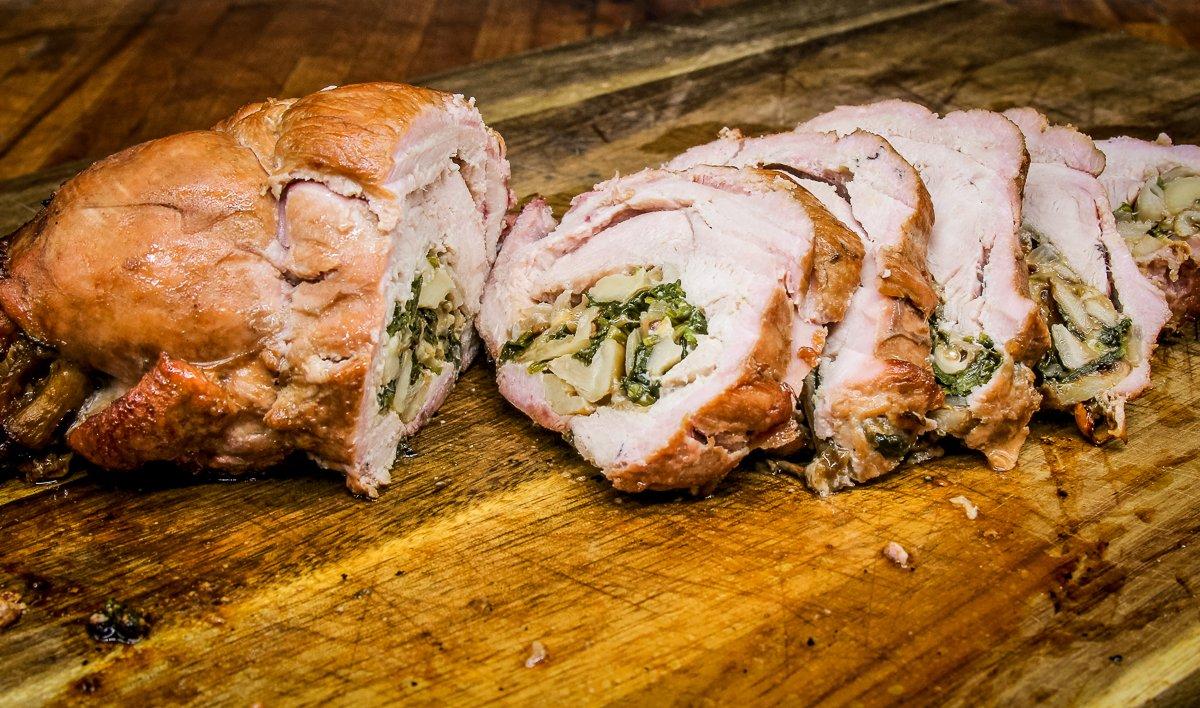 Once you have the breast opened up flat, pound it with a meat mallet to an even thickness. From there, just lay your stuffing down the center and roll the breast back up. Tie it with butcher's twine, and you are ready to cook.
Ingredients
1 side of a wild turkey breast
Salt and pepper to taste
Butcher's twine
Baste
4 tablespoons butter, melted
2 tablespoons Worcestershire sauce
1 tablespoon honey
1 tablespoon soy sauce
Stuffing
3 tablespoons butter
1 tablespoon olive oil
2 cloves garlic, minced
2 shallots, diced
6 ounces oyster mushrooms, sliced
2 cups fresh spinach, chopped
1 teaspoon salt
1/2 teaspoon black pepper
1/2 cup white wine
3/4 cup grated Parmesan
Cooking Instructions
Start by trimming your turkey breast so that it is an open sheet. Pound the breast with a meat mallet to an even thickness, then season with salt and pepper. Chop the oyster mushrooms.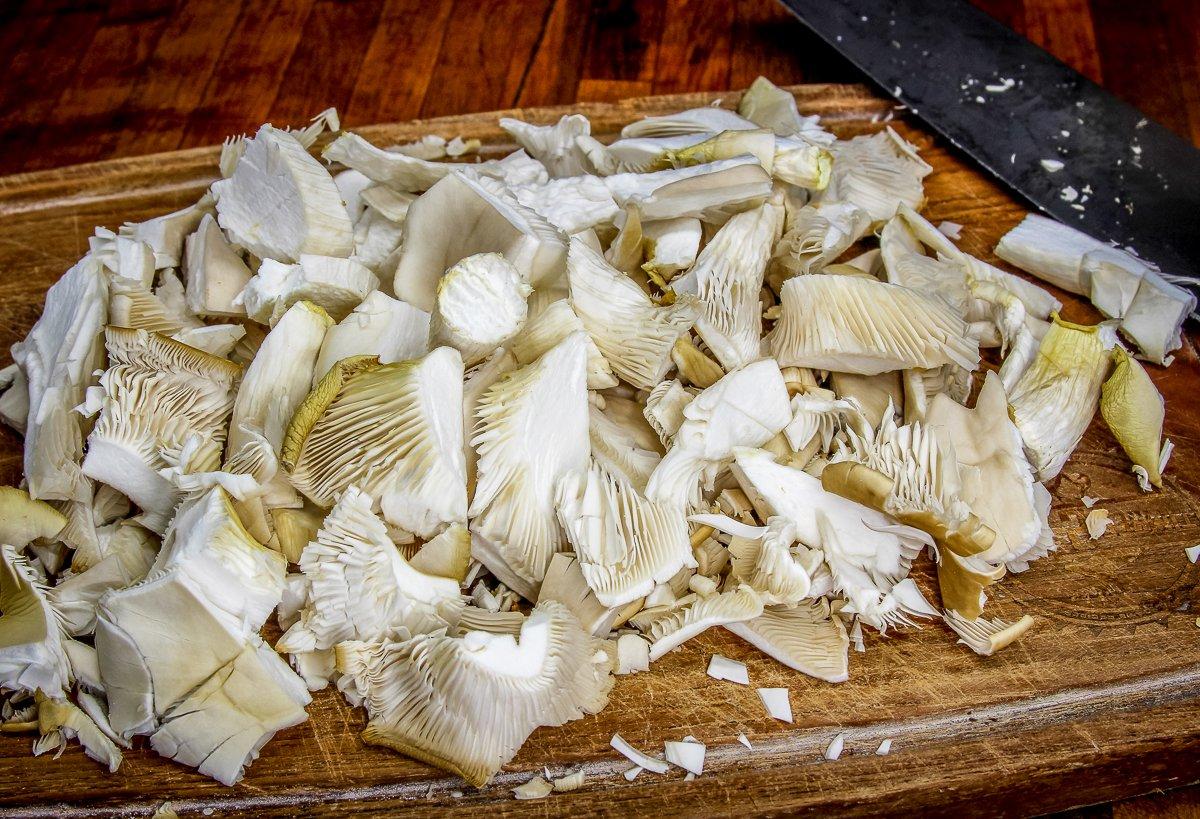 Place a row of the stuffing mixture down one side of the flattened turkey breast. Roll the turkey around the stuffing, then secure with butcher's twine.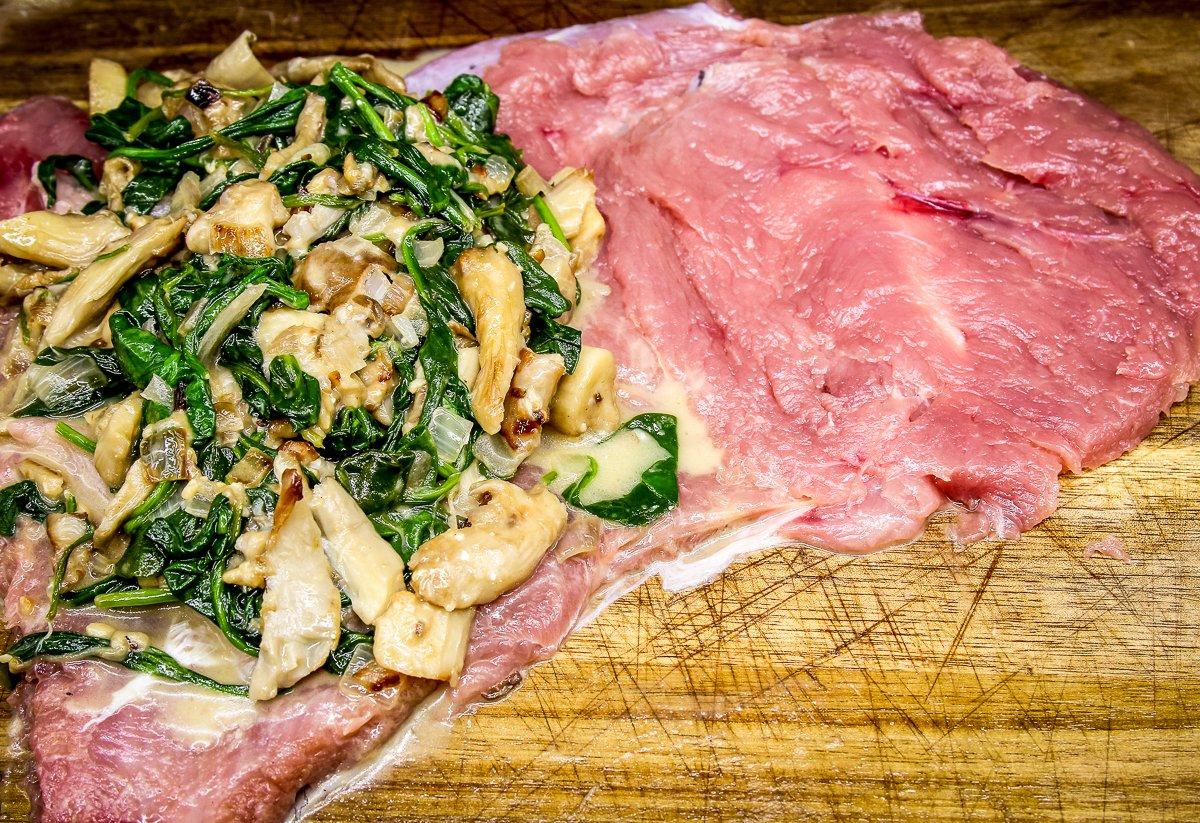 Grill for 45 to 60 minutes, depending on thickness of the roll. Shoot for an internal temperature of 155 to 160 degrees. The temperature will rise another 5 degrees or so as the meat rests.
After resting for 10-15 minutes, remove the butcher's twine and slice the turkey into medallions for serving.