Mushroom and Swiss Wild Turkey Pot Pie
Mushrooms and Swiss cheese are a classic pair. This recipe combines the two with wild turkey, white or dark meat, bacon and onions -- all under a buttery, flaky puff pastry top.
Make it an easy meal on a cold winter night by starting the turkey in a crock pot full of chicken stock before you leave for work in the morning. When you get home that evening, the turkey is ready and the rest of the recipe is a snap.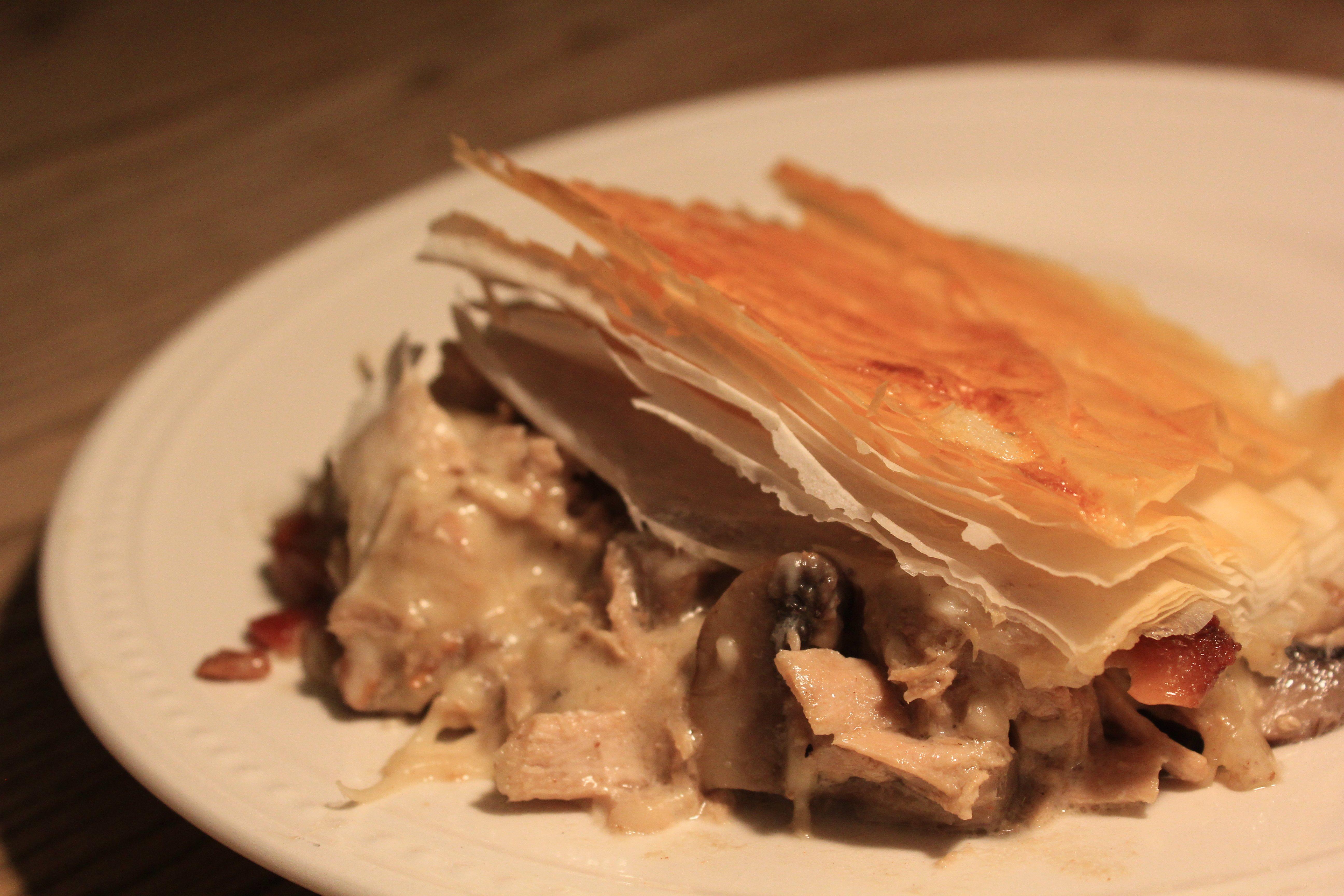 Ingredients
One half of a wild turkey breast, or two pairs of legs and thighs
4 cups of chicken stock
8 oz. bacon, chopped
1 ½ pounds of your favorite mushroom, sliced
2 onions, sliced
12 oz. shredded Swiss cheese
8 oz. dry white wine
8oz. heavy cream
Salt
1 teaspoon thyme
½ teaspoon rosemary
½ teaspoon white pepper
4 tablespoons butter, divided
2 tablespoons flour
8 oz. phyllo pastry sheets (available in the frozen foods section of your local grocer)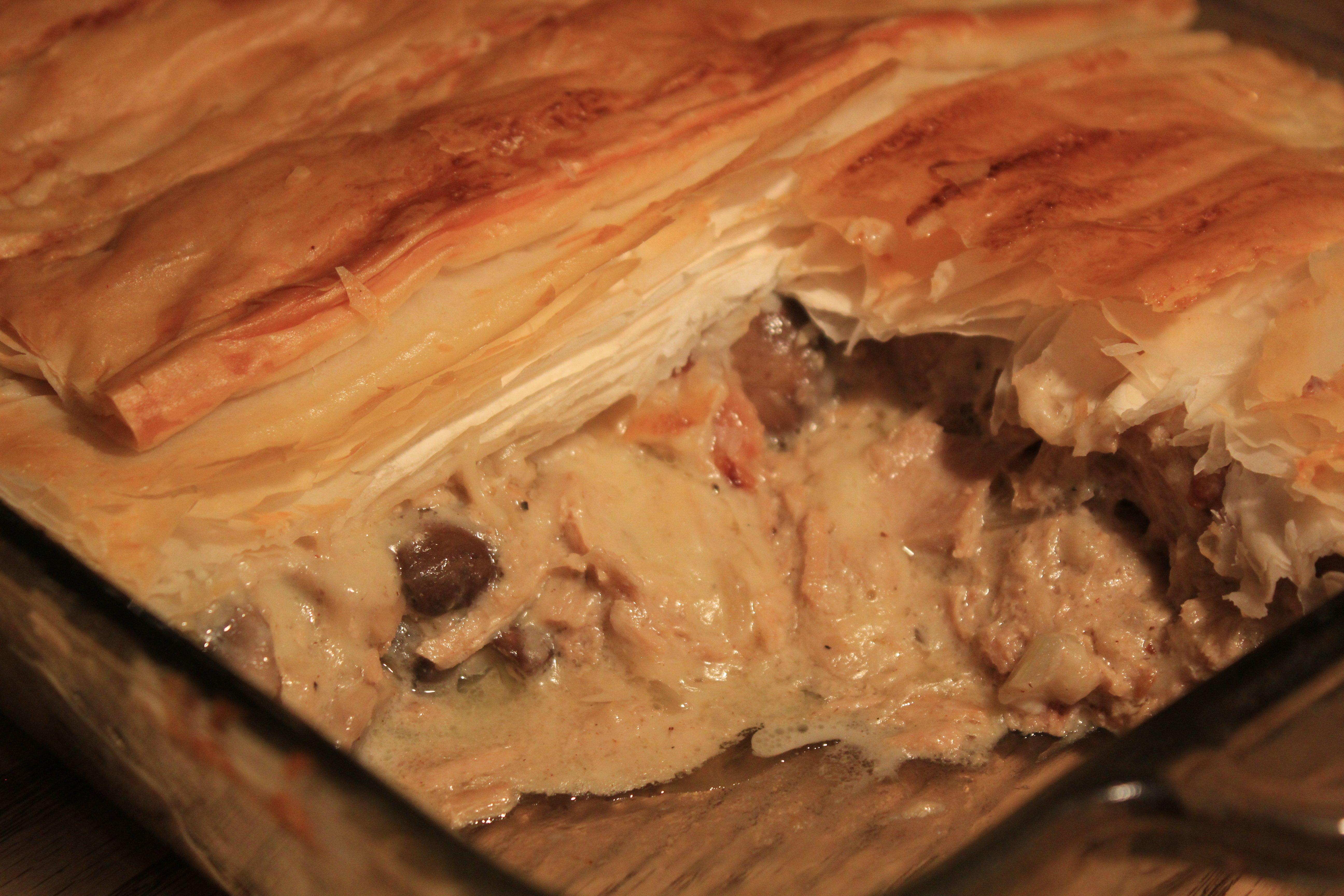 Cooking Instructions
Begin by simmering the turkey in chicken stock, either in a stock pot or a crock pot, until tender. If using legs and thighs, pull the meat from the bone. If using turkey breast, slice and pull the meat into small pieces. Set turkey meat aside.
In large nonstick pan, brown bacon pieces until crisp. Pull the bacon from the pan and drain on a paper towel. Drain all but two tablespoons of bacon grease from the pain. In remaining grease, sauté onions and mushrooms until the mushrooms are soft and the onions lightly browned.
With a slotted spoon, remove mushrooms and onions from pan. Add two tablespoons of butter to pan. Once the butter is melted, stir in flour for four to five minutes until it is a light tan color. Deglaze pan with wine and bring to boil. Scrape up all the bits that are stuck to the bottom of the pan. Stir in cream and let mixture thicken a bit.
Return mushrooms, onions and shredded turkey to the pan and stir to coat everything with sauce. Season mixture with thyme, rosemary, white pepper and salt to taste. Add shredded cheese and mix well. Pour mixture into buttered 9x13 baking dish. Top with reserved crumbled bacon.
Carefully roll out a few sheets of phyllo dough onto surface of turkey mixture. Melt remaining butter. Brush melted butter over the dough then add a few more sheets. Brush top with butter and repeat until you have used the entire 8oz. of dough. Tuck edges of dough down into the pan all the way around the mixture. Bake at 325 degrees for thirty to forty minutes or until top is golden brown.