One Pan Backstrap with Mushroom Gravy Recipe
Pan-seared backstrap steaks are one of my favorite foods. Add a creamy mushroom gravy to the mix and it only gets better. This quick-and-easy recipe is perfect for a casual weeknight dinner but fancy enough for company.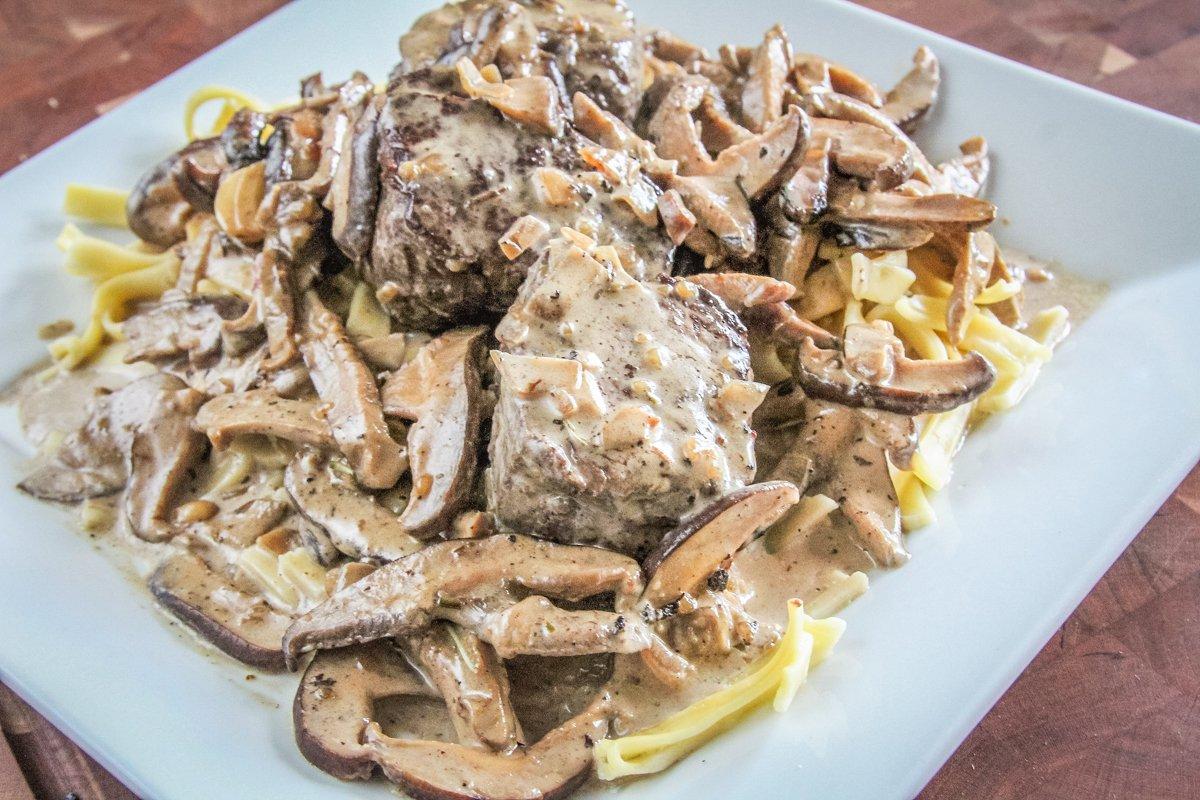 We often serve the dish over egg noodles with a bit of extra sauce spooned over for flavor. Choose whatever wild mushrooms are in season where you are, or your favorite commercially grown varieties. We used locally grown shitakes for this one.
Ingredients
2 pounds backstrap, sliced into 1.5 medallions
4 tablespoons butter, divided
1 tablespoon vegetable oil
1 shallot, diced
2 cloves garlic, sliced
1 cup sliced mushrooms
1 cup beef broth
1 cup heavy cream
1 tablespoon flour
1 teaspoon dried oregano
1 teaspoon rosemary
½ teaspoon dried thyme
Salt
Freshly cracked black pepper
Cooking Instructions
Season the backstraps well on both sides with salt and cracked black pepper. Heat two tablespoons butter and one tablespoon vegetable oil in a heavy cast-iron skillet over medium-high heat.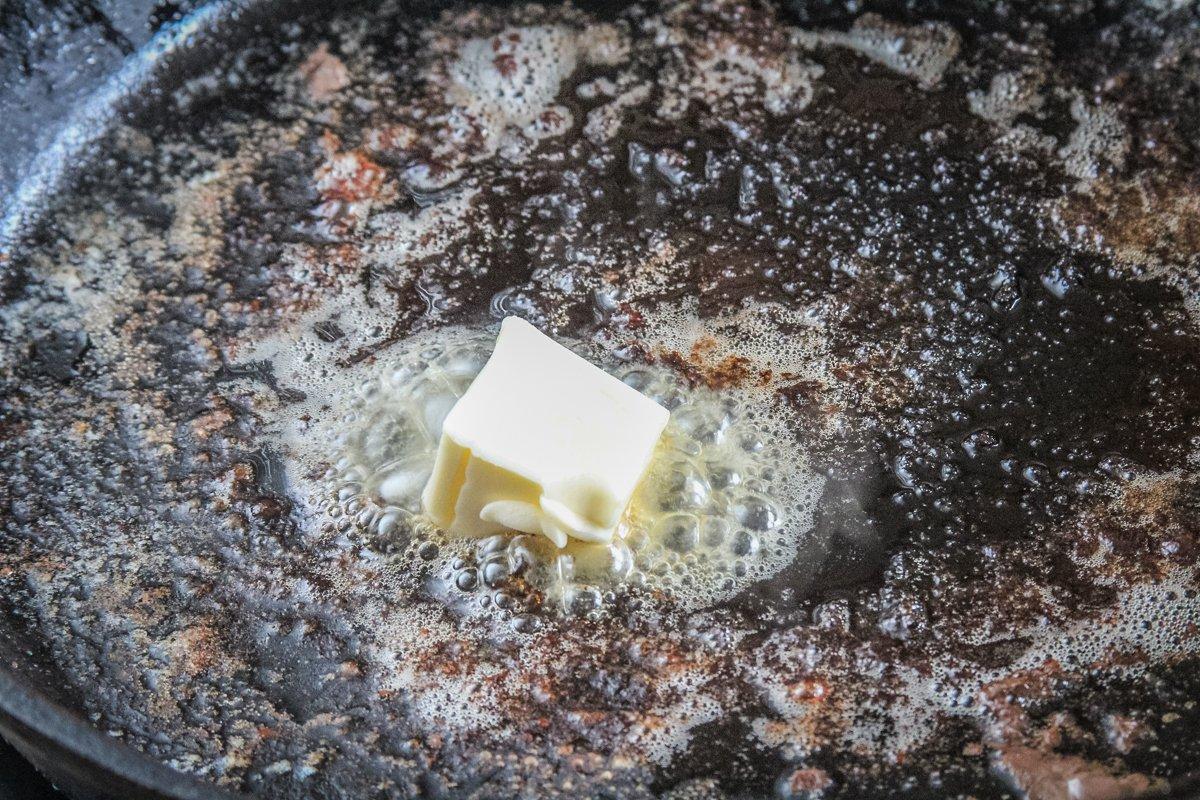 Melt the remaining two tablespoons of butter to the pan. Add the diced shallot, garlic and mushrooms. Sauté for 3 to 5 minutes or until the mushrooms begin to soften. Add the beef broth and scrape the pan to loosen any stuck-on bits. Add the flour and stir well to dissolve. Continue simmering until the sauce begins to thicken. Add the oregano, thyme and a pinch of salt.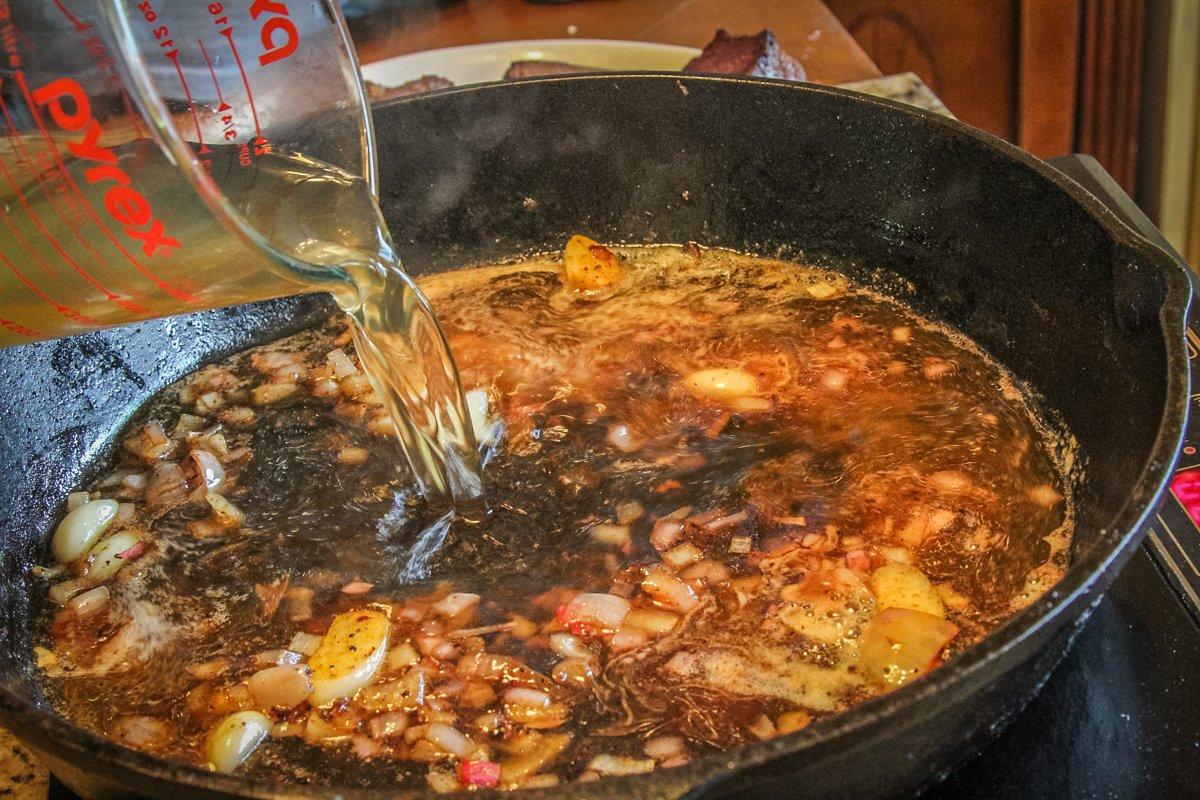 Pour in the heavy cream and stir until the sauce begins to boil. When the sauce thickens, return the backstrap medallions to the pan until they are heated through. Spoon the sauce over just before serving.