Peppercorn-Crusted Venison Backstrap with Bacon Onion and Parmesan Cheese Topping
I'm not sure where I saw the recipe this one is based on, most likely a magazine. Anyway, the thought of a peppercorn-crusted steak topped with bacon and onion sounded pretty good, so I tried it with backstrap medallions. The results didn't disappoint. And while I agree that venison doesn't need bacon to make it taste great, in my book at least, a little bacon coming to the party never hurts the finished product.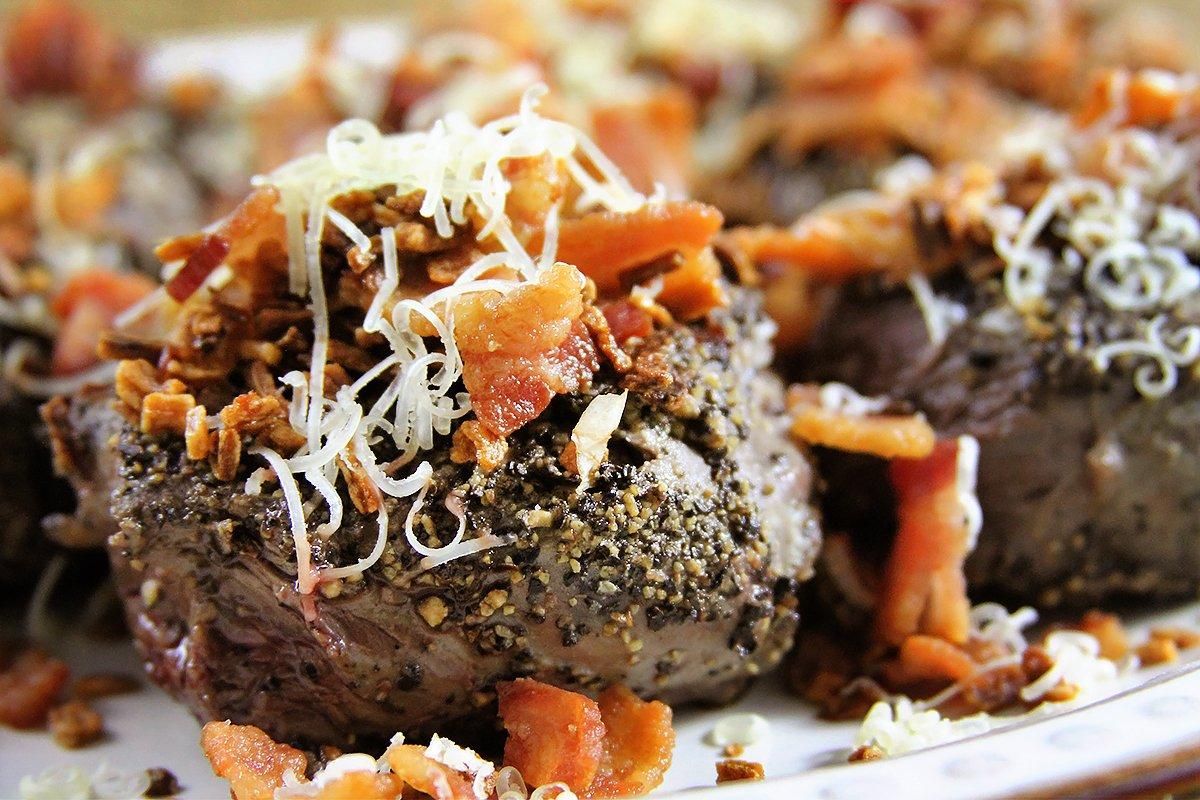 The steaks can be grilled, but I chose to sear them on a flat iron griddle. A well-seasoned cast iron skillet will work just as well.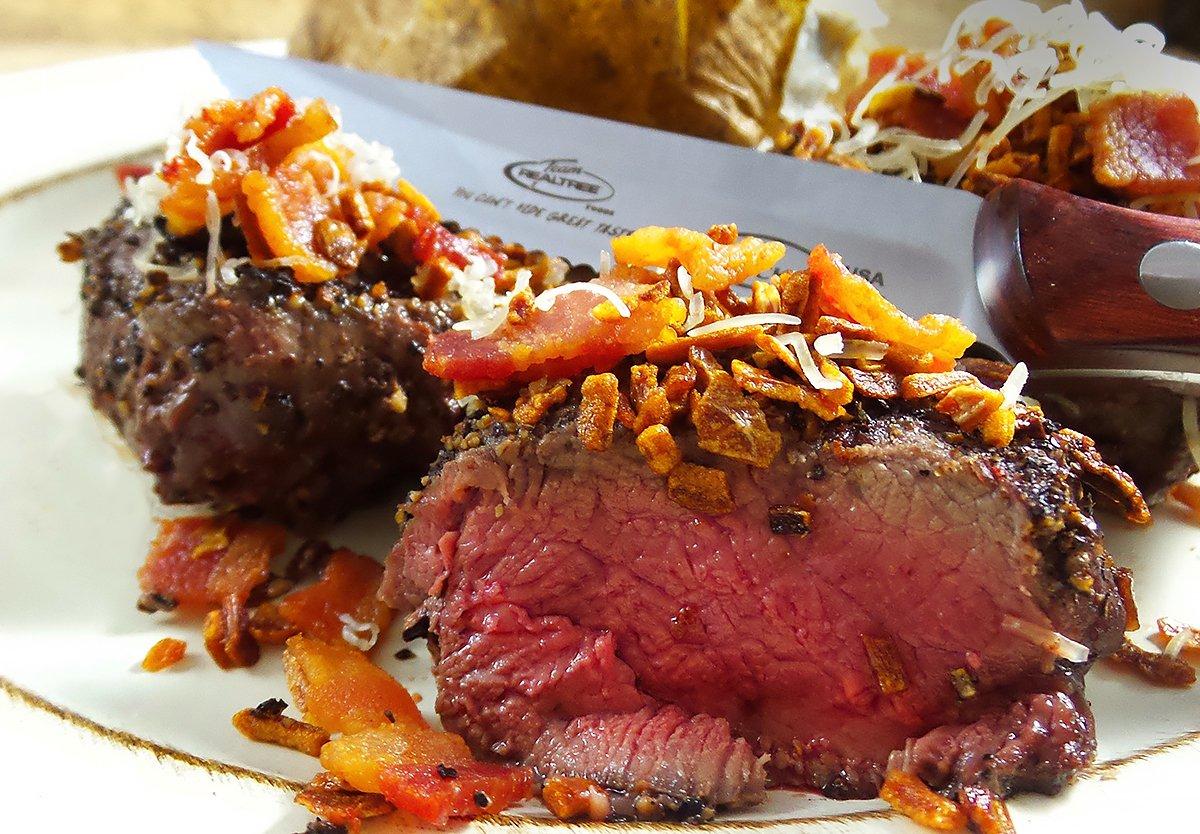 Ingredients
2 pounds venison backstrap, sliced into 1-inch steaks
1 pound of bacon, diced
4 ounces dehydrated onion chips
4 tablespoons coarsely cracked black pepper
2 tablespoons Kosher salt
Parmesan cheese, freshly grated from a block is always better
Cooking Instructions
Start by adding the diced bacon to a large skillet or frying pan. Cook the bacon for 10 minutes to render out some bacon grease. Add the dehydrated onions to the pan and continue cooking until the onion pieces are plump and the bacon crisp.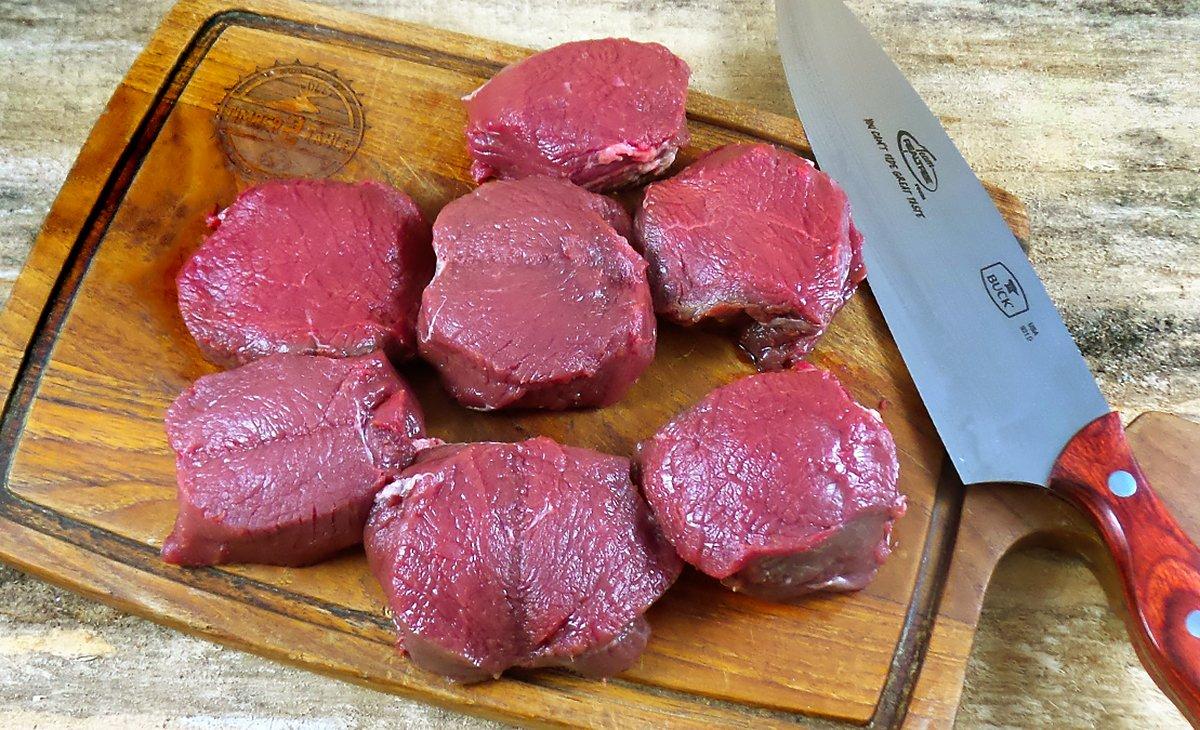 On a cast iron griddle or in a skillet over medium-high heat, sear the steaks for three to four minutes per side for medium-rare. If you prefer your steak medium, go five to six minutes per side.
Once the steaks are done to your liking, move them to a warm platter and cover with foil to rest for 10 minutes. Top each medallion with the bacon onion topping, then shave a good parmesan cheese over the top of each steak just before serving.