Peri Peri Rubbed Backstrap with Chocolate BBQ Sauce
If you aren't familiar with peri peri (also spelled piri piri, depending on locale), or bird's eye peppers, you are missing out. The tiny members of the capsicum family have grown in both wild and cultivated forms in Southeastern Africa for generations. In fact, piri piri is Swahili for pepper pepper.
The small red peppers pack a punch and make a fine hot sauce. You can find a paste rub made from piri piri peppers in most large groceries, specialty food shops, or through mail order sources. You can even find several online recipes for making your own rub, should you locate the dried peppers.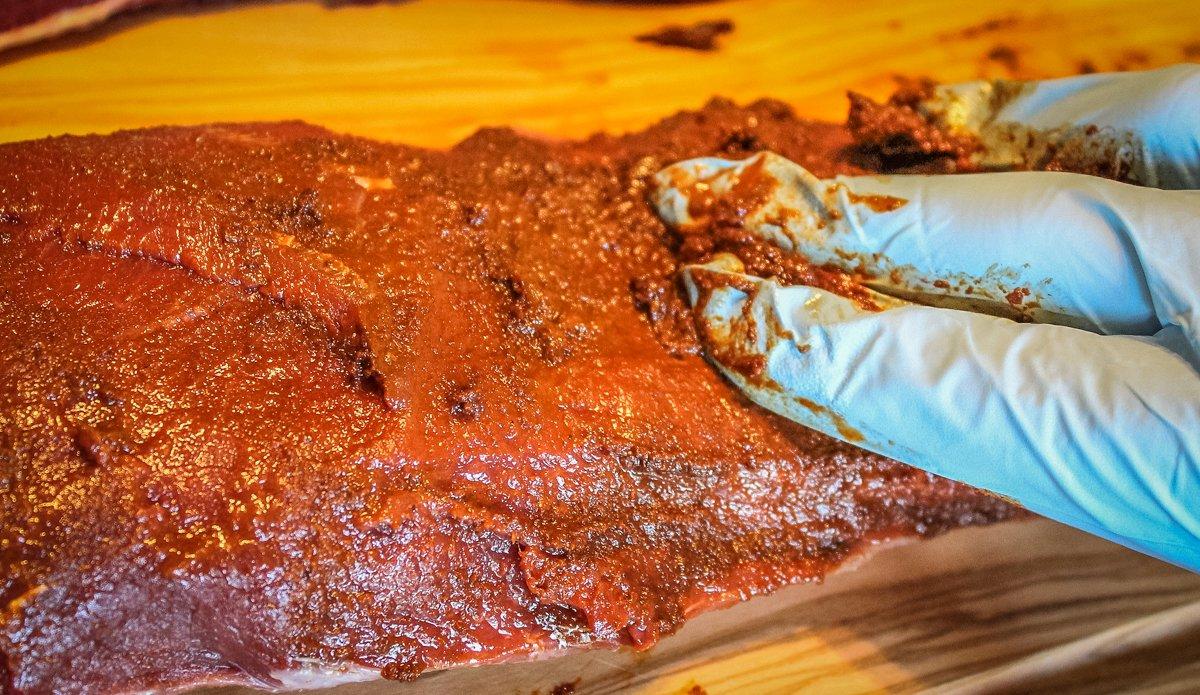 To balance the heat from the pepper rub, we top the backstrap with a chocolate BBQ sauce. The chocolate comes from unsweetened coco powder, the sweetness from brown sugar and honey. Think of it as kind of a southern U.S. version of a Mexican Mole sauce.
Ingredients
2 pounds venison backstrap
3 tablespoons piri piri paste rub or sauce, more if desired
Chocolate BBQ Sauce
2 tbsp. unsalted butter
2 cloves garlic, minced
1 shallot, minced
1 1⁄2 cups ketchup
1⁄3 cup packed brown sugar
1⁄2 cup brewed coffee
4 tbsp. unsweetened cocoa powder
2 tbsp. honey
2 tbsp. balsamic vinegar
1 tbsp. Worcestershire sauce
2 tsp. dry mustard
2 tsp. chili powder
2 tsp. kosher salt
1 tsp. ground black pepper
Cooking Instructions
Sauce Instructions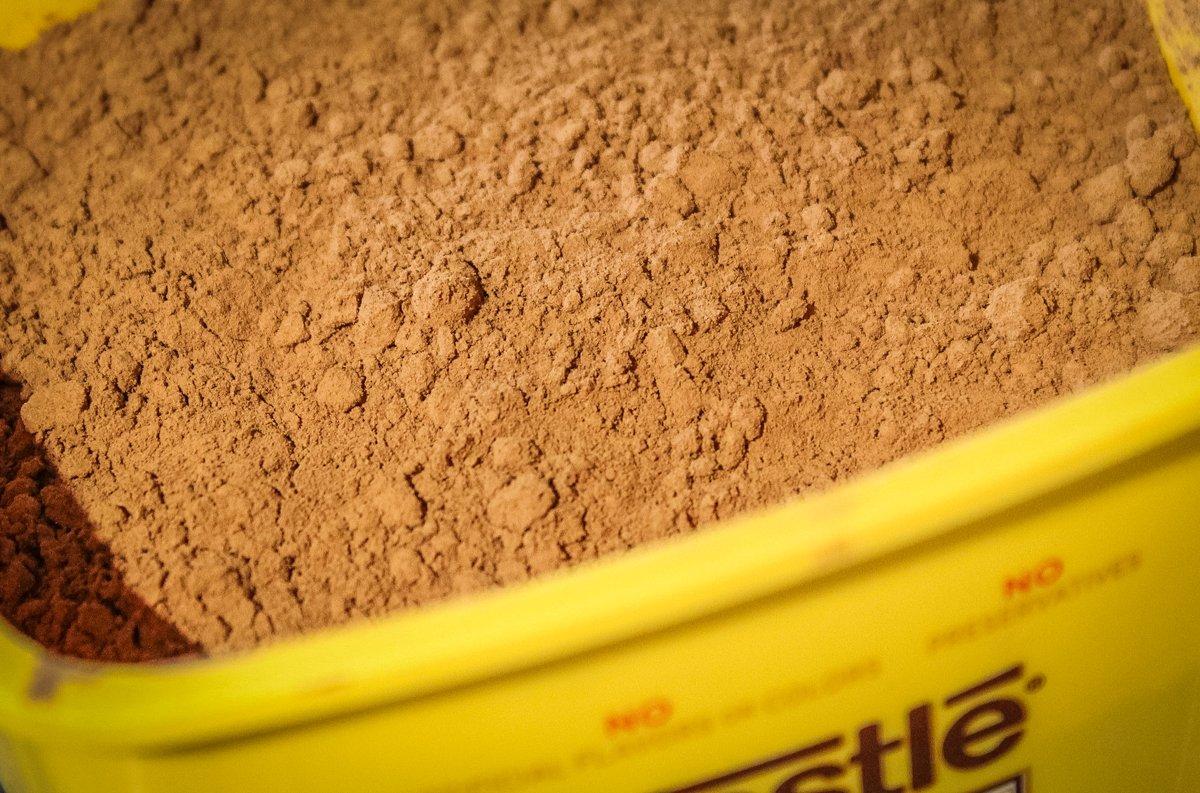 Backstrap Instructions
Place the backstrap in a glass or Pyrex dish and coat the venison generously with the piri piri sauce. (You might want to wear rubber gloves if you are sensitive to capsaicin.) Cover the backstrap with plastic wrap and refrigerate for 2 to 4 hours.
Remove the backstrap from the refrigerator and allow it to come to temperature on your kitchen counter while your charcoal or Traeger Grill comes to temperature. A hot bed of coals or high temperature setting on the Traeger will sear the backstrap quickly, giving good color on the meat's surface while leaving the center a nice medium-rare. I prefer a grill time of 12 to 18 minutes, depending on grill temperature and thickness of the backstrap. Warm the sauce on the grill as you cook the backstrap.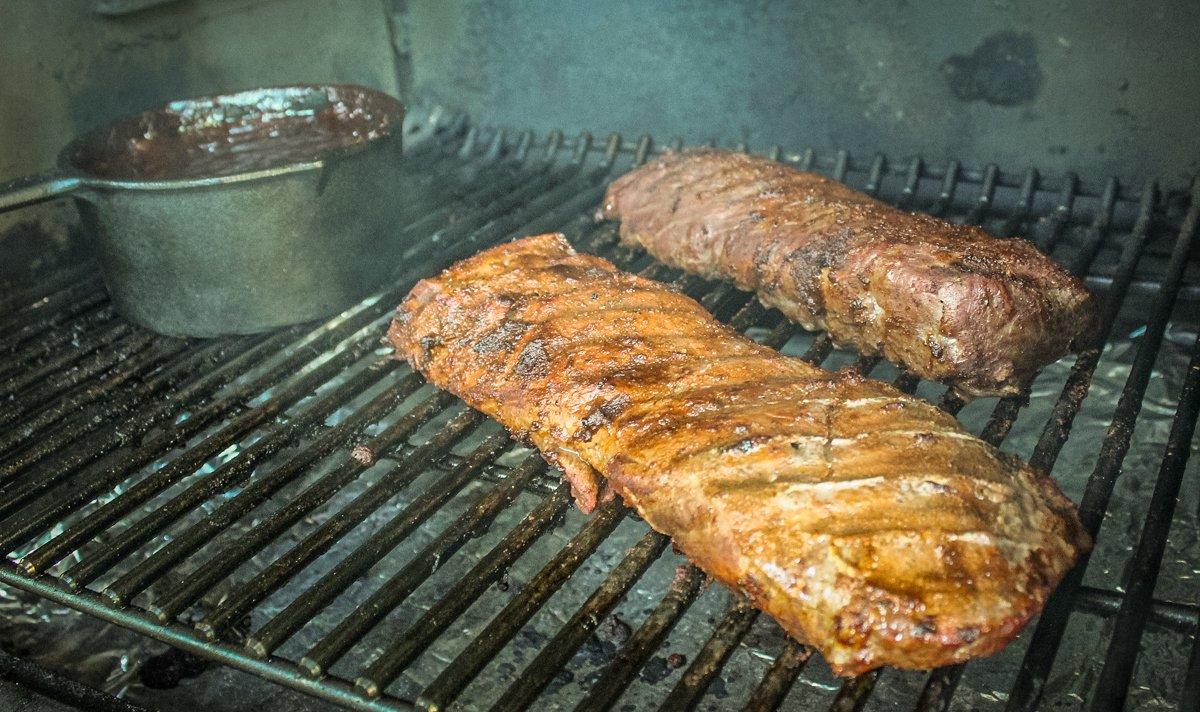 After resting, slice the backstrap into medallions and spoon the chocolate BBQ sauce over the top.