Philly Cheesesteak Stuffed Backstrap Recipe
I have tried backstrap prepared just about every imaginable way, including raw. I loved just about all of them. But this recipe ranks way up on my favorites list. It combines the flavor of a Philly Cheesesteak with grilled backstrap. How could you get much better?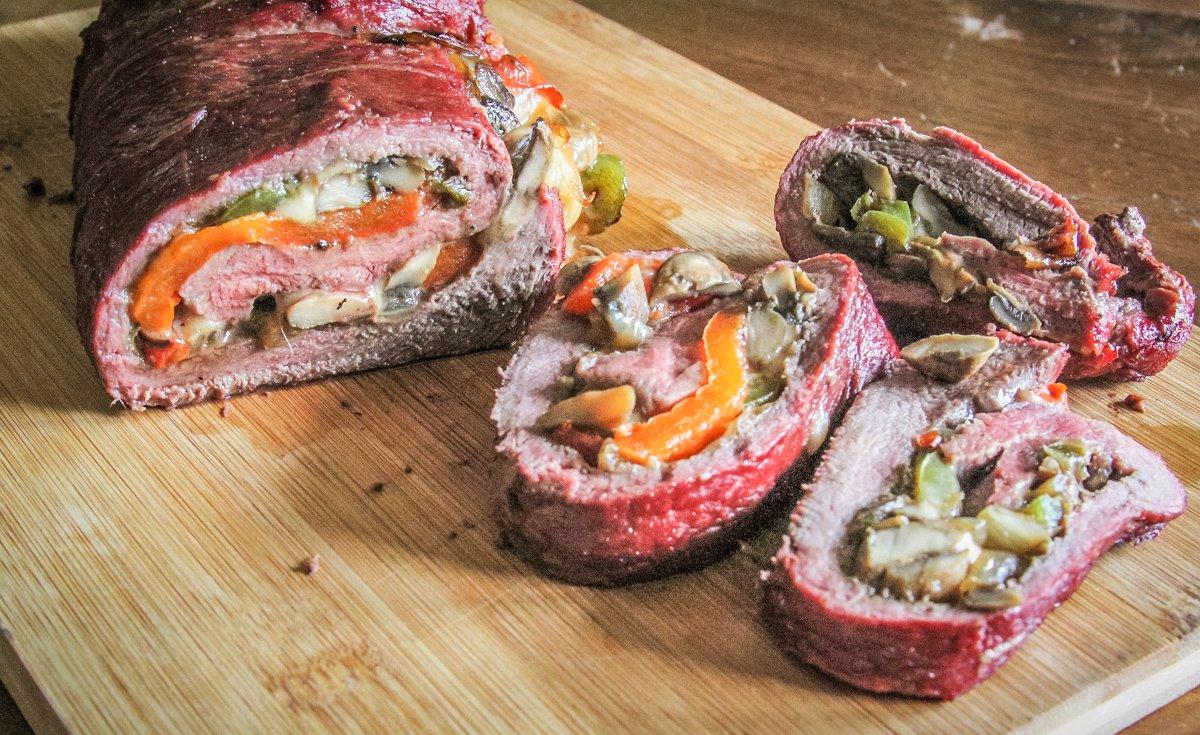 For this recipe, we used classic cheese steak toppings, but let your imagination be your guide.
Ingredients
3-4 pounds of venison backstrap, in either one long section or two shorter ones
2 yellow onions, sliced
2 bell peppers, sliced
16 ounces mushrooms, sliced
2 cups of shredded mozzarella cheese
1/2 stick of butter
salt and pepper
Cooking Instructions
Melt the butter in a large skillet over medium-high heat. Add the sliced peppers, onions and mushrooms. Salt and pepper well. Cook, stirring often, until mushrooms are soft and onions and peppers are cooked through, about 10 minutes. Remove from heat and allow to cool for a few minutes.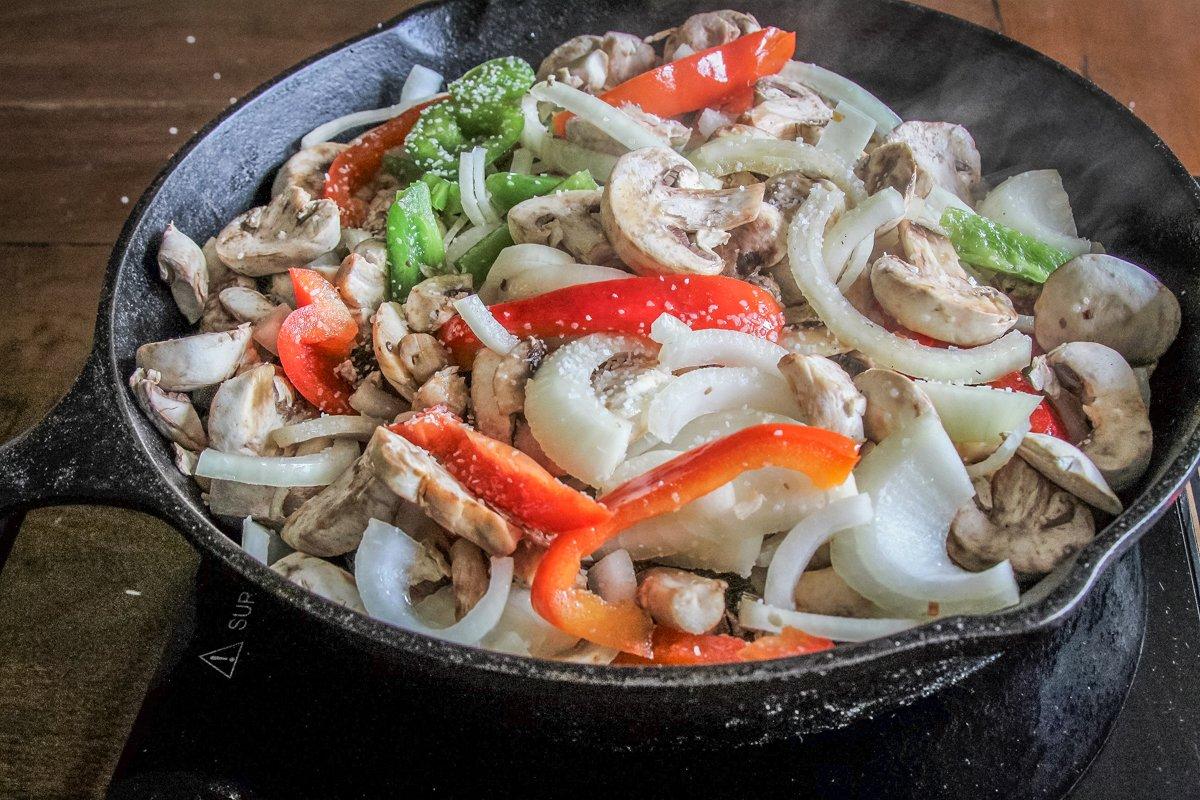 Roll the backstrap into a log, keeping the cheese and onion/pepper mixture inside. Pin the roll closed with toothpicks. Season again with a sprinkle of salt and pepper. Pre-heat your Traeger Grill to 350 degrees. Grill the backstrap for 25-30 minutes, or until the meat at the center of the roll reaches 140 degrees for medium-rare to medium.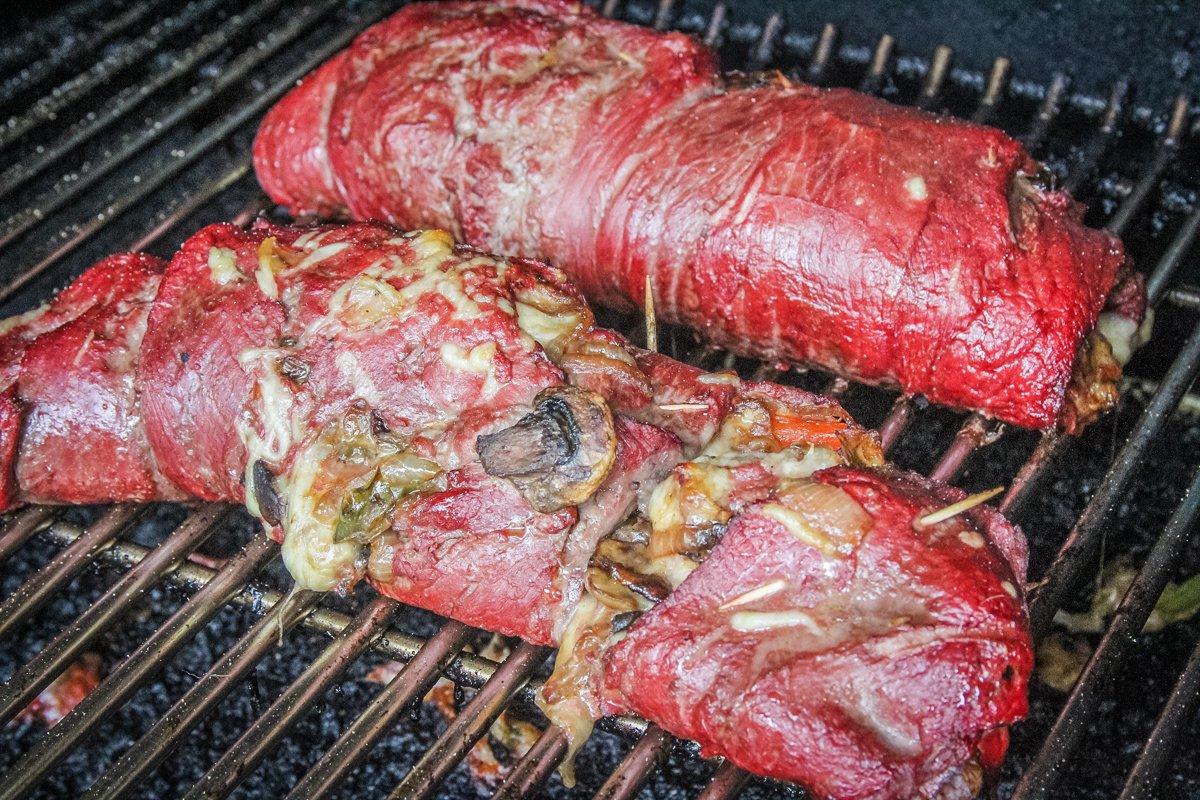 Allow the rolls to rest, lightly covered with foil, for a full 10 minutes. Slice into thin medallions just before serving.