Polynesian cuisine features flavors like coconut milk and pineapple, as well as Asian flavors like soy sauce. These easy kabobs blend the best of those with marinated goose breasts, fresh pineapple, and Spam. Why Spam? Because the tasty tinned meat might as well be the national food of Hawaii. Since it was first introduced during World War II, Hawaiians have embraced Spam in all sorts of dishes.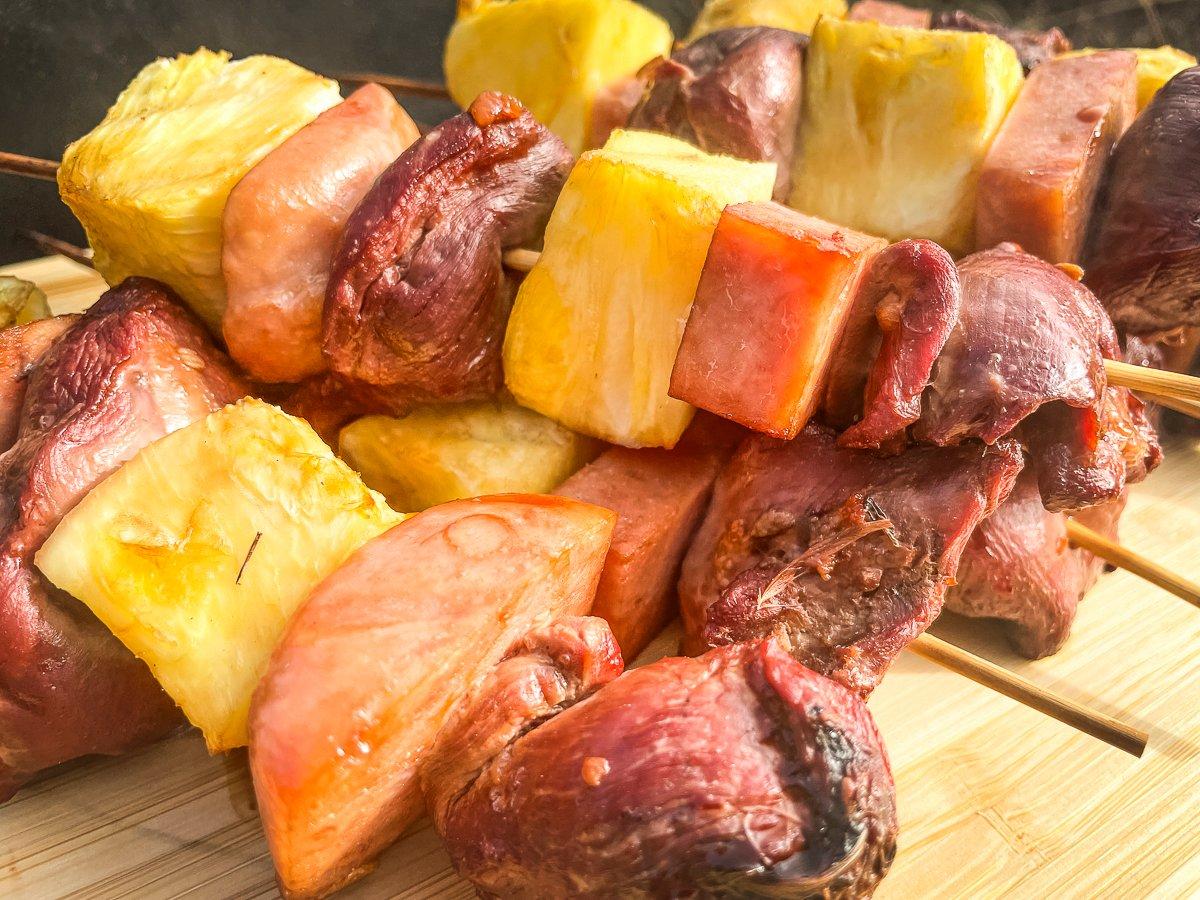 Grill the skewers until the goose breast reaches about 130-135 or medium-rare. Take care not to overcook the goose, or the flavor will suffer.

Ingredients
2 pounds goose breasts, cut into 1.5 cubes
2 fresh pineapples, peeled, cored, and cut into similar-sized cubes
1 tin of Spam, cut into ½ by 1 squares
Marinade
1 can (14 ounce) coconut milk
½ cup soy sauce
Juice of 2 limes
2 cloves garlic, minced
1 teaspoon hot sauce
Cooking Instructions
Cut the skinless goose breasts into 1.5 cubes.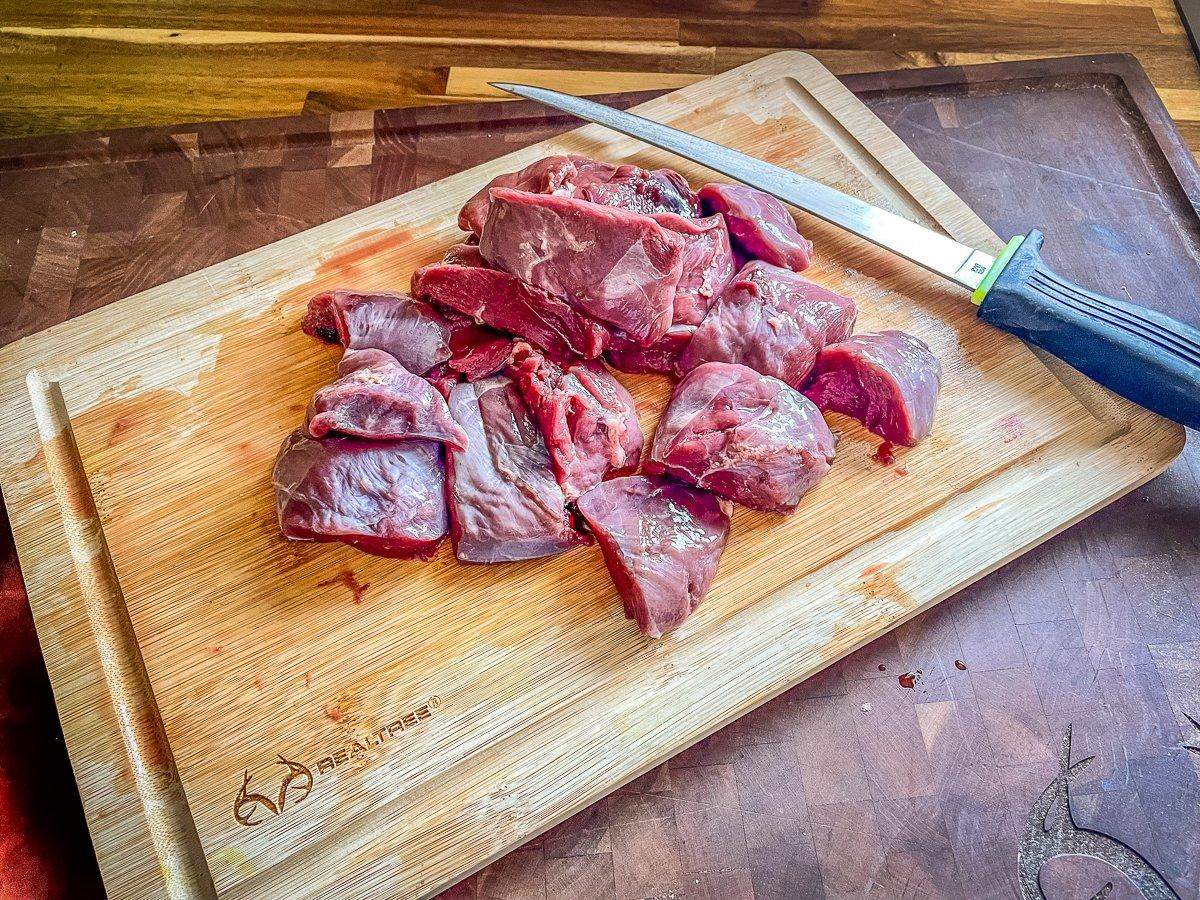 Gently massage the bag to evenly coat all surfaces of the meat. Refrigerate for 6-8 hours.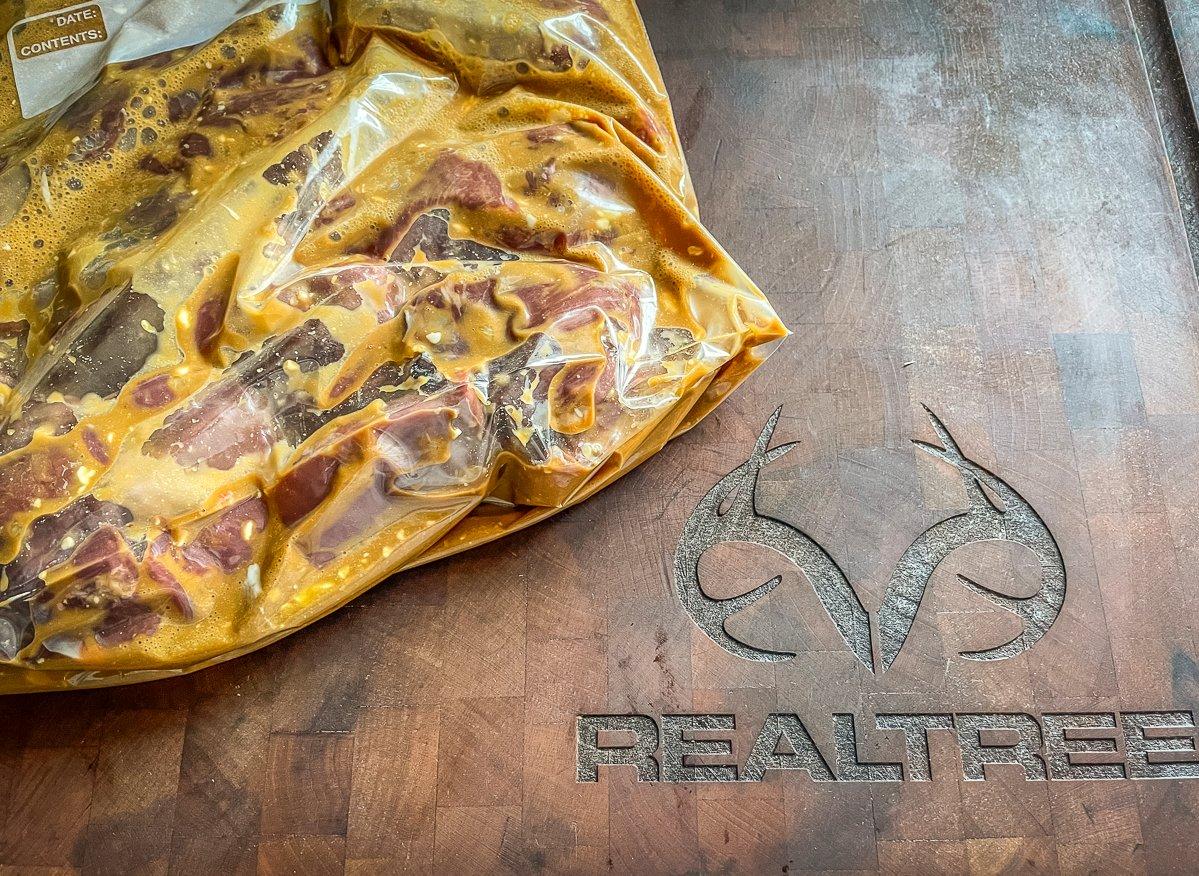 Alternate marinated goose breast, Spam, and Pineapple on bamboo skewers that have been soaked in water to avoid flame ups.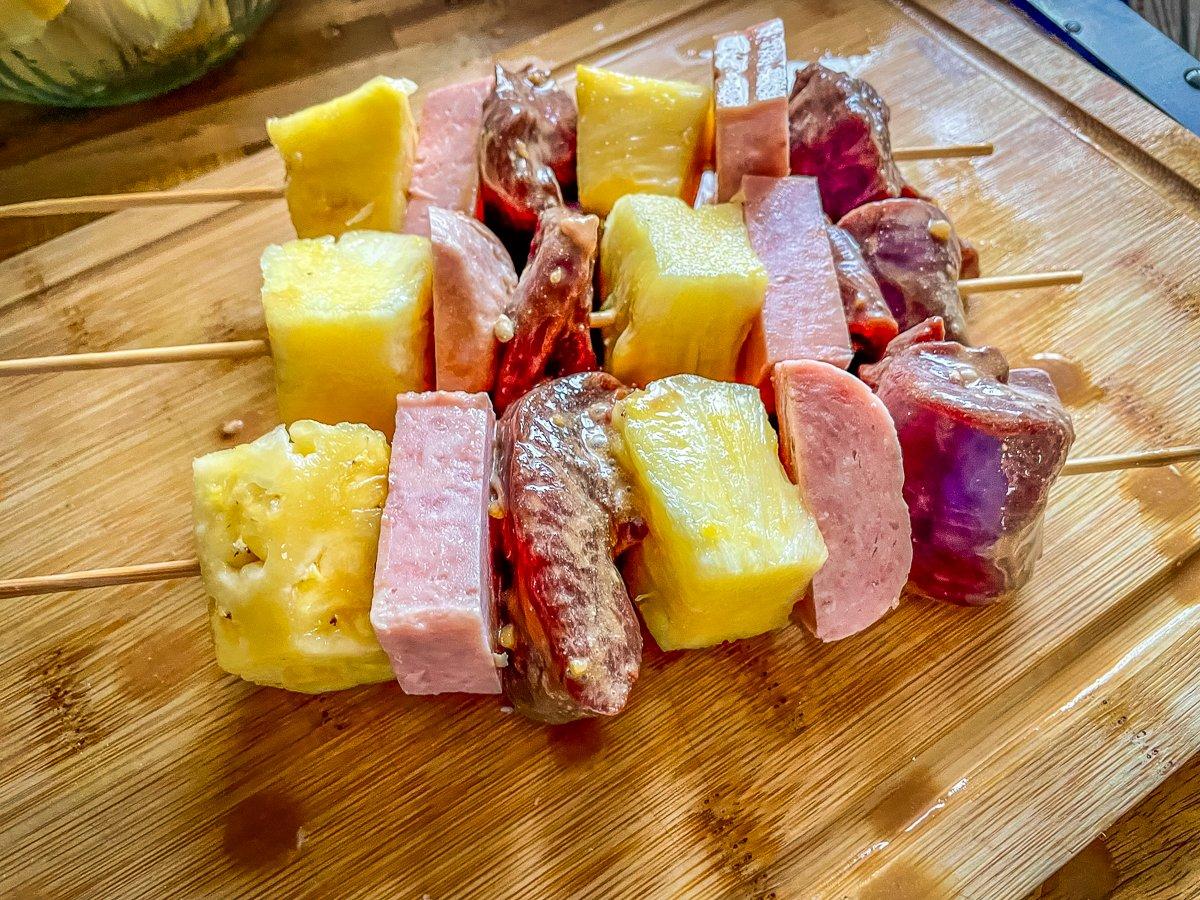 Grill for 5-10 minutes per side or until the goose is medium-rare and the pineapple and Spam are heated through. Serve as an appetizer or with rice as a main course.