Savory Crawfish Cheesecake Recipe
Wipe the thought of sweet dessert cheesecake from your mind. Gone? Good.
Now let's talk about savory cheesecakes. The kind you would find featured as an appetizer, a light main course, or, my favorite, on a charcuterie board. This one features plump crawfish tails, crab boil seasoning, chives and roasted red bell peppers all on a crust of buttery crackers, black pepper and Parmesan cheese.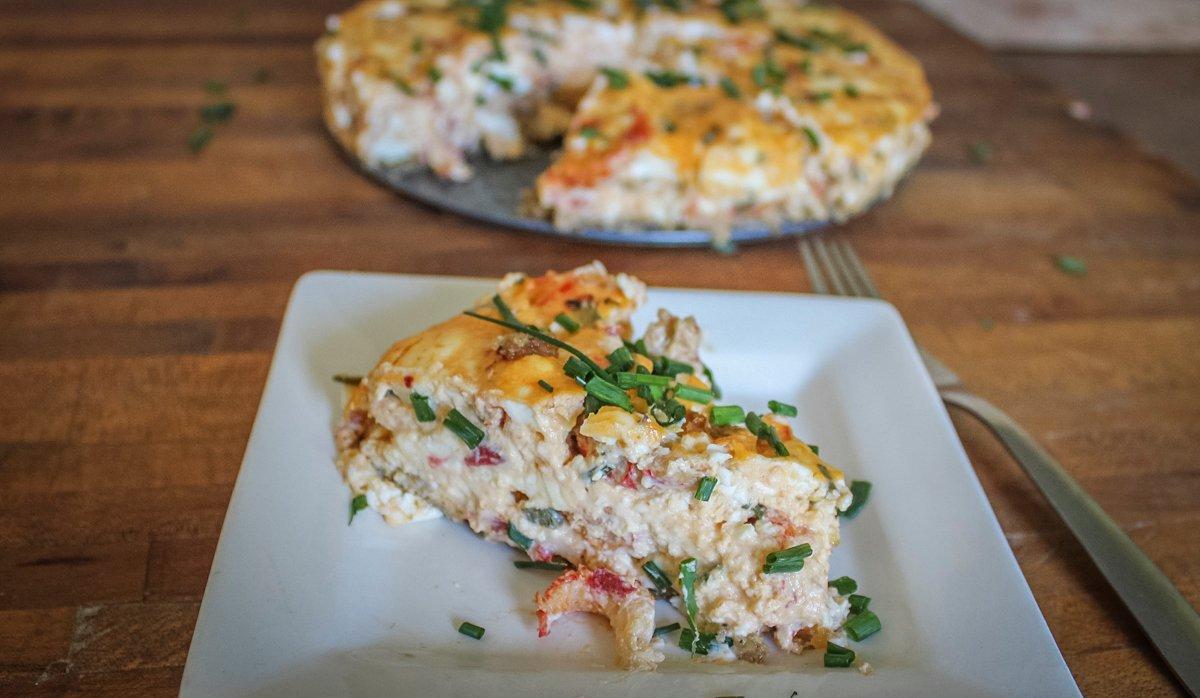 Ingredients
Filling:
1 pound crawfish tails
3 (8-ounce) packages cream cheese, softened
½ cup sour cream
2 Tbsps cornstarch
1 tsp salt
1 Tbspn crab and shrimp boil seasoning
3 Tbsps minced roasted red bell pepper
1/2 cup chives, diced
2 large eggs
Crust:
1 cup crushed Ritz crackers (about a sleeve)
1/2 cup shredded Parmesan cheese
1 tablespoon black pepper
3 tablespoons melted butter
Cooking Instructions
In a mixer, blend all filling ingredients except the crawfish until smooth. Using a large spoon or spatula, gently fold in the cooked crawfish tails. Set the filling mixture aside to prep the crust.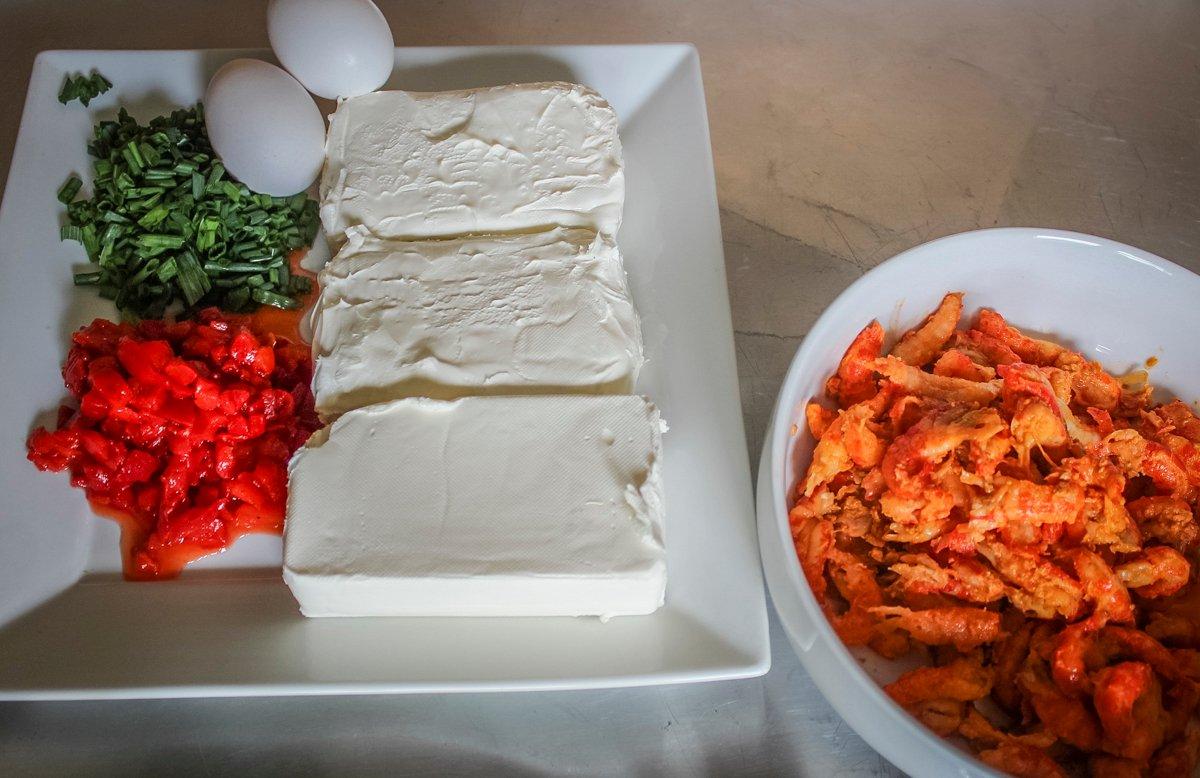 Remove the crust from the oven and allow to cool for a few minutes. Pour the filling mixture into the pan. Wrap the outside of the springform pan in aluminum foil to make it watertight then place into a larger pan. Pour water into the larger pan until it reaches 1-inch up the outside of the springform pan.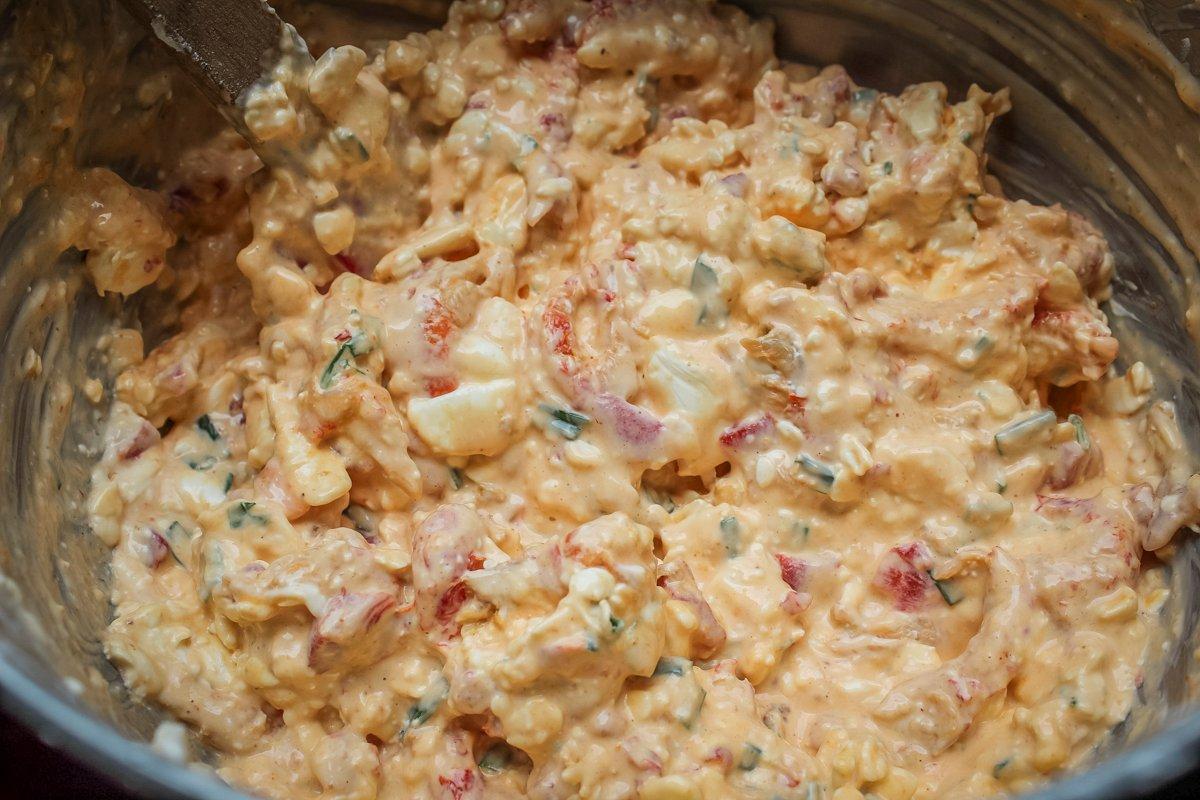 To remove the ring before slicing, dip a thin bladed knife in hot water and run around outer edge of cheesecake before releasing spring clamp.