Slow Cooker Italian Elk Pot Roast
Everyone loves the slow-cooked flavor of a good pot roast, but not everyone loves spending all day simmering one in the oven or on the stovetop. That's where the Weston Realtree Slow Cooker shines. Prepare the roast before heading to work or to spend a day outdoors, turn it to low, and you have a meal with all the rich flavor you love ready to eat when you get home.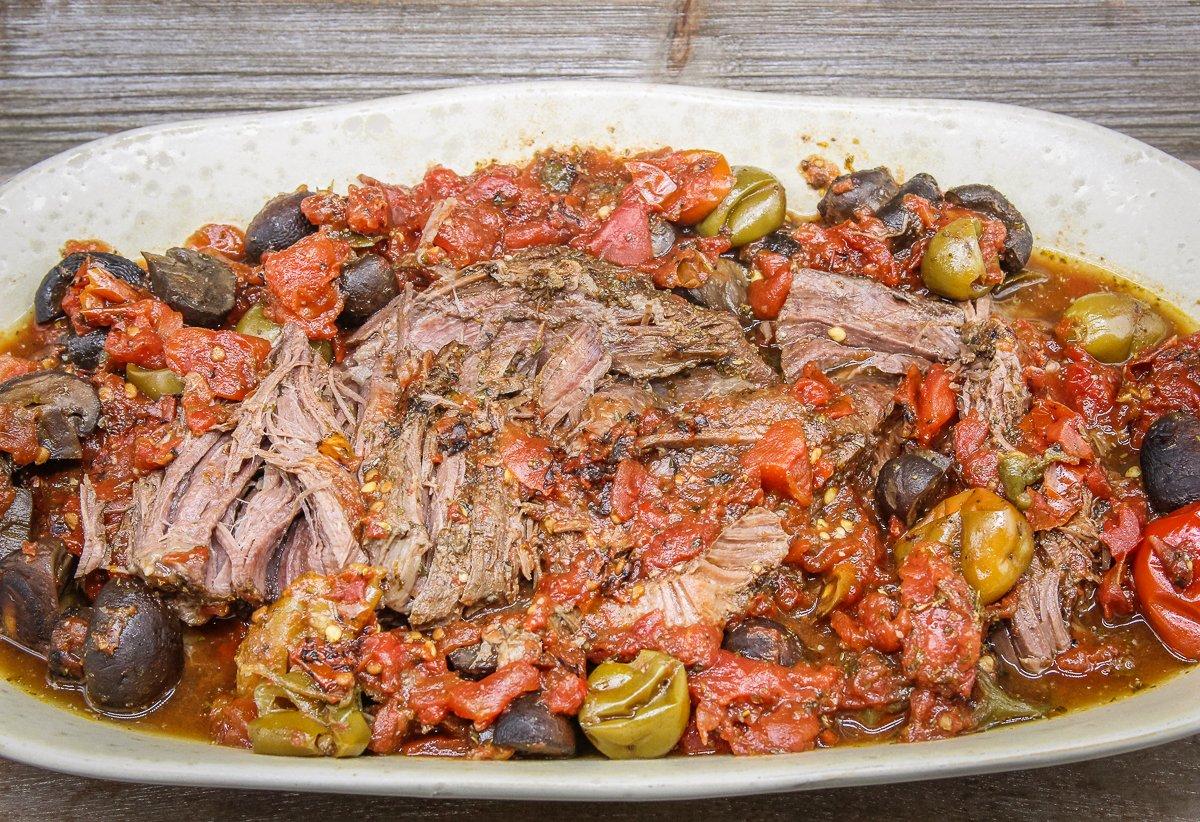 This Italian-style roast works well with just about any kind of wild game. I've made it with elk, both mule and whitetail deer, and even bear. The results are always fall-apart tender and delicious. The secret to a good slow-cooker roast is to build layers of flavor. I like to take a few extra minutes and brown the roast, after seasoning it well with salt and pepper, all over in a cast-iron skillet before adding it to the slow cooker. You don't need to cook the meat in this step, just get a nice sear for added flavor. I also like to use fire-roasted canned tomatoes in this dish. They pair nicely with the wild game flavor. You might question the pinch of granulated sugar. Don't worry, it's only there to cut the acidity of the tomatoes and to balance the flavor. It's a good tip for just about any slow-cooked tomato-based sauce.
Ingredients
2 1/2- to 3-pound elk roast seasoned with salt and pepper
1 tablespoon vegetable or olive oil
1 medium yellow onion, diced
1 cup jarred mild cherry peppers, with juice
8 ounces baby portobello mushrooms, halved
2 cloves garlic, minced
Two 14.5-ounce cans of fire-roasted tomatoes
1/4 cup tomato paste
1 tablespoon Italian seasoning
1 teaspoon salt
1 teaspoon pepper
Pinch of granulated sugar
Pinch of red pepper flakes
Cooking Instructions
Season the roast well on all sides with salt and freshly ground black pepper.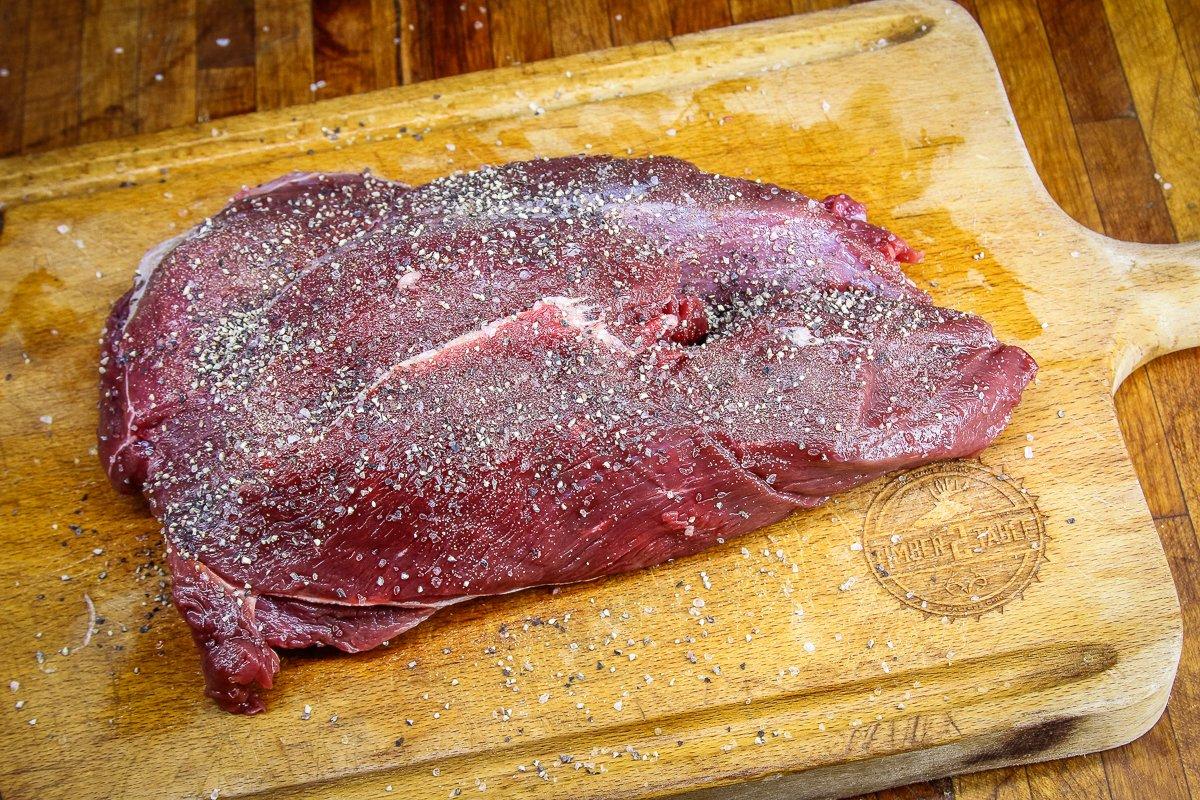 Place a large skillet over medium-high heat. Add the vegetable or olive oil and swirl to coat the pan. Add the roast. Sear for 2 to 3 minutes or until deeply browned, then turn and repeat until all sides are browned.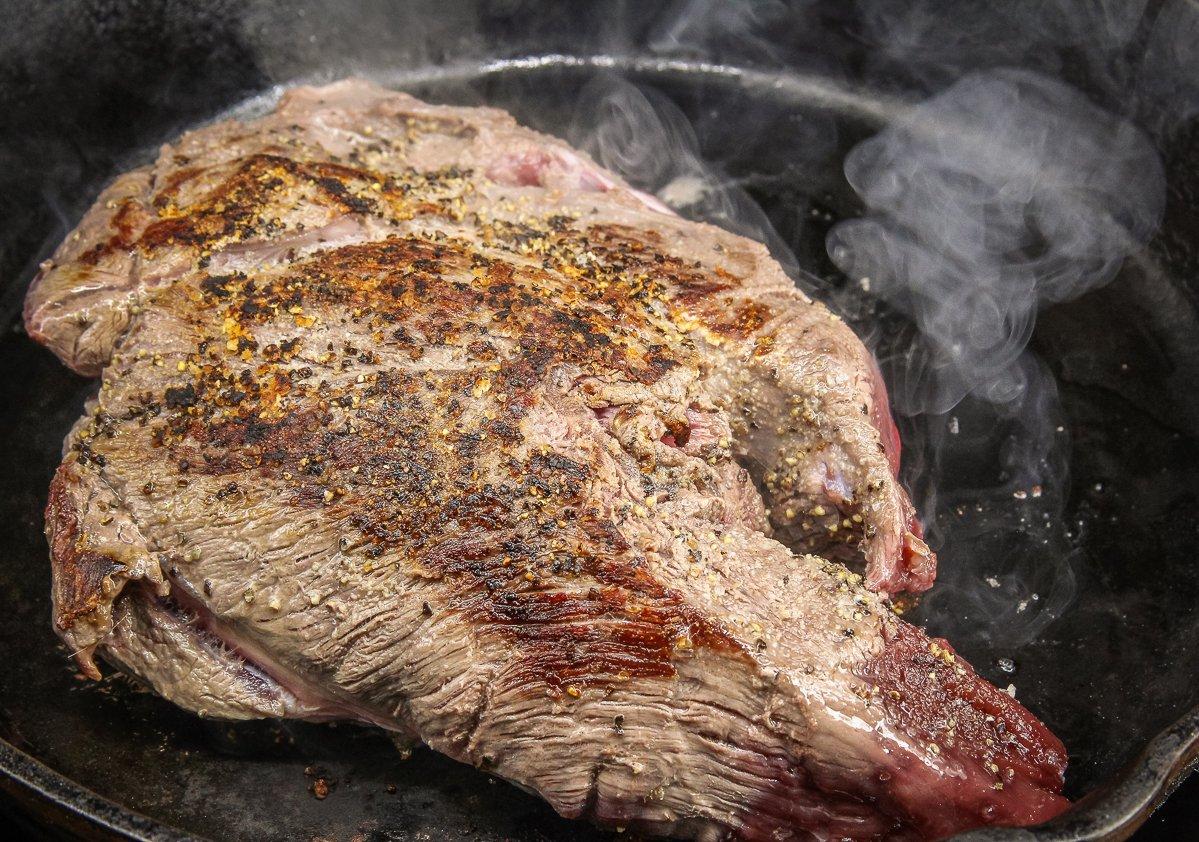 Add the diced onion to the slow cooker. Place the roast on top of the diced onions. Add the remaining ingredients over the roast. Place the lid on the slow cooker and cook on high for 4 to 6 hours or on low for 7 to 9 hours, or until the roast is tender enough to shred easily.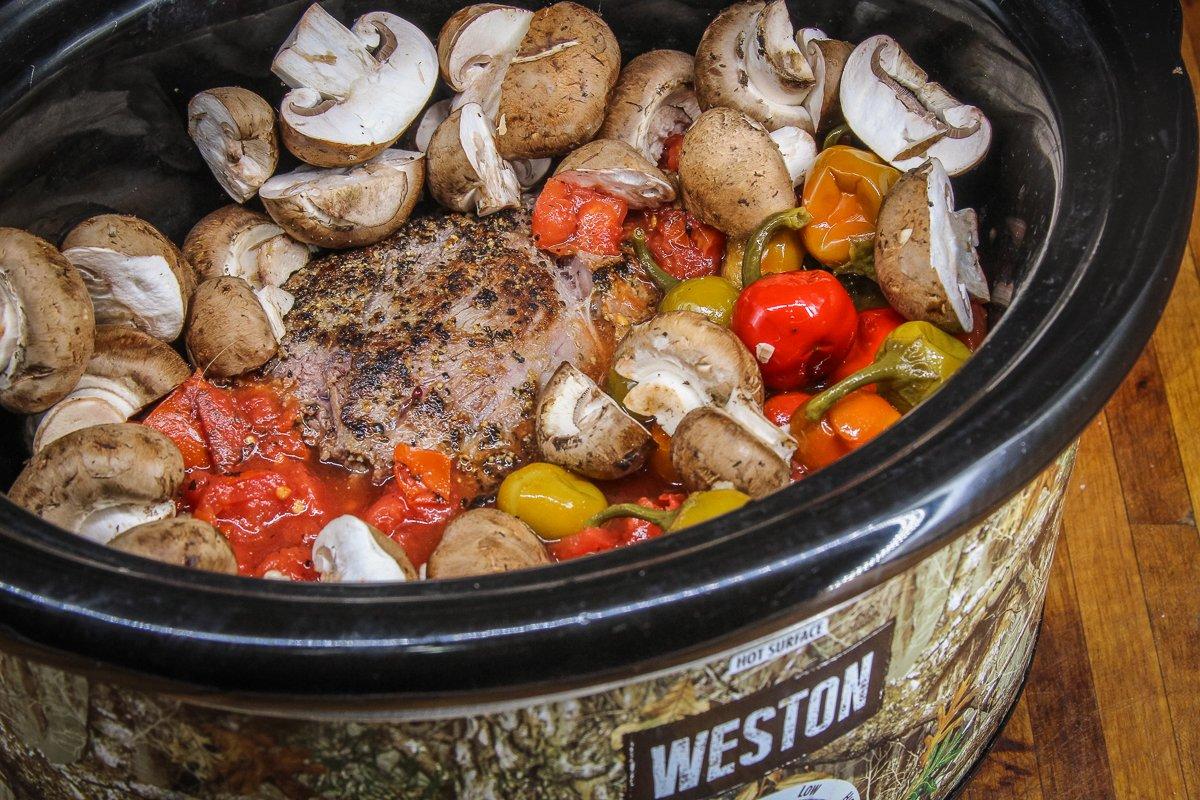 Serve the roast over potatoes or creamy polenta, if desired.