Smoked Venison Neck Roast
The neck roast of a whitetail deer is an often overlooked gem. Many times, the necks get boned out for burger, or worse, thrown out with the scraps. If you don't normally keep a whole neck roast from your deer, give it a try this season.
The tenderness of a cut of venison directly depends on how much use the muscle gets. And, as anyone who has waited out the head bob session of a buck or old doe just out of bow range knows, deer necks get a lot of use. To make them fall-off-the-bone tender, they need a long, slow cooking process.
For this recipe, that process starts in a smoker with a well-seasoned roast.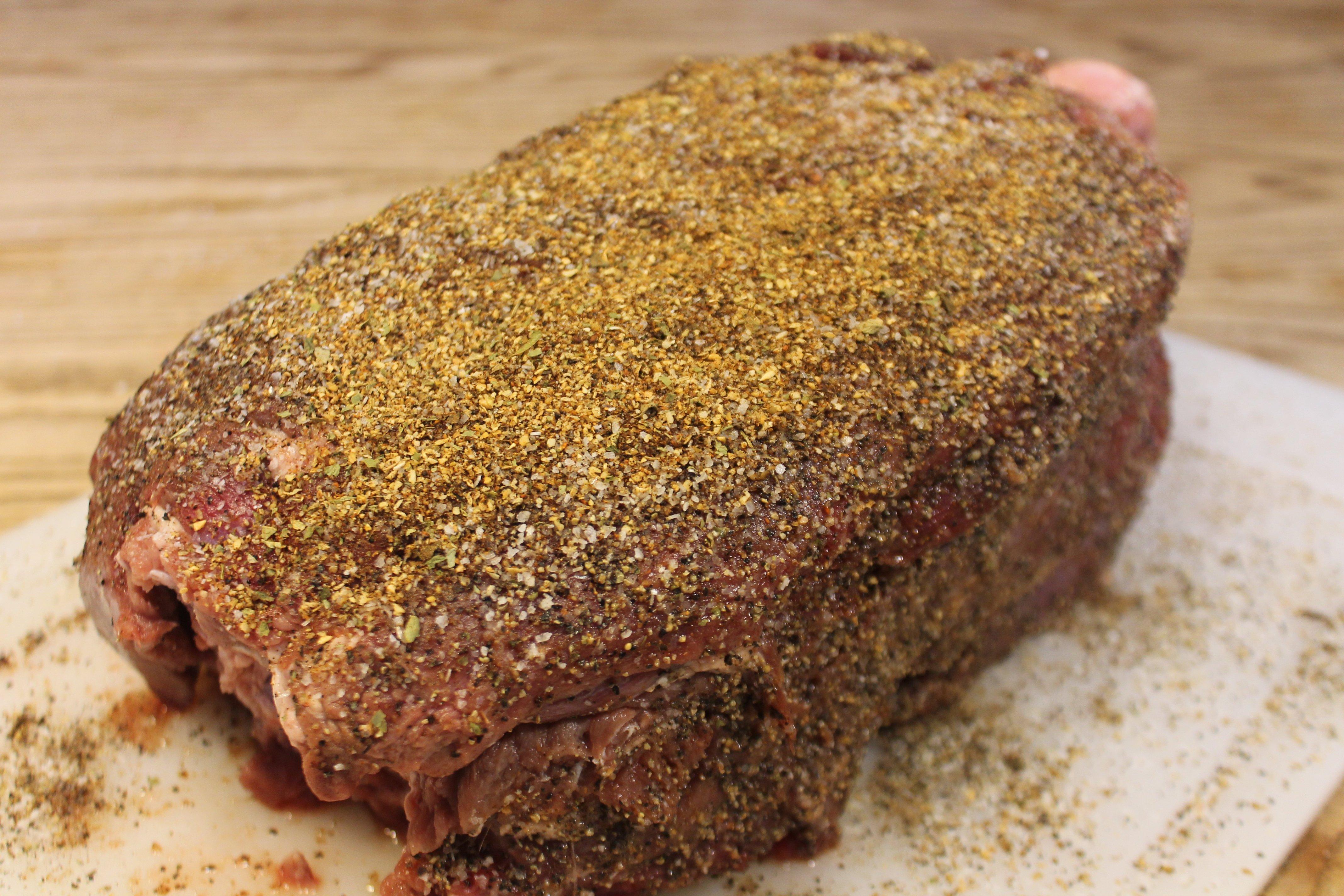 The roast is finished when the peppers and onions are soft and the meat shreds easily from the bone. Use forks to pick the meat away from the bone and shred it into the vegetables and cooking liquid in the bottom of the pan. Serve the pulled venison on a bun and top with provolone for a smoky version of a Philly cheesesteak.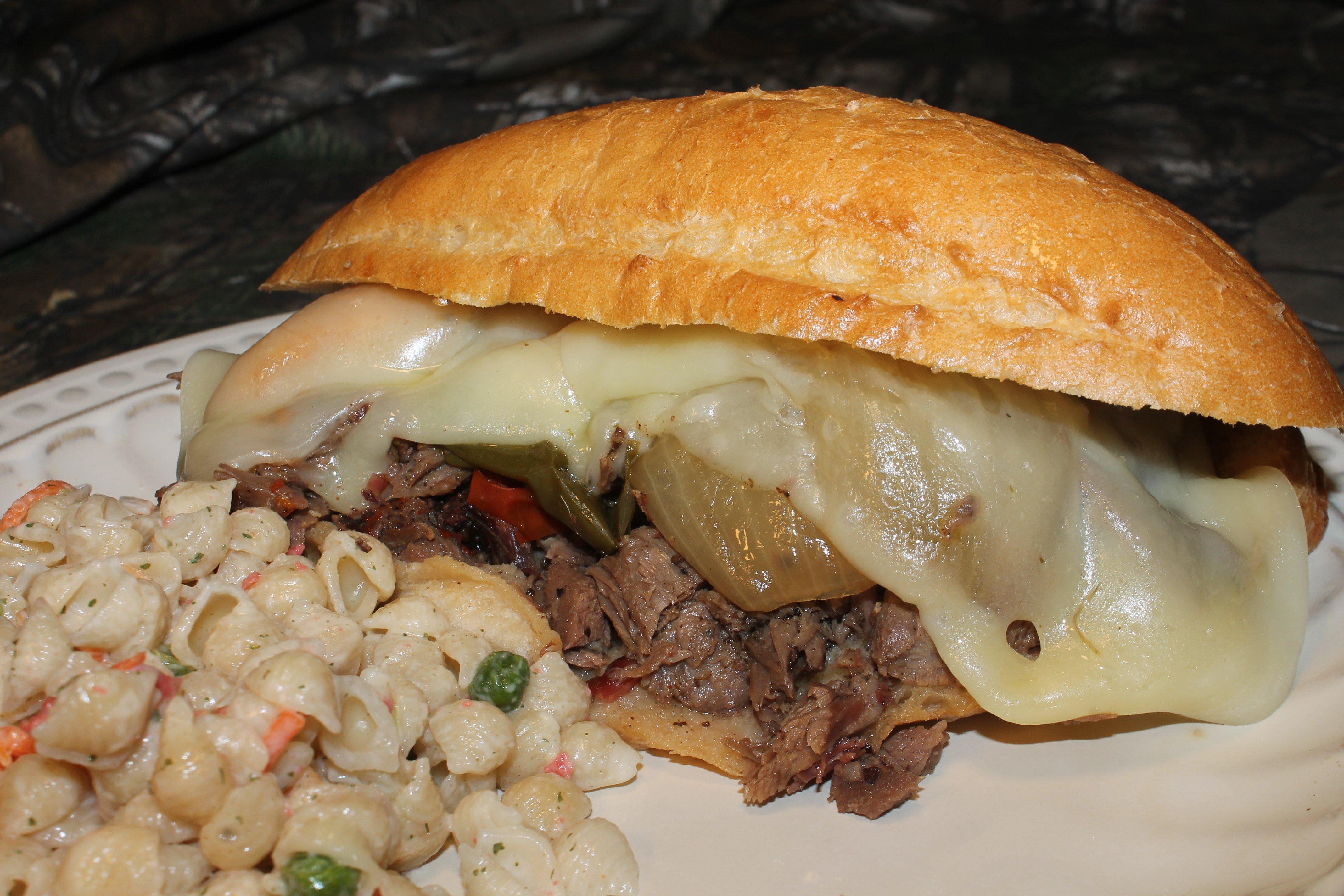 Ingredients
One bone-in neck roast, 5-7 pounds
3 bell peppers, quartered
3 yellow onions, quartered
1 head of garlic, cloves separated and peeled
2 cups beef stock
Seasoning blend, mix the following:
3 tablespoons kosher salt
3 tablespoons cracked black pepper
3 tablespoons fajita or southwest seasoning blend
Cooking Instructions
Begin by trimming any silver skin or connective tissue from the roast. Mix the three seasoning ingredients together and coat the surface of the roast. Don't be afraid to pack it on, a neck roast is a lot of meat to season, but reserve a tablespoon of the seasoning rub for the vegetables.
Place the roast directly on the smoker rack and smoke for four to five hours over hickory at 250-275 degrees. While the roast smokes, quarter the peppers and onions and peel the garlic. Place the vegetables in the bottom of a disposable aluminum roasting pan and sprinkle with the reserved tablespoon of seasoning blend. Pour in two cups of beef stock.
Once the roast has smoked (four hours for smaller roasts, five for larger buck roasts), remove it from the smoker and place it on the vegetables and stock in the roasting pan. Cover tightly with heavy duty foil and crimp the edges so that all the steam is contained in the pan. Place the pan back onto the smoker or into a 300-degree oven for an additional four hours. Remove the pan from the oven, lift a corner of the foil to allow the steam to escape, then uncover the roast and check it for tenderness. The meat should shred fairly easily.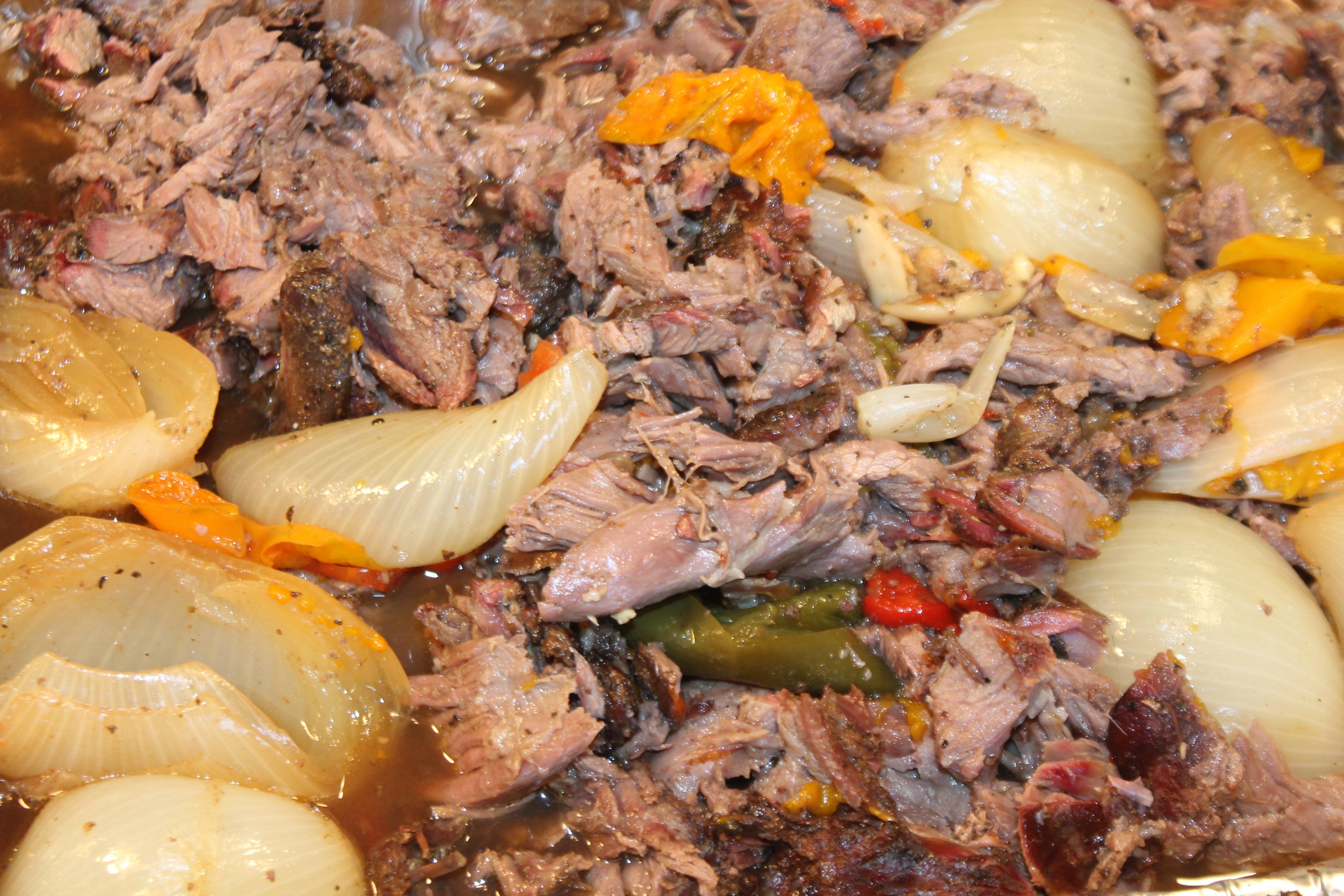 After the roast has cooled enough to shred, pick as much meat from the neck bone as possible. Add the meat back to the pan and mix with the cooking juices, onions and peppers.