Smoked Venison Shoulder Barbacoa Recipe
Slow smoking a venison shoulder from start to finish yields great flavor, but the texture can be a little bit like jerky. Slow cooking a shoulder with a bit of liquid makes for fall-off-the-bone venison, but the flavor can be a little mild. Why not combine the two cooking methods?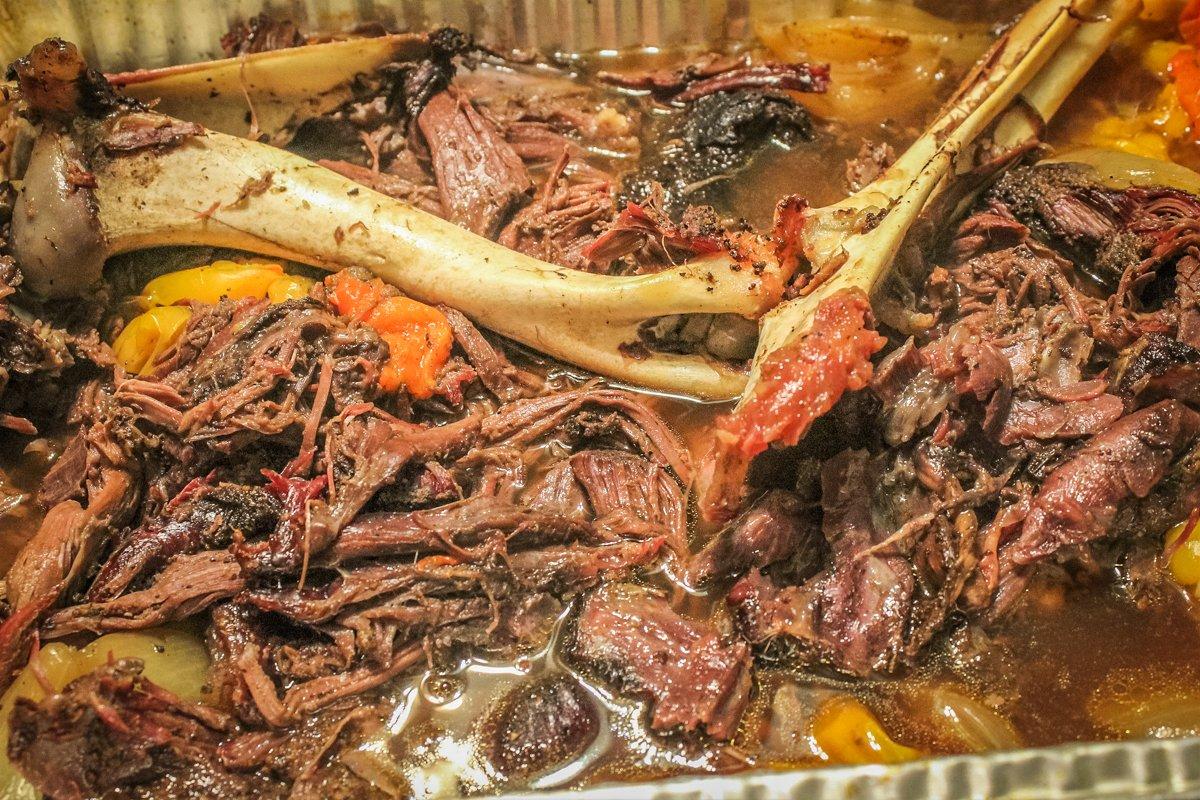 We like to cook this one for big family get-togethers, set out a spread of flour and corn tortillas, salsas, sour cream, cheeses, anything you like on a taco. Let your guests build their own taco and top it any way they like.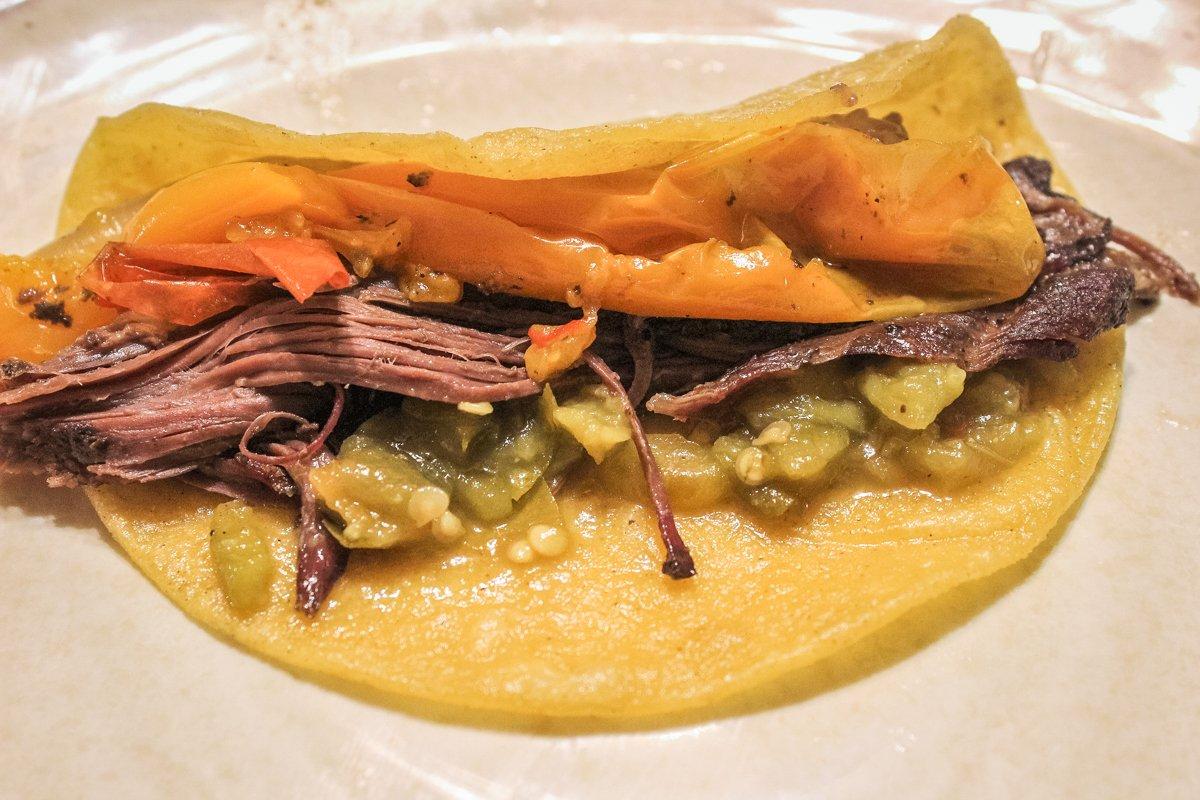 Ingredients
I whole venison shoulder
4 bell peppers, quartered
4 onions, quartered
1 can chipotle peppers in adobo sauce
2 cloves garlic, minced
1 can or bottle of dark beer
Spice rub
1 tablespoon kosher salt
1 tablespoon chili powder
2 teaspoons crushed oregano
2 teaspoons onion powder
1 teaspoon seasoned salt
1 teaspoon red pepper flakes
1 teaspoon garlic powder
1 teaspoon chili powder
1 teaspoon ground cumin
Cooking Instructions
Begin by coating the entire shoulder with the seasoning rub. Reserve 2 teaspoons of the rub for later, pack the rest onto the shoulder.
Set your Traeger grill at 225. Place the shoulder directly on the grill rack and smoke for 3 hours.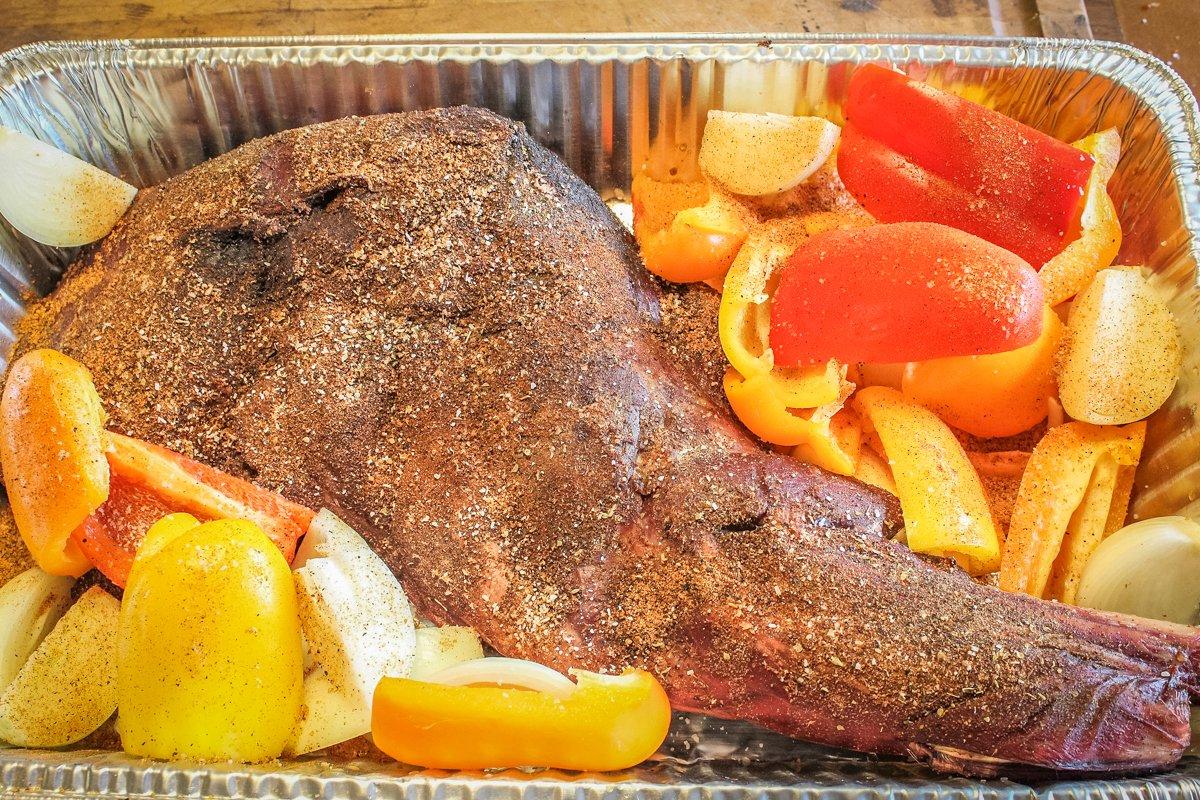 Transfer the shoulder to a large disposable aluminum pan. Add the onions, peppers, chipotles (with sauce), garlic, and beer. Sprinkle the reserved rub over the vegetables. Seal the pan tightly with foil and return to the grill. Raise the temperature to 300 and cook for an additional 3-4 hours until the meat is shreddable and falls easily from the bone.