Stuffed Manicotti With Venison and Mushroom Sauce
Sometimes we all need some comfort food: a hug on a plate, so to speak. It's hard to go wrong with a classic Italian dish like this cheese-stuffed manicotti in a rich venison and mushroom sauce.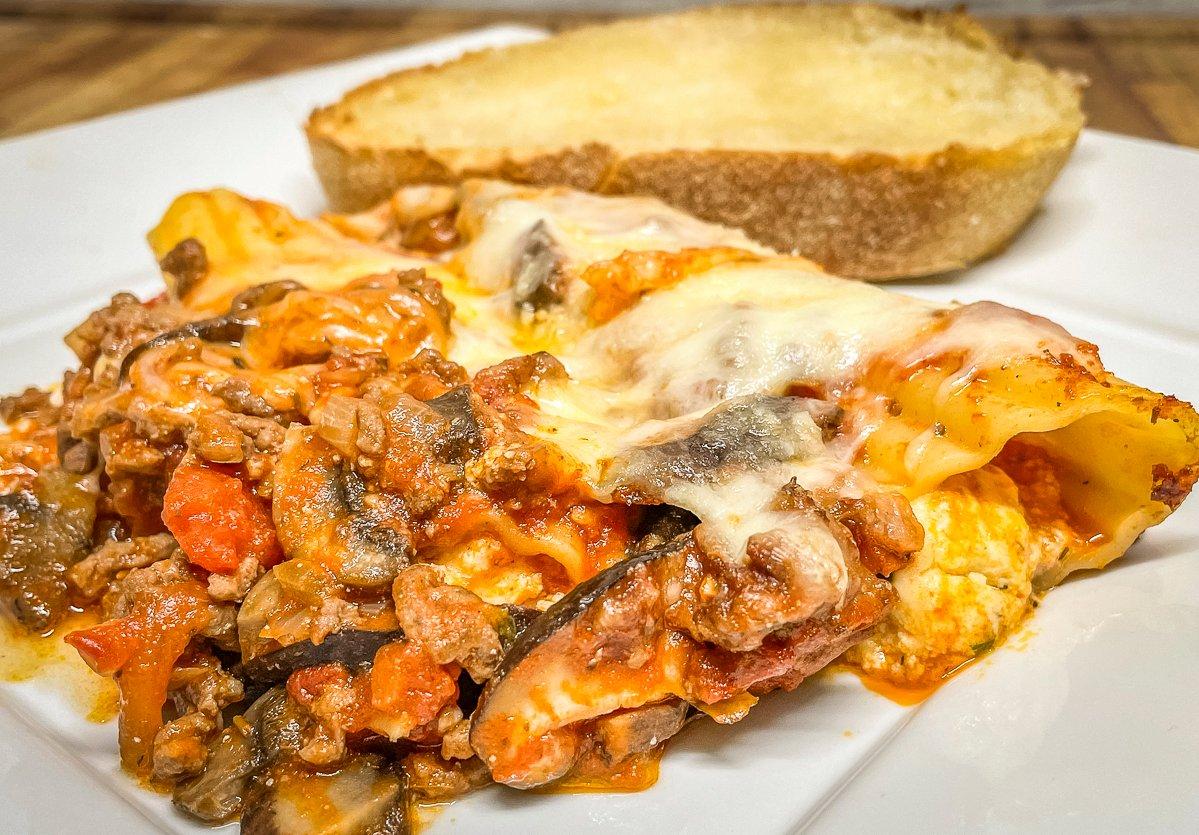 To stuff the manicotti, you can use a spoon, but it is easier to fill a 1-gallon plastic bag with your cheese filling, snip away the corner, and pipe the tubes full of cheese.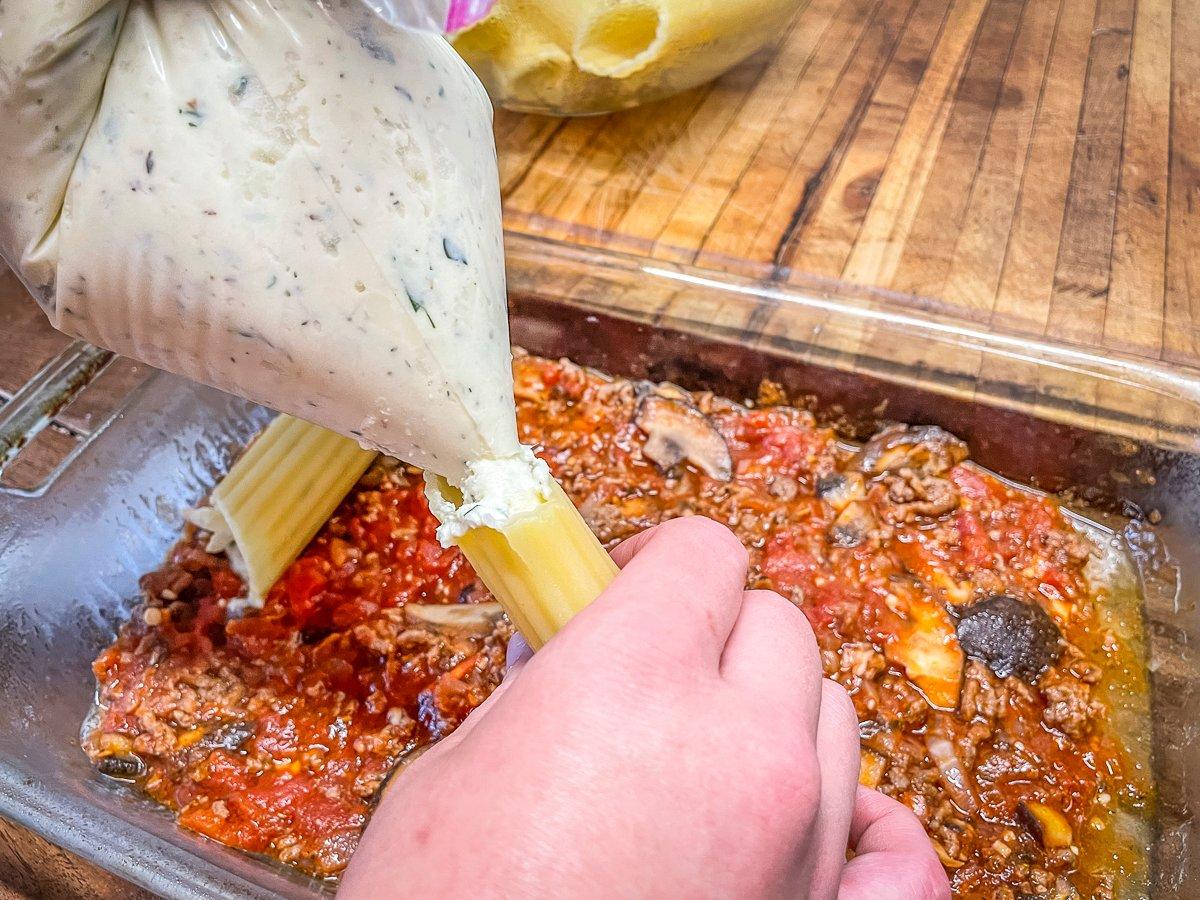 Ingredients
Meat Sauce
1 tablespoon olive oil
1 pound ground venison
8 ounces fresh mushrooms, sliced
1 yellow onion, diced
1 tablespoon garlic, minced
One 24-ounce can San Marzano whole plum tomatoes
1 tablespoon balsamic vinegar
1 tablespoon Italian seasoning
1 teaspoon kosher salt
Manicotti
12 to 14 manicotti shells
15 ounces ricotta cheese
2 cups shredded mozzarella, divided
1 1/2 cups shredded provolone, divided
1 cup freshly grated Parmesan cheese, divided
1 large egg
1 teaspoon dried Italian seasoning
1 teaspoon flat-leaf parsley, chopped
1 teaspoon fresh thyme, chopped
1 teaspoon each salt and pepper
Cooking Instructions
Start by making the sauce. Heat the olive oil in a large skillet over medium heat. Add the ground venison, mushrooms, and onion. Cook until the venison is browned and the onion is soft and translucent. Add the garlic, cook for 2 additional minutes, stirring often, then add the tomatoes and balsamic vinegar. Add the Italian seasoning and salt. Reduce the heat to a simmer. Use a spatula or spoon to break up the tomatoes as they simmer. Continue cooking until the tomatoes have broken down into a chunky sauce.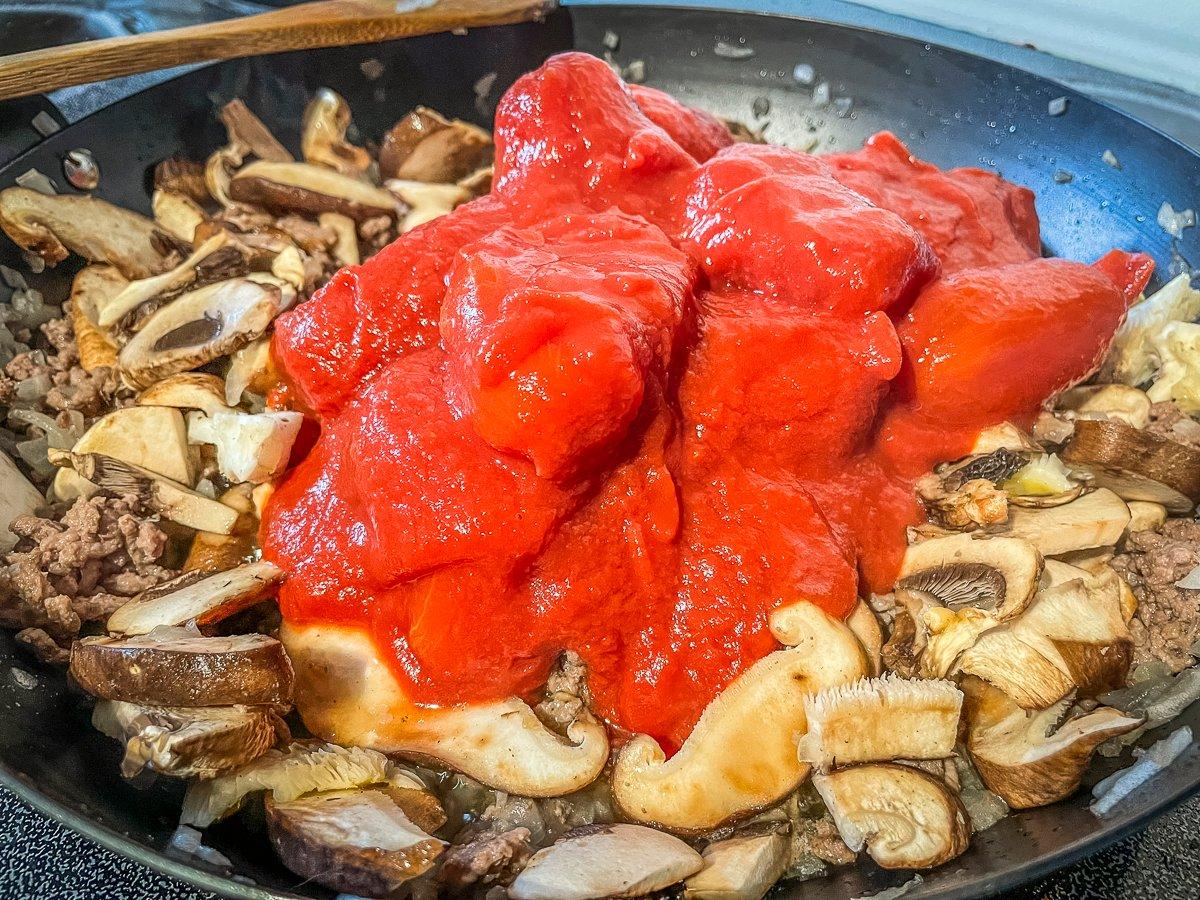 While the noodles cook, add the ricotta and half of the mozzarella, provolone, and Parmesan cheeses. Add the egg, Italian seasoning, parsley, thyme, salt and pepper.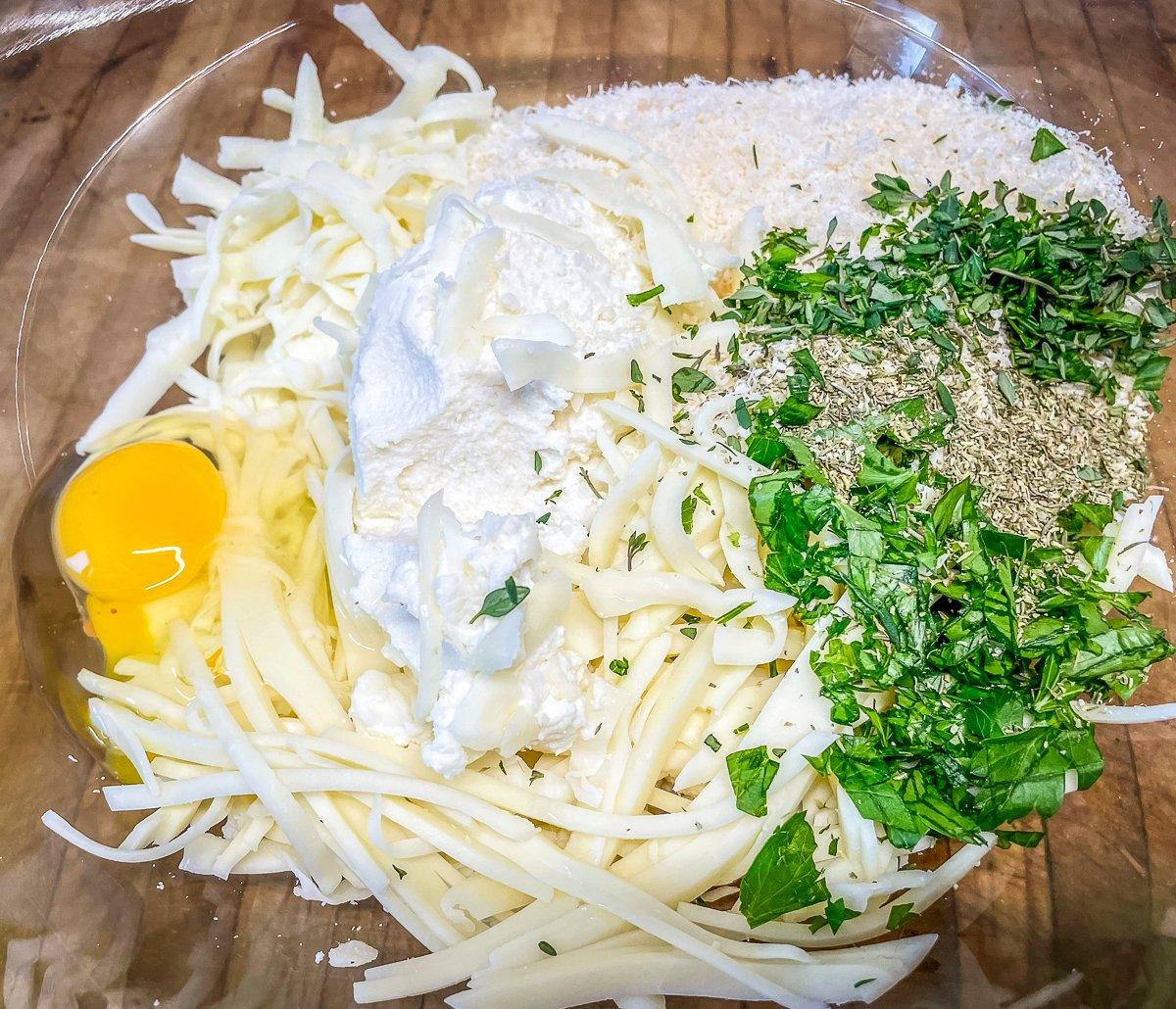 Remove the shells from the water and allow to cool. Lightly grease a 9-by-13-inch baking pan. Add a thin layer of meat sauce to the bottom of the pan. Pipe or spoon the cheese mixture into the shells, placing each shell in the baking pan as it is filled.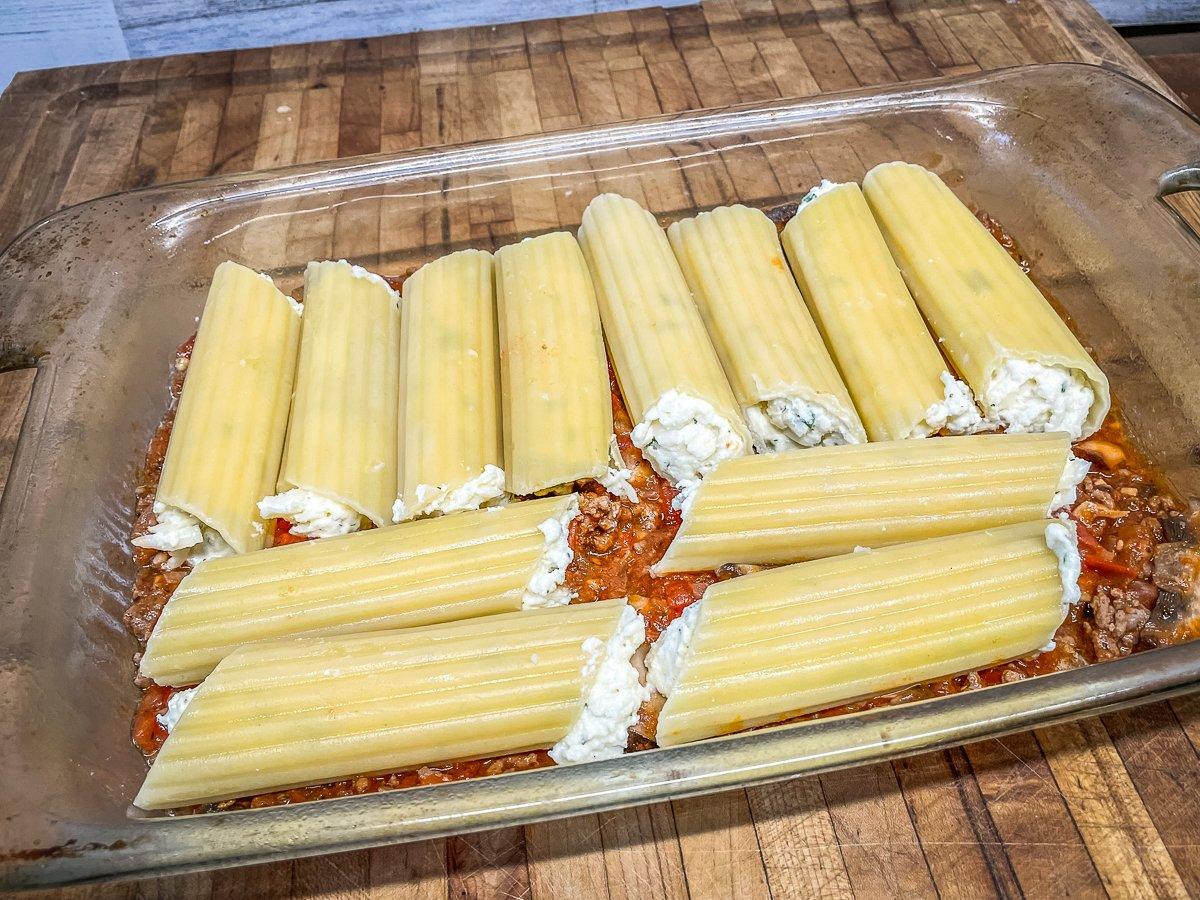 Bake in a preheated 350-degree oven for 30 minutes or until the cheese is golden brown and bubbly all over.