Sweet and Spicy Bacon Wrapped Backstrap Bites
These bite-sized grilled backstrap pieces are the perfect balance of sweet, smokey, and spicy. First, they get marinated in your favorite sweet teriyaki sauce, then dusted with Cajun seasoning, then wrapped in bacon. Serve as a main dish, or pass them out as appetizers. Either way, everyone will love them.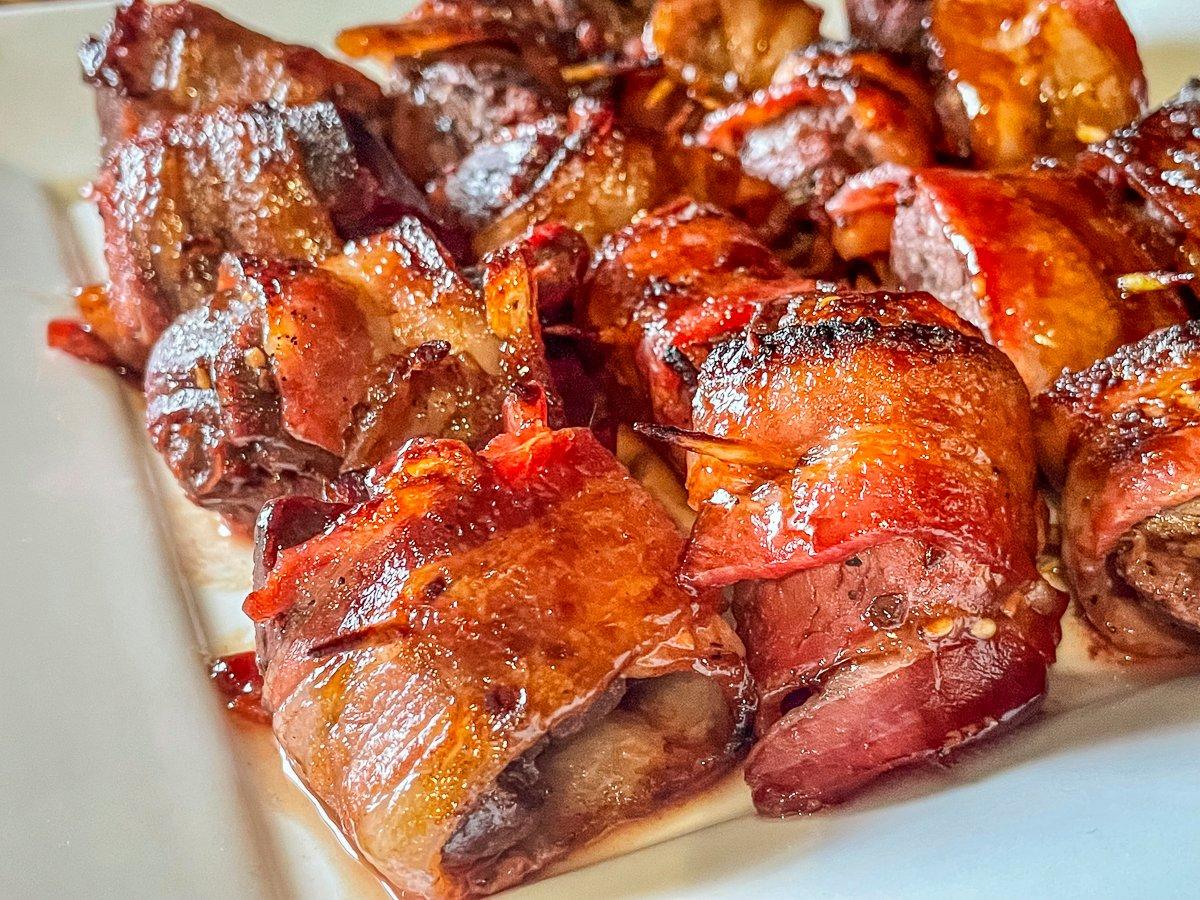 Ingredients
2 pounds backstrap, cut into 1.5 inch cubes
1 pound bacon, cut into thirds
2 cups teriyaki sauce, divided
2 tablespoons Cajun or Creole seasoning
Cooking Instructions
Cut the backstrap into cubes and place into a 1-gallon zip style bag. Pour over 1 cup teriyaki sauce. Refrigerate 4-8 hours.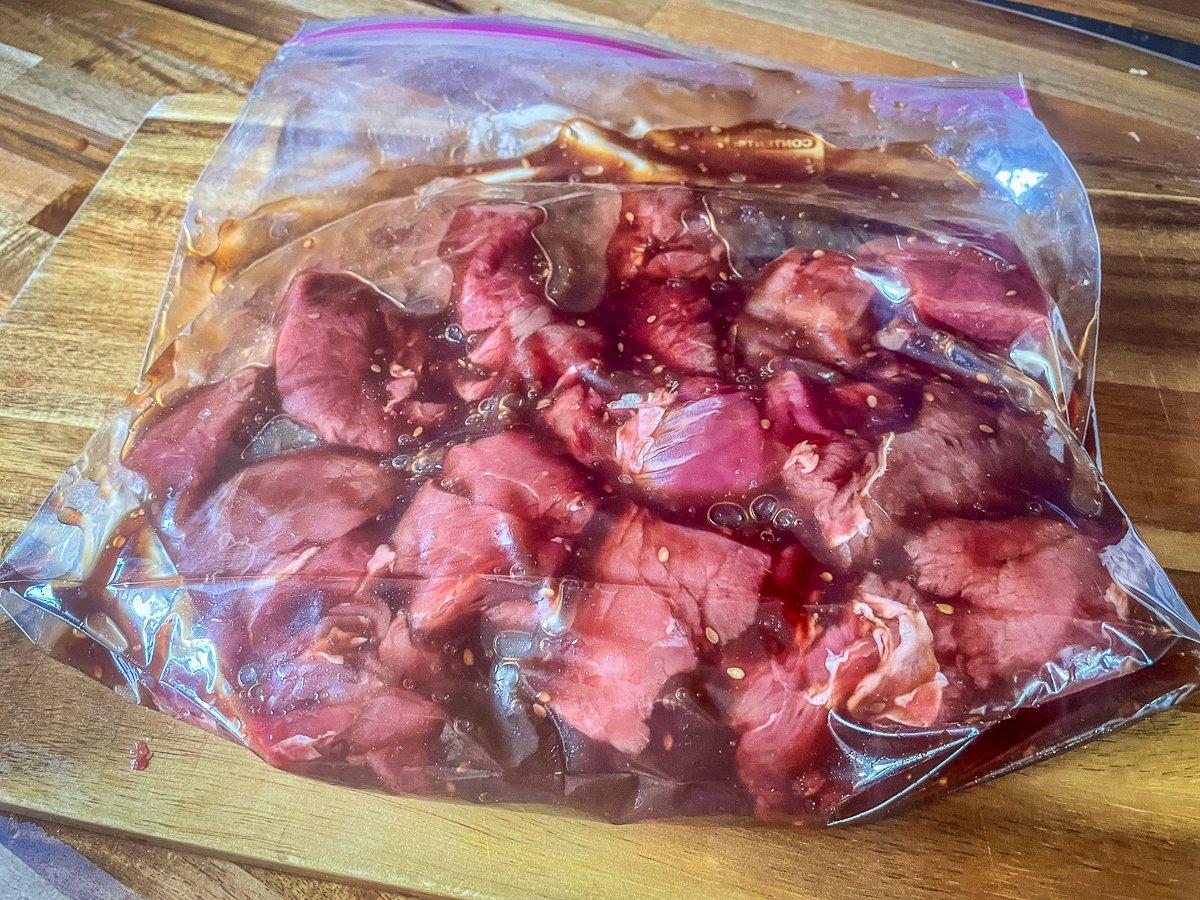 Wrap each bite in one-third of a strip of bacon. Pin in place with a toothpick.