Tandoori is an excellent way to introduce people to the flavors of Indian-style cuisine. The spice blend is mild, yet full of flavor and it complements the richness of the venison even better than the traditional lamb you normally see at Indian restaurants.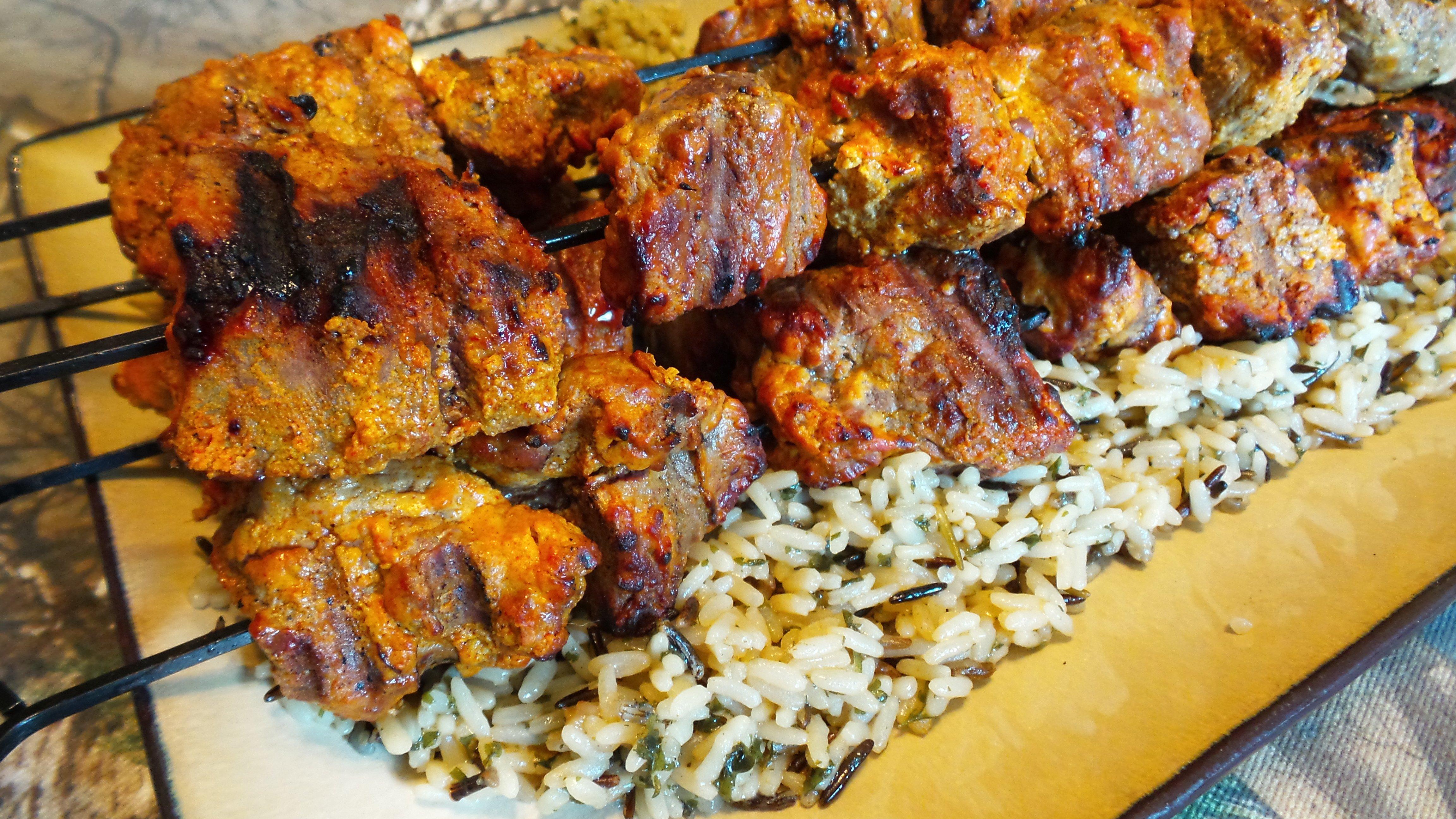 After trimming the meat into 1- to 2-inch cubes, toss it well into the marinade to evenly coat every piece. Cover with plastic wrap and refrigerate for two to four hours. If you are using more tender cuts of venison, like backstrap or sirloin, two hours is more than enough, if you are using less tender cuts like tip or neck roast, go a full four hours in the marinade.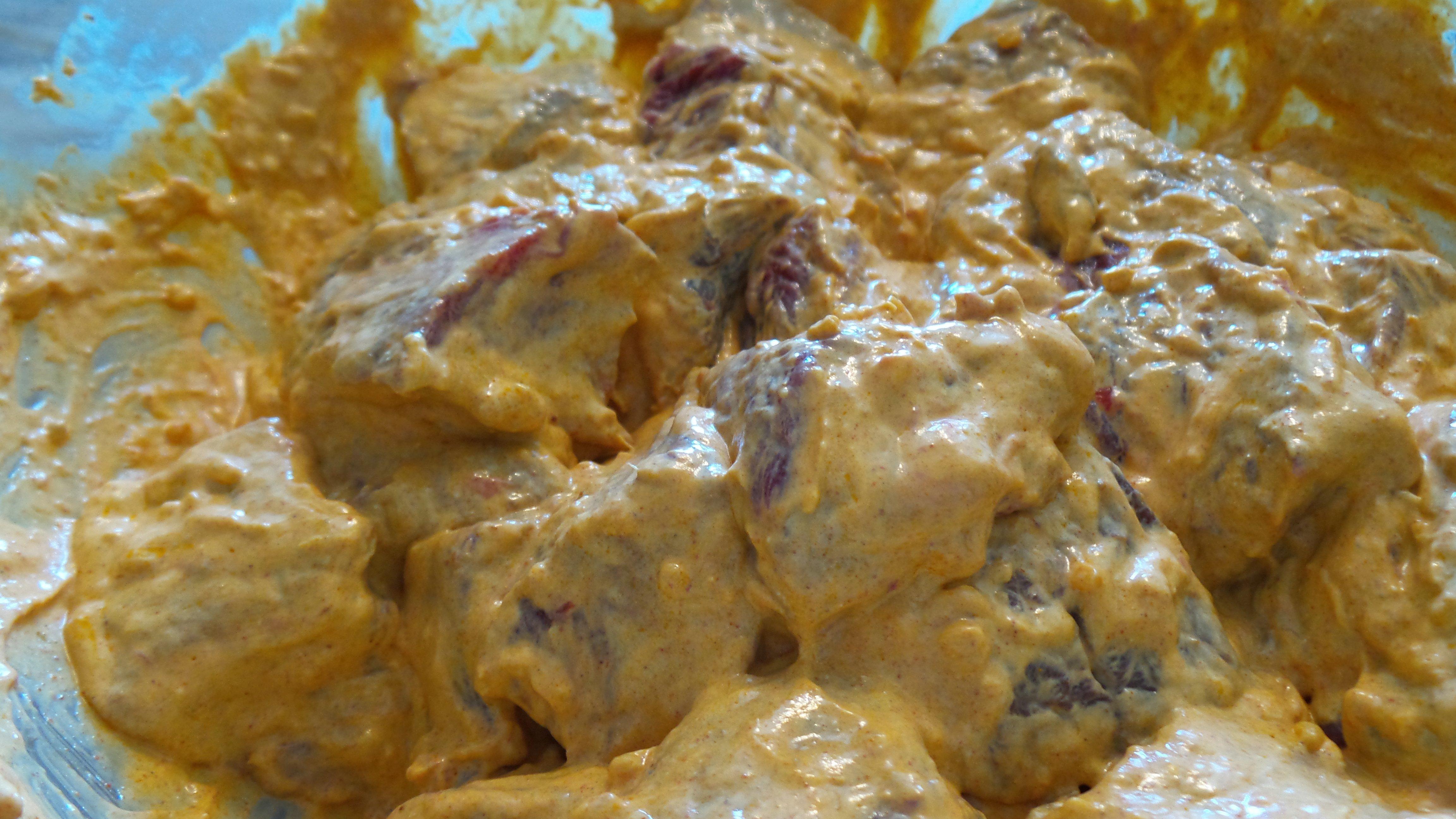 Preheat your charcoal or gas grill to a high heat level, hot enough to make you remove your outstretched palm from a few inches above the cooking grate in only a second or two.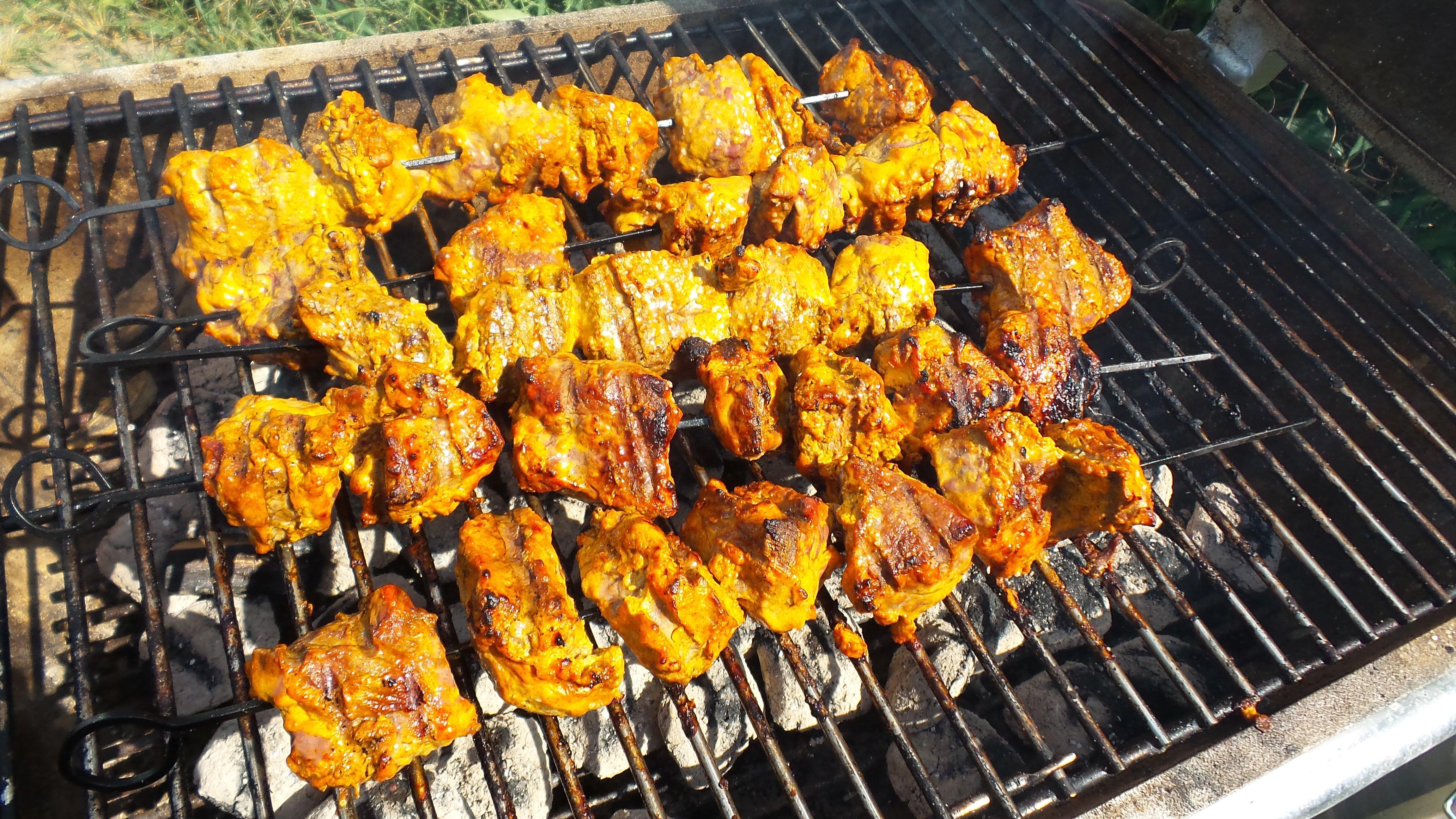 Once your grill is hot, simply place the skewers directly onto the cooking grate. I like to grill for two to three minutes per side, then flip, covering all four sides of the meat chunks. Serve over rice.
Ingredients
2 pounds venison, cut into cubes
1 cup yogurt
2 tablespoons canola oil
1 tablespoon finely chopped garlic
2 teaspoons finely chopped ginger
1 teaspoon ground coriander
1 teaspoon ground cumin
1/2 teaspoon cayenne pepper
1/4 teaspoon ground cinnamon
1 teaspoon ground turmeric
2 teaspoons paprika
1 teaspoon salt
Cooking Instructions
Pour yogurt into large glass mixing bowl, stir in oil and all spice ingredients. Mix well and add the venison cubes, tossing to evenly coat the meat. Cover and refrigerate for two to four hours.
Remove venison cubes from the marinade (discard leftover marinade) and slide the meat onto skewers. Grill three to four minutes per side until medium rare. Serve over rice.