Thai Green Curry Squirrel Recipe
While you don't often associate squirrel with Thai-style recipes, the pairing works well. You can find recipes to make your own green curry paste, but there are several great varieties available at large supermarkets, Asian groceries or online. Green curry paste gets its flavor from cilantro and green chilis, but it isn't overly spicy.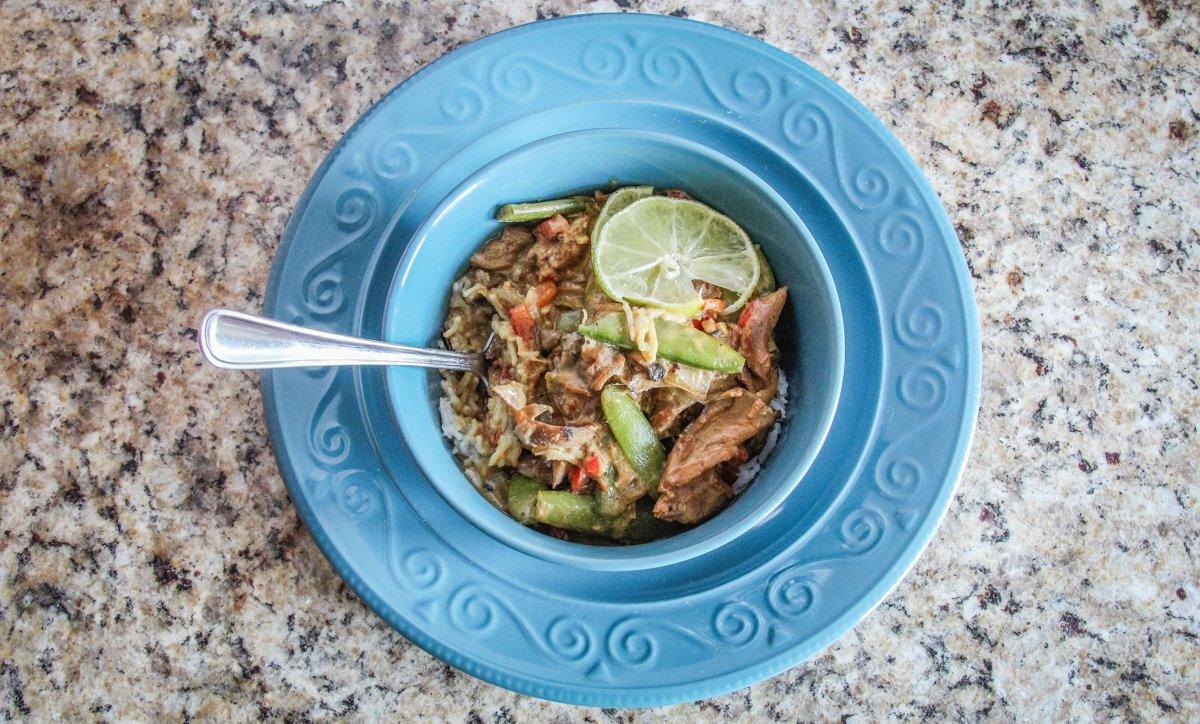 I cooked the squirrels in an Instant Pot pressure cooker, it only takes 25 minutes to turn out perfectly cooked and tender squirrel, but you can get the same results from your slow cooker. Once the squirrels have cooked tender, simply pick the meat from the bones for the recipe.
Ingredients
3 small gray squirrels, or 2 large fox squirrels, cooked and picked from the bone
1 13.5-ounce can coconut milk
1 cup chicken stock
2 tablespoons Thai green curry paste
½ large sweet onion, diced
1 large red bell pepper, diced
2 cups snap peas
Juice from half a fresh lime (slice remaining half for garnish)
1 clove garlic, minced
1 tablespoon honey
1 tablespoon fish sauce
1 tablespoon soy sauce
½ cup basil leaves, minced
Cooking Instructions
Start the recipe with two tablespoons of vegetable oil in a heavy pot over medium-high heat. Add the onion and bell pepper and cook for five minutes until they begin to soften. Add the curry paste, snap peas and garlic, continue cooking, stirring constantly, for another five minutes. Add the squirrel meat and stir well to blend.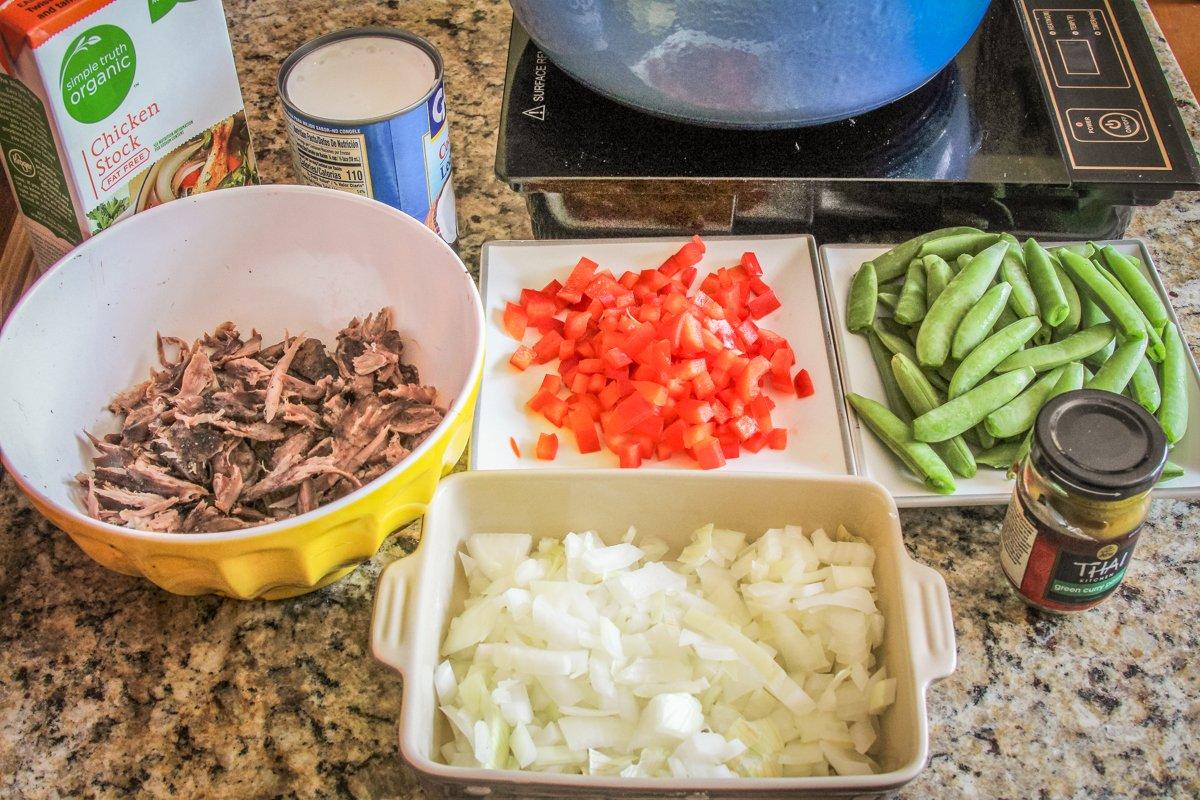 Pour in the chicken stock and coconut milk. Add the honey, fish sauce, soy sauce and minced basil. Reduce heat, cover the pot and simmer for 10 to 15 minutes. Just before serving, squeeze the juice from half a lime into the pot. Stir well and serve over rice.