Thai-Style Drunken Venison Noodles
This venison dish is a make-at-home version of your favorite Thai takeout meal. It's quick and easy to prepare, making it perfect for a fast weeknight dinner. Use a wok for a one-dish meal that makes cleanup a breeze.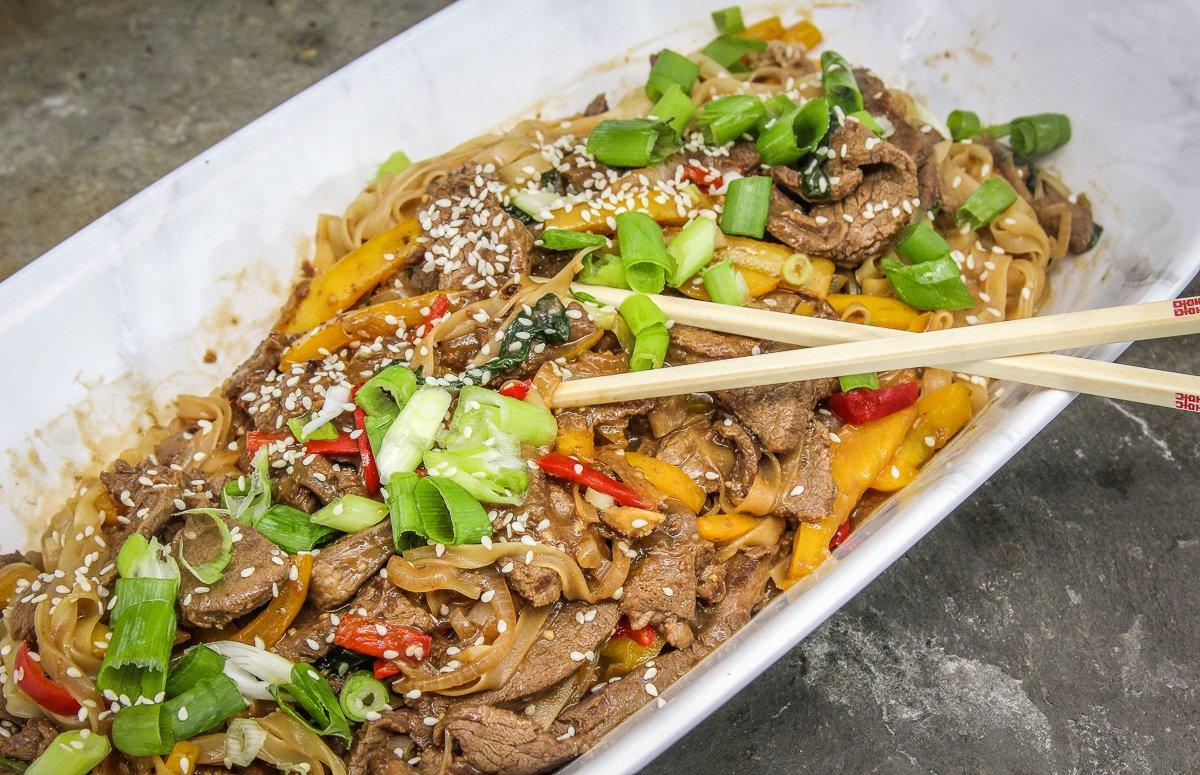 Use wide rice noodles, available at most grocery stores or online. Pre-soak them before cooking so they get done without overcooking the venison.
We use top or bottom round cuts for this one, but any venison roast will work. Just slice it thinly across the grain into bite-sized bits. Stashing the roast in the freezer for a couple hours will make slicing into thin strips easier.
Ingredients
2 tablespoons cornstarch
1 1/2 pounds venison, sliced
1 cup soy sauce
1 tablespoon vegetable oil
Noodles
8 ounces wide dried rice noodles
3 tablespoons vegetable or peanut oil
2 shallots, sliced
3 red chili peppers, deseeded and julienned
1 green onion, julienned into 3-inch pieces
2 cloves garlic, minced
1 cup fresh basil, Thai if available
1 cup red or yellow bell pepper strips
Sauce
1 1/2 teaspoons brown sugar, dissolved in 1 tablespoon hot water
1 tablespoon soy sauce
1 teaspoon fish sauce
2 teaspoons oyster sauce
Pinch of ground black pepper
1/4 teaspoon fresh grated ginger
Cooking Instructions
Add oil, soy sauce, cornstarch, and venison to a bowl and mix well, set aside and marinate for at least 30 minutes. Add the noodles to a bowl and cover with room temperature water to soak while the venison marinates.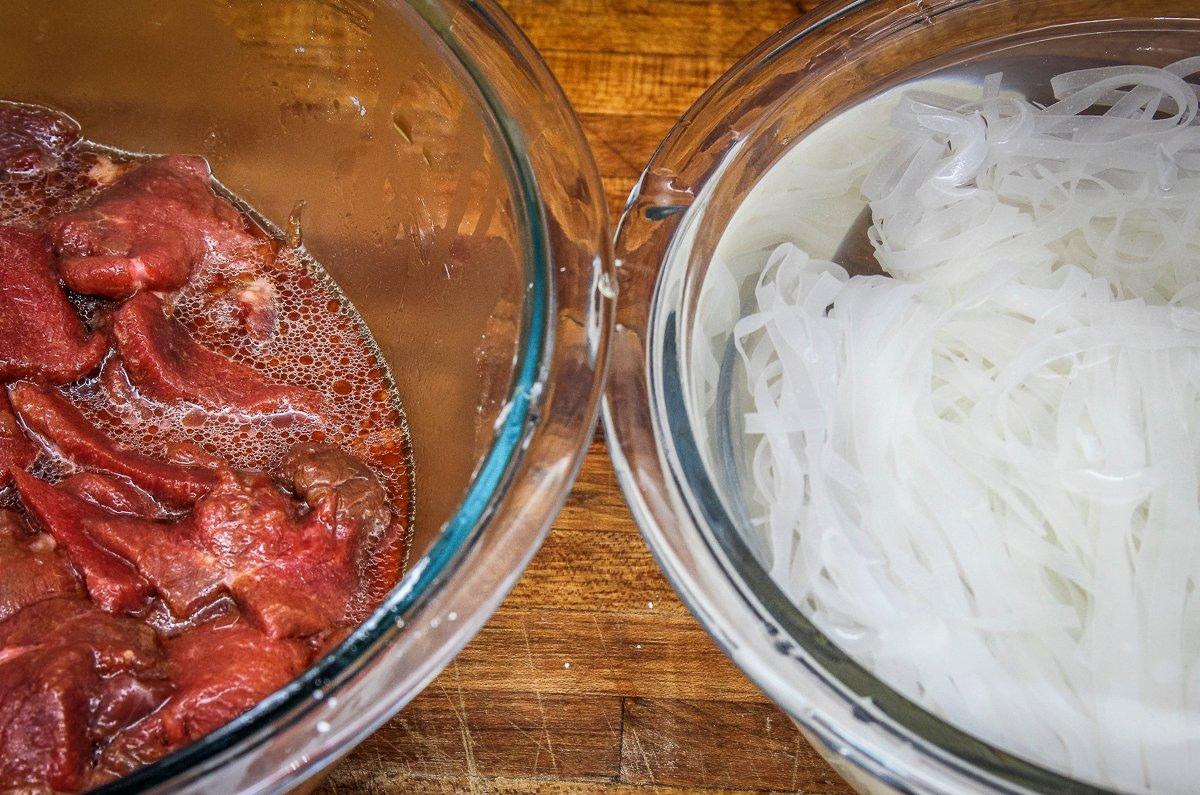 Stir frying goes fast, so prep the vegetables in advance.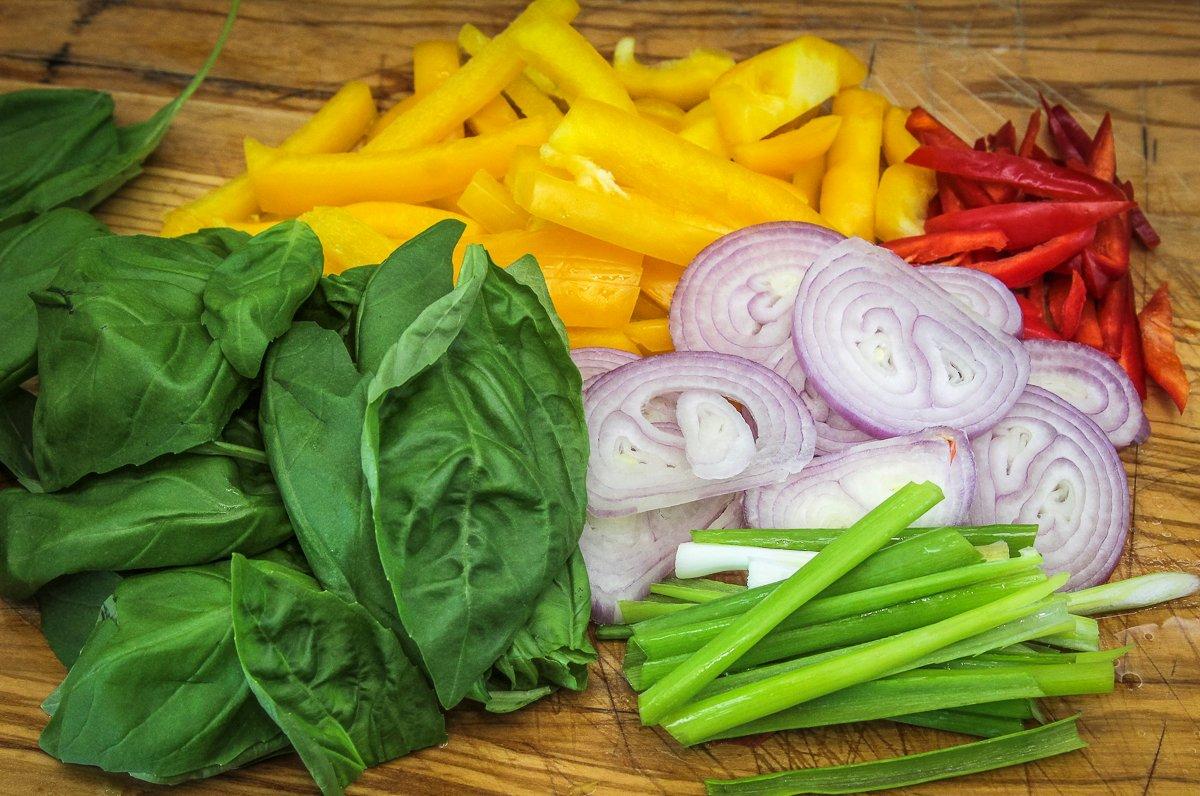 Remove the venison from the marinade, allowing excess marinade to drip back into bowl for a few seconds. Add the venison to the wok, stirring constantly, for about four minutes or until just browned well.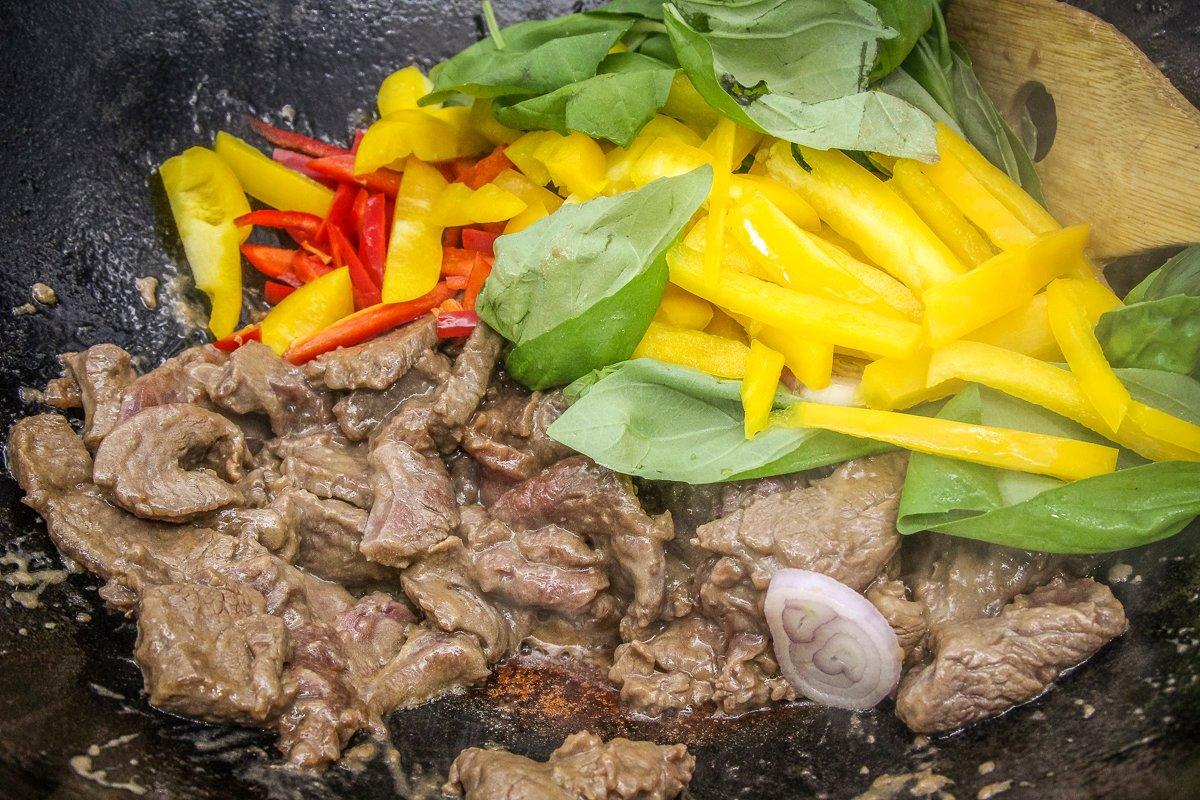 Add the garlic, basil, ginger, shallots and both bell and chili peppers. Stir fry, moving constantly to prevent burning, about three minutes total.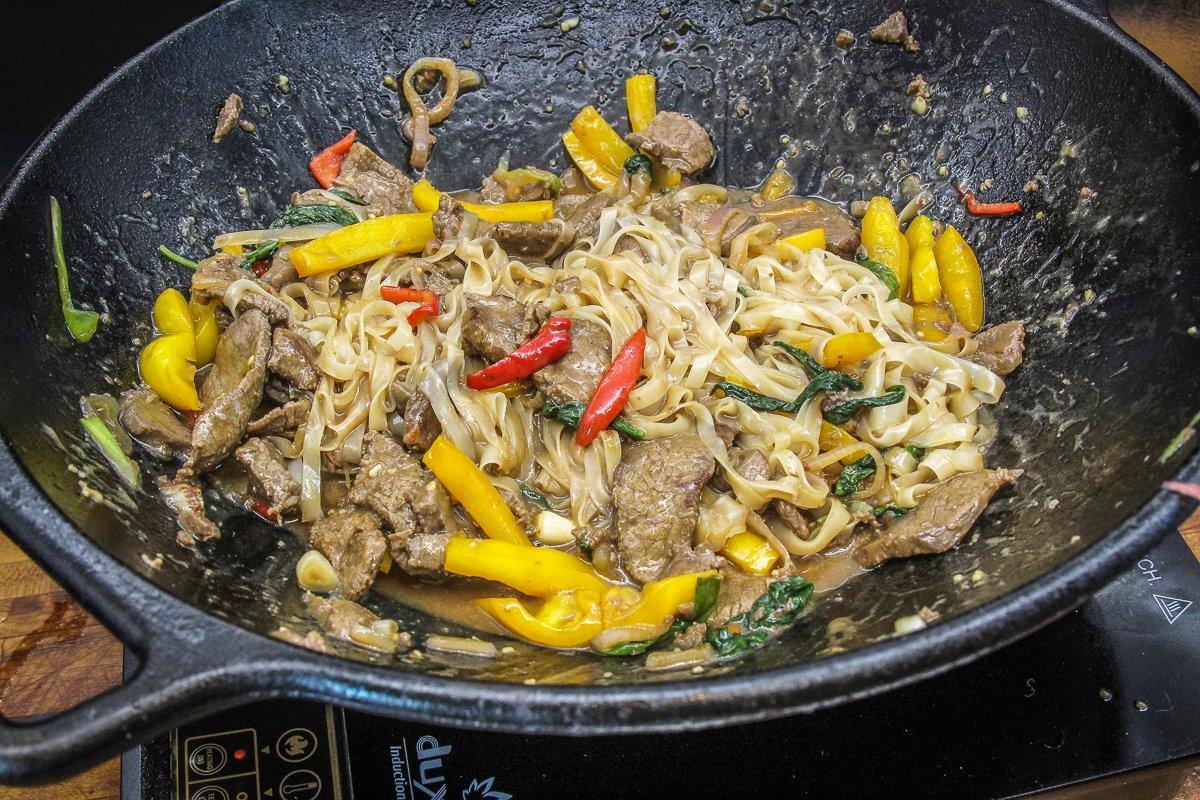 Reduce heat to low and blend sauce ingredients. Pour sauce over venison mixture in wok. Rinse the softened noodles under running water, then add them to the wok as well, stirring constantly to coat them with sauce. Cook the mixture another 2 to 3 minutes. Garnish with chives or green onions and sesame seeds, if desired. Serve immediately.