When it comes to comfort food, you can't beat a big bowl of Albondigas (Mexican meatball) Soup. We make ours with venison and lots of vegetables.
To help the venison meatballs hold together, we use uncooked rice and a beaten egg as a binder. Make the meatballs first, then refrigerate them while the soup base simmers. Add the meatballs and continue to simmer the soup until they are cooked through. Stir the soup gently to keep from breaking the meatballs as they cook.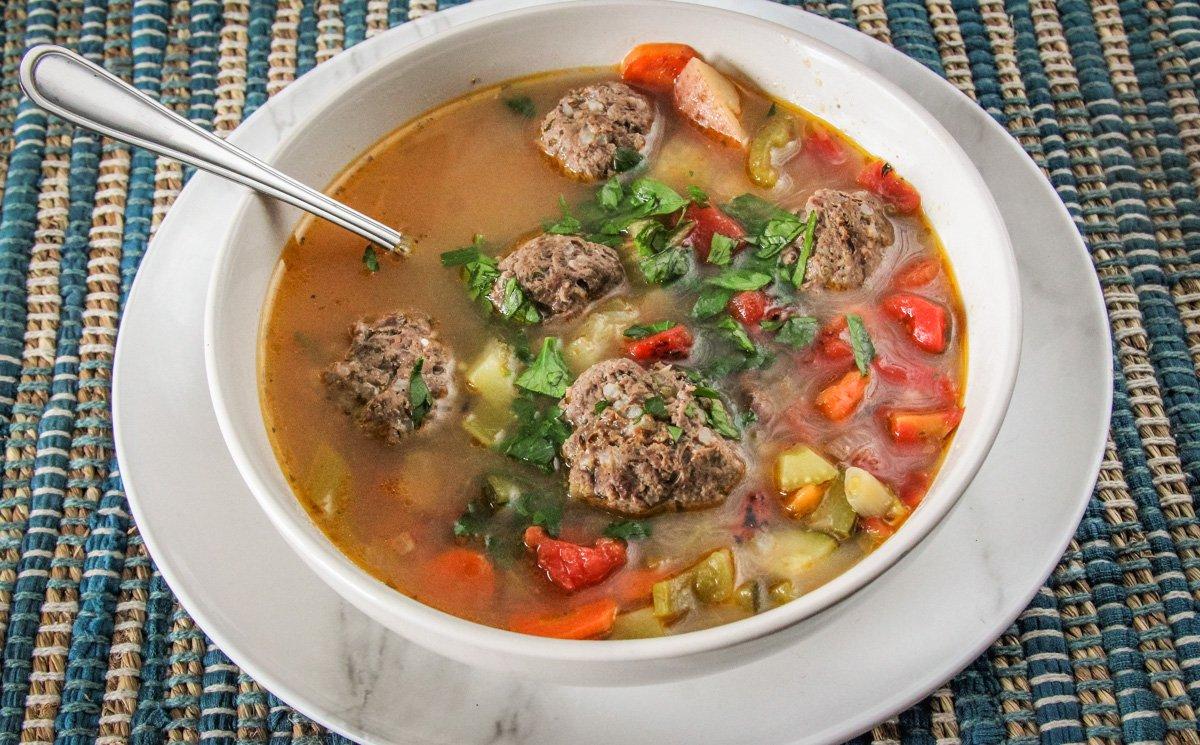 Ingredients
Meatballs:
2 pounds ground venison
2 garlic cloves, minced
1/3 cup uncooked white rice
1 teaspoon ground cumin
1 teaspoon dried oregano
1/4 cup chopped fresh flat leaf parsley
1 egg
1 teaspoon salt
1 teaspoon pepper
For the Soup:
1 tablespoon olive oil
1 large onion, chopped
2 garlic cloves, minced
3 carrots, cut into 1/2-inch pieces
3 stalks celery, chopped
10 small red potatoes, chopped into small cubes
One 10-ounce can roasted Hatch green chile peppers or 4 fresh Hatch chiles
6 cups chicken broth
6 cups water
One 14 1/2-oz. can diced fire-roasted tomatoes
1 tablespoon fresh oregano, chopped
1 tablespoon ground cumin
2 cups chopped zucchini
1/2 jalapeno, seeded and chopped (optional)
juice of a whole lime
salt and pepper, to taste
Cooking Instructions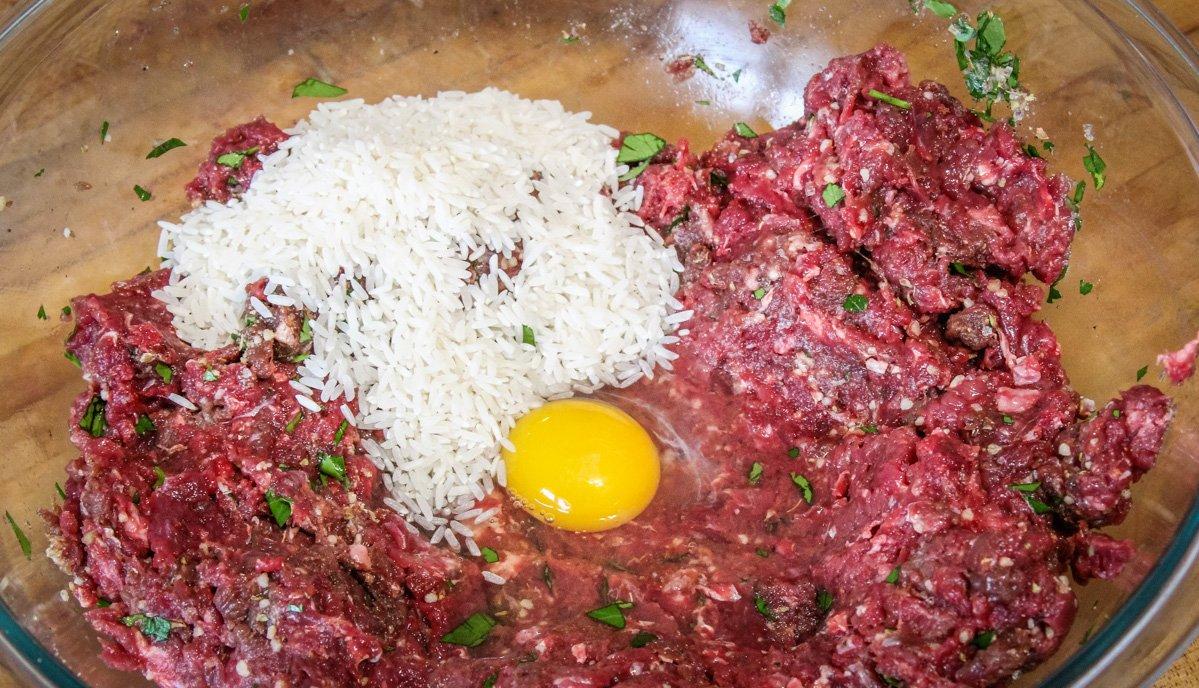 Start making the meatballs by blending the meatabll ingredients into the ground venison. Wet your hands and roll the mixture into 1-inch meatballs. Place them on a sheet tray and refrigerate.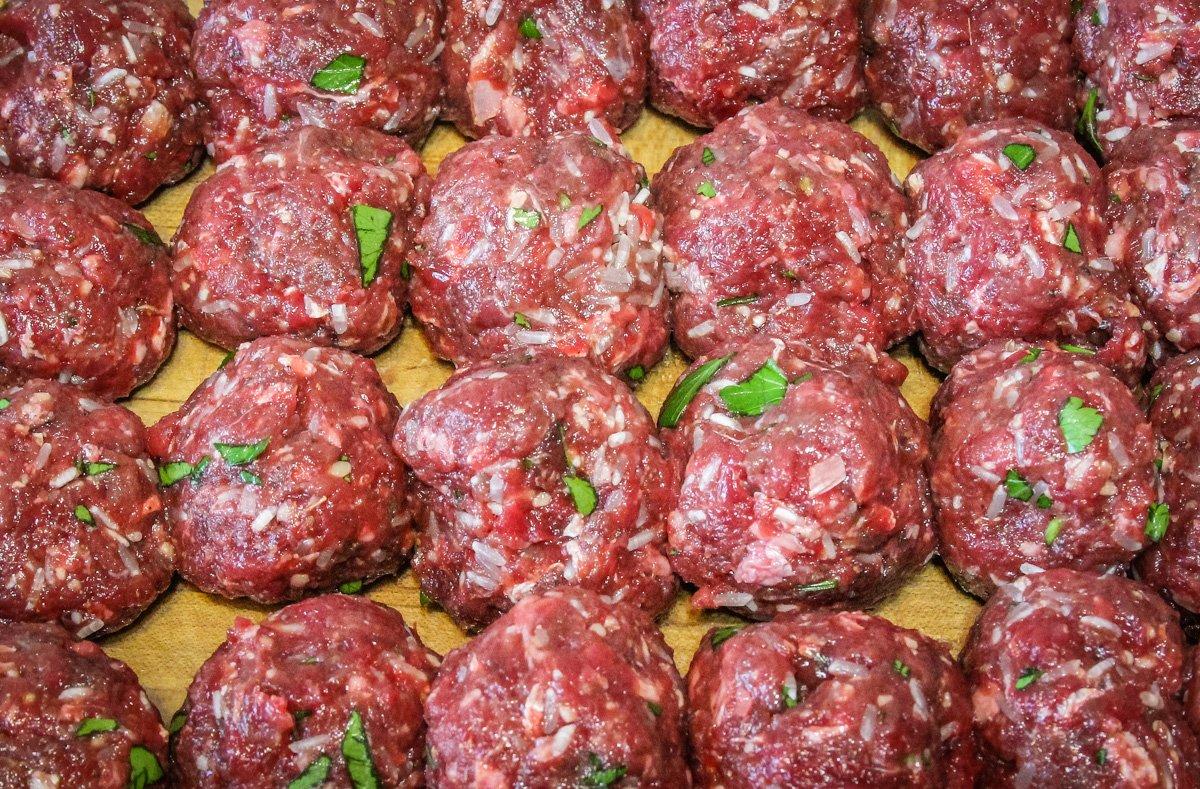 To start the soup, add the olive oil to a heavy pot over medium heat. Add the onion, celery, carrots, potatoes, zucchini and jalapeno to the pan. If using fresh Hatch chiles, seed and chop now and add to the pot. If using canned, wait to add until the next step. Sauté for 5 to 9 minutes until the vegetables start to soften. Add the minced garlic and can of green chilis. Pour in the chicken broth, water and fire-roasted tomatoes. Bring the mixture to a boil, then reduce the heat to a simmer. Cook for 30 to 60 minutes.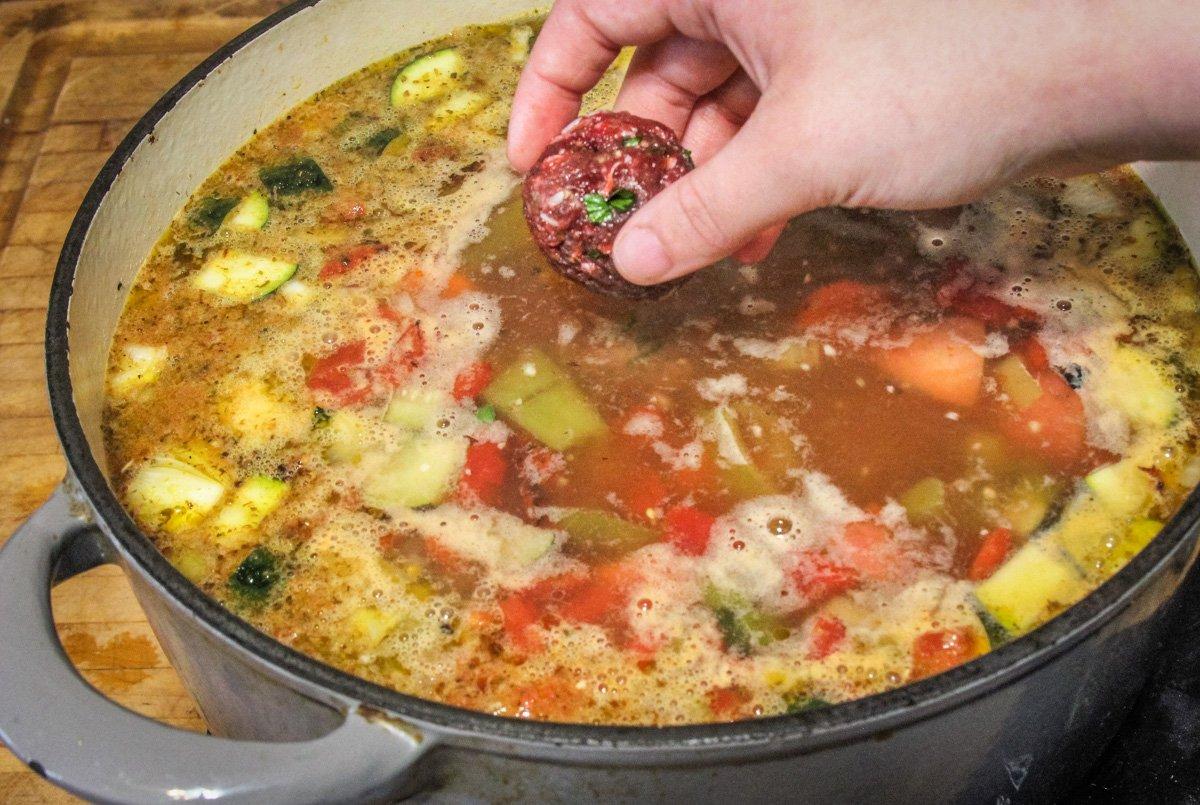 Gently add the meatballs, a few at a time, until they are all in the pot. Cover the pot, leaving a small crack to vent, and continue simmering for another 30 minutes. Serve with a lime wedge for squeezing at the table.