Venison and Sausage Pastalaya
Go to just about any Cajun family reunion, church potluck or football get together, and you'll probably see at least one dish in common: Pastalaya. Chances are, there will be several versions of it on the table, and they'll all taste pretty good.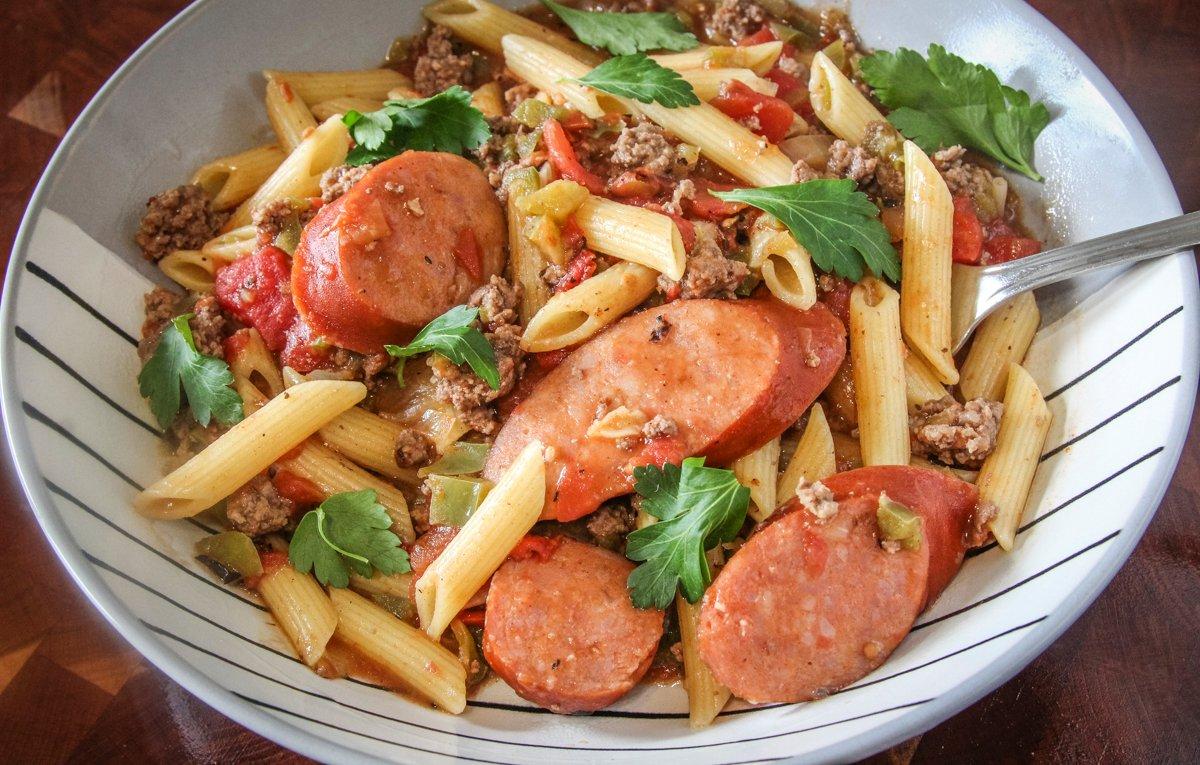 Pastalaya is one of those family dishes with countless versions. It's kind of a jambalaya made with pasta instead of rice. The great thing about this dish is that it's quick and easy, making it perfect for family night. We make it with ground venison and andouille sausage, and serve it with sliced garlic bread and a side salad to make a full meal.
Ingredients
2 tablespoons butter
2 tablespoons all-purpose flour
1 pound ground venison
1 pound andouille or smoked sausage, cut into 1/2-inch rounds
1 cup chopped, green bell peppers
1 cup yellow onion, diced
1 can diced fire roasted tomatoes
1 cup chicken broth
2 cloves garlic, minced
2 tablespoons Creole or Cajun Seasoning
1 pound penne pasta, cooked (reserve some of the pasta cooking water)
1/4 cup chopped green onions or flat leaf parsley for garnish
Cooking Instructions
Brown the ground venison in a large Dutch oven. Add the sliced sausage and cook for 10 minutes with the lid on.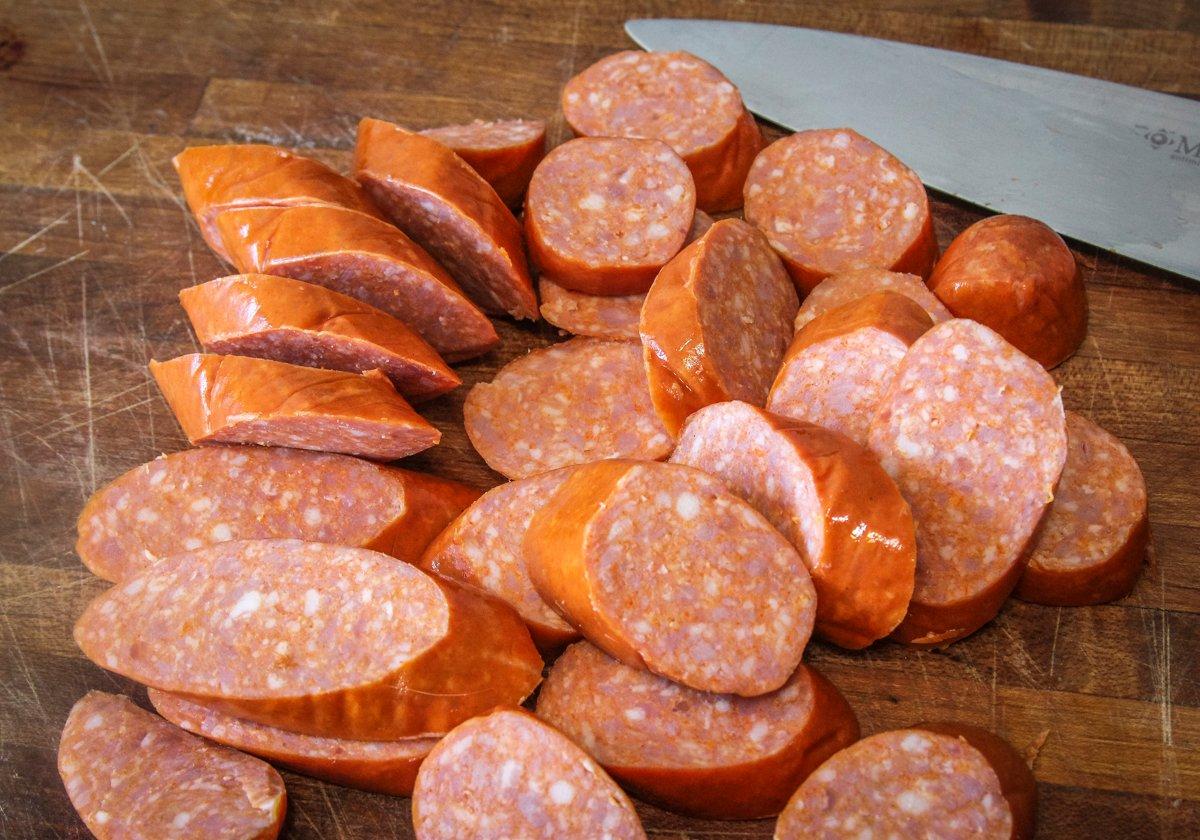 Remove the meat from the pot and add the peppers and onions. Cook, stirring often, for 5 minutes. Cover the pot and cook an additional 5 minutes.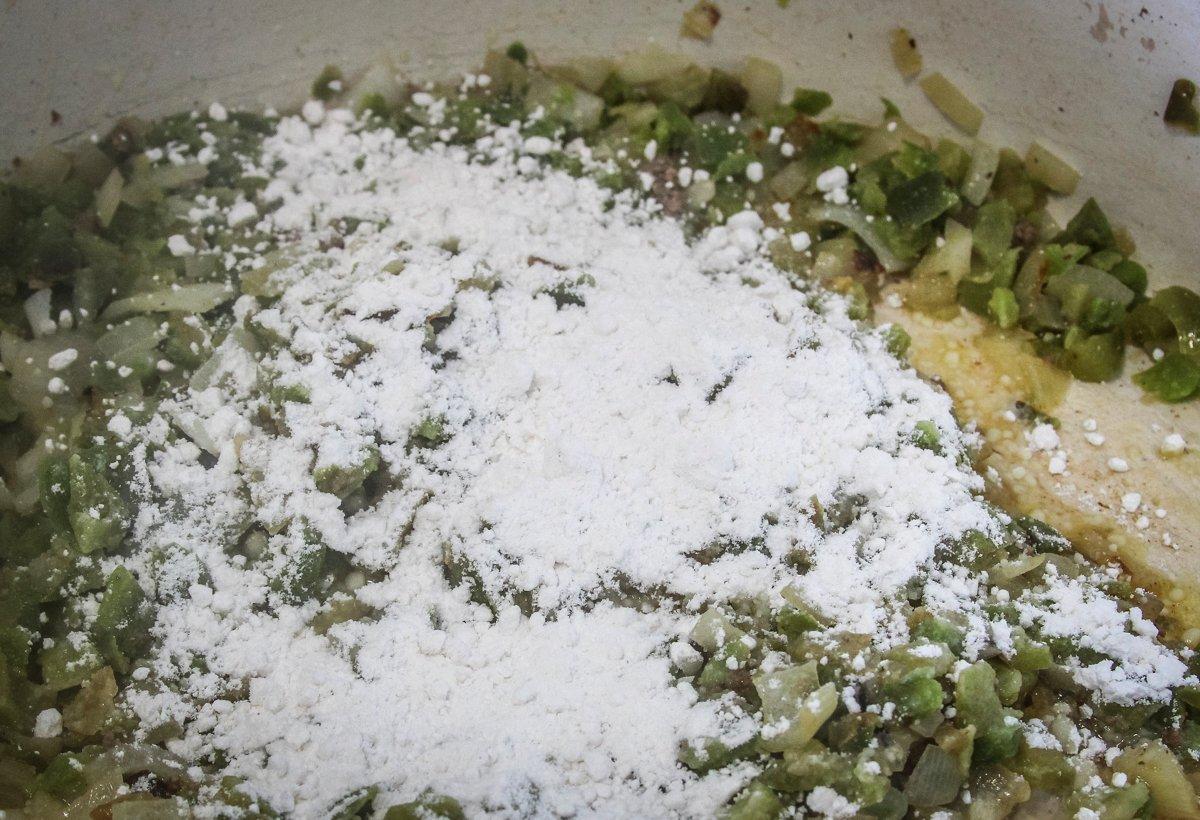 Sprinkle over the flour and stir well, cooking until the flour has browned lightly. Return the meat to the pot. Add the fire-roasted tomatoes, chicken broth, garlic, and Creole or Cajun seasoning. Stir well. Cover the pot, reduce the heat to low, and let the mixture simmer for 15 minutes.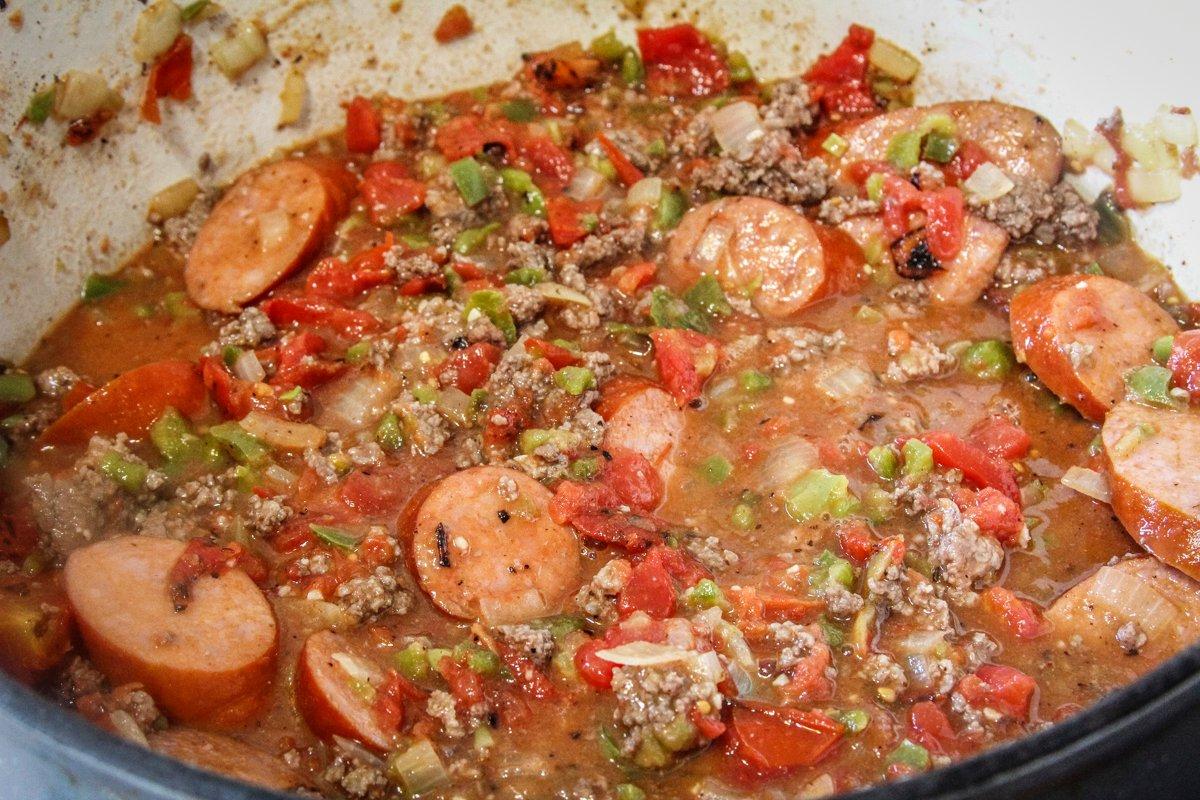 While the mixture simmers, cook the pasta to al dente, leaving it just a bit underdone. Scoop the pasta out of the pot with either a slotted spoon or wire spider. Dump the pasta into the cooked venison. Stir well. If the mixture needs thinning, add a bit of pasta water to get the consistency just right.
Top the mixture with diced green onion or fresh flat leaf parsley just before serving.