Venison and Sausage Red Beans and Rice
Just about everyone knows red beans and rice as a classic side dish. Well, everyone south of the Mason Dixon, anyway, along with more than a few enlightened northern folk. One of our favorite deer camp meals takes this standard side dish and turns it into a full dinner.
We brown ground venison with onion and sausage, usually Conecuh brand, add our favorite canned red beans, and simmer for 30 minutes to an hour. Serve with a big scoop of white rice, and you have an easy meal that will stick with you.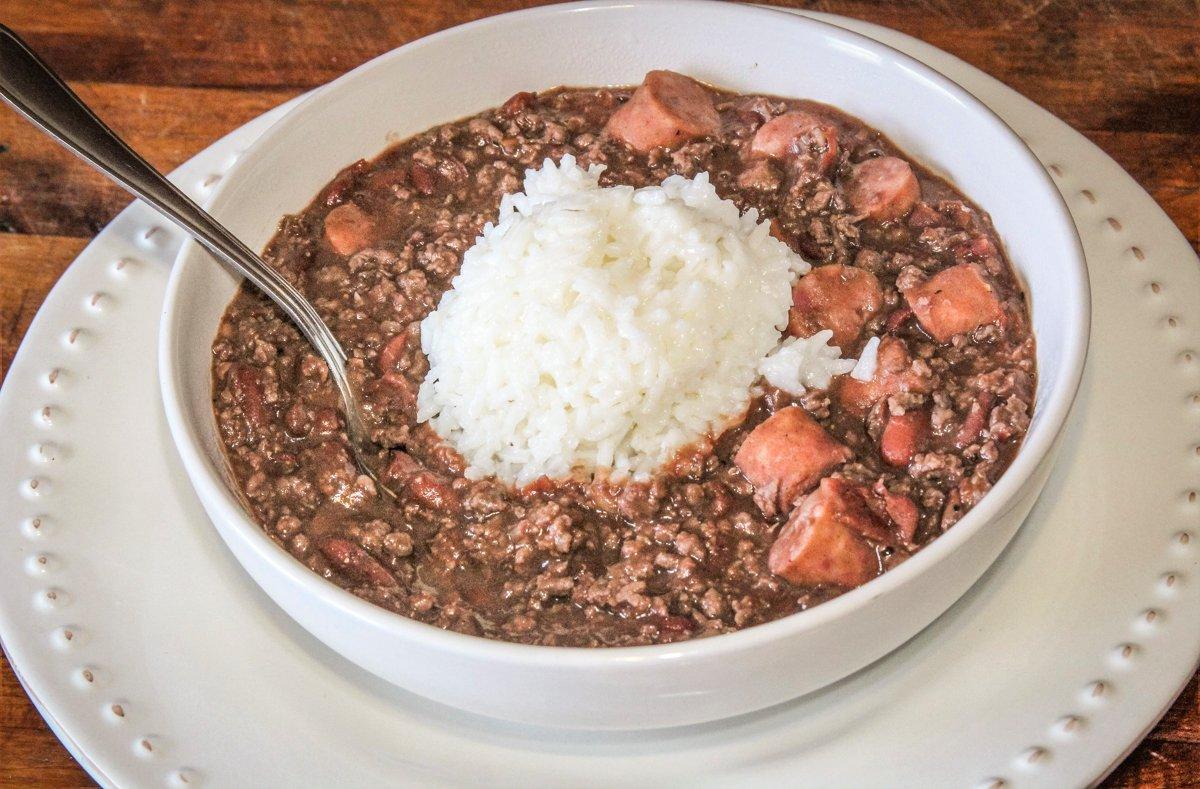 You can slow cook your own red beans if you have the time, but you'll be hard pressed to beat the flavor you can get from canned Blue Runner Creole Cream Style Red Beans. They are made down in Gonzales, Louisiana, and they taste like homemade. If you can't find Blue Runner in your local store, you can order them online.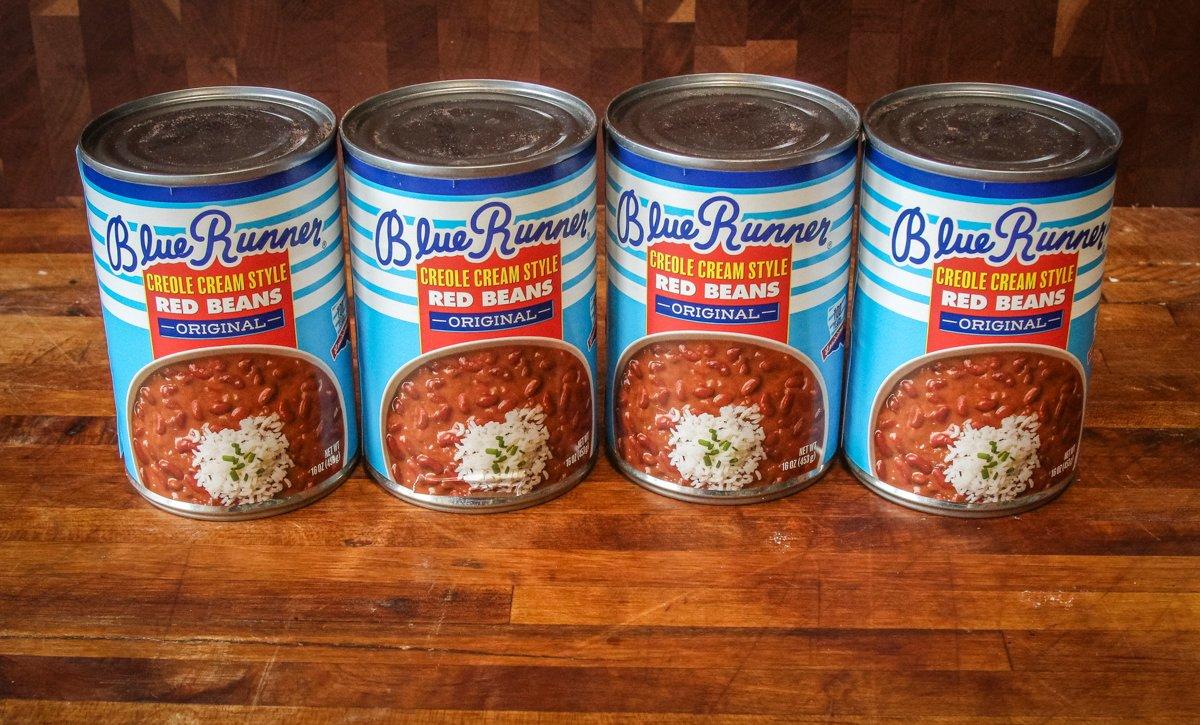 Ingredients
2 pounds ground venison
1 pound sausage, sliced
4, 16-ounce cans Blue Runner Red Beans
1 large yellow onion, diced
1 bell pepper or 2 jalapeno peppers diced (optional)
1/2 cup red wine
2 tablespoons Cajun or Creole seasoning blend, divided
1 tablespoon black pepper
2 teaspoons salt
Hot sauce to taste
Cooked white rice
Cooking Instructions
Start by browning the ground venison in a large pot. Season with 1 tablespoon Cajun or Creole seasoning blend.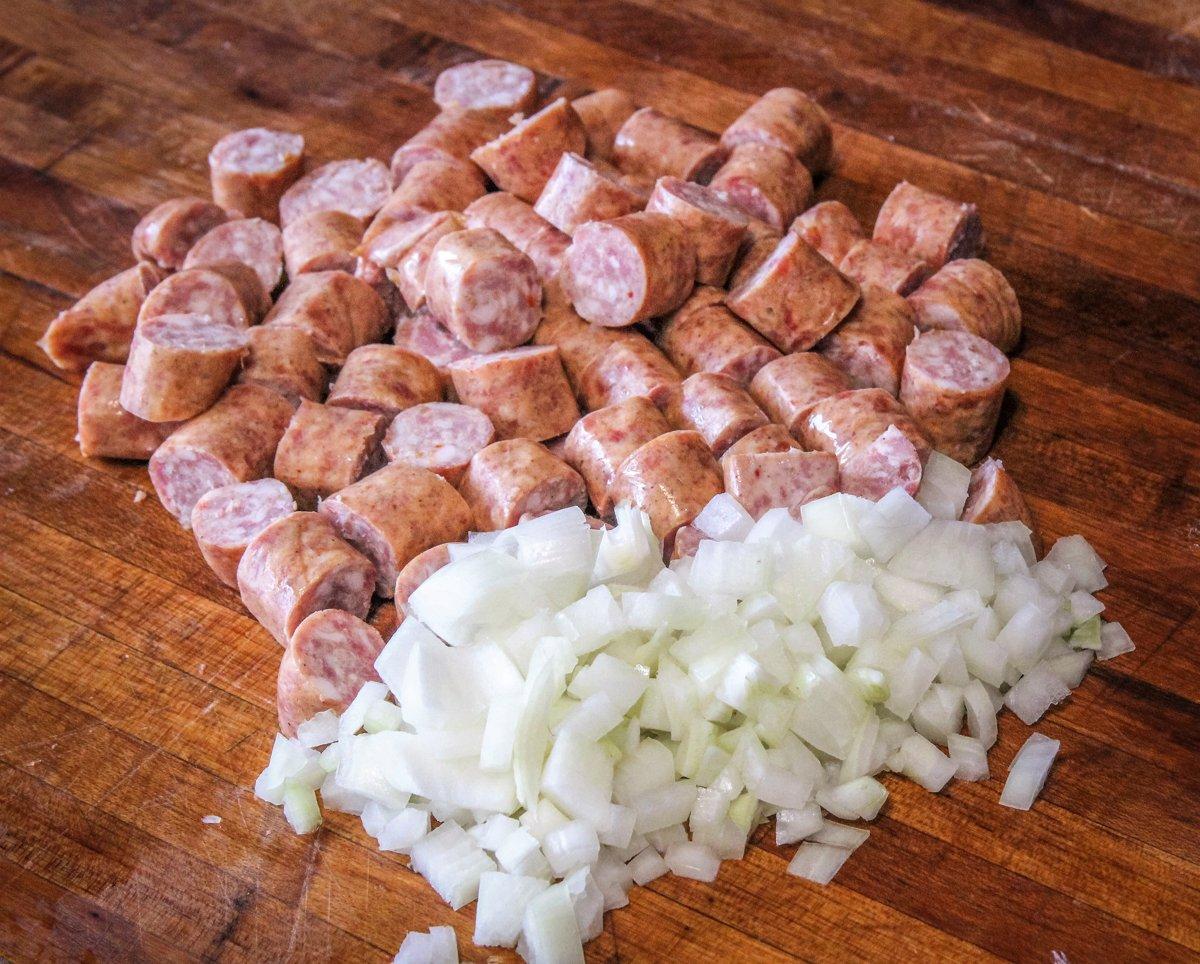 Once the venison has partly browned, add the onions, peppers and sausage to the pot. Cover the pot with a lid and continue cooking for another 5 to 7 minutes until the venison is cooked through and the onions have softened.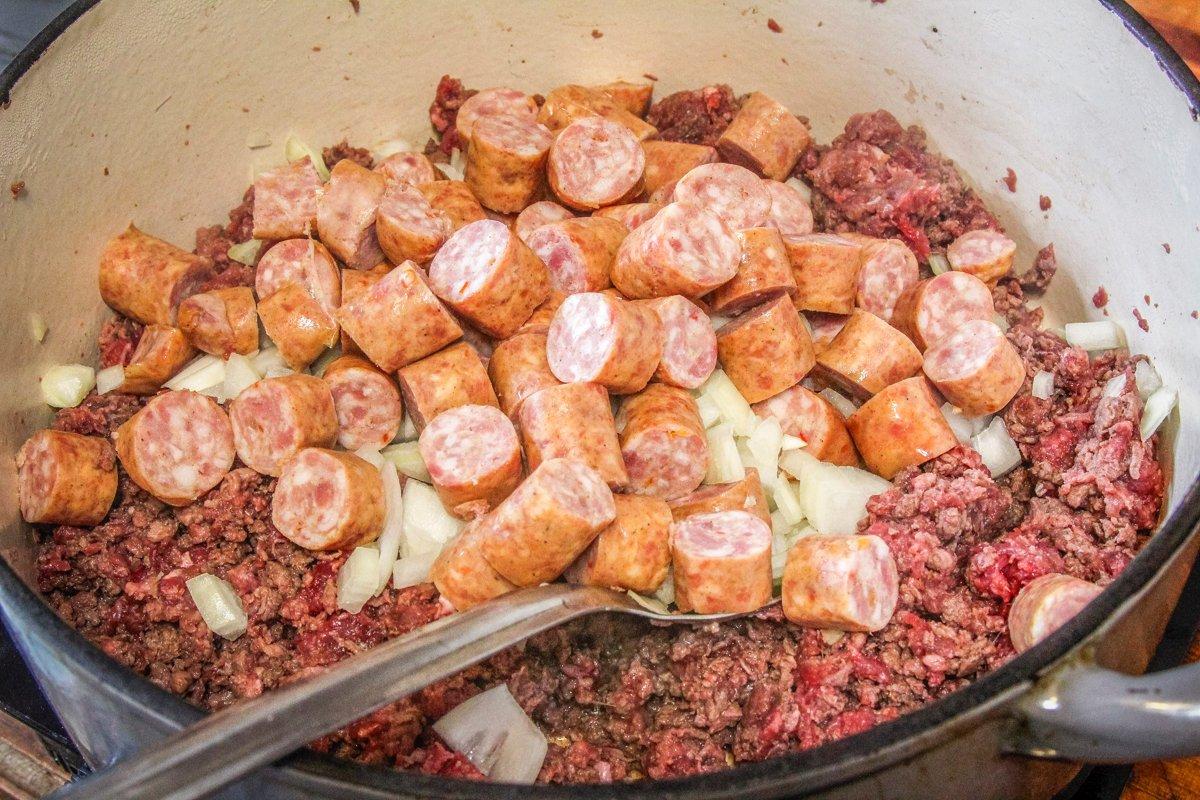 Add all four cans of the red beans. Pour in the red wine. Season with salt, pepper and the remaining Cajun seasoning blend. Add hot sauce to taste. Reduce the heat to low and simmer the pot for 30 to 60 minutes. Serve with a scoop of cooked white rice.