Venison Backstrap and Caramelized Onion Canapes
A great way to introduce friends and family to wild game is through appetizers and snacks. These easy canapes are just the thing. Simply season and grill either backstrap or, even better, an inside tenderloin. Slice the meat into thin strips and serve it on toasted baguette slices.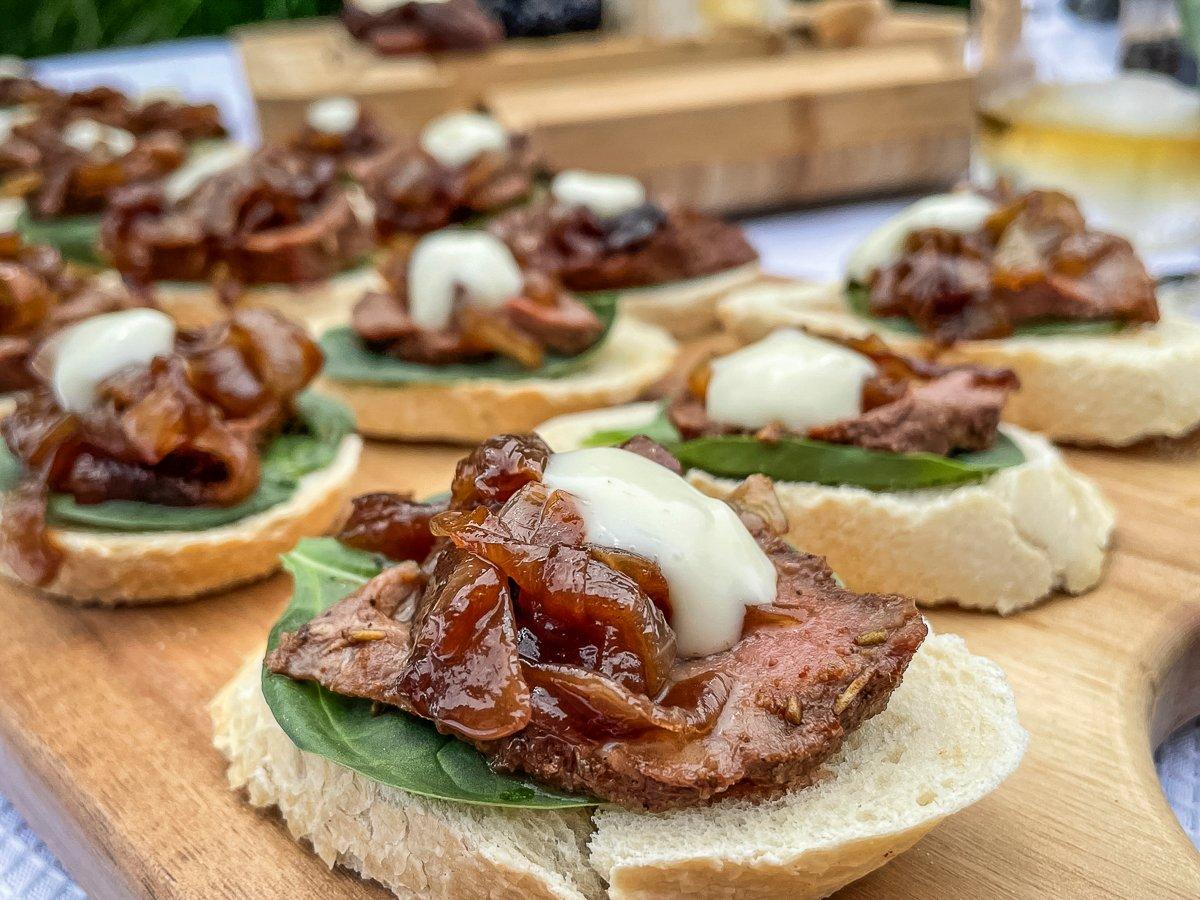 Try serving these canapes with assorted cured meats, cheeses, and a bit of fruit for an appetizer spread everyone will love. We use the Realtree Logo cheese board and glasses from Cave Pop to add a bit of an outdoors feel to the spread.
Ingredients
1-pound section of venison backstrap or inside tenderloin
Seasoning Rub
1 teaspoon salt
1/2 teaspoon black pepper
1/2 teaspoon garlic powder
1/2 teaspoon ground rosemary
1/2 teaspoon smoked paprika
Caramelized Onions
3 tablespoons butter
1 tablespoon canola oil
2 large Vidalia or other sweet onions, sliced
2 tablespoons brown sugar
1/4 cup red wine
Salt
36 baguette slices, toasted
2 cups baby spinach leaves
1/2 cup store-bought horseradish sauce, or make your own by mixing 2 tablespoons prepared horseradish with 1/2 cup sour cream, 1/2 teaspoon lemon juice, and salt to taste
Cooking Instructions
Mix the seasoning rub and coat the venison inside tenderloin or backstrap well. Set the meat aside and preheat your Traeger Grill to 350 degrees.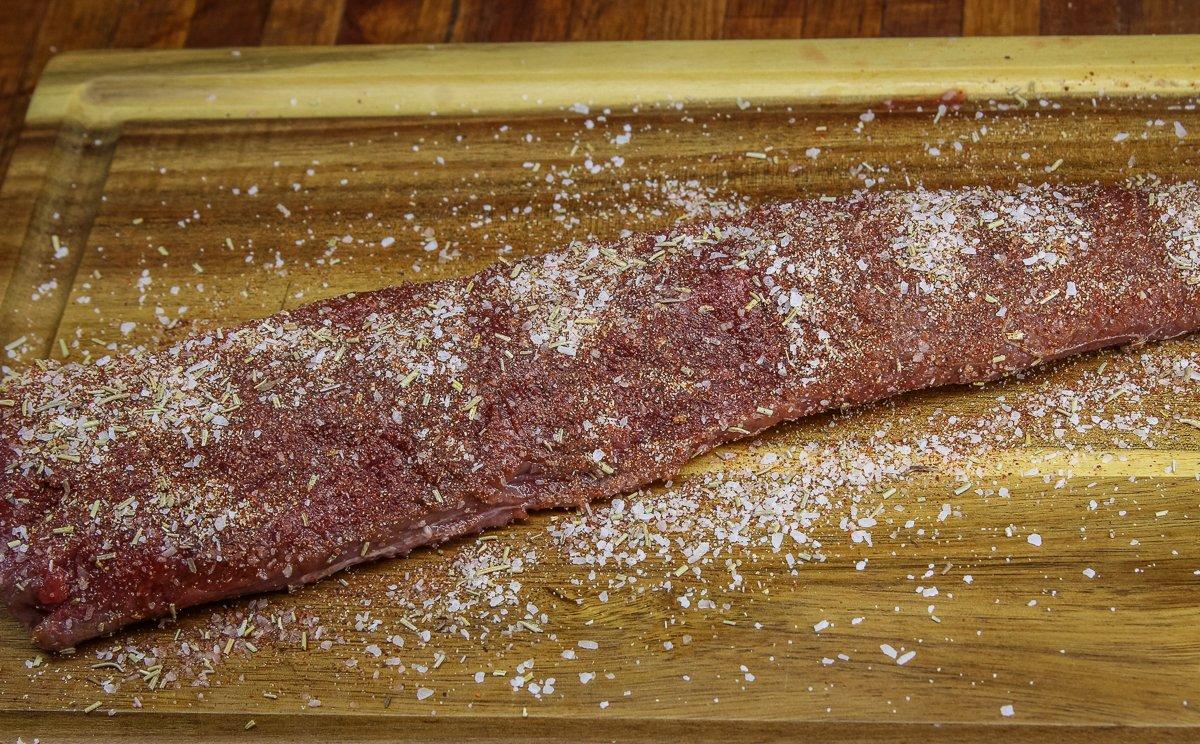 While the onions cook, place the venison on the grill. Cook for 6 to 10 minutes, depending on thickness, or until the venison reaches about 130 degrees internal temperature for medium-rare. Turn the venison on the grill 2 to 3 times to evenly brown all sides. Remove the venison and allow it to rest, loosely tented with foil, for 10 to 15 minutes before slicing.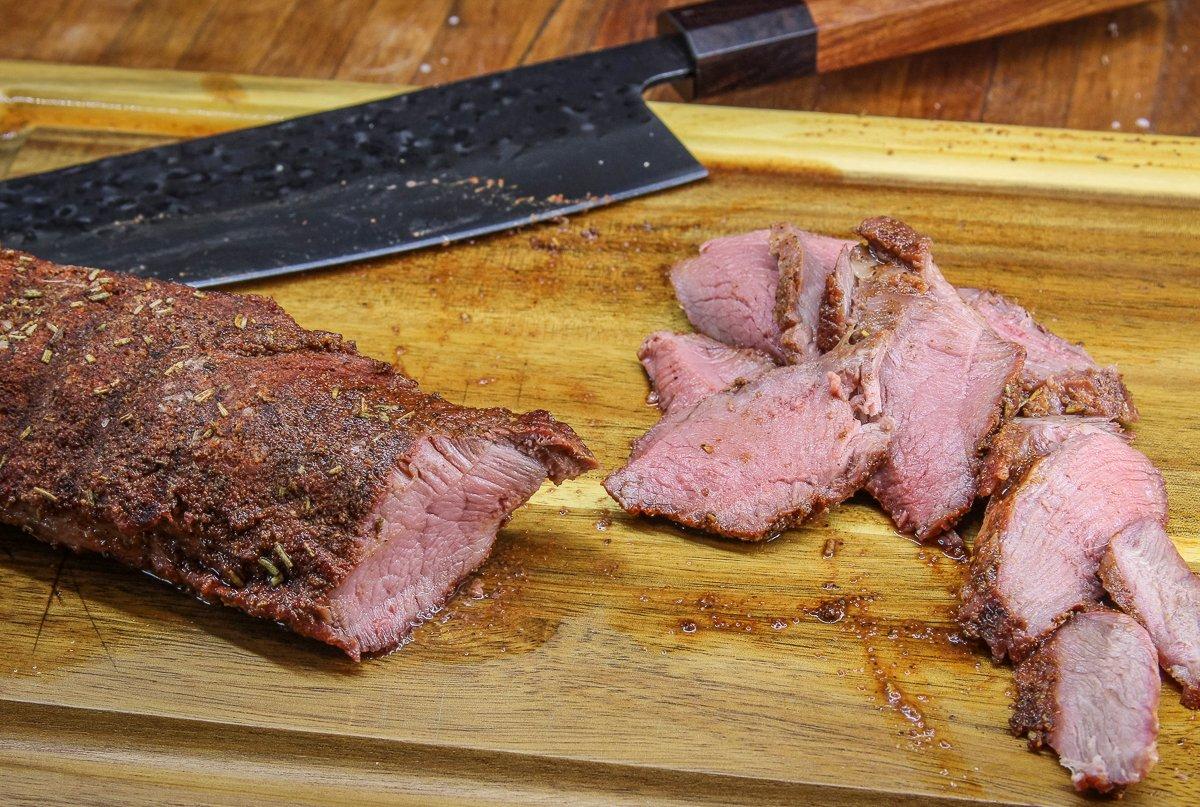 Add a slice of venison and a spoonful of caramelized onion, then finish with a dollop of horseradish. These appetizers taste as good as they look, and they won't last long at your next get-together.