Venison Backstrap Raclette Recipe
Looking for something different to feed the crowd at your next party? Borrow a trick from Swiss and French shepherds and do a raclette.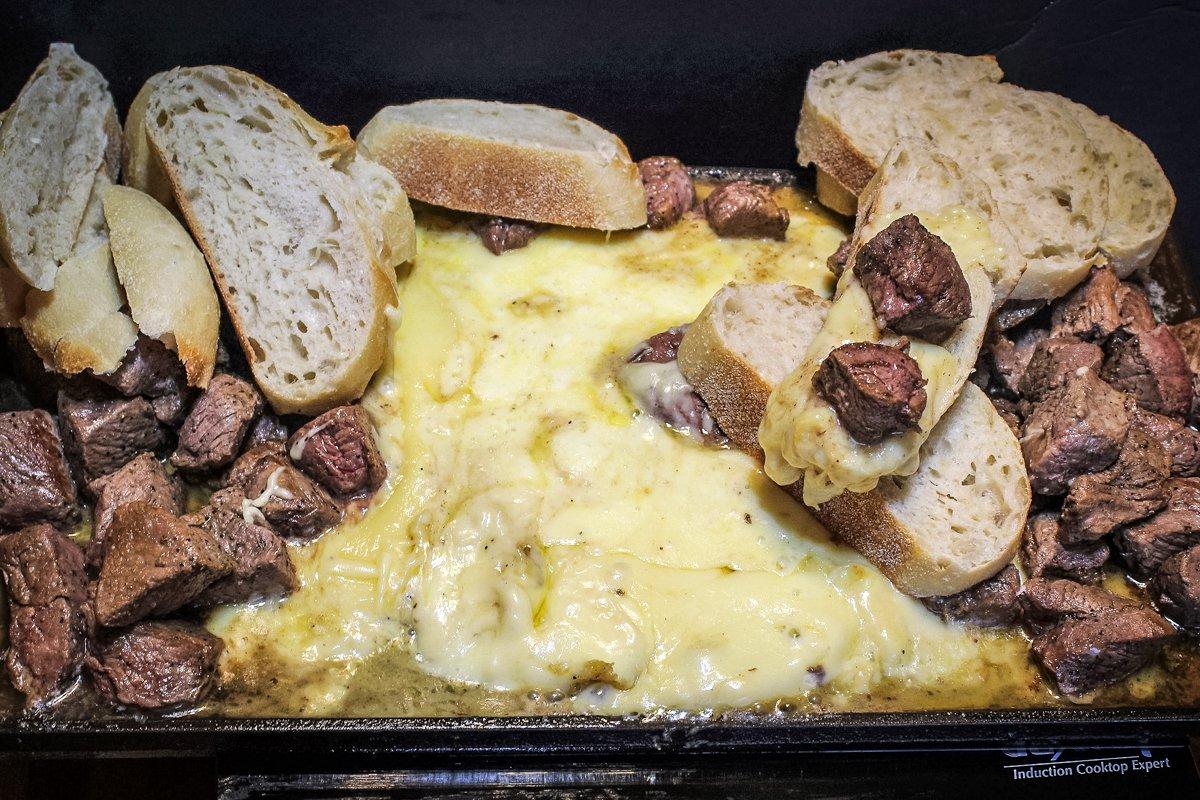 From those simple beginnings, raclette has evolved into a fancy dish complete with specialized raclette melters, cheese slicers, tiny forks and a multitude of gear that those shepherds wouldn't even recognize.
Since the cook time is short, this is a great dish to do at the table while your friends and family watch.
Ingredients
1 section of venison backstrap, about 2-3 pounds, cut into 1 inch cubes
1 or 2 loaves of freshly baked bread, sliced
1 pound Raclette Swiss cheese
salt, pepper
Cavender's Greek Seasoning
Butter
Cooking Instructions
Trim the backstrap and cut into 1 inch cubes. Season with salt, pepper, and Cavender's Greek Seasoning blend.
Heat the cast iron griddle over medium-high setting. Add two pats of butter and allow to bubble in center of griddle. Brown the seasoned backstrap, a small batch at a time, cooking each side for 30 seconds before flipping, until all sides are browned. All you need to do is brown the venison well, it will continue to cook a bit on the warm edges of the griddle. Move the cooked venison to each side of the griddle's center and cook another batch, adding more butter if necessary. Repeat until all venison is cooked.

Add two more pats of butter to griddle center, then add the cheese wedges. Allow the cheese to fully melt and bubble. Reduce the heat to low.
Serve the raclette by allowing guests to spear backstrap chunks with metal or wood skewers, then dip in melted cheese. Use a small spatula to scoop cheese onto sliced bread. We like to use bread to mop up browned butter and meat juice from the griddle.
Be sure to scrape up the crispy edges of the cheese. Those are the best part.