Venison Bacon and Red Onion BBQ Pizza Recipe
Who doesn't love a good pizza? While venison pepperoni, banana peppers and the works is always a favorite, every now and then we like to mix it up. This pie uses some of our venison bacon, red onion slices, and a sweet and tangy BBQ sauce. We cook it on our Traeger Grill for fantastic wood-fired flavor.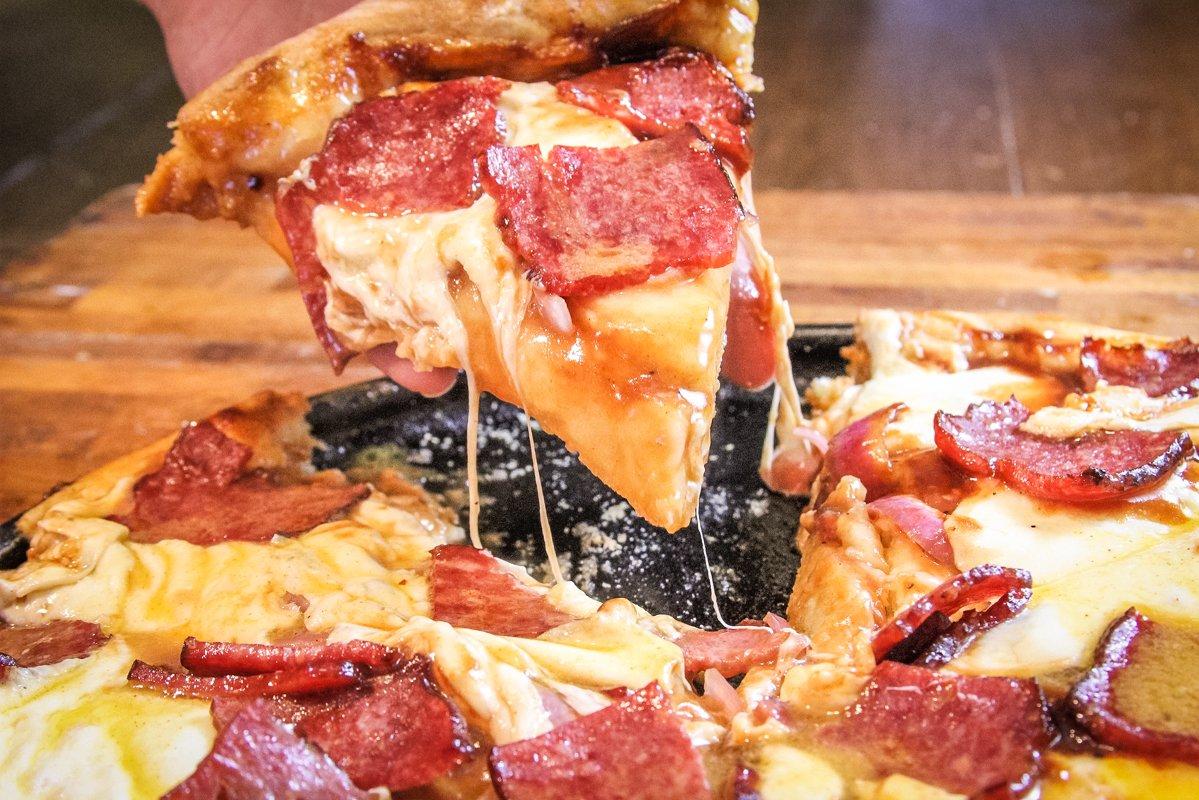 Instead of the traditional pizza stone, we are using our new Lodge cast-iron 14-inch baking pan. It's perfect for grilled pizza. Use your favorite pizza crust mix, but if you don't have a favorite, we are partial to the Weisenberger Mills brand made here in central Kentucky.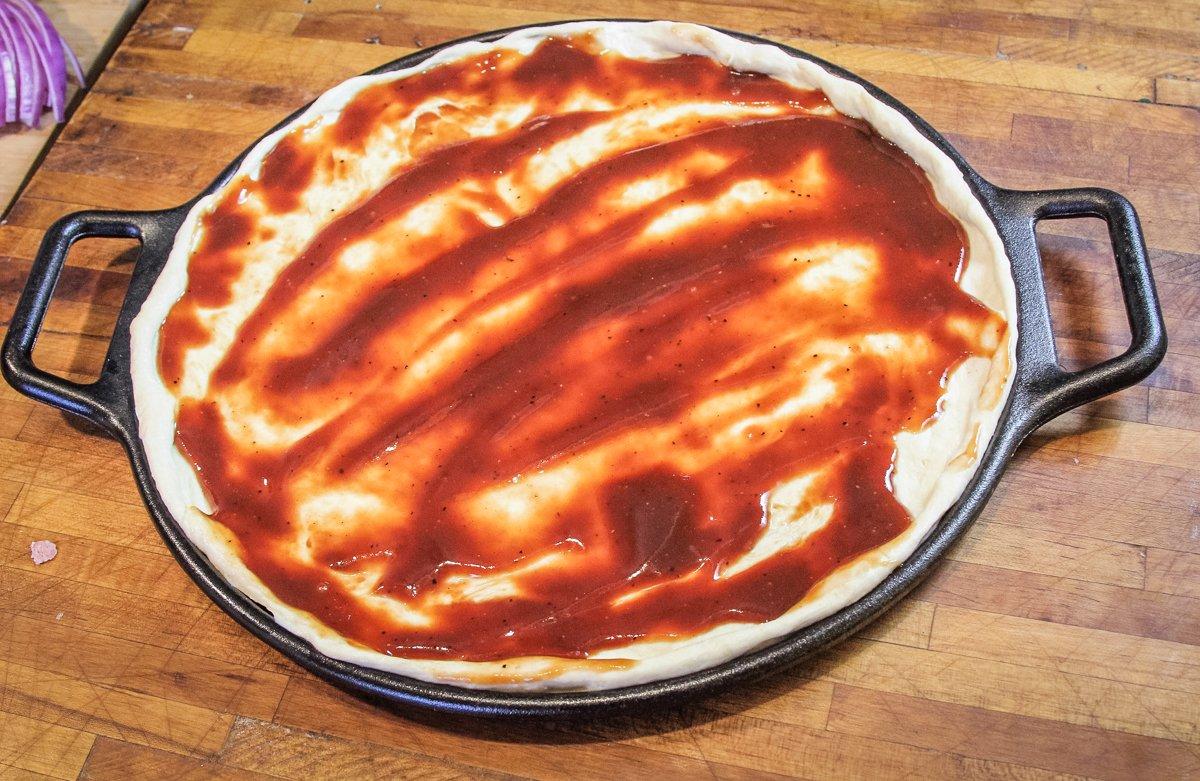 Want to kick it up a notch? Make up a batch of Chili Lime Garlic Butter dipping sauce and give the pizza a quick drizzle just before serving.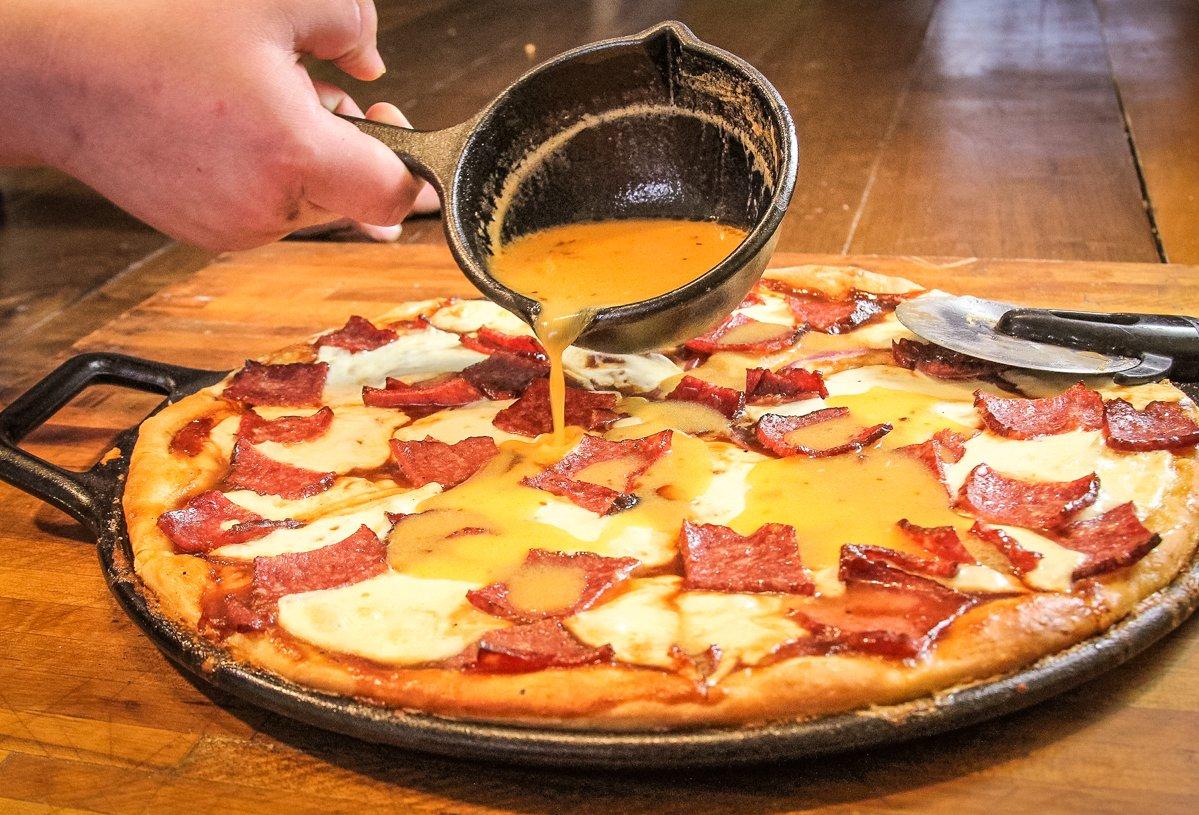 Ingredients
2 packs of your favorite crust blend
1 pound of venison bacon, cut into pieces
1 large red onion, sliced
1 cup of your favorite BBQ sauce
16 ounces whole milk mozzarella cheese, sliced
Cooking Instructions
Start by prepping your crust mix according to package directions. Spread the crust evenly over the Lodge baking sheet. I like to wipe a thin layer of olive oil over the pan before spreading the crust.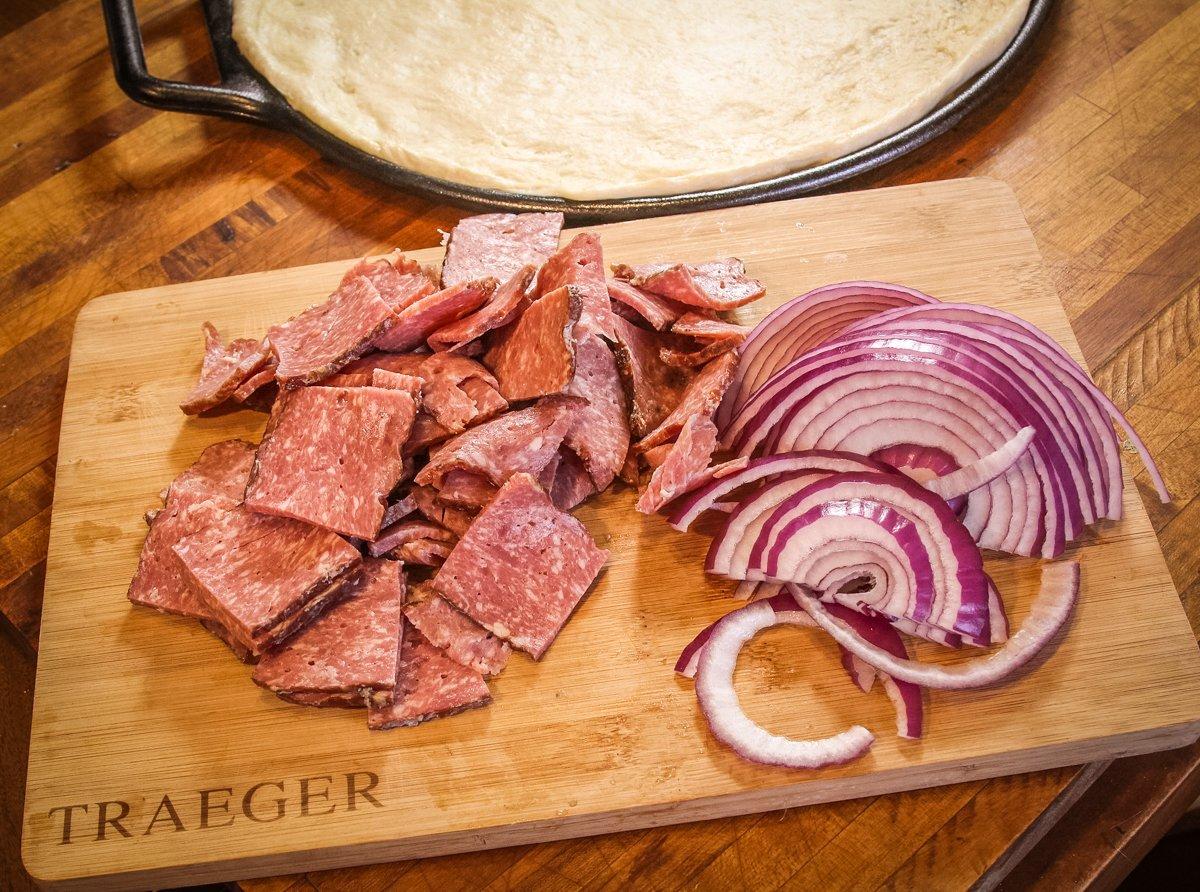 Spread the sauce evenly over the crust. Layer on the sliced red onion, venison bacon, and sliced cheese. Move the pizza to your oven or Traeger Grill that has been preheated to 425 degrees.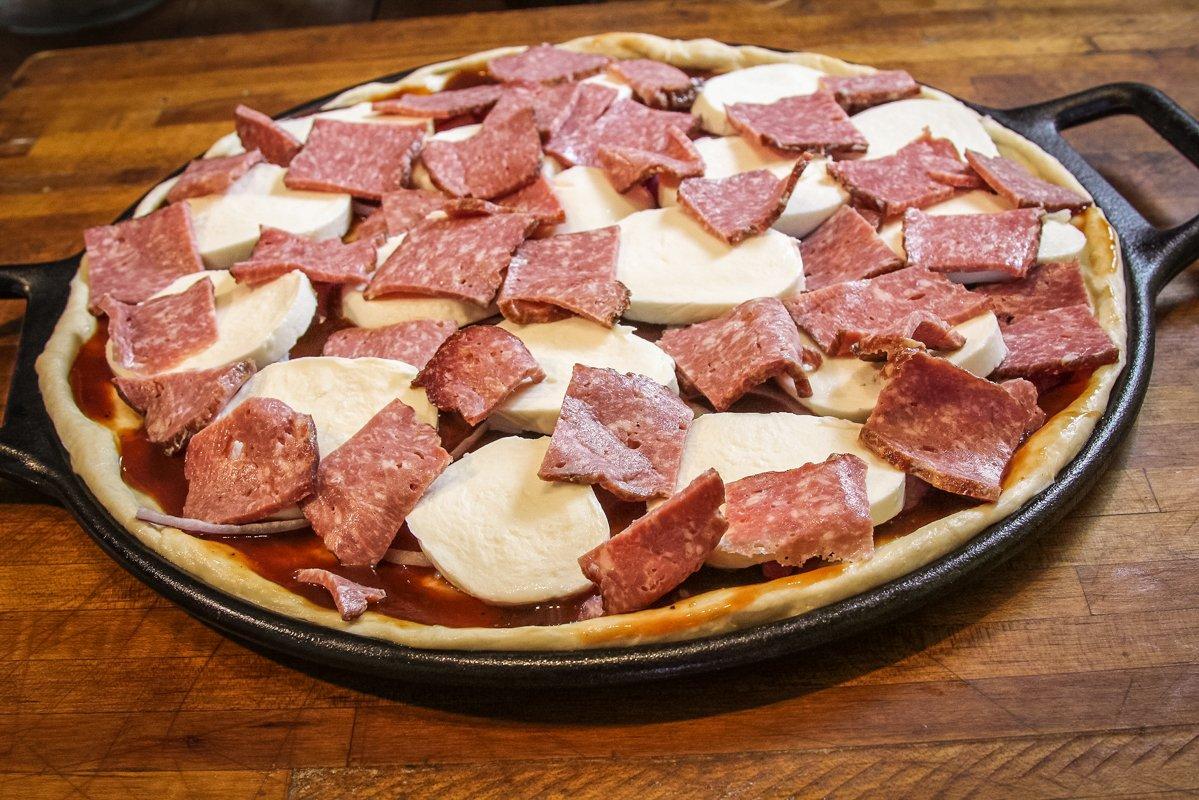 Bake for 20 minutes or until the toppings are golden brown and the crust is crispy.
Drizzle over the chili lime garlic butter just before serving.