Venison Black Pepper Steak Recipe
Give your local Chinese restaurant a run for its money with this easy-to-make Venison Black Pepper Steak. The sauce is a little bit sweet, a little savory, and has lots of black pepper kick.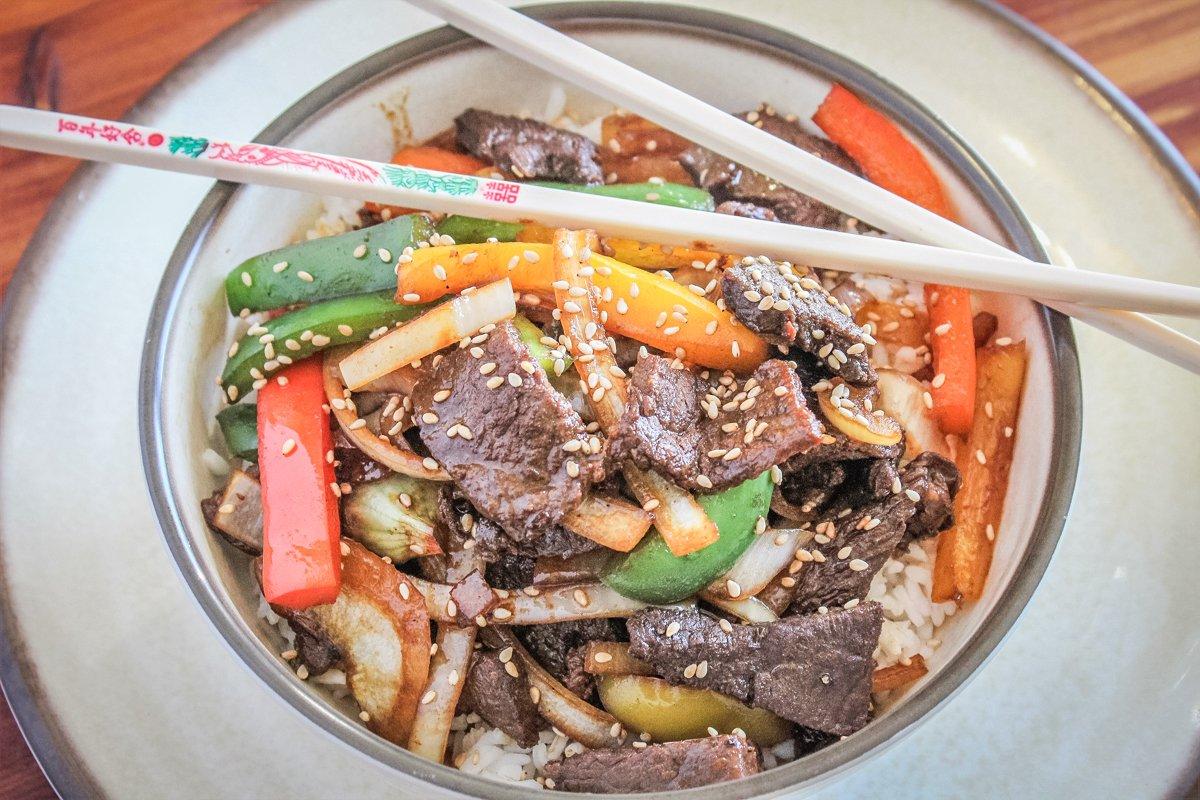 I like to stir fry in my cast-iron wok over high heat. I use peanut oil because of its high smoke point. Have all ingredients sliced and ready before you start cooking. You won't have time to work on it while the food is in the wok.
Ingredients
2-3 pounds venison, cut into thin, bite-sized strips, against the grain
3 bell peppers, cored and sliced into strips
3 sweet onions, sliced thinly
1 teaspoon minced fresh ginger
Toasted sesame seeds for garnish
Seasoning sauce for venison
1/4 cup soy sauce
1/4 cup oyster sauce
1 tablespoon brown sugar
1 tablespoon rice wine vinegar
1 teaspoon corn starch
Finishing sauce
1/4 cup soy sauce
1/4 cup oyster sauce
2 tablespoons fish sauce
2 tablespoons rice wine
2 tablespoons sesame oil
2 tablespoons cracked black pepper
1 tablespoon brown sugar
2 teaspoons corn starch
Peanut oil for stir frying
Cooking Instructions
Begin by mixing the two sauces. Pour the seasoning sauce over the venison and toss to coat well. Heat 1/2 cup peanut oil in a wok over high heat. Once the oil shimmers and just starts to let off little whisps of smoke, stir fry the venison in two or three batches. In the hot wok, the venison will only take 2 to 3 minutes per batch to cook through. Reserve each batch of cooked venison in a bowl.