Don't let the funny name bother you. Bulgogi is simply a sweet and spicy Korean-style dish cooked quickly in a wok or heavy skillet. Since the dish goes together quickly and cooks in minutes, it's the perfect choice for the family on a busy night.
The spiciness of the gochujang paste is balanced nicely in the dish by the honey, orange juice, and the grated pear. I usually leave the skin on the pear before grating, you don't notice it at all in the finished recipe.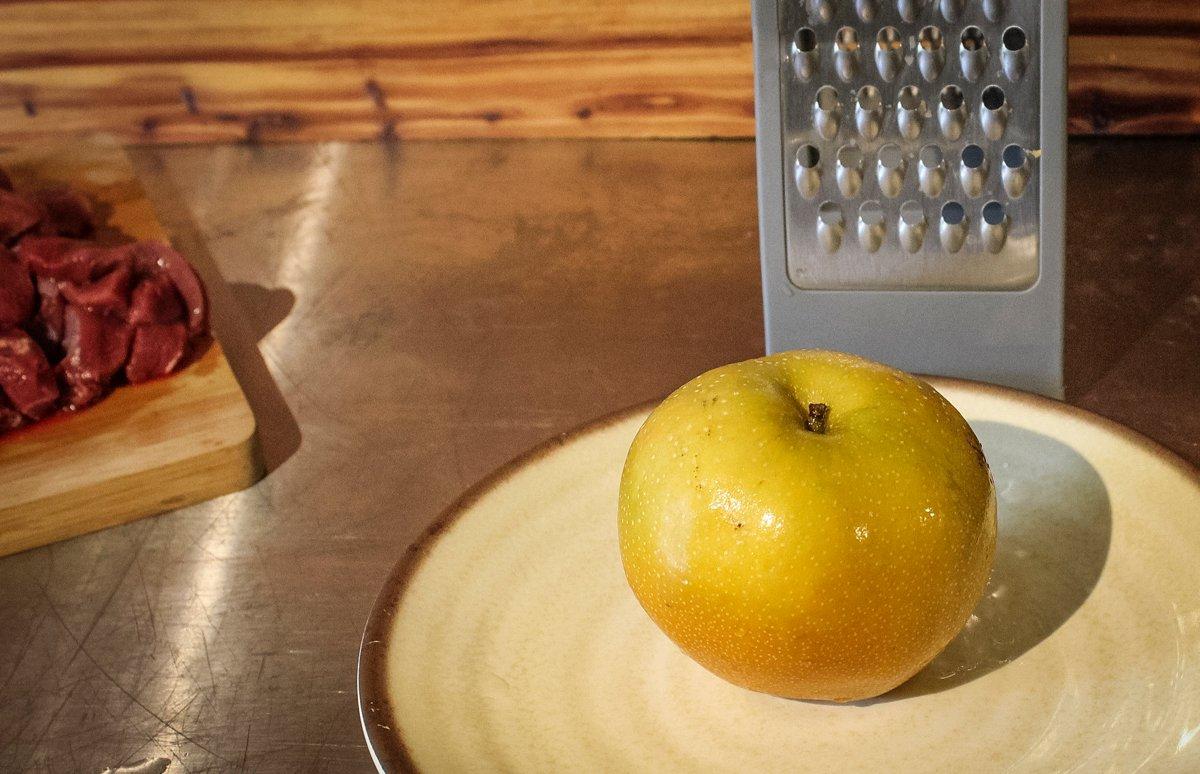 Ingredients
2 pounds venison, sliced across the grain into bite sized slices
1 pear, grated
3 garlic cloves, minced
½ cup soy sauce
½ cup honey
2 tablespoons orange juice
1 tablespoon gochujang paste, or 1 teaspoon crushed red pepper flakes
1 tablespoon grated peeled ginger
1 tablespoon toasted sesame oil
1 Tablespoon cornstarch whisked into ½ cup water
2 tablespoons toasted sesame seeds
Sliced green onions (for serving)
4 tablespoons peanut oil
Cooked white rice
Cooking Instructions
Slice the venison into thin, bite-sized pieces. Place the venison in a zip-style bag. Grate the pear into a large bowl. Add the soy sauce, garlic, honey, ginger, orange juice, sesame oil and gochujang paste. Mix well. Pour marinade into bag with sliced venison. Allow to marinate 30 minutes to 1 hour.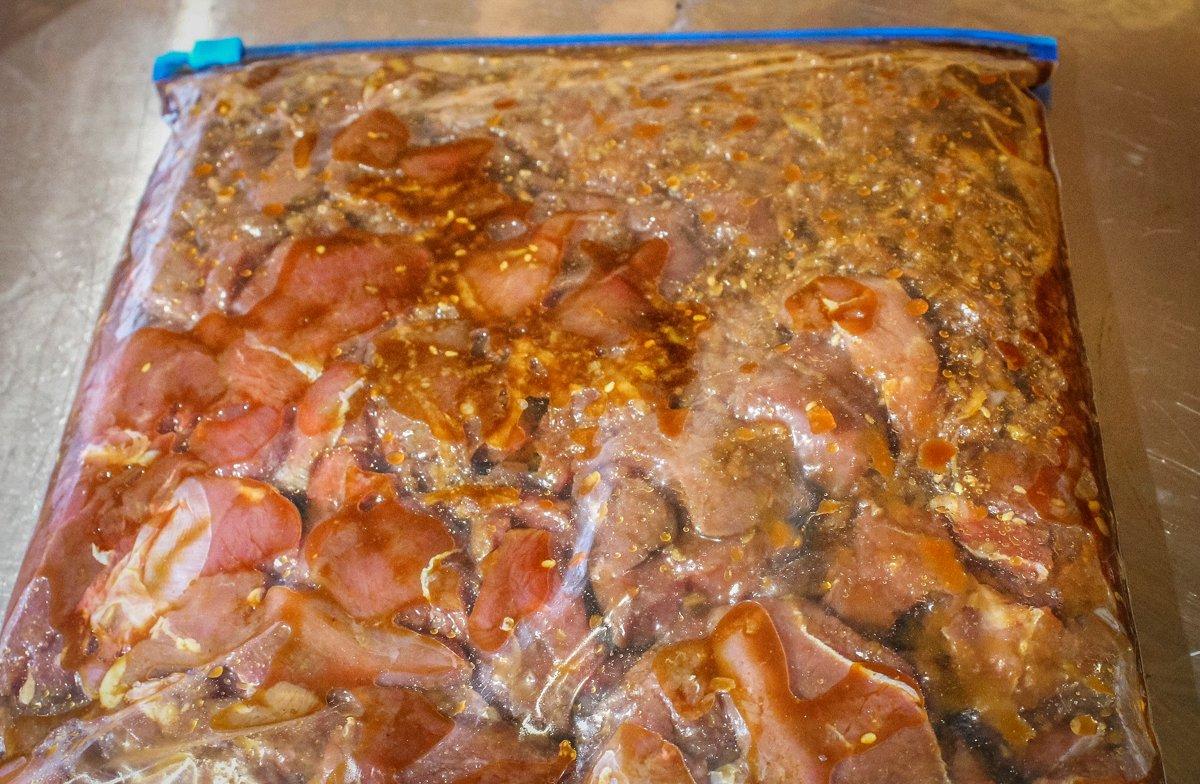 Heat two tablespoons of peanut oil in a wok or large heavy skillet, cast iron works well. Swirl oil around to coat skillet and heat on medium-high to high until oil shimmers and just starts to smoke. Add half of the venison, spreading it evenly over the surface of the pan.
Allow the venison to cook for 60 to 90 seconds without moving it to sear the meat. Once you see crispy edges on the meat, go ahead and stir it around for another 90 seconds until the meat has browned. Remove the first batch and wipe out your skillet. Add remaining oil and repeat the process with remaining venison.
Return the first batch to the skillet. Pour in remaining marinade and heat until the mixture begins to bubble. Stir in the cornstarch/water mixture and continue stirring another 1 to 2 minutes until sauce thickens.
Remove from heat and spoon venison and sauce over cooked rice. Top with toasted sesame seeds and sliced green onions.