Venison Cheeseburger Gnocchi
Let's talk about gnocchi. Hailing from Italy, these little pillows of potato dumpling can be toasted in butter and tossed with cheese for a hearty side, or mixed into a dish like this Venison Cheeseburger Gnocchi.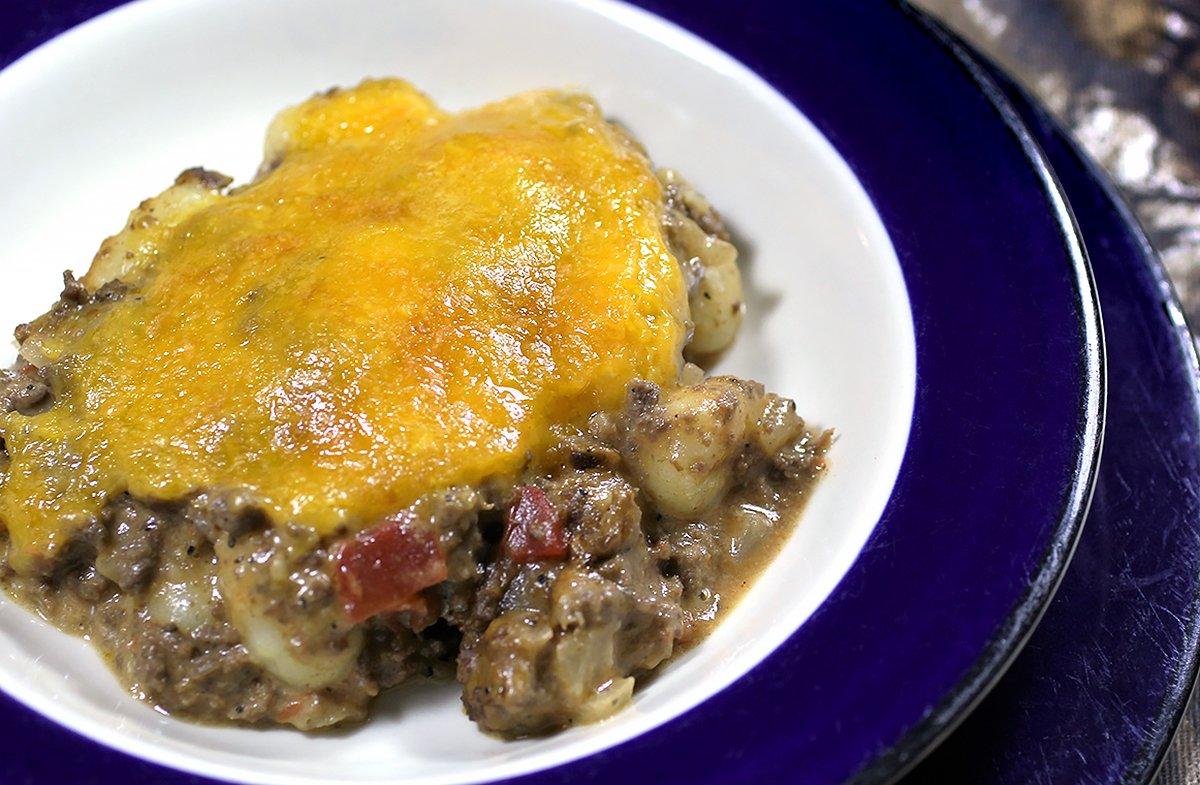 Ingredients
3 tablespoons butter
2 (16 oz) package potato gnocchi
1 ½ lb lean ground venison
1 tablespoon salt
1 teaspoon pepper
1 teaspoon cumin
1 teaspoon smoked paprika
1 teaspoon mustard powder
2 cups diced onion (about 1 whole onion)
3-4 cloves garlic, minced
1 can fire roasted tomatoes
1 can beef broth (or water)
½ cup sour cream
2 cups shredded sharp cheddar cheese, divided
Cooking Instructions
Start by melting butter in an oven-proof nonstick or seasoned cast iron skillet over medium heat. Toss the gnocchi often so that each dumpling is coated in butter. Continue to stir until the gnocchi are toasted brown. Remove the gnocchi from the skillet and set aside.
Turn the burner up to medium-high, add a teaspoon or two of vegetable oil if needed, and add the onions and ground venison. Continue to cook both until the venison is browned and the onions soft. Add the minced garlic and cook an additional five minutes. Add the salt and the rest of the dried seasonings and spices. Stir well.