Venison Chili-Garlic Noodle Stir-Fry
Everyone can use a few more quick and easy weeknight recipe ideas. This venison stir-fry fits the bill. With fresh or frozen snap or snow peas, green onions, and udon noodles, the finished dish makes a complete one-pot meal.
This stir-fry combines the best of flavors: a little heat from the fried chili flakes packed in oil, a touch of sweetness from honey, and saltiness from the soy sauce. It makes for a nice balance.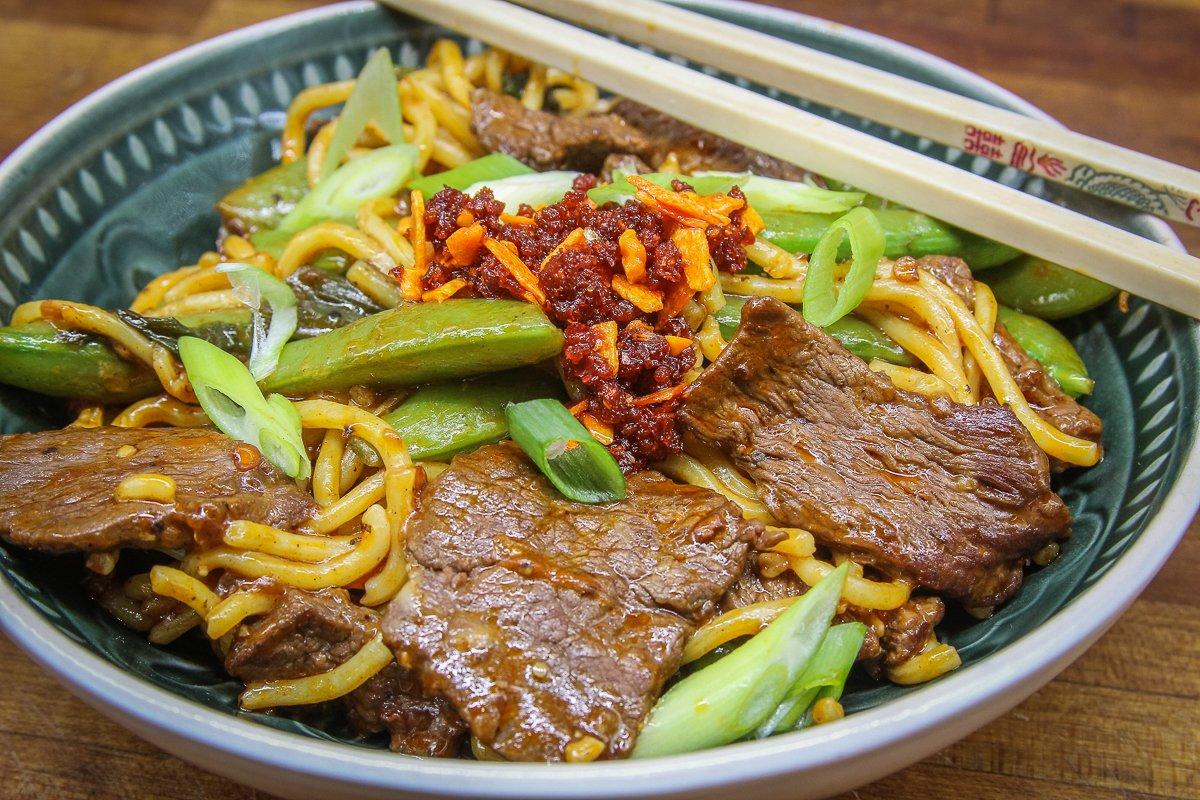 If you have an Asian market or an Asian section in your local supermarket, you can probably find the fried chili pepper flakes packed in oil and the fresh, ready-to-cook udon noodles. If you can't find fresh noodles, get the dried and boil them until soft, then set aside until you are ready to add them to the stir-fry. Many brands of fried chili flakes contain peanuts, so check the label carefully if allergies are an issue. While you are shopping, look for crispy fried garlic chips in chili oil. They make a perfect topping.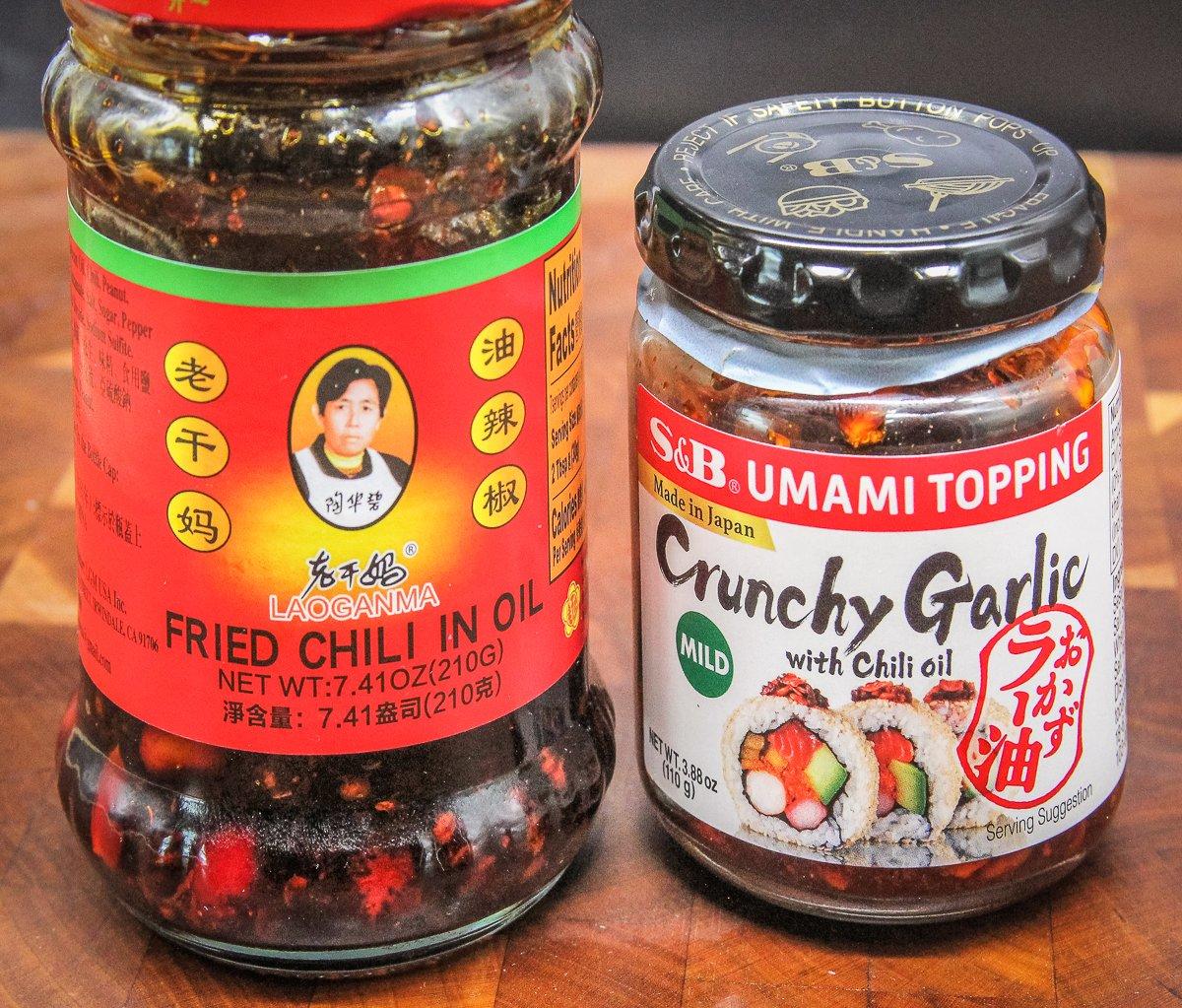 A wok over high heat is the best way to cook this dish, but a large skillet will work as well. Use backstrap or top round for the venison for tenderness. Partially freezing the venison makes it easier to get thin, even slices. Always slice against the grain for maximum tenderness.
Ingredients
1 to 2 pounds venison, sliced into thin strips
Salt and freshly ground black pepper
3 tablespoons peanut oil
2 cups fresh or frozen snap peas or snow peas
6 green onions, ends trimmed and thinly sliced
3 garlic cloves, minced
1 tablespoon grated ginger
2 tablespoons fried chili pepper flakes in oil
2 cups fresh udon stir-fry noodles (or dried udon boiled in water until soft, about 8 minutes)
Sauce:
3 tablespoons soy sauce
2 tablespoons mirin
2 teaspoons sesame oil
1 teaspoon honey
2 teaspoons cornstarch, whisked into 1/4 cup water
Garnish:
Diced green onions and crispy fried garlic chips in chili oil (optional)
Cooking Instructions
Slice the venison against the grain into thin, bite-sized strips. Season it well with salt and pepper. In a small bowl, mix the soy sauce, mirin, sesame oil, and honey. Set aside.
Add half of the peanut oil to a hot wok over high heat. Stir-fry the venison in two batches to prevent cooling down the wok. Cook the venison for 3 to 4 minutes per batch. Set the venison aside.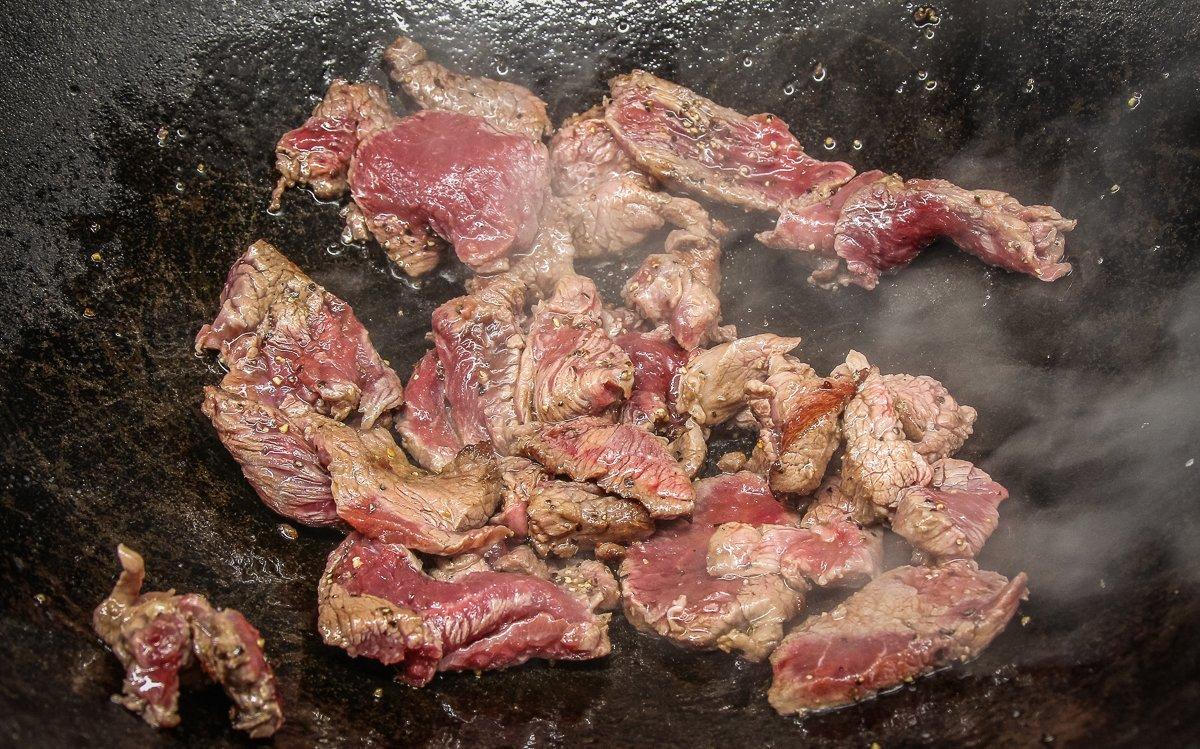 Heat the remaining oil in the wok. Add the snap peas, green onions, garlic, ginger, and fried chili flakes in oil. Stir-fry for 3 to 5 minutes. Return the venison to the wok and stir to blend.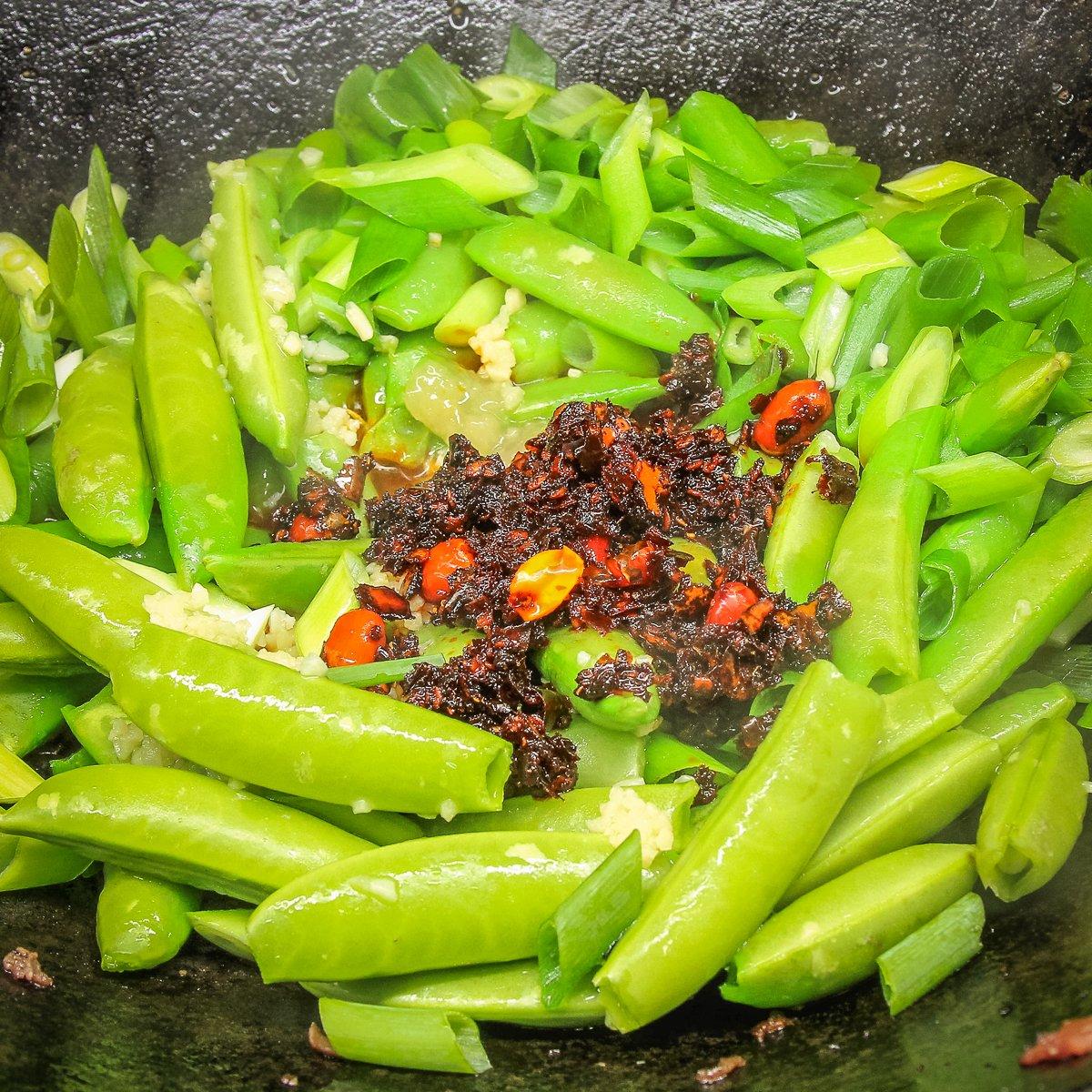 Pour in the blended sauce and cornstarch slurry. Bring the mixture to a boil and stir until the sauce thickens, around 2 to 3 minutes.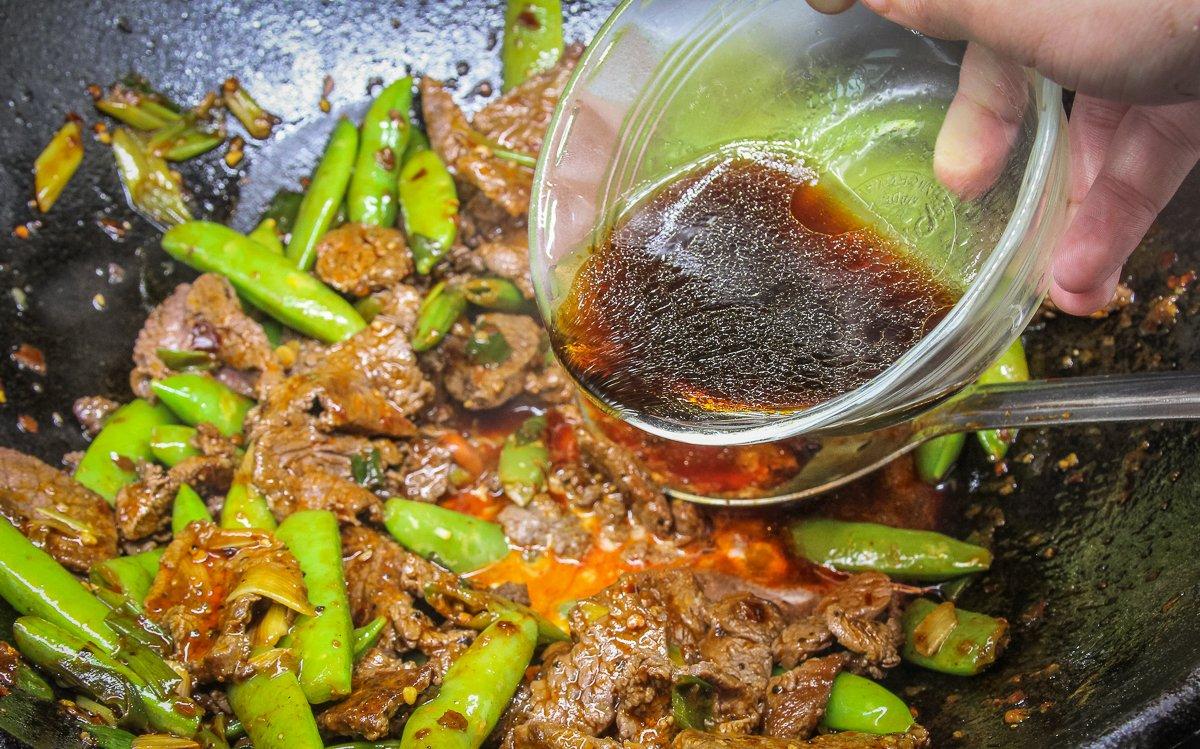 Add the udon noodles to the wok and continue cooking for another 3 to 5 minutes. Garnish with additional diced green onions and crispy garlic, if desired.