Venison Ham Monte Cristo with Blackberry Preserves
The Monte Cristo sandwich has been around since the early 1900s. Based on a variation of a French dish called Croque Monsieur, a grilled cheese sandwich consisting of Gruyere cheese and lean ham layered between two slices of crust-less bread, fried in clarified butter, the Monte Cristo kicks it up a notch by first dipping the bread in beaten egg, giving it a French toast texture and flavor.
A good Monte Cristo has a blend of savory and sweet flavors. The savory in our version comes from thinly sliced, cured venison ham and a bit of honey mustard. The sweet comes from a drizzle of blackberry preserves spread over the top.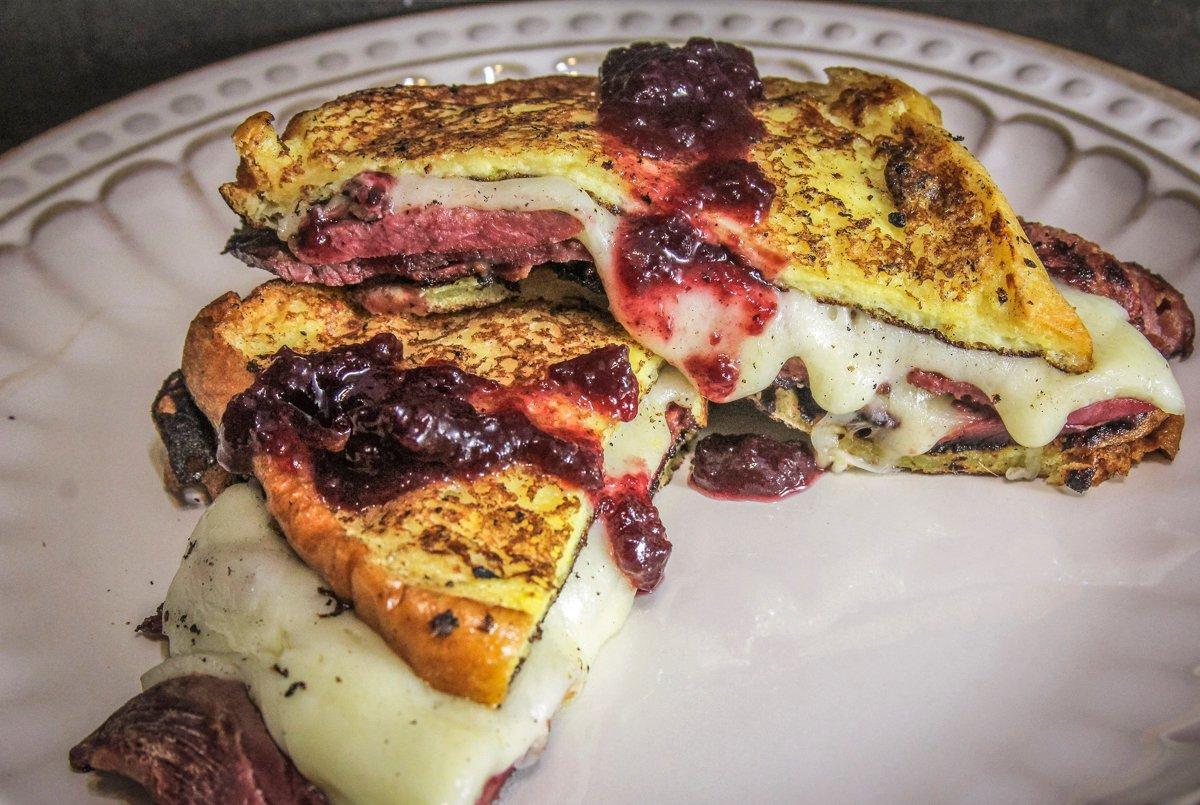 The ham gets topped with melted, gooey Swiss cheese, Gruyere if you can find it, then sandwiched between two slices of Brioche that get dipped in a batter of milk and beaten egg before being fried in butter. Traditional Monte Cristos sometimes get sprinkled with powdered sugar, but that is a little too much sweet for my taste. Powdered sugar on top sound good to you? Sprinkle away. We stick with a spoonful of blackberry preserves for our topping.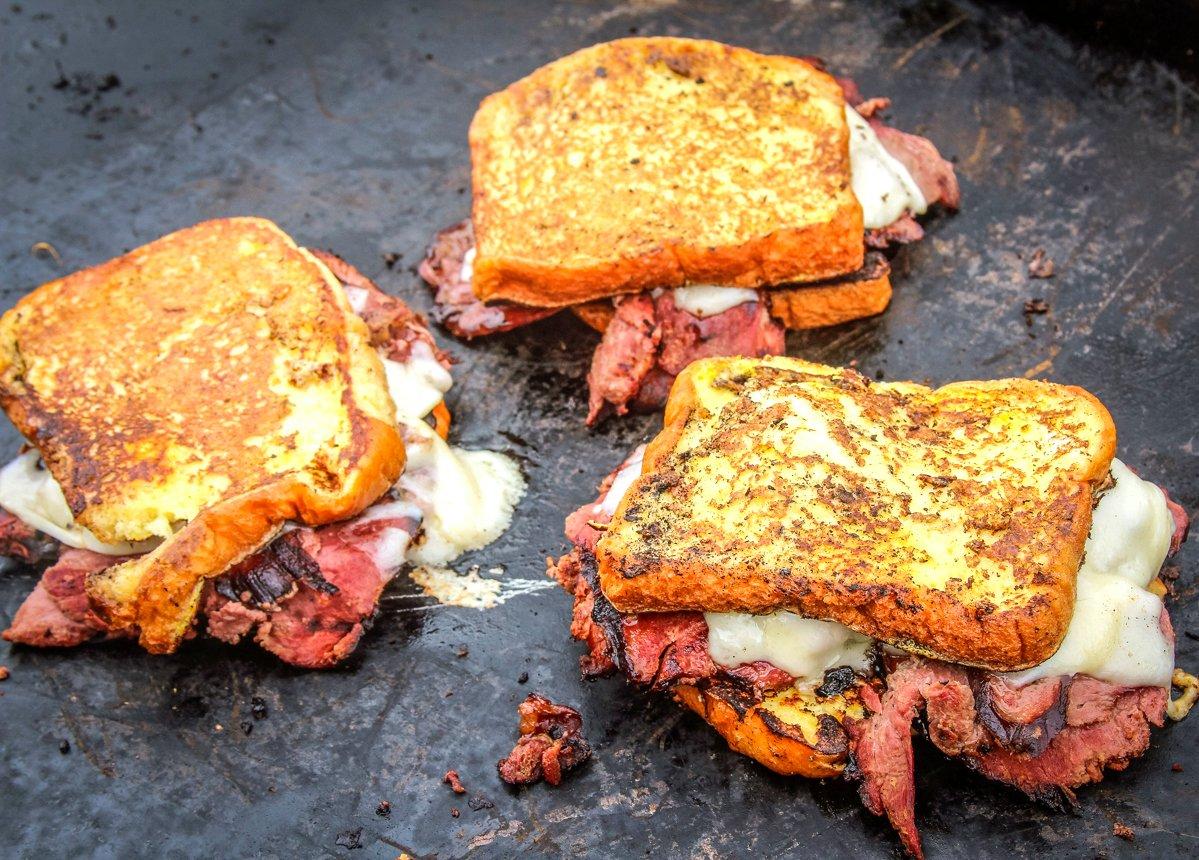 Cook the sandwich on a flat-top griddle or in a Lodge cast-iron skillet on the stovetop.
Ingredients
6 slices thick brioche bread (sandwich-style white bread will work as well)
1 pound thinly sliced, cured and smoked venison ham
6 slices Gruyere or other Swiss cheese
3 eggs
1 cup milk
Butter
Honey mustard
Blackberry preserves
Cooking Instructions
In a large, shallow dish, beat the eggs with the milk. Set the batter aside. Start the sandwich by heating a cast-iron griddle or large skillet over medium heat.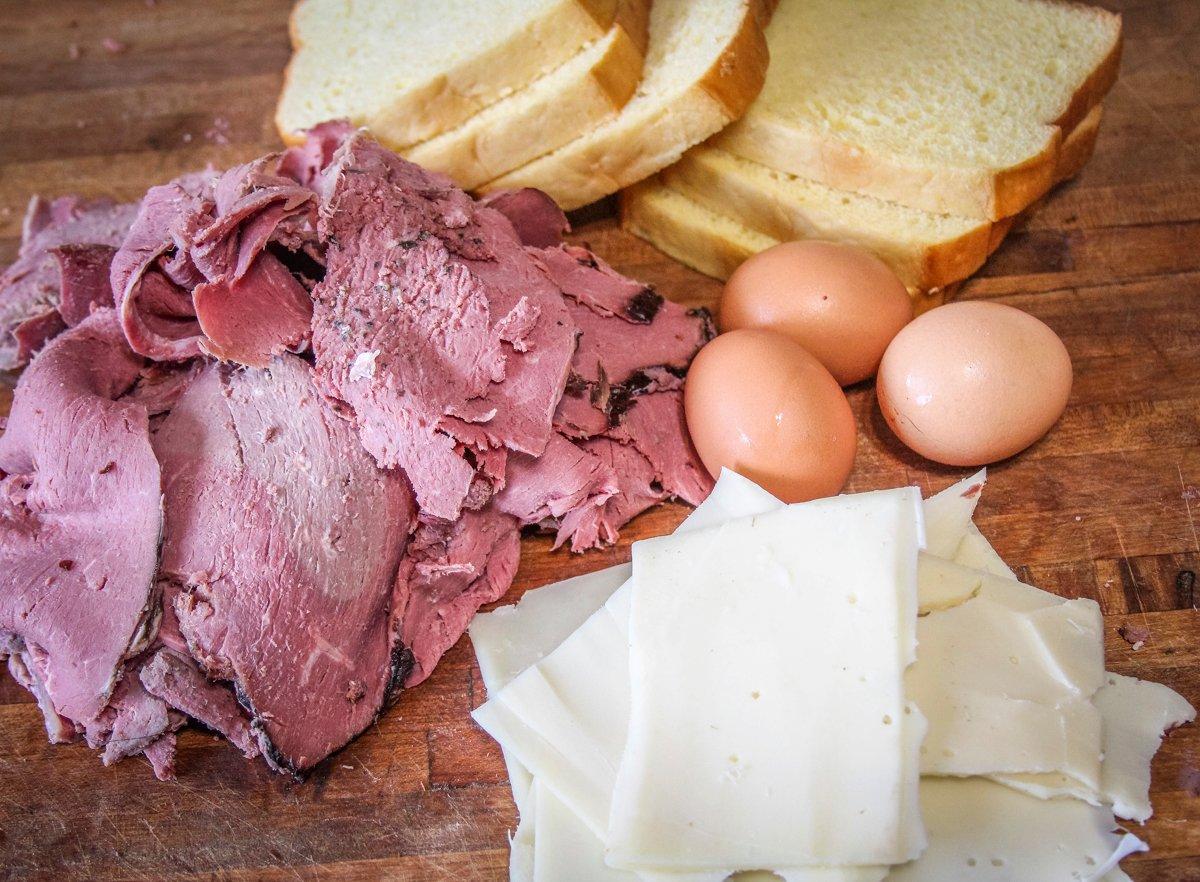 Split the ham into three equal portions and place them directly onto the hot cooking surface. Sear for a minute or two, then use a spatula to flip the ham. Place two slices of cheese onto each stack and move to low heat to hold and allow the cheese to melt.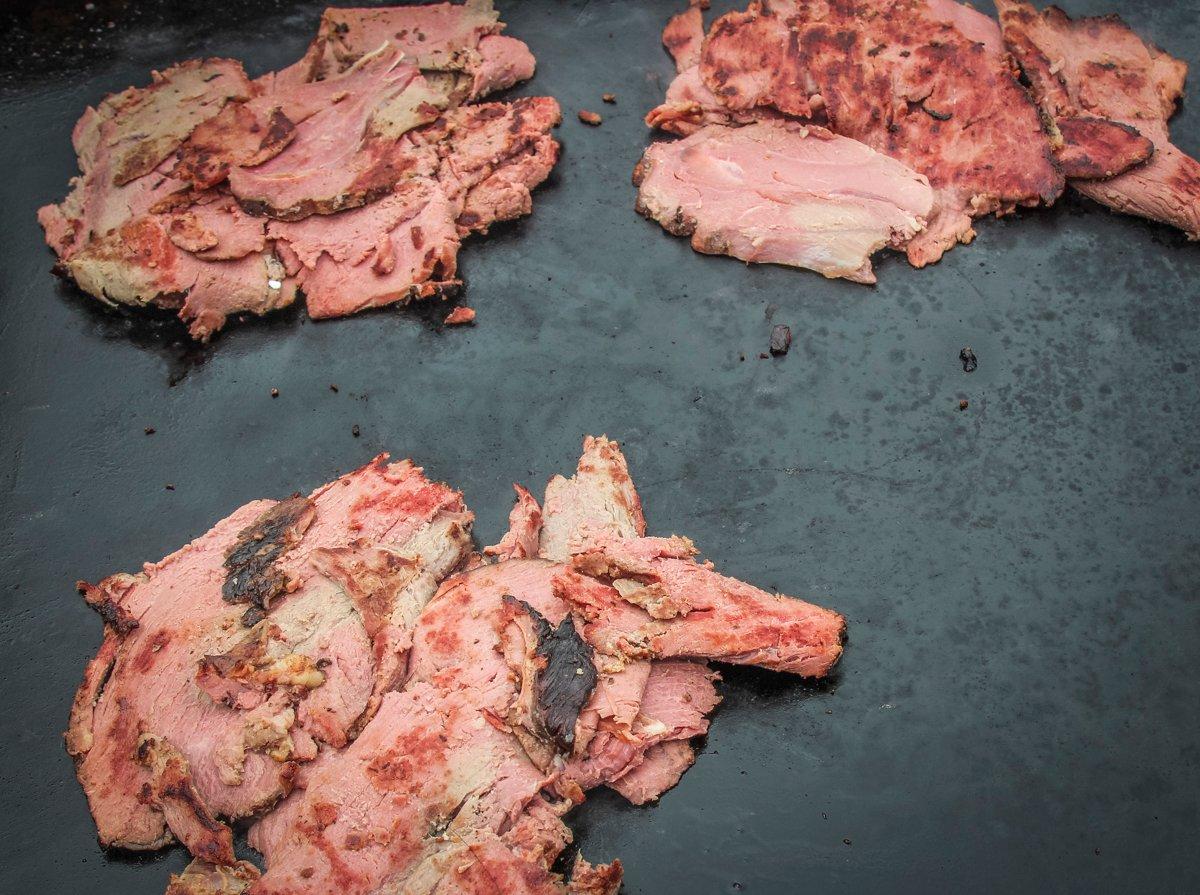 In a separate skillet or another section of griddle, melt a half stick of butter. Dip each slice of bread into the egg mixture, give it a few seconds, then flip to coat the opposite side with beaten egg. Move the bread directly to the hot surface. Repeat with all six slices. Cook the toast for a minute or two per side, or until golden and crisp.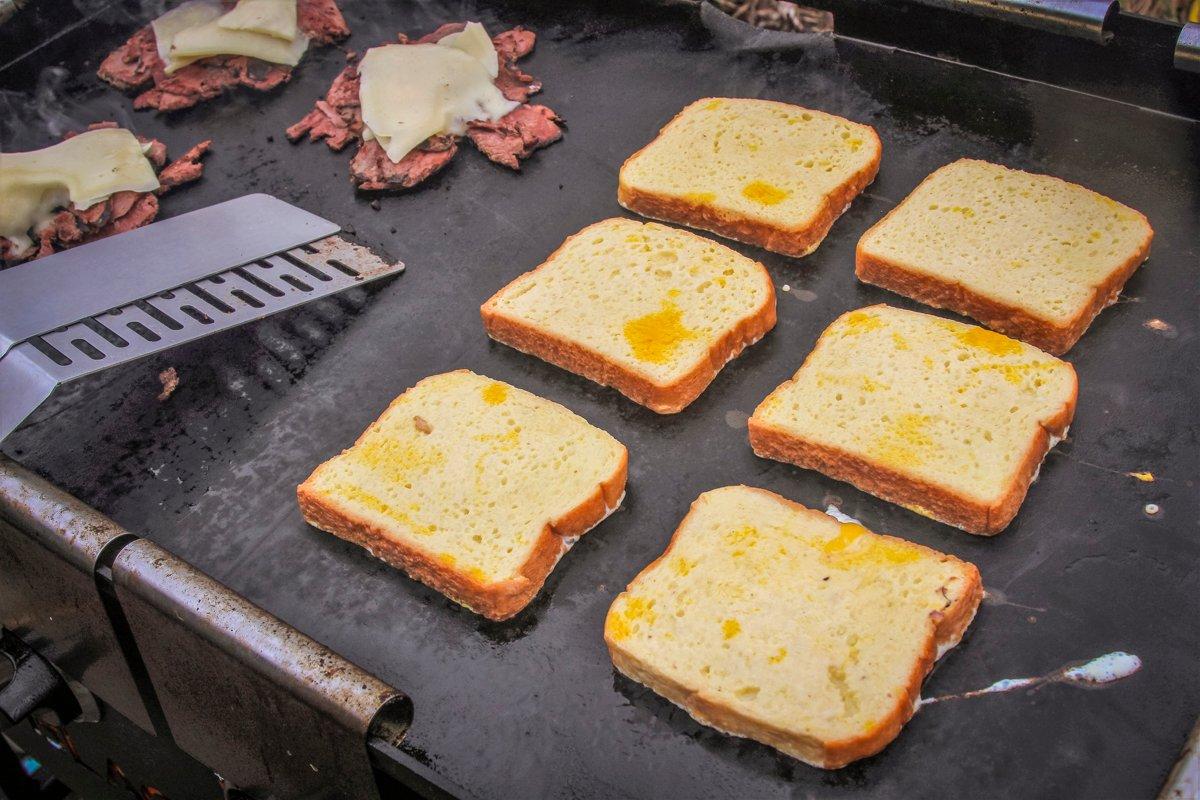 Build the sandwich by smearing a bit of honey mustard onto the bottom slice, adding the stack of ham and melted cheese, then topping with another slice of toast. Use your spatula to press the sandwich lightly onto the butter-coated cooking surface, then flip and press lightly again.
To serve, cut the sandwich diagonally and spoon a bit of blackberry preserves over the top.