Venison Philly Cheesesteak Mac 'n' Cheese
Compile a list of your favorite comfort foods. If it's anything like mine, it will include mac 'n' cheese and Philly cheesesteak sandwiches. This recipe combines the two for the ultimate in comfort food. Top it with French's French Fried Onions for a bit of crunch and a lot of extra flavor.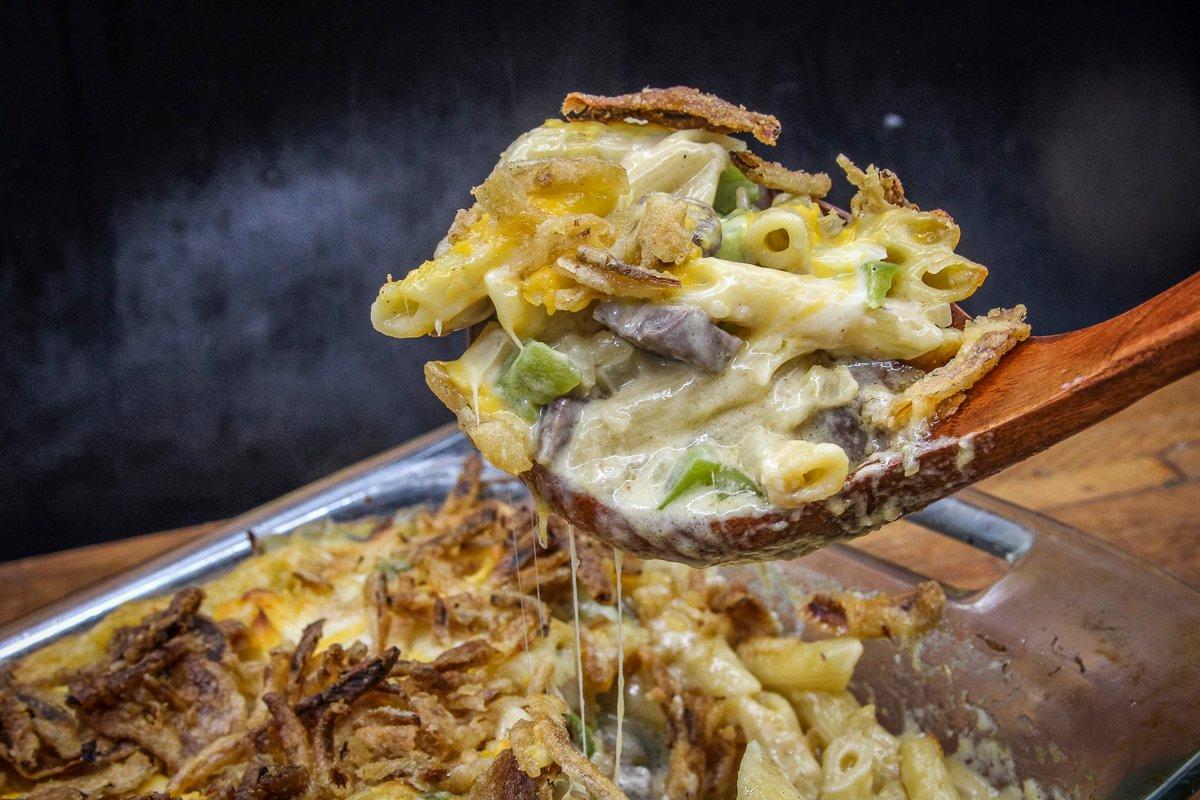 Ingredients
8 ounces elbow or penne pasta
1 tablespoon vegetable oil
16 ounces venison steak or roast, cut into small bites
3 tablespoons butter
2 medium yellow onions, chopped
1 large green bell pepper, chopped
2 tablespoons all-purpose flour
2 cups whole milk
1 cup heavy cream
1/2 teaspoon ground mustard
1/4 teaspoon cayenne pepper
2 teaspoons Kosher salt
1 teaspoon freshly ground black pepper
2 cups provolone cheese, freshly grated
2 cups American cheese, freshly grated
Topping

3 ounces French's French Fried Onions
2 tablespoons butter, cut into small bits
Cooking Instructions
Preheat oven to 375 degrees. Fill large pot with water and 2 teaspoons salt and prepare the macaroni al dente according to package directions. Drain and set aside.
In a large saucepan or pot over medium-high heat, add the oil. Add venison and season with salt and pepper. Cook until the meat is mostly browned, but don't worry if a small bit of pink remains. The meat will finish cooking as the pasta bakes. Remove venison to a warm plate and set aside.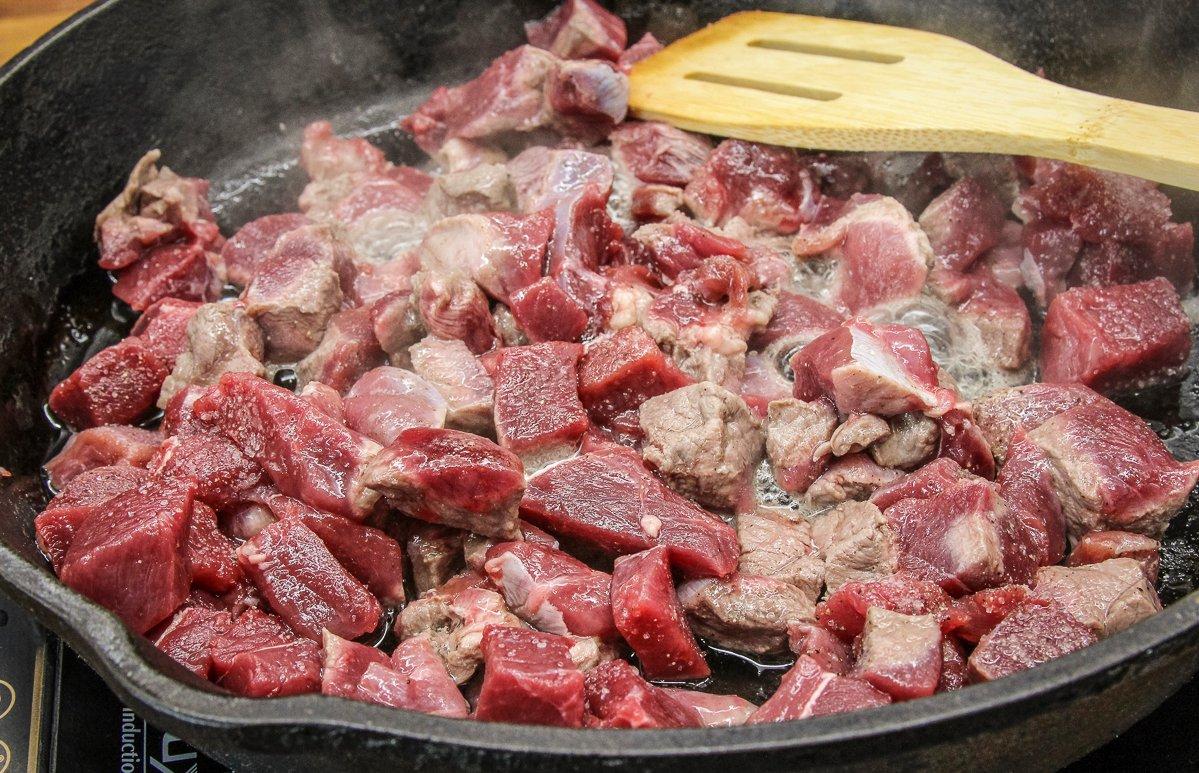 Add pasta and the meat.