Tomorrow is all about turkey and dressing, and many of us will spend the day in the kitchen making a big Thanksgiving meal. Why not make something quick and easy tonight?
I love to eat the tamales from a local market near my house. The steamed masa dough filled with slow-cooked beef or pork just bursts with flavor. I make my own from time to time, but tamale making is a slow and tedious process and is pretty labor intensive. Not exactly a good combination for a busy weeknight meal.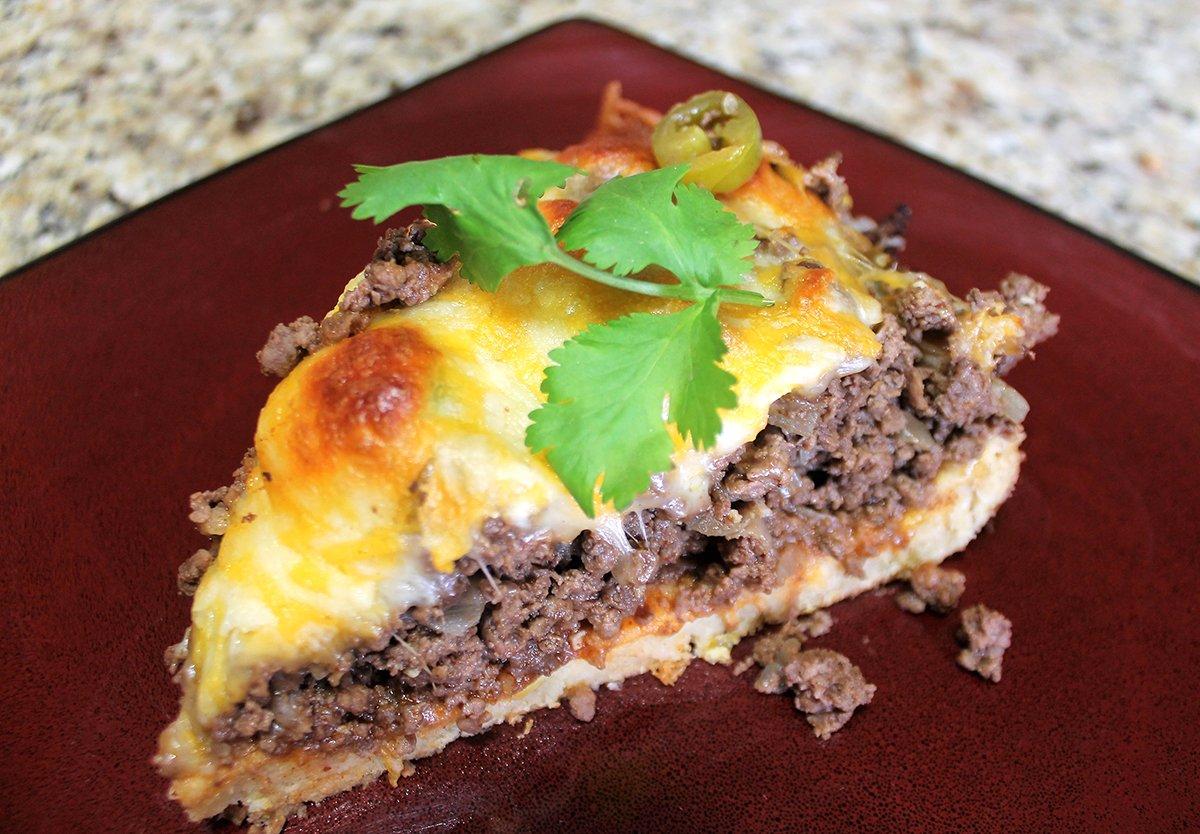 I like to cook this dish in a well-seasoned cast iron skillet, but a 13x9 pyrex dish will work as well. After the crust bakes, poke holes into it with the handle end of a wooden spoon before you drizzle the sauce over. The sauce works its way into the crust to give it almost a steamed texture once the pie has cooked.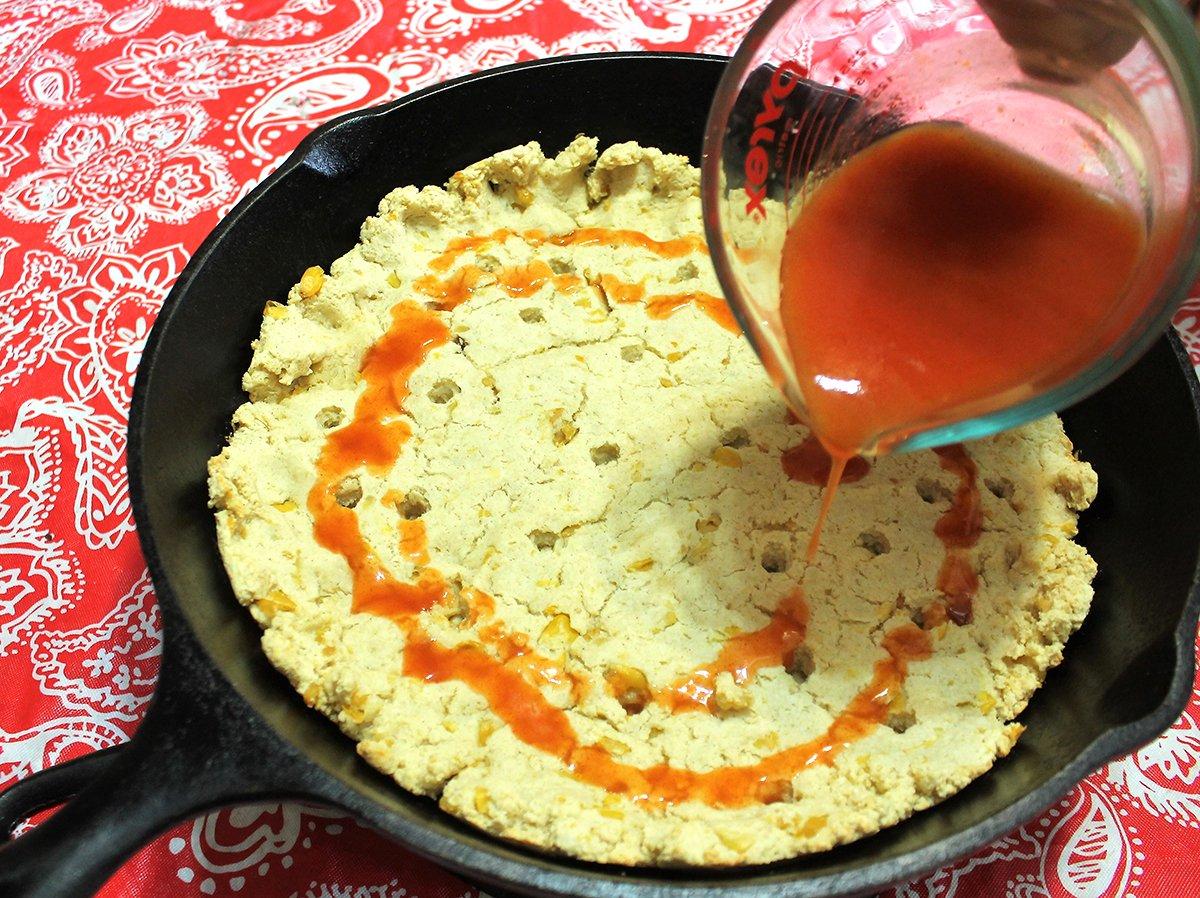 Ingredients
Crust
2 cups Masa Harina flour
½ cup chicken broth
1 egg
½ cup sour cream
¾ cup creamed corn
2 teaspoons baking powder
2 teaspoons salt
½ cup red enchilada sauce
Meat Filling
2 pounds ground venison
1 yellow onion, diced
2 cloves garlic, minced
2 tablespoons jarred jalapeno slices, diced (optional)
1 tablespoon chili powder
1 teaspoon ground cumin
Topping
2 cups sharp cheddar and Monterey jack cheese, shredded
Cooking Instructions
Mix crust ingredients in a stand mixer or by hand with a large fork. The dough should be stiff. Pat the dough out into the bottom of a large iron skillet or pyrex dish. Bake at 375 degrees for 15 to 20 minutes, or until the crust is golden brown.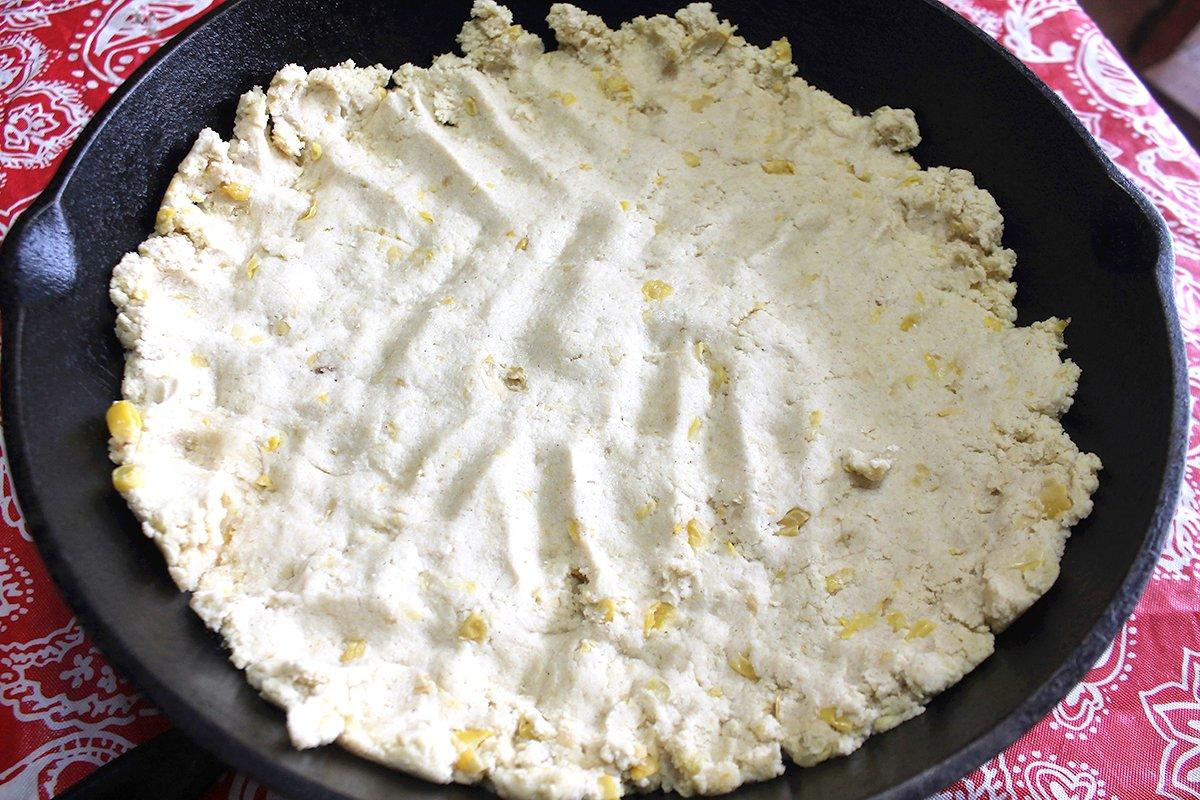 Remove the crust from the oven and, using the round handle end of a wooden spoon, poke several holes in the crust. Pour the enchilada sauce evenly over the crust so that it soaks down into the holes.
While the crust is cooking, brown the ground venison and diced onions in a skillet. Once the mixture has browned, add the seasonings, garlic, and diced peppers. Stir well and cook an additional five minutes.
Pour the meat mixture over the crust and top with shredded cheese. Move the pan back to the oven and cook for an additional 20 minutes at 350 degrees until the cheese is melted and golden brown. Top with fresh cilantro if desired.