Venison Tips with Mushrooms and Onions
Traditional venison tips and gravy are a savory lot. This recipe is a bit of a twist on that style, featuring a sweet and tangy marinade and sauce.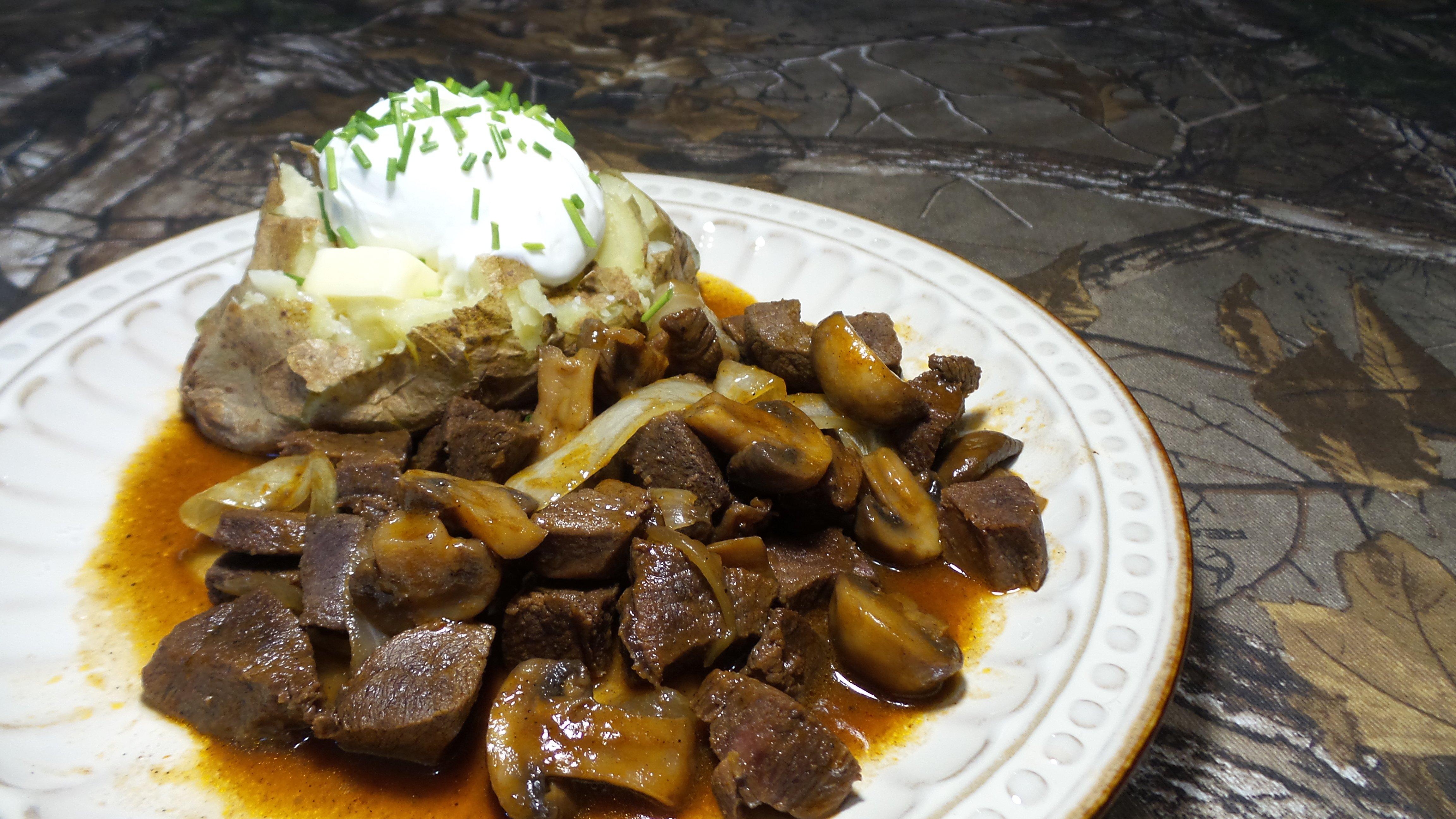 Even though the marinade time is fairly long, the actual cooking time for this one is short, making it an ideal choice for a quick weeknight meal. Serve the venison tips with potatoes, mashed, roasted or baked, or with egg noodles.
Ingredients
2 pounds of venison, cut into half-inch cubes
1 yellow onion, cut into large slices
1 pound mushrooms, halved
2 tablespoons salt, divided
1 tablespoon butter
1 tablespoon olive oil
1 teaspoon sugar
Marinade
1 cup ketchup
½ cup olive oil
½ regular cola
½ cup sugar
½ cup Worcestershire sauce
½ cup A1 Steak Sauce
¼ cup red wine vinegar
1 ½ tablespoons ground black pepper
Cooking Instructions
Mix all marinade ingredients in a saucepan over medium heat. Stir or whisk together until the mixture begins to barely simmer. Simmer for five minutes then remove from heat to cool. Pour the marinade over the cubed venison and stir to coat each piece. Cover and refrigerate for eight to 10 hours.
Begin the cooking process by heating the butter and a tablespoon of olive or vegetable oil in a skillet.