Whiting, the Panfish of the Sea
If someone tasked me with going out and catching enough freshwater fish for a meal on any random day and under any weather conditions, I'd likely target panfish like bluegill, perch, or crappie. One or the other of these prolific fish can be found in most waterways, they bite readily, fight hard for their size, and taste great once you get them home. While they don't grow to massive size, limits are usually liberal and where you find one, you can often catch several more to go with it.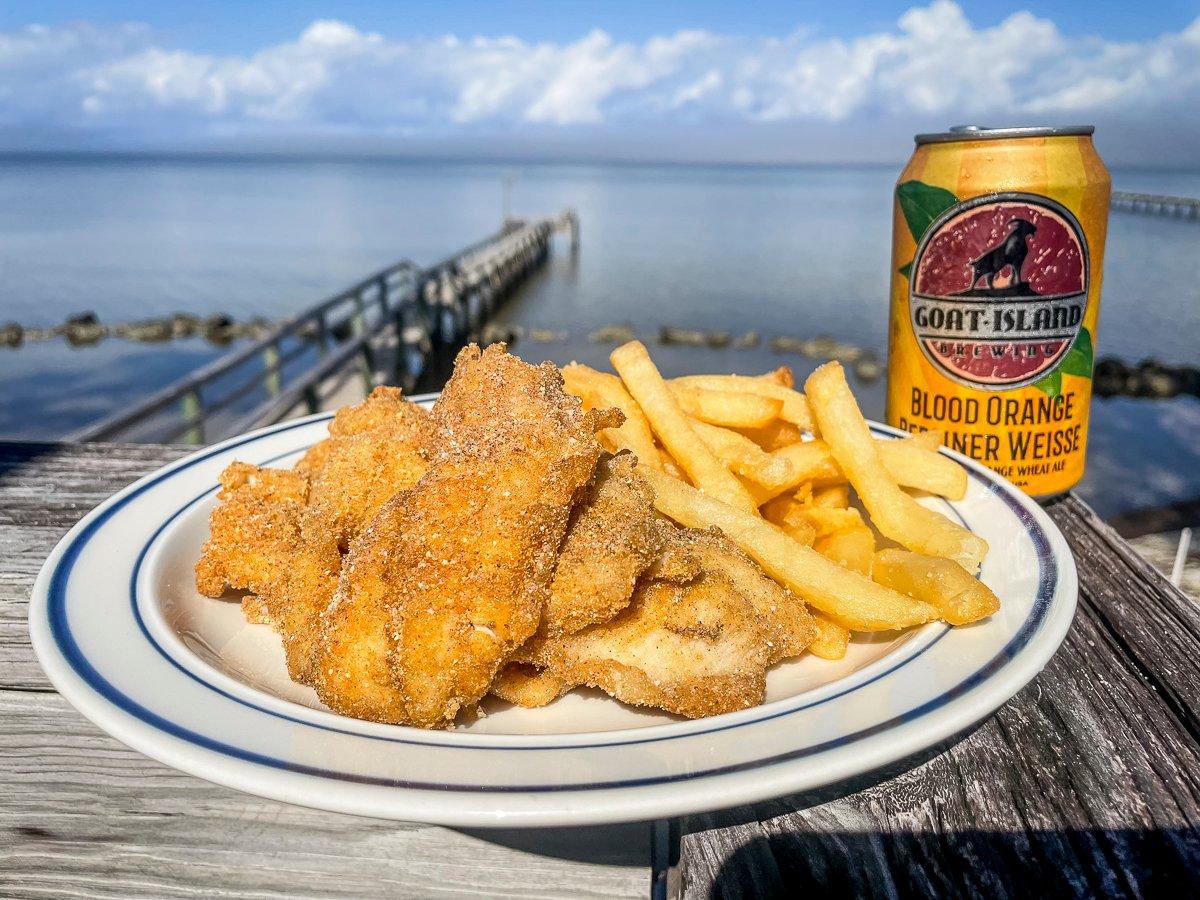 If there was a saltwater version of a panfish, I'd have to say it was the humble whiting — known as king whiting along the upper east coast, surf mullet along the Outer Banks, and croakers or whiting everywhere else. They don't grow very large — 14-16 inches is a monster — but they are easy to catch, pull hard when you do, and you don't have to have a ton of heavy specialty gear, making them perfect for those just visiting the beach for a few days who want to catch and eat some saltwater fish.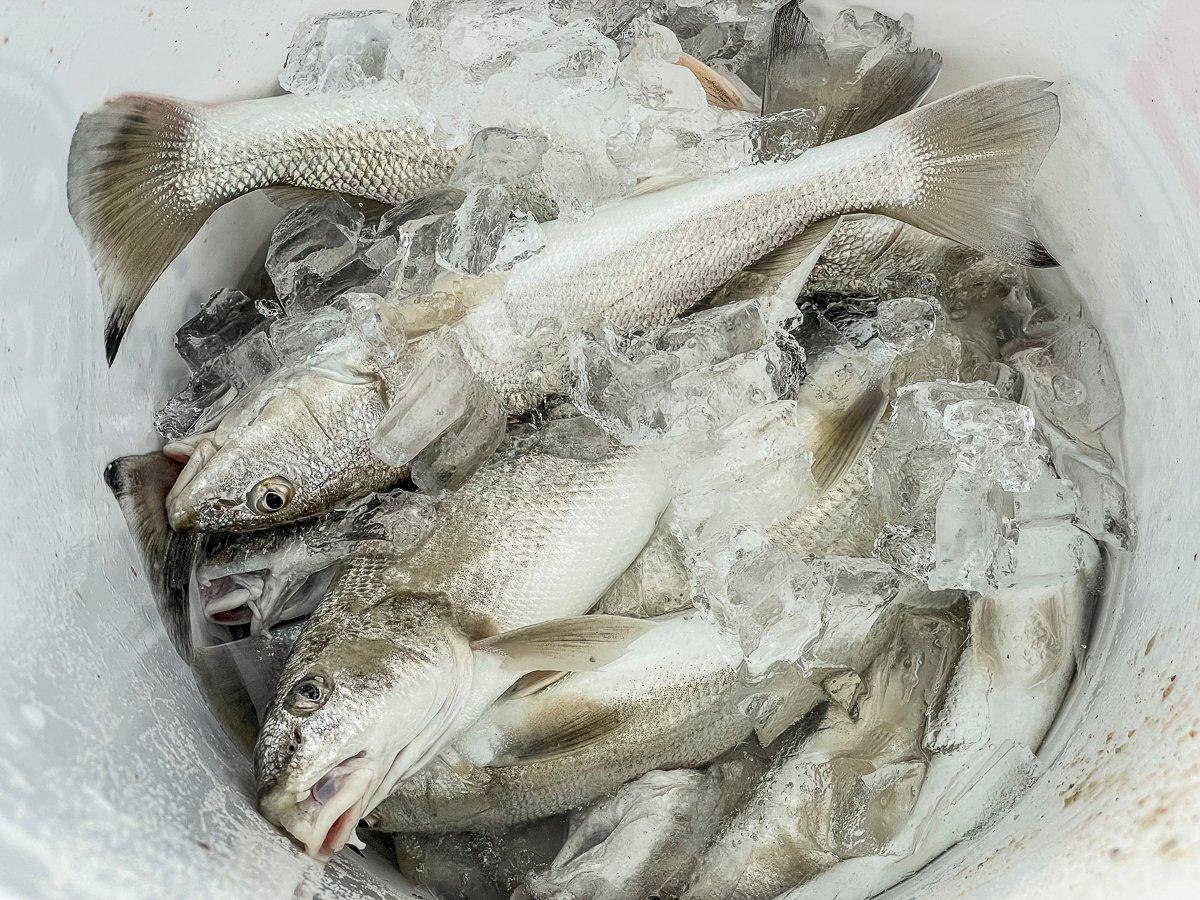 The great thing about whiting is that they can often be caught just a few feet from shore, even in the wintertime. All you need is a light action rod, a small circle hook, and just enough weight to hold the bait in position. Popular baits include pieces of fresh or salted shrimp, Fishbites or Berkley Gulp scented and flavored strips, or even small jigs.
If you want to catch a few whiting while fishing for larger species like redfish, pompano, or speckled trout, try those same baits on a tandem hook pompano rig with a heavier weight fished out beyond the first sandbar.
To clean whiting, simply fillet the meat off the backbone and remove the skin. Whiting is a flaky white meat that is low in oil with a mild flavor, making it perfect for just about any fish recipe. That said, its hard to beat a mess of fried whiting and a frosty beverage after a long day on the surf.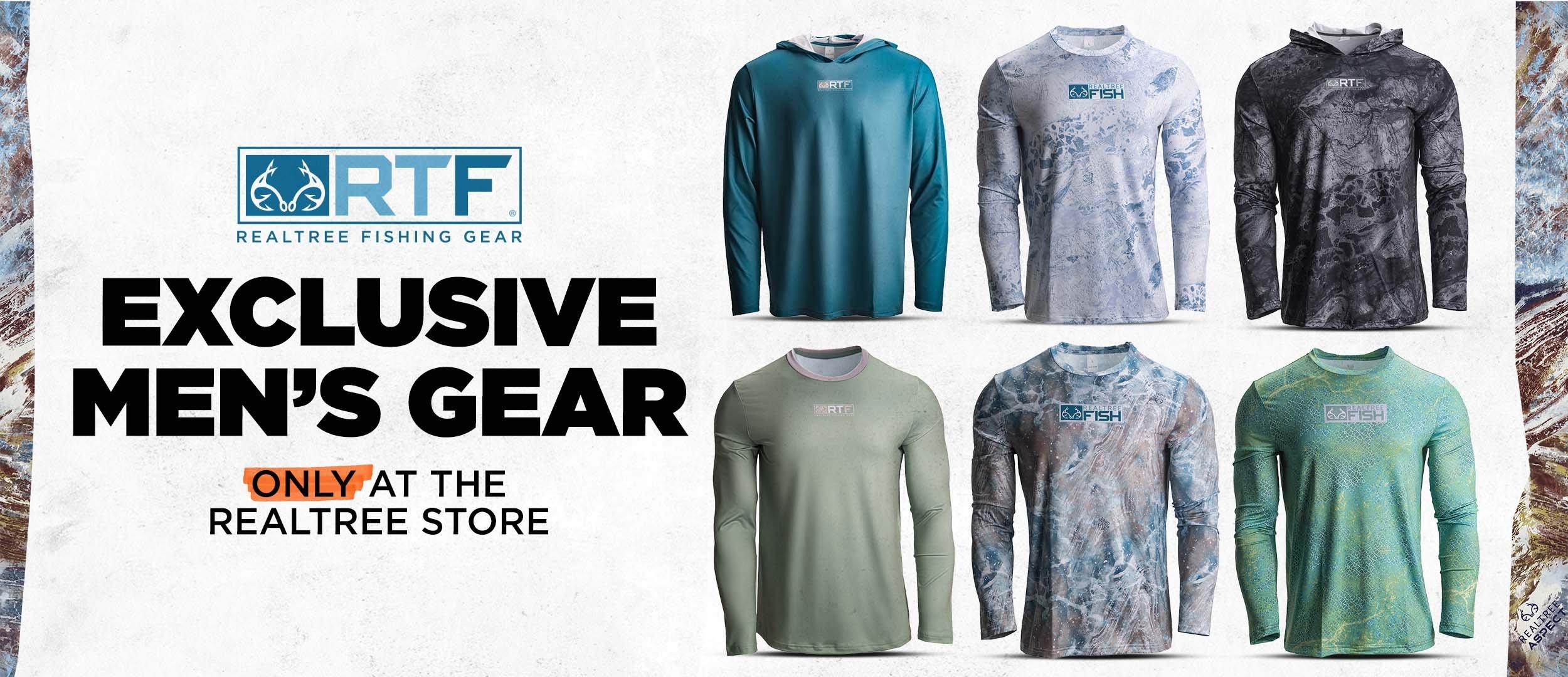 Ingredients
2-3 pounds whiting fillets
2 cups of your favorite seasoned fish cornmeal breading. I used Andy's Red
2 tablespoons Cajun seasoning
Peanut oil for frying
Cooking Instructions
Rinse the fillets then pat them dry. Season lightly with Cajun seasoning, then roll in the fish meal.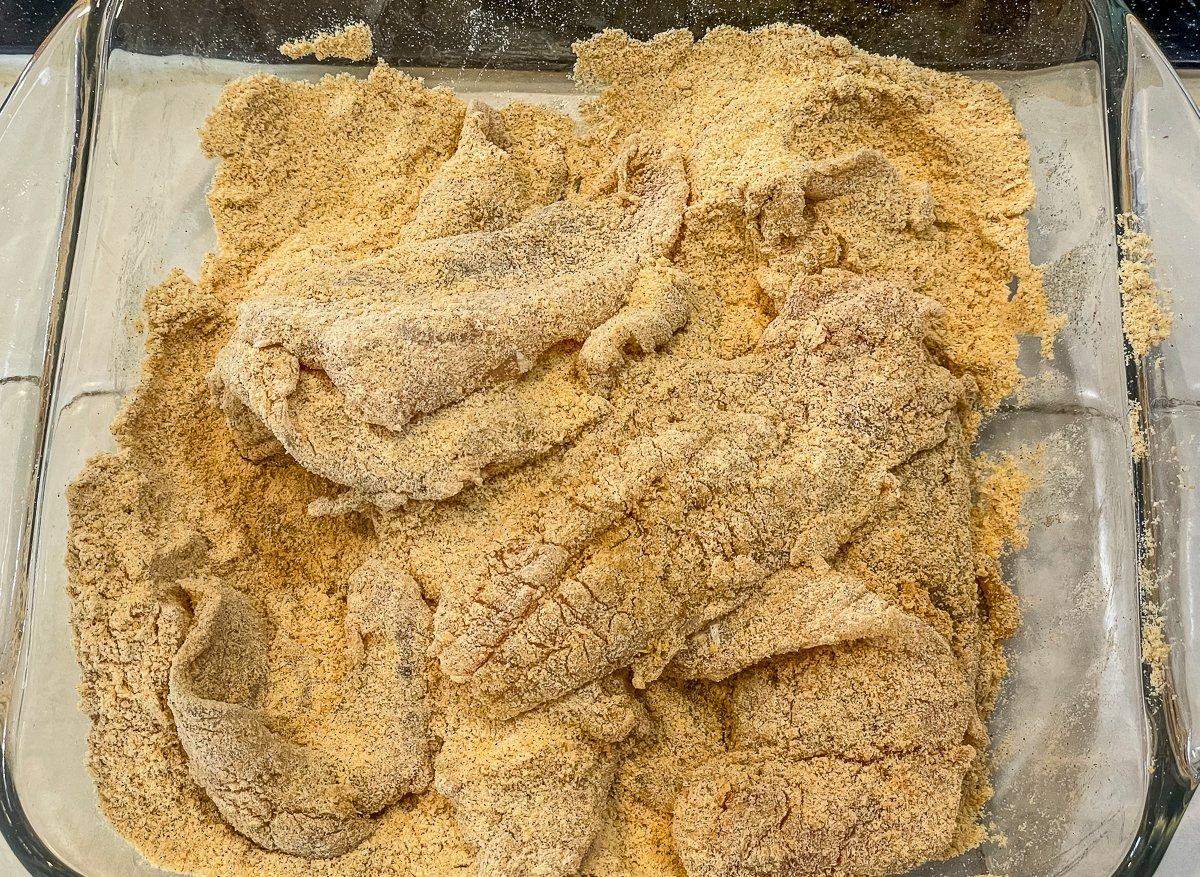 Drop (a few fillets at a time so you don't overcrowd) into 350 degree peanut oil. Whiting fillets are thin and don't take long to cook.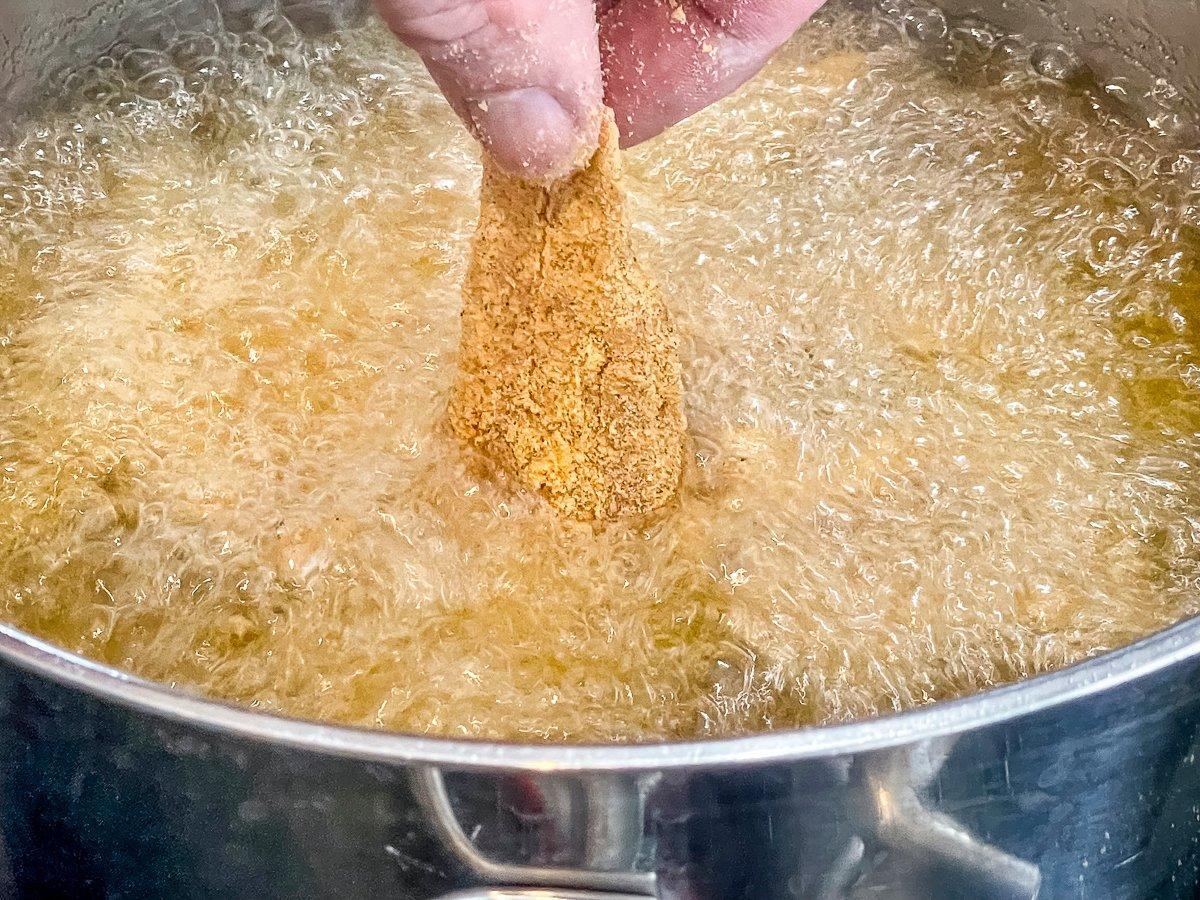 Once they float, crispy golden brown, to the surface of the oil and the edges start to curl, remove the fillets and allow the excess oil to drain before placing on a paper-towel-lined platter. Repeat until all fish is cooked.